Biedermeier seating group
Nr. 2192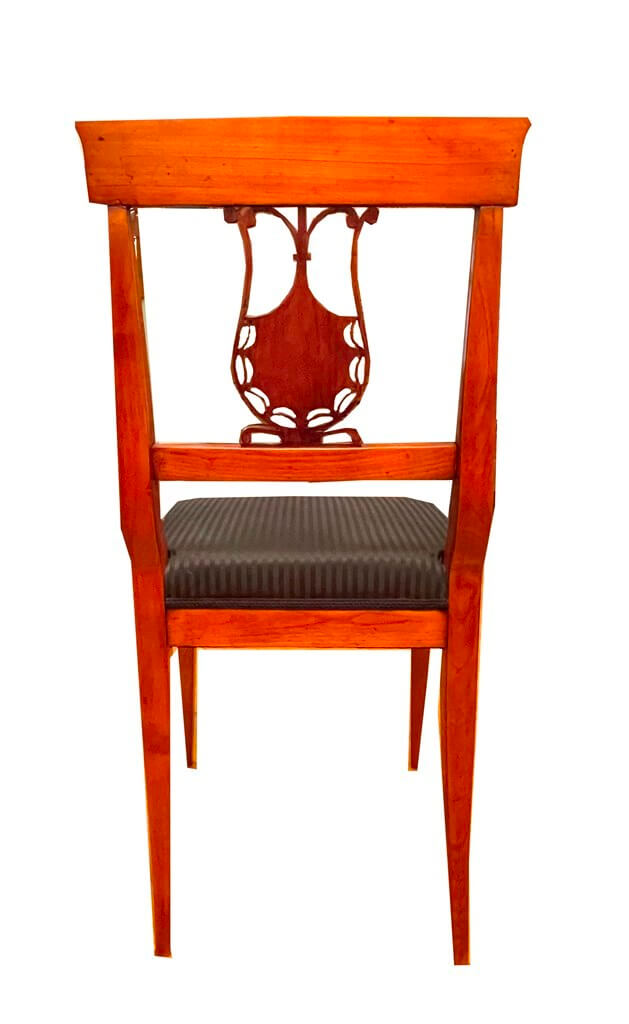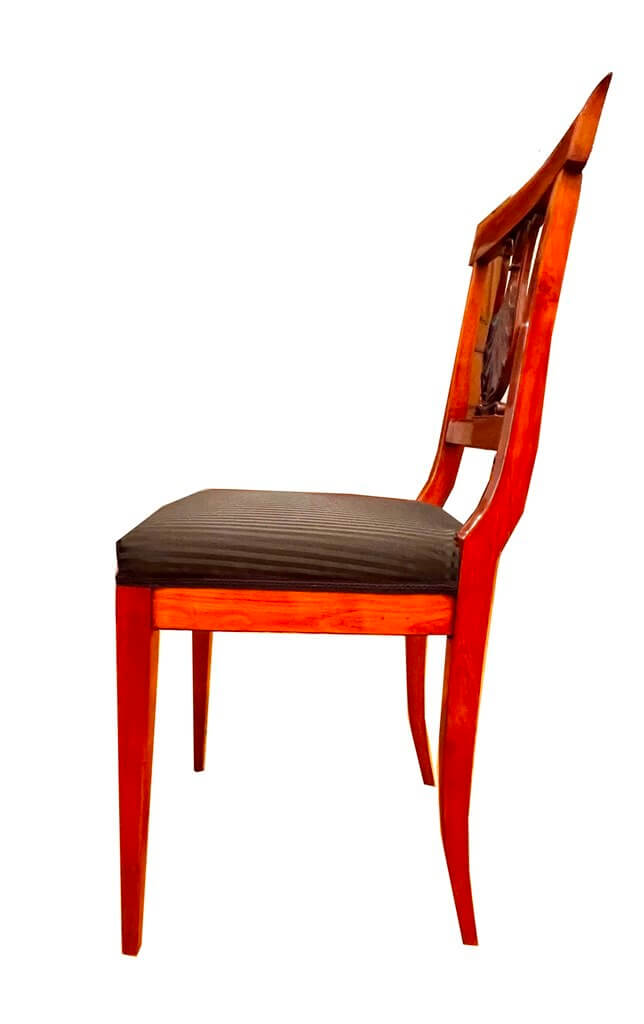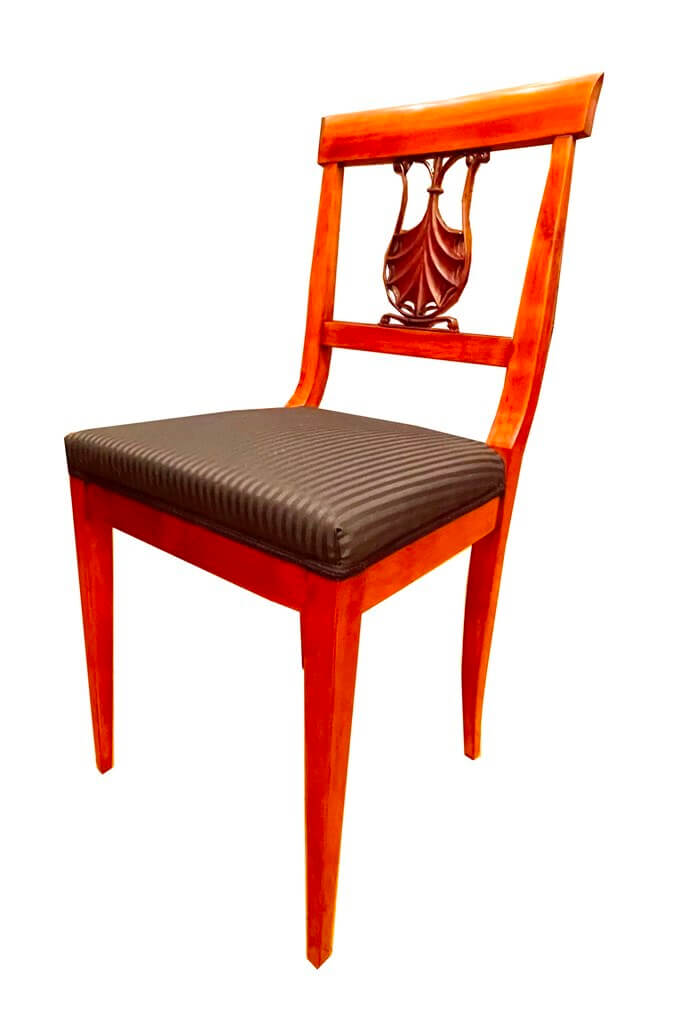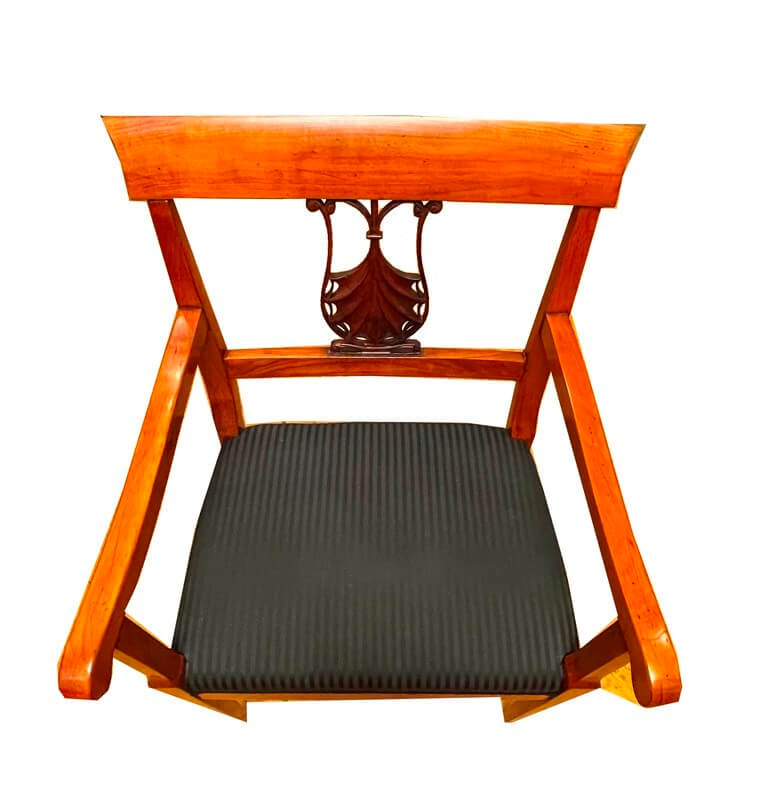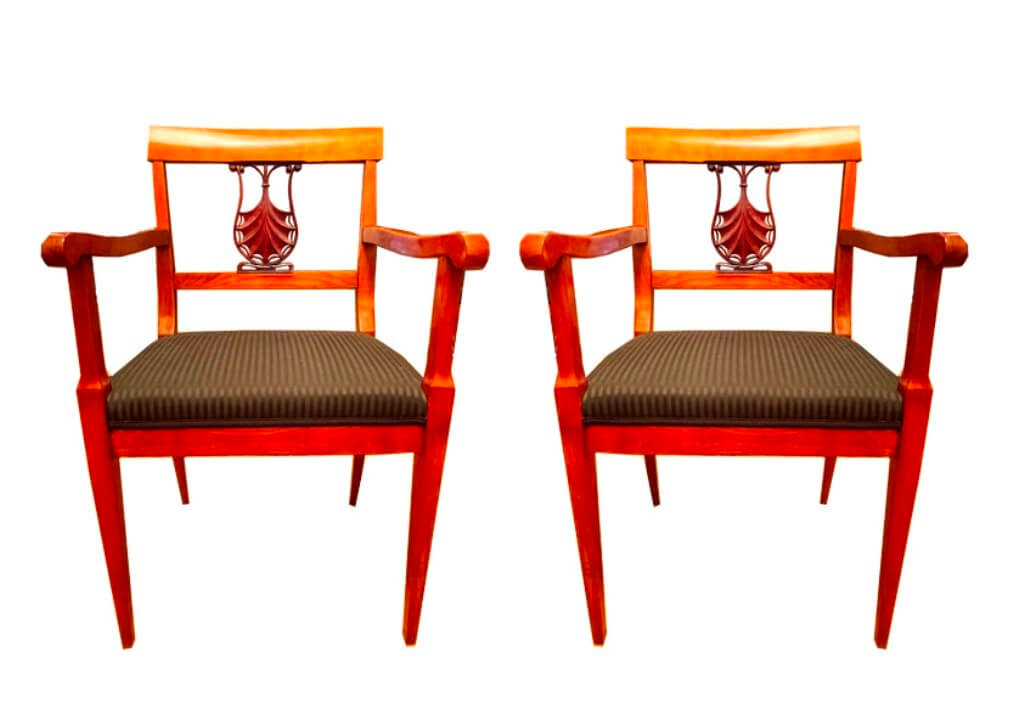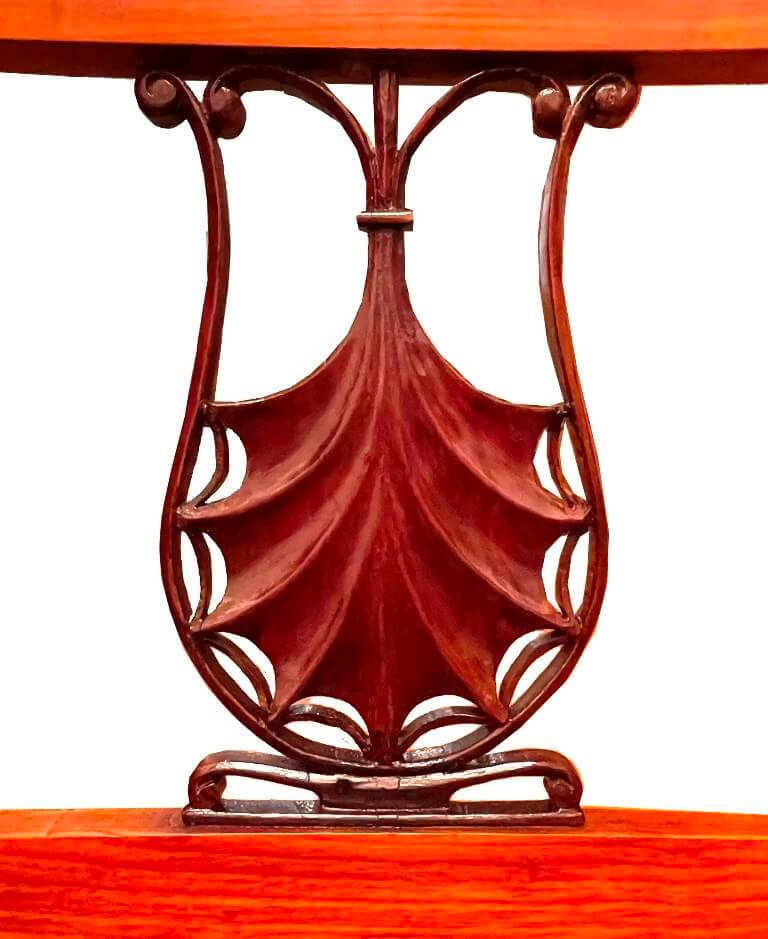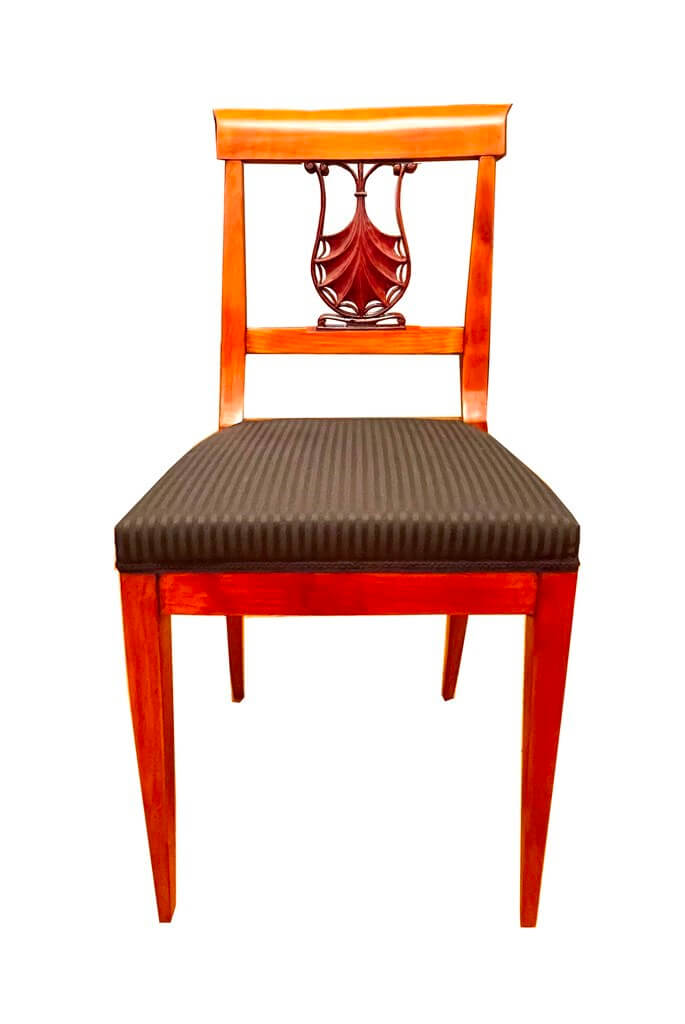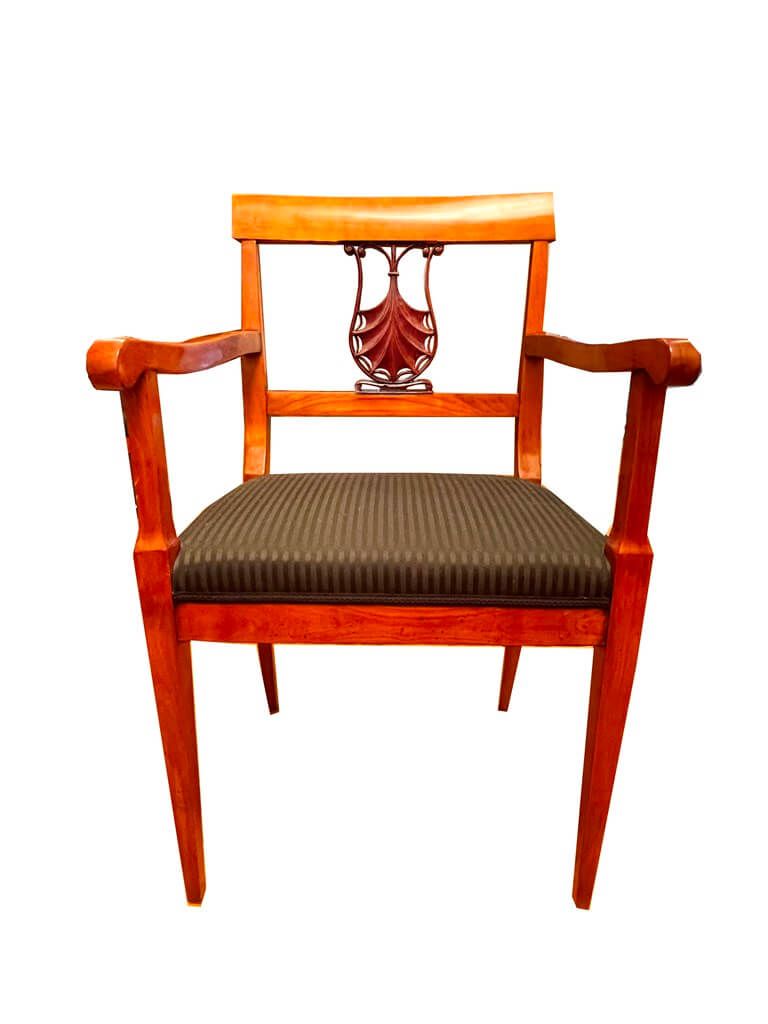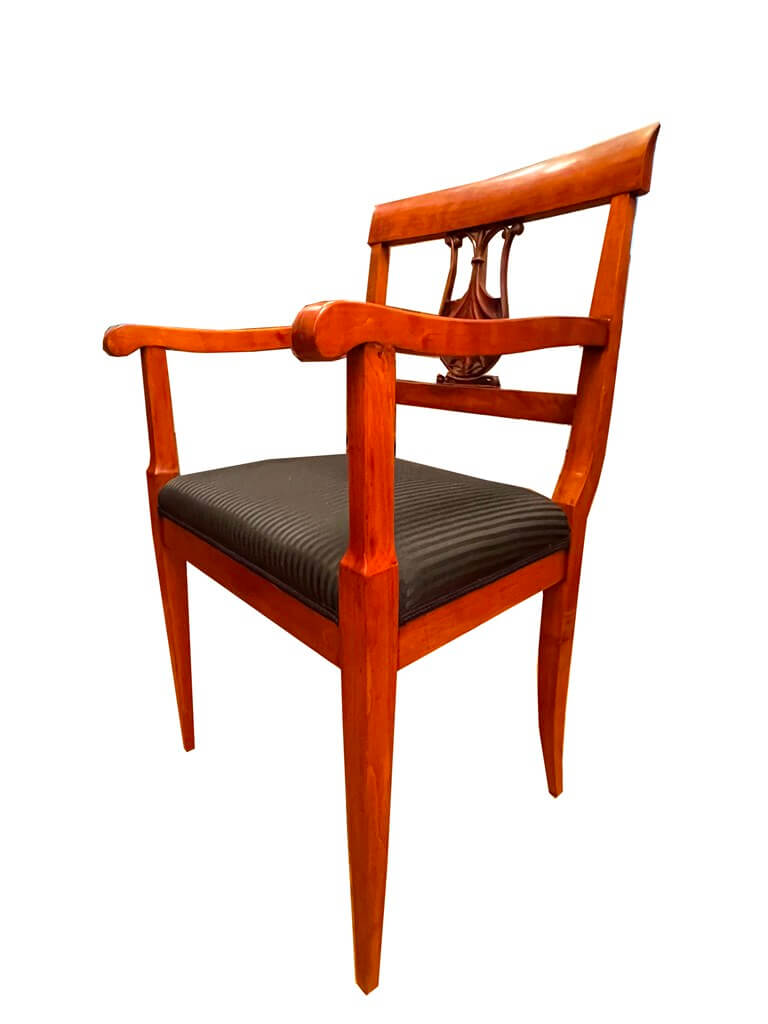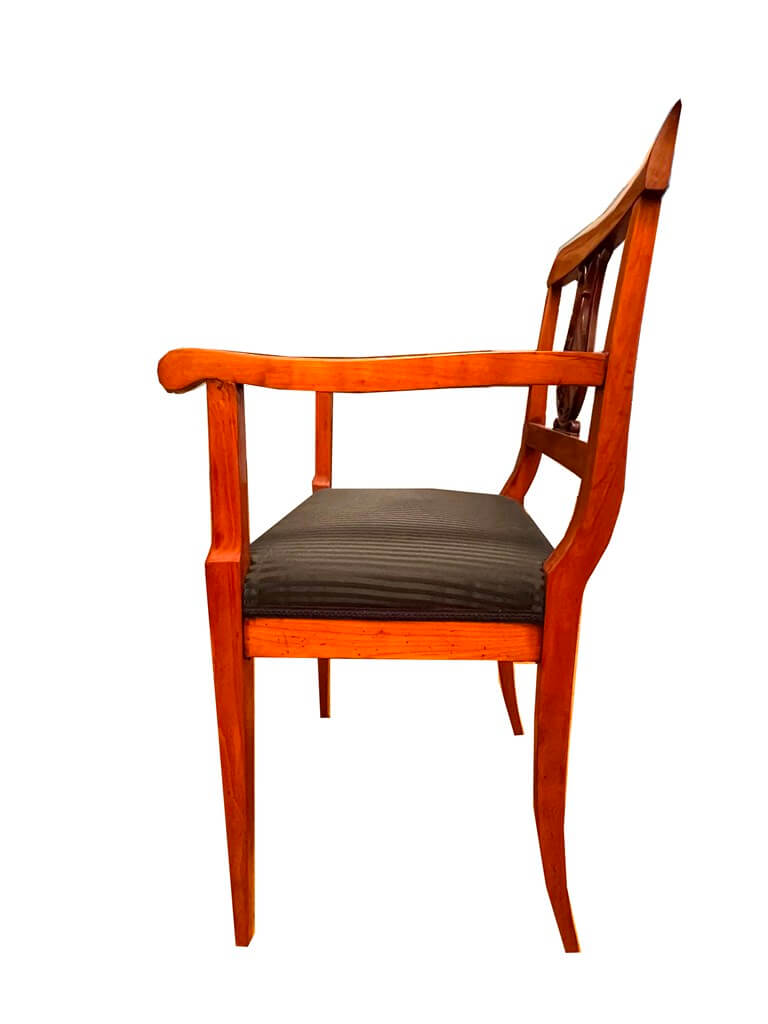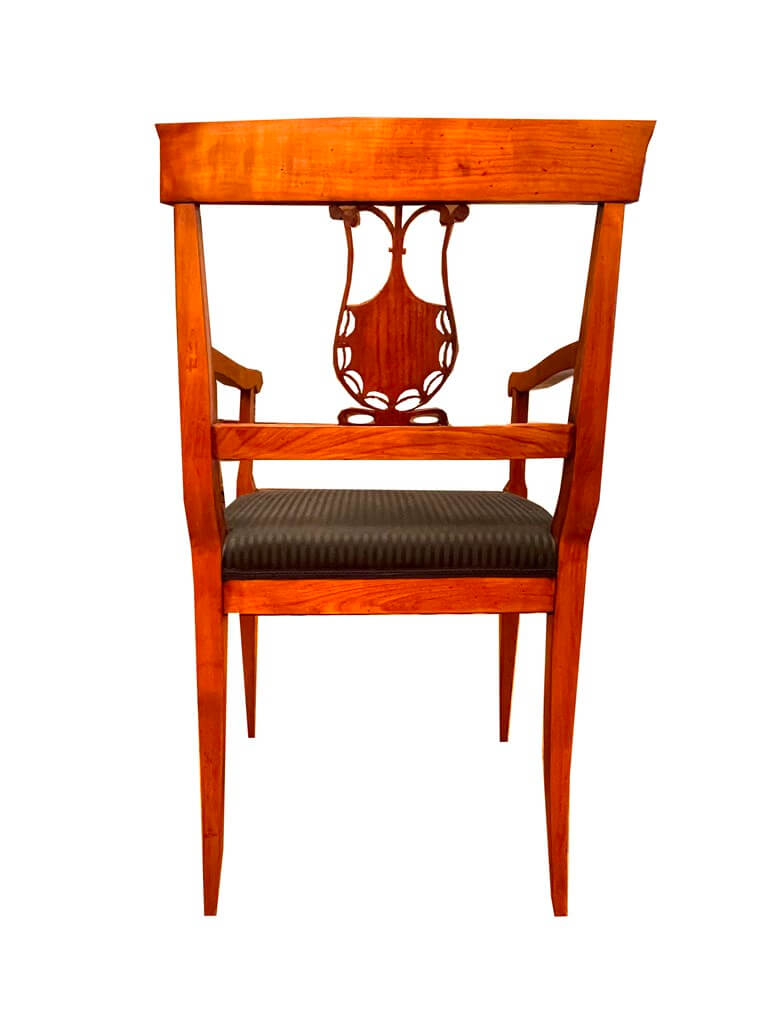 Biedermeier seating group
Thuringia around 1820.
Cherry wood.
Lyre-shaped back plate with massive carving. Tapered legs – the rear legs flared.
Newly upholstered and reupholstered.
Height: 93 cm| Seat height: 50 cm |W: 44 cm| Armchair: 54 cm | D: 45 cm
Biedermeier seating group
A Biedermeier seating group is a furniture set made in the style of Biedermeier, a European furniture and art movement that dominated between 1815 and 1848 in Germany and Austria.
Biedermeier seatings are characterized by a clear and simple design language that focuses on the essentials and does not rely on excessive ornamentation or decorations. Typically, a Biedermeier seating group consists of a sofa or couch and matching armchairs or chairs, which are often arranged in pairs.
The seating furniture is usually made of high-quality woods such as mahogany, pear wood, or walnut and features polished surfaces. The armrests and legs are often curved or rounded, while the backrests are often kept straight and simple. The upholstery is often made of high-quality materials such as silk, velvet, or linen and is usually in neutral colors.
Overall, Biedermeier seatings is characterized by timeless elegance and high craftsmanship, which is still appreciated and collected today. Feel free to visit our store to see our collection.
Biedermeier at RSA Wiesbaden
You can find a wide selection of Biedermeier furniture and decorative art pieces.
Regine Schmitz-Avila – your Biedermeier specialist for cabinets, tables, and chests.