Biedermeier painting
Nr. 2200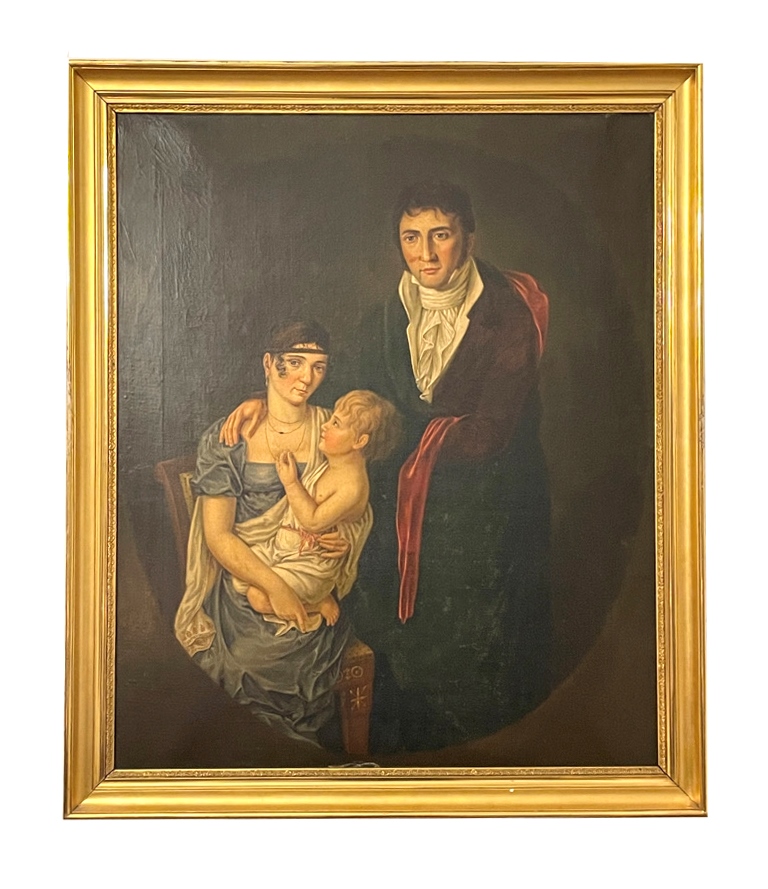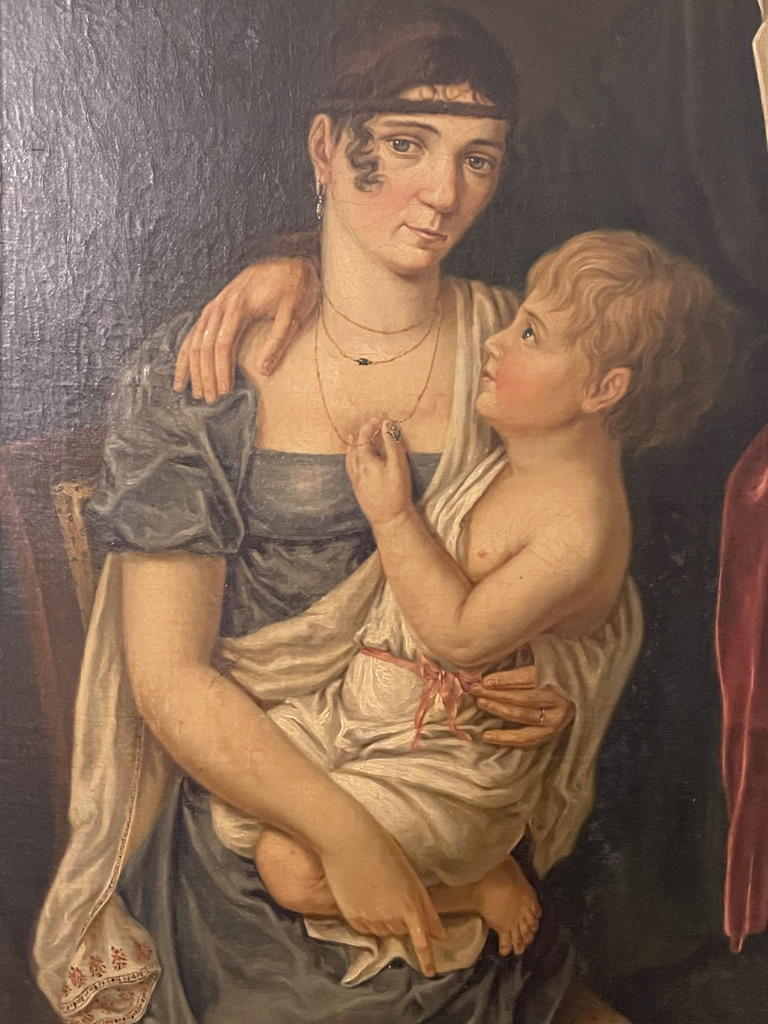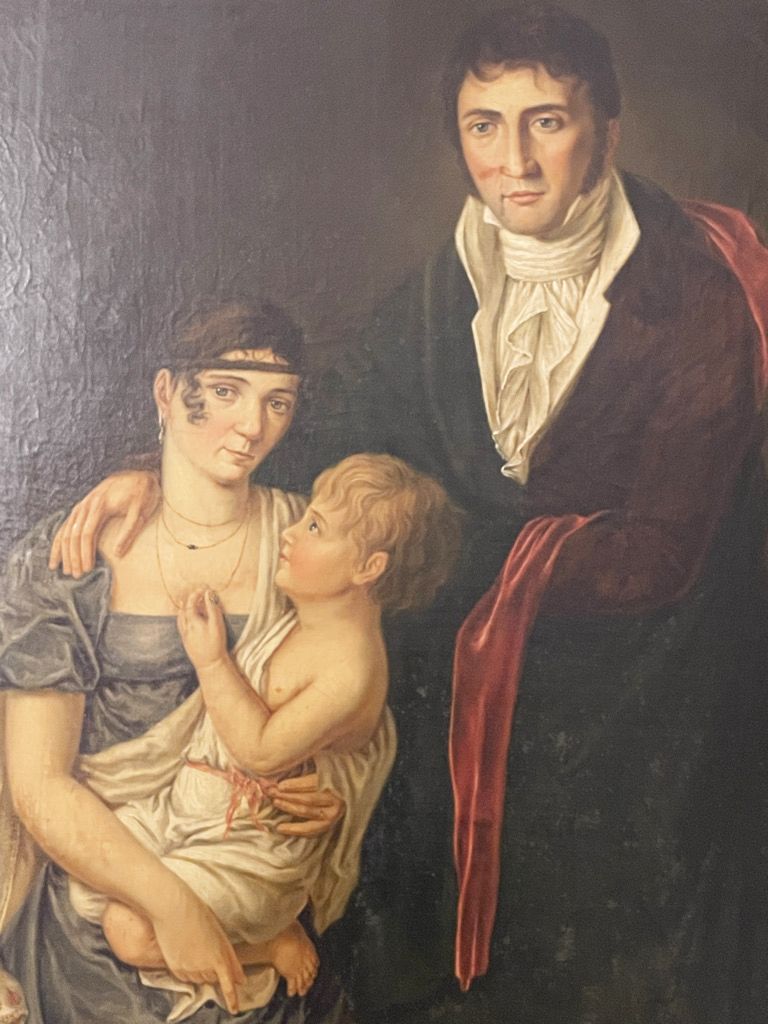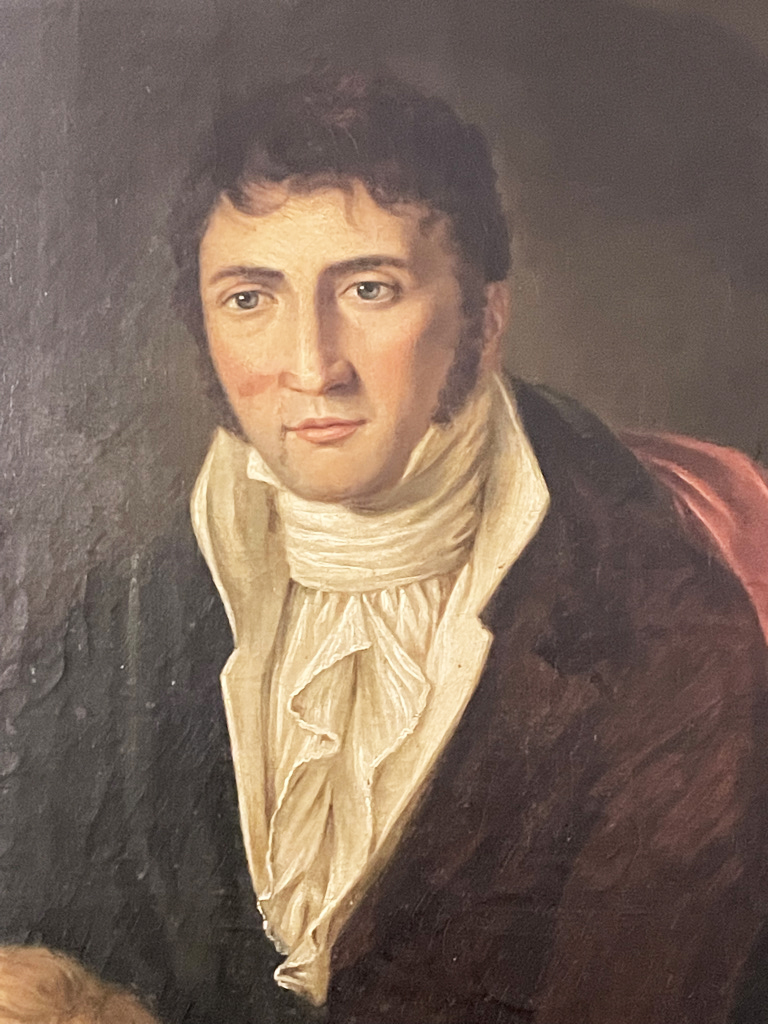 Biedermeier painting
Beautiful, atmospheric Biedermeier genre painting.
German around 1840.
Original frame.
Not restored but in good condition.
Height: 115 cm
Width: 97.5 cm
Biedermeier paintings are artworks that were created during the Biedermeier era in Germany between 1815 and 1848. The Biedermeier era was a period of peace and stability, marked by restoration and reconstruction after the Napoleonic Wars. During this time, a new art form developed, focusing on domestic life and personal relationships and creating a quiet, intimate atmosphere.
Typical themes of Biedermeier paintings are domestic scenes, landscapes, and portraits. The paintings are often portrayed in a realistic, detailed manner, emphasizing the beauty of everyday life. Elements of humor and irony are also frequently used.
Some of the most well-known Biedermeier artists include Johann Erdmann Hummel, Carl Spitzweg, Franz Krüger, and Moritz von Schwind. Their works often display a fine sensitivity to human life and nature, reflecting the moral and aesthetic values of the Biedermeier era.
A famous example of a Biedermeier painting is "The Poor Poet" by Carl Spitzweg. The painting depicts a writing poet in a shabby apartment, reflecting the romantic notion of the artist as a solitary and impoverished genius. Another well-known painting is "The Five Senses" by Johann Erdmann Hummel, which shows five women in an idyllic landscape, each representing one of the five senses.
Overall, Biedermeier paintings are important testimonies of a cultural and societal era in Germany and have had a significant influence on modern art and aesthetics
Biedermeier at RSA Wiesbaden
You can find a wide selection of Biedermeier furniture and decorative art pieces.
Regine Schmitz-Avila – your Biedermeier specialist for cabinets, tables, and chests.