Biedermeier extending table, sold
Nr. 2230 |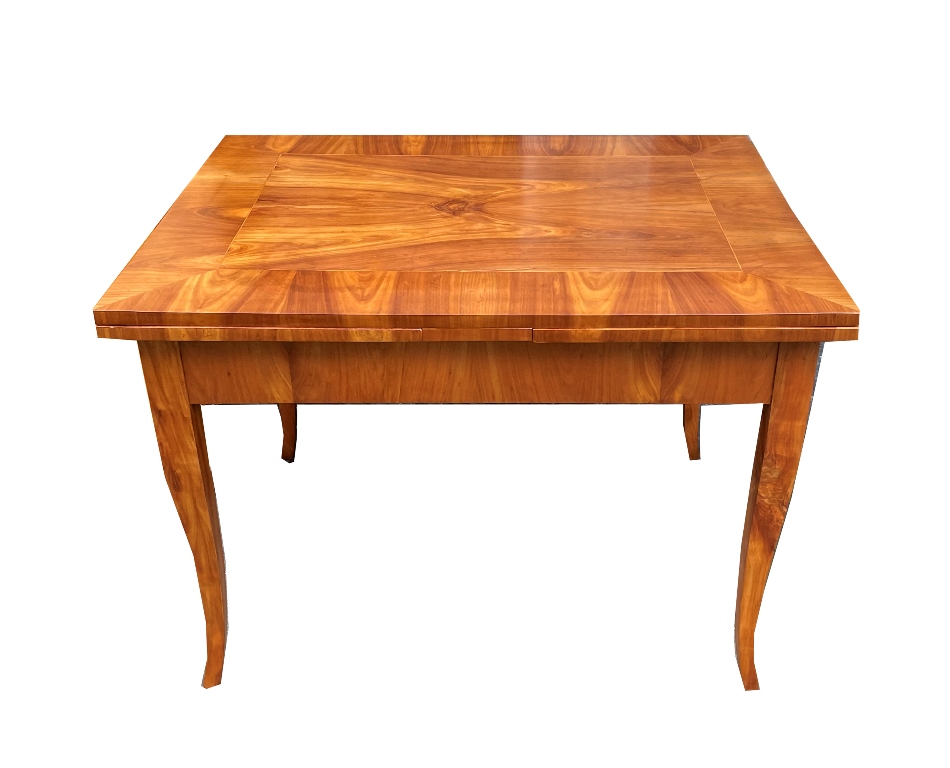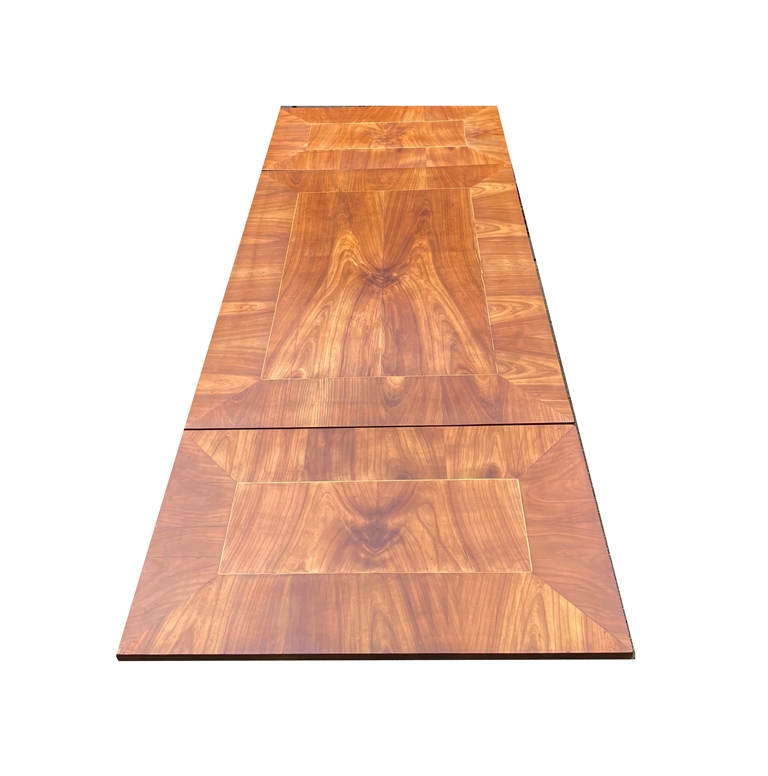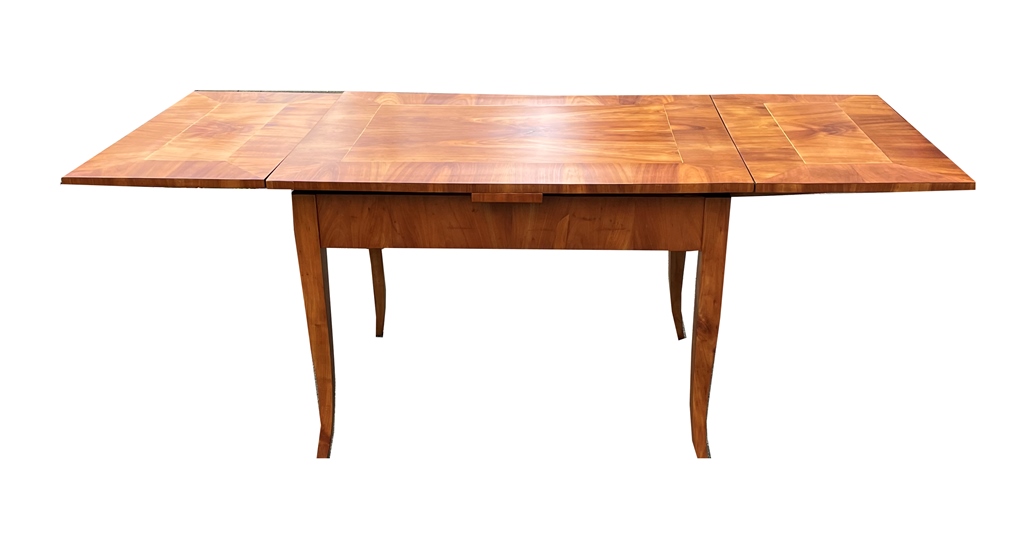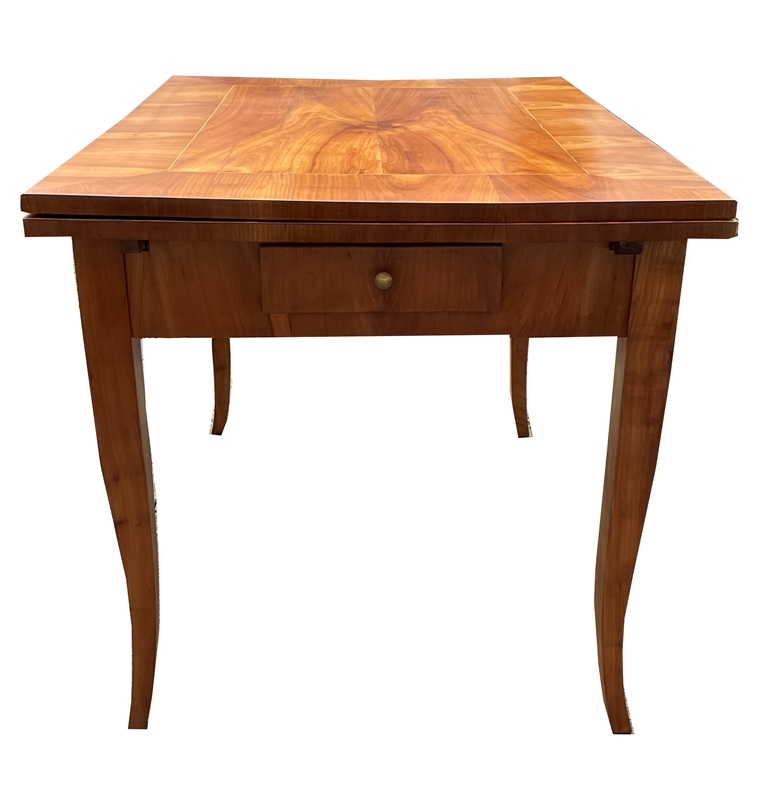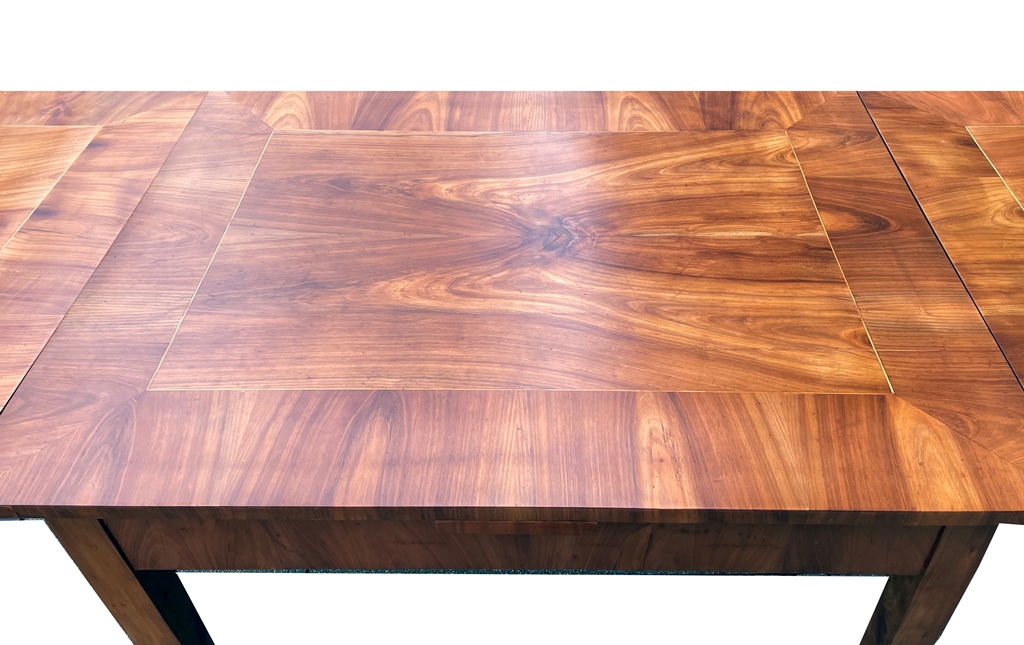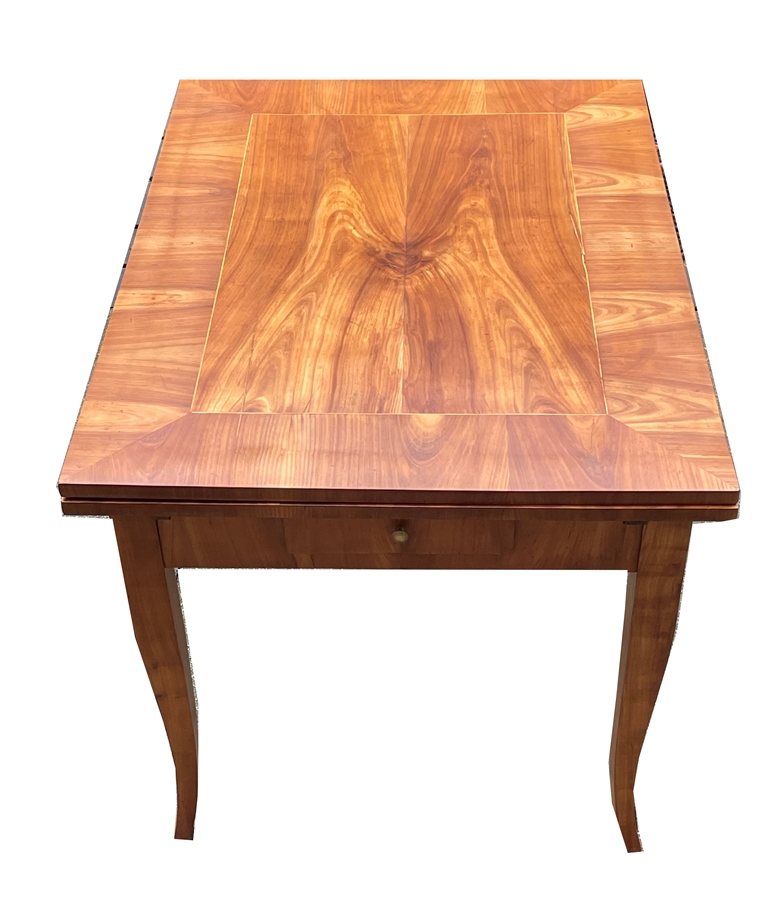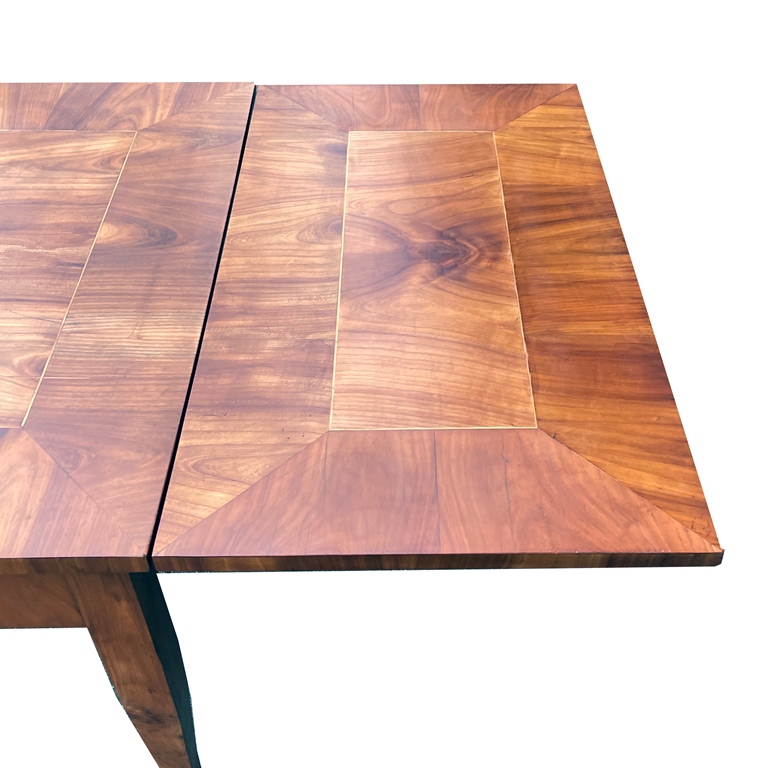 Biedermeier extending table
Central Germany around 1820.
Solid cherry wood.
A head drawer. Slightly flared legs.
Surface matt oiled.
Beautifully framed plates, 2 pull-out shelves which can be pushed under the table.
Height: 79 cm | Width: 80 cm Length: 107.5 cm | 201.5 cm
Biedermeier extending table
A Biedermeier extension table is a furniture piece from the Biedermeier era that was often used in dining or living rooms. The table usually has a rectangular tabletop and a central pedestal with four legs.
What makes an extension table unique is that it can be expanded with one or more leaves to create additional seating. The leaves are usually hidden underneath the main tabletop and can be easily pulled out and placed on the table when needed.
Extension tables are often made of high-quality wood such as cherry or walnut and can feature elegant embellishments like inlays and carvings. They are an example of the masterful craftsmanship and design of the Biedermeier era and can be a stylish addition to any home.
Today, Biedermeier extension tables are still popular and are often used as collector's items or practical dining or living room tables.
Biedermeier at RSA Wiesbaden
You can find a wide selection of Biedermeier furniture and decorative art pieces.
Regine Schmitz-Avila – your Biedermeier specialist for cabinets, tables, and chests.