Biedermeier chest of drawers
Nr. 1860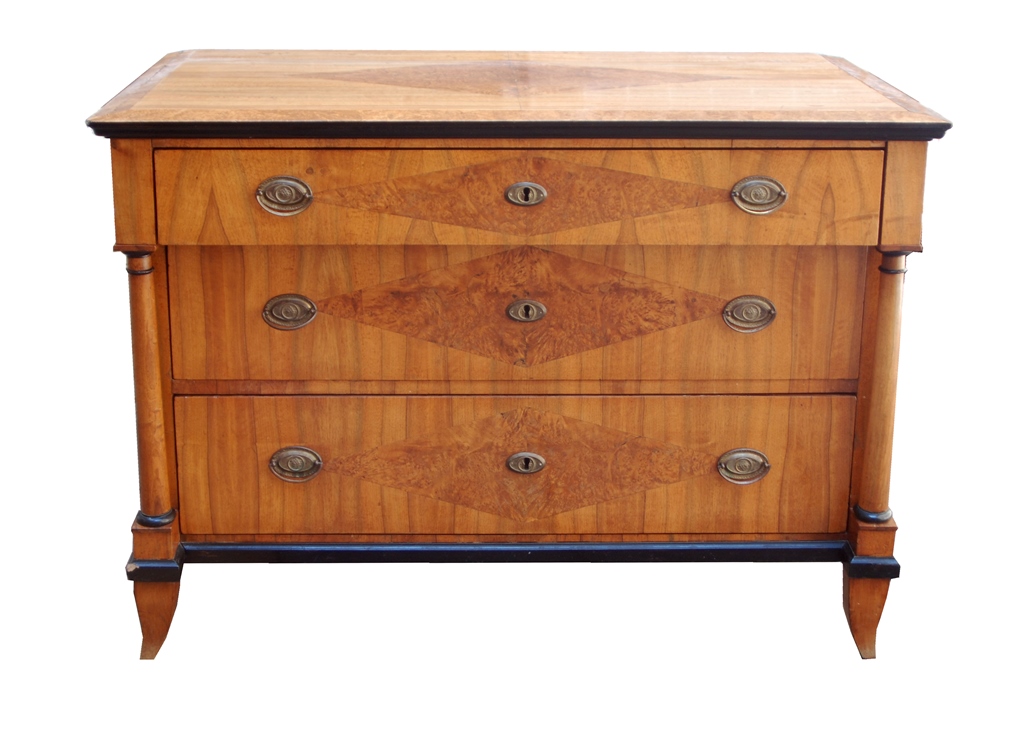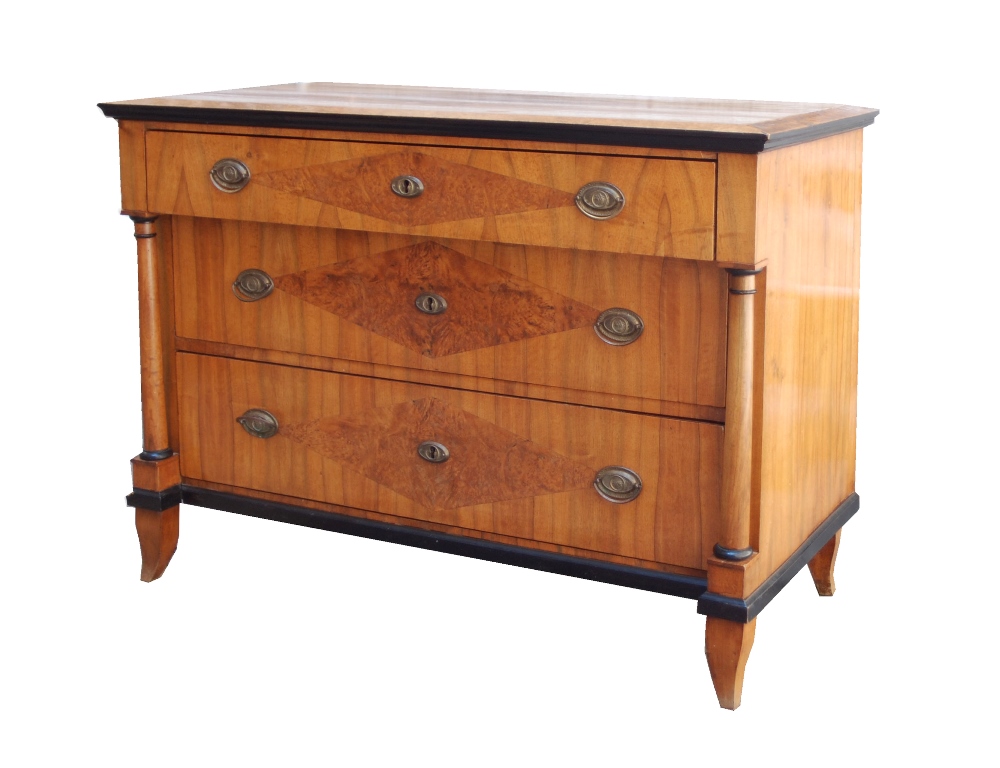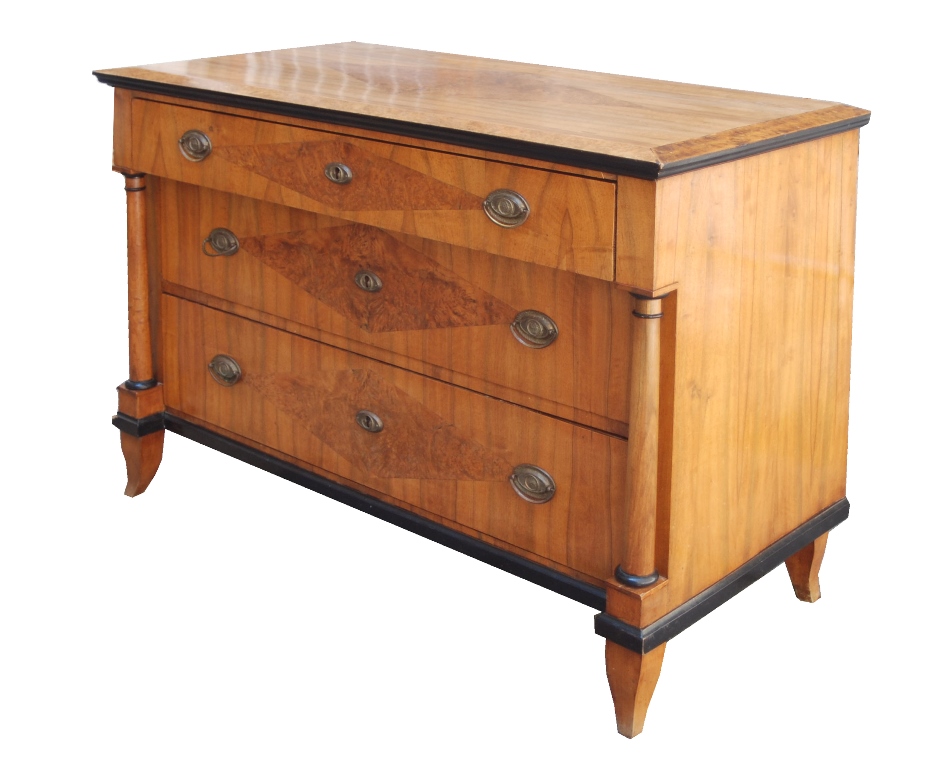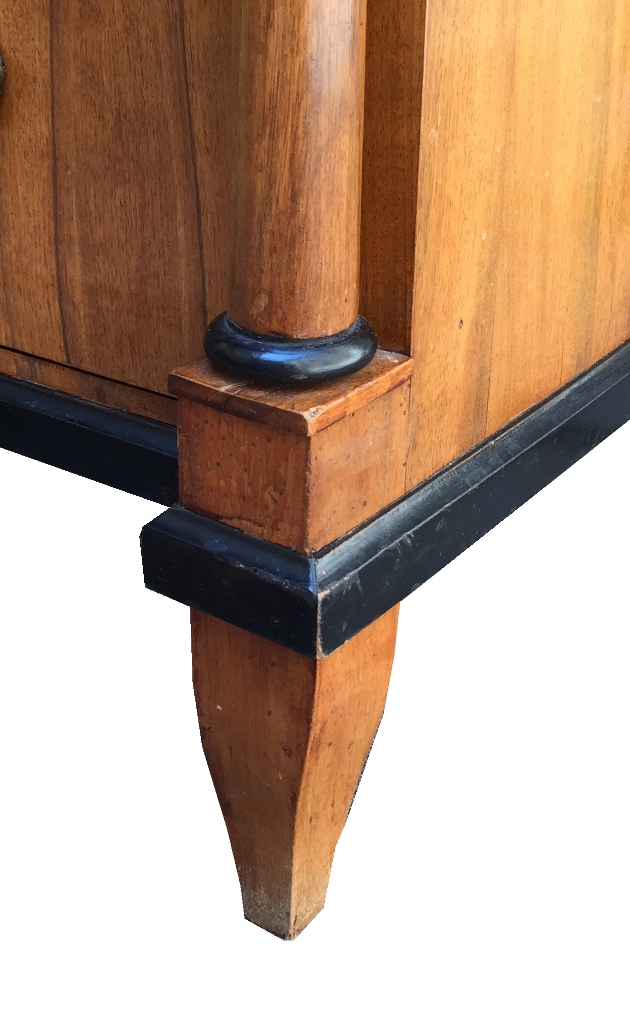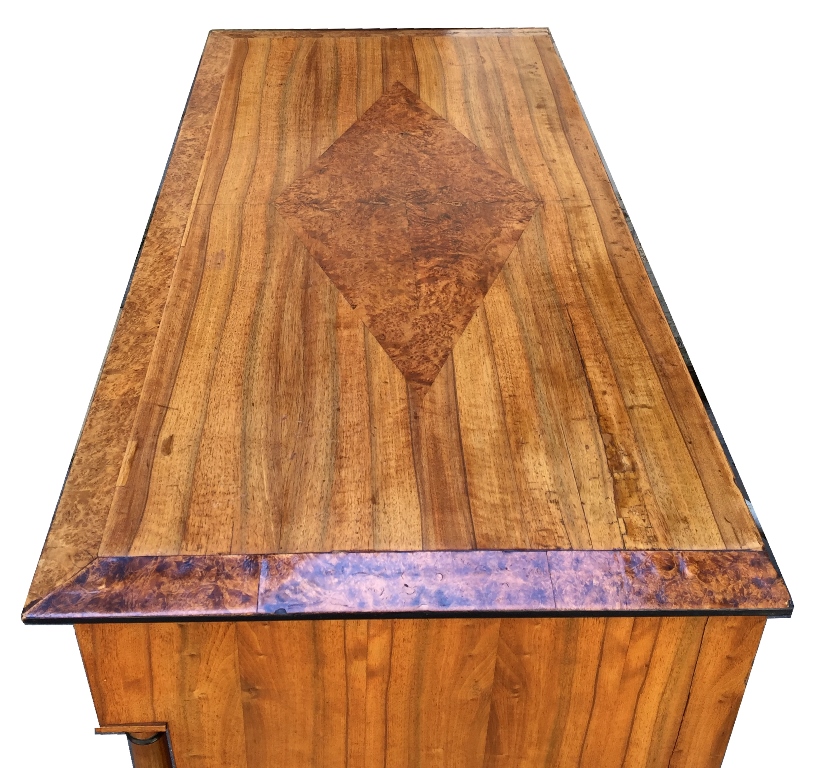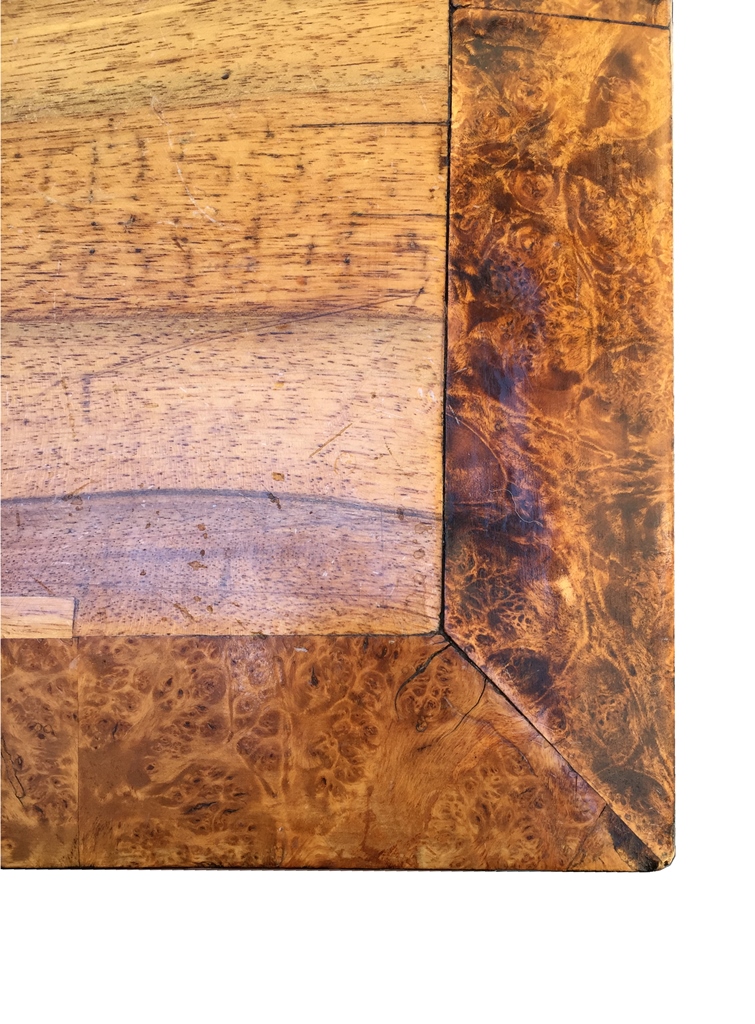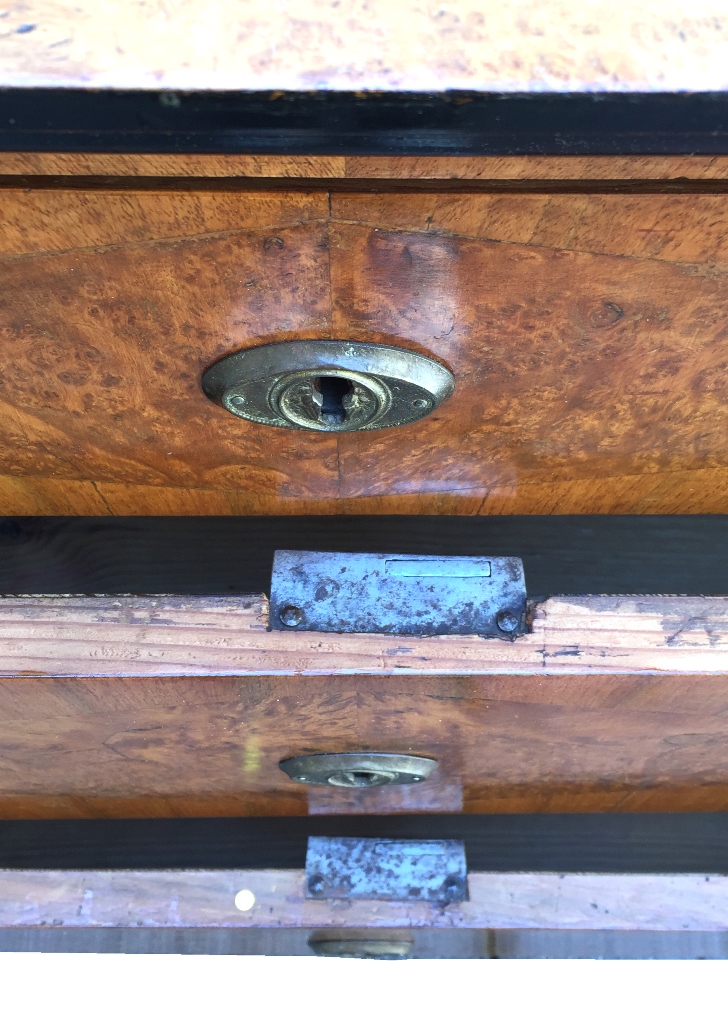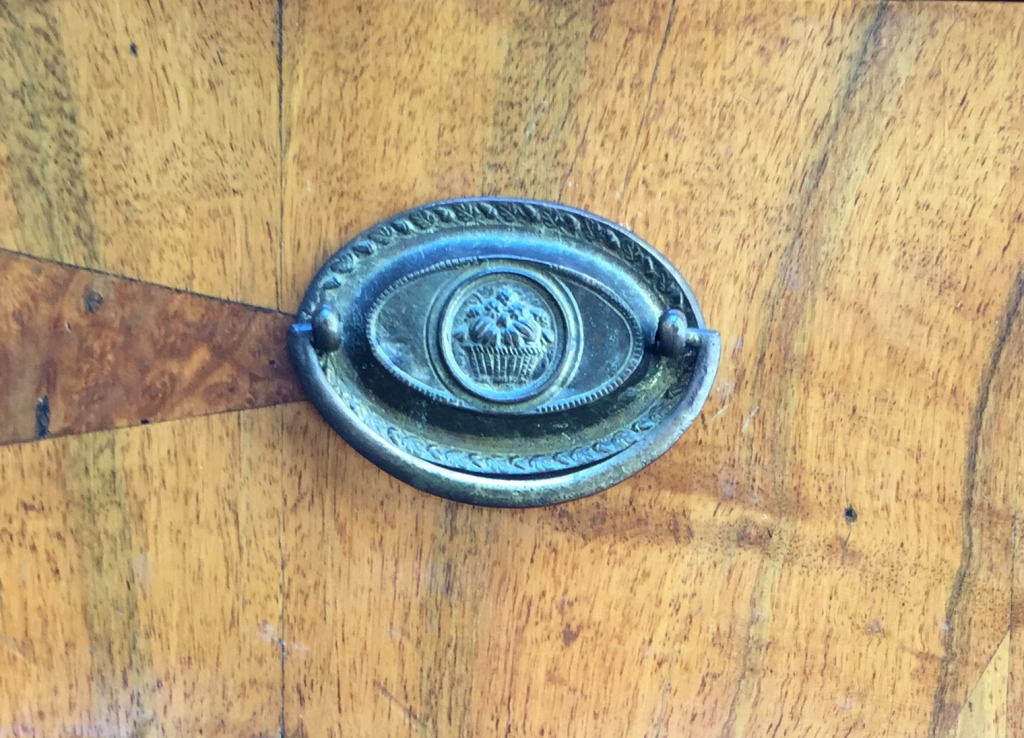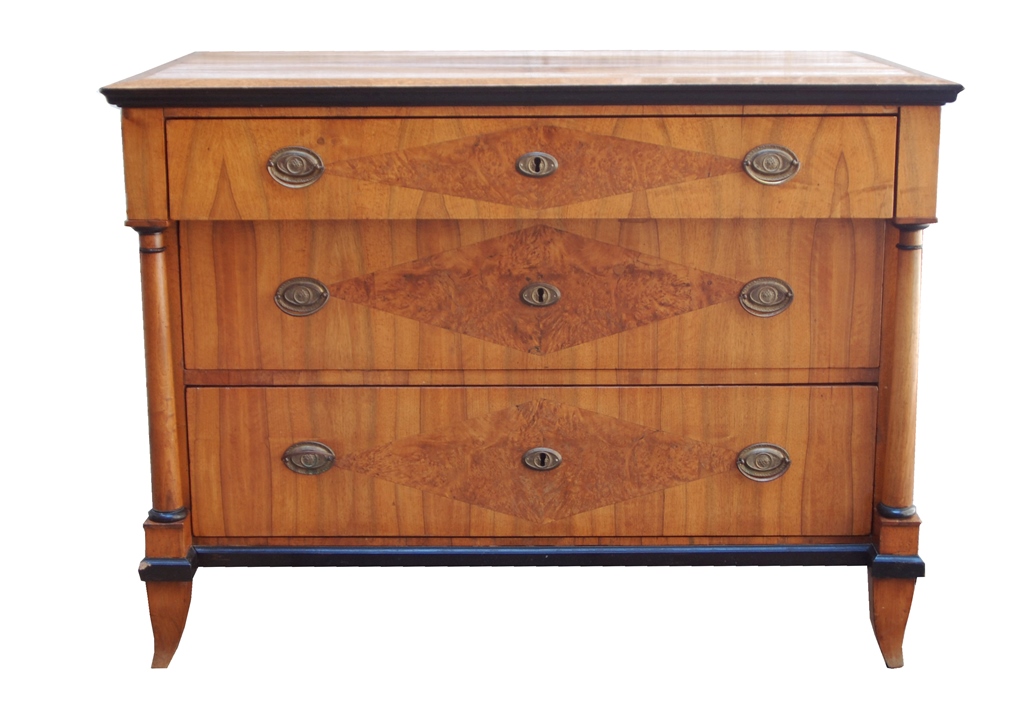 Biedermeier
chest of drawers
German around 1820. Walnut wood and Karelian birch veneered on softwood body.
Flanked by 2 half-columns, three-tier body with a projecting drawer.
Original fittings in stamped sheet brass.
Diamond-shaped inlays in Karelian birch, ebonized knocked-out feet and profile strips.
Original large box locks, fittings and original keys.

Height: 88 cm | Width: 119 cm Depth: 60 cm
Biedermeier chest of drawers
This Biedermeier Kommode from Brandenburg, Germany dates back to around 1820. It is made of walnut wood and Karelian birch veneer on a softwood corpus. The three-drawer corpus is flanked by two half-columns, with a protruding drawer. The original fittings are made of stamped brass sheet, with rhombus-shaped inlaid work in Karelian birch.
The chest of drawers features ebonized legs and profiled strips, as well as original large box locks, fittings, and keys.
The Biedermeier style refers to a design and cultural movement that was popular in Central Europe, especially in Germany and Austria, from around 1815 to 1848. The term is derived from the name of a fictional character, Gottlieb Biedermeier, who appeared in a series of humorous poems and stories published in a Munich newspaper in the 1850s.
The Biedermeier style was characterized by simplicity, elegance, and a focus on the domestic sphere. Furniture and decorative objects were often made of natural materials such as wood and cherry wood.
Biedermeier chest of drawers are known for their simple, elegant aesthetic, combined with fine details and clear design. The furniture pieces are often designed with clean lines and simple forms, and typically do not have carvings or decorations.
Overall, Biedermeier Kommoden have a timeless beauty and are still highly sought-after by furniture enthusiasts and collectors today.
Biedermeier at RSA Wiesbaden
You can find a wide selection of Biedermeier furniture and decorative art pieces.
Regine Schmitz-Avila – your Biedermeier specialist for cabinets, tables, and chests.