Biedermeier chairs in walnut
Nr. 2297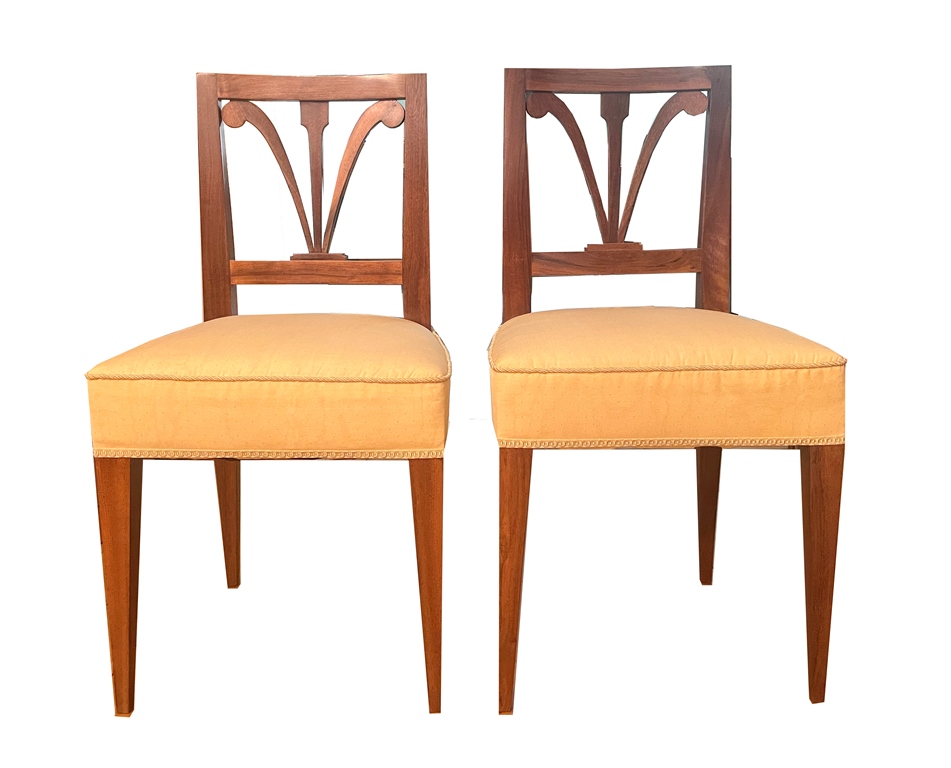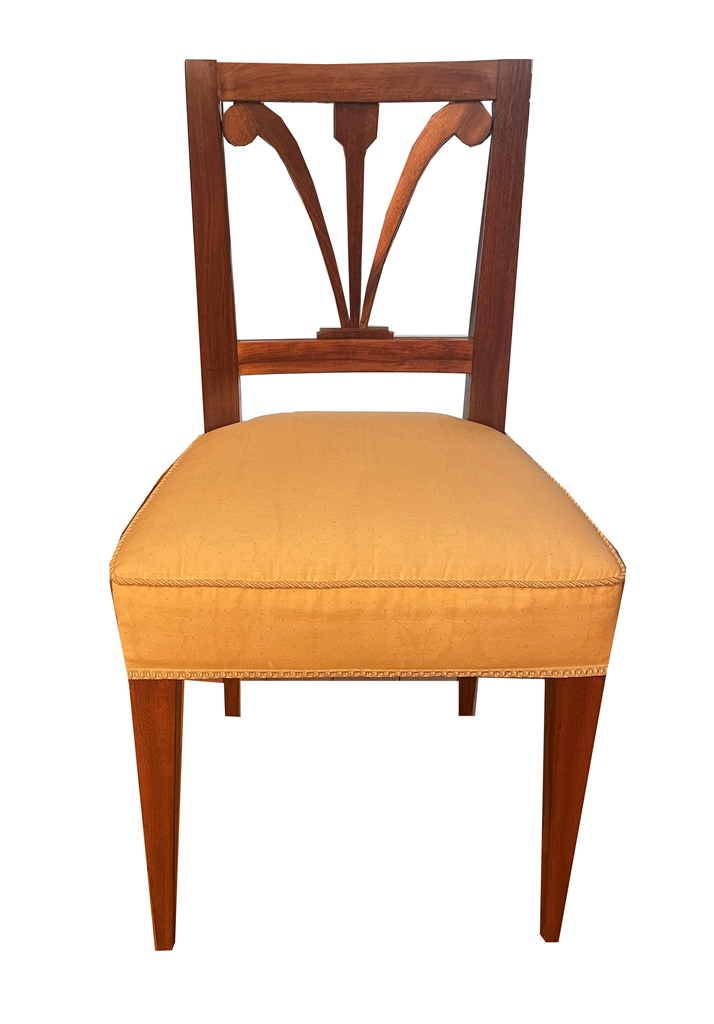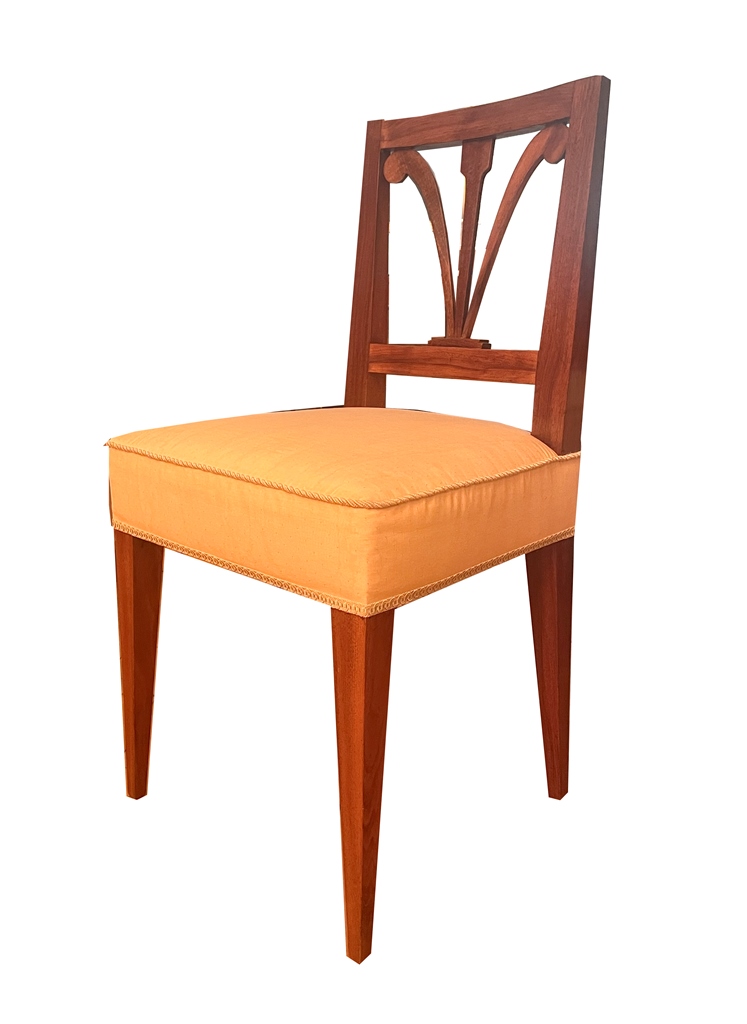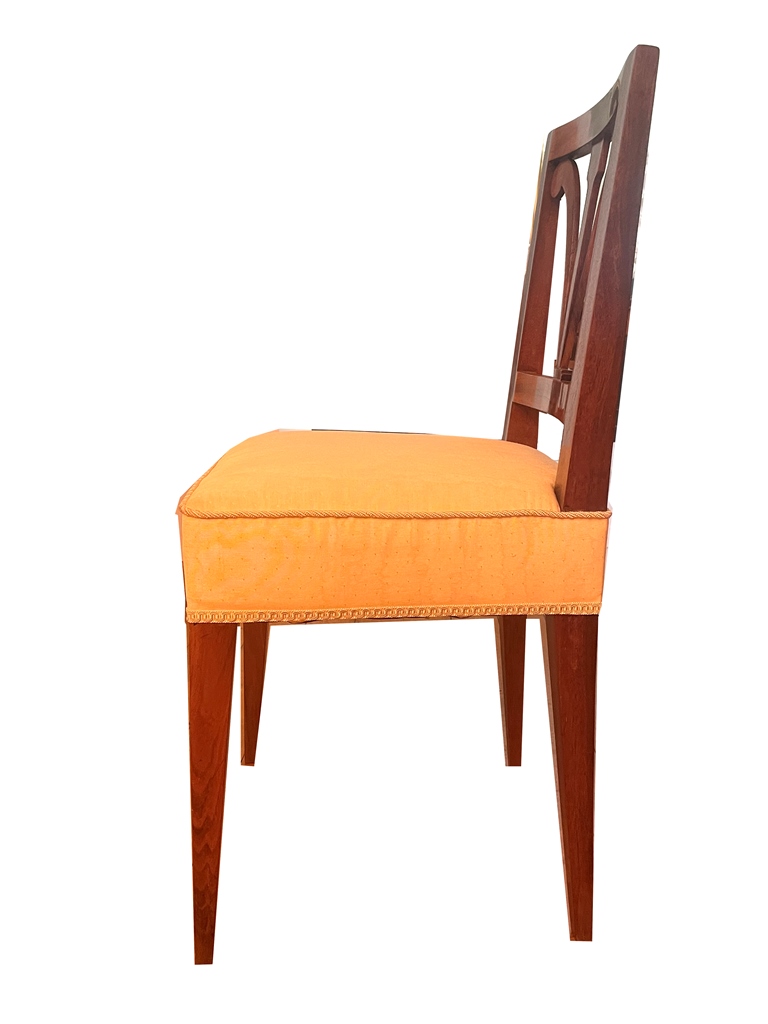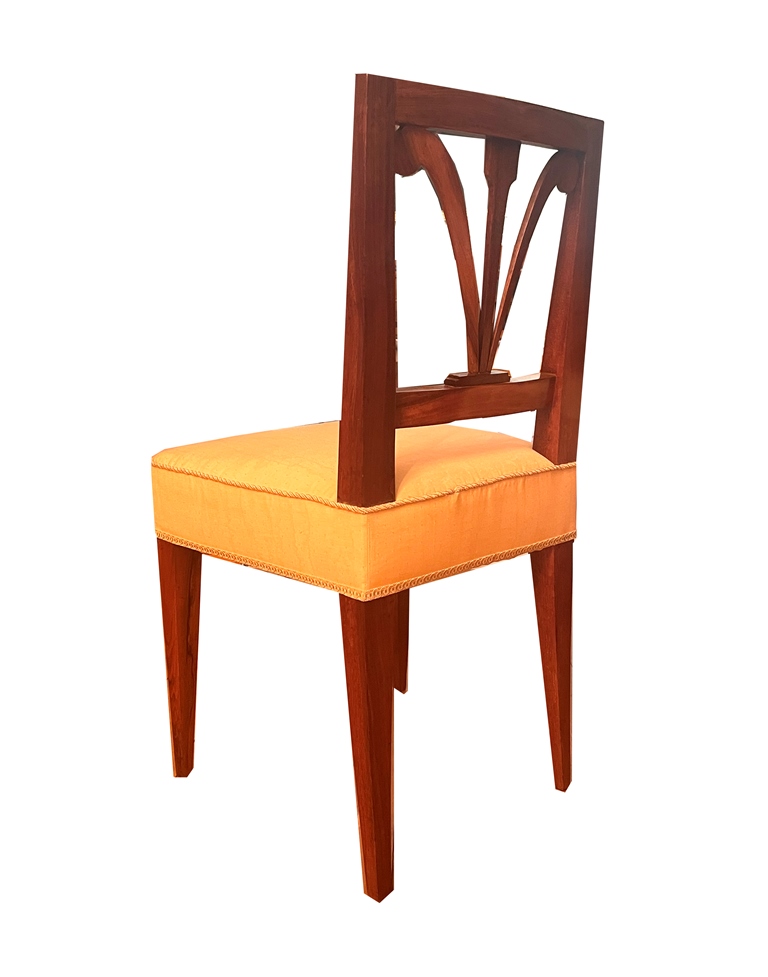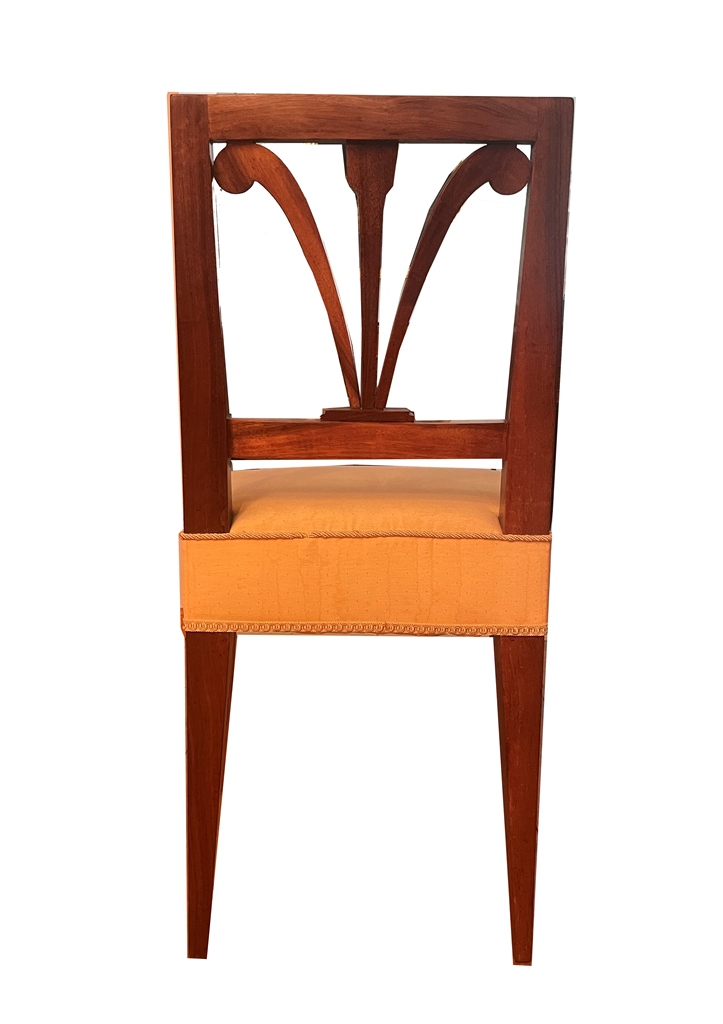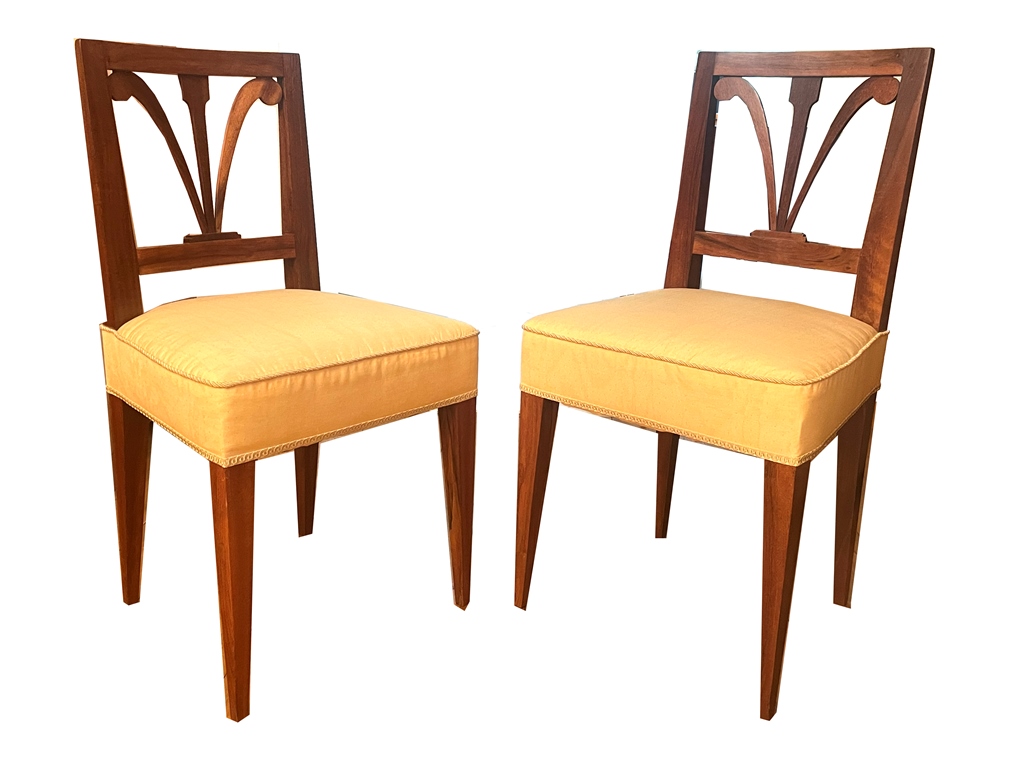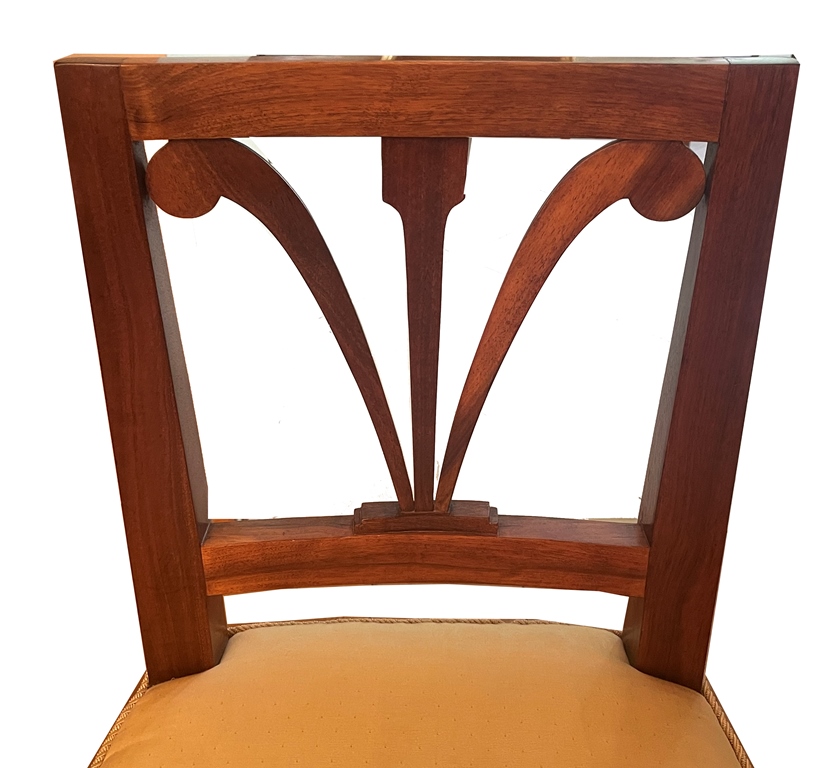 Biedermeier chairs in walnut
Baden-Baden around 1820.
Solid walnut.
Shellac hand polish.
Spring core upholstery renewed according to the findings found.
Height: 87 cm | Seat height: 48 cm.
Biedermeier chairs in walnut
Biedermeier chairs are a type of furniture that was produced during the Biedermeier era in Germany, which took place between 1815 and 1848. These chairs are known for their elegant and simple design, which combines classical and modern elements.
Typically, Biedermeier chairs were made of wood and had a rectangular or oval seat. The legs were often straight or slightly curved, and the backrests were frequently adorned with elaborate decorations, such as columns, carvings, or inlays.
These chairs were very popular during the Biedermeier era and are still highly sought after by collectors and enthusiasts of antiques today. Many German furniture manufacturers still produce Biedermeier chairs today that are made in the traditional style.
Here we have a pair of simple Biedermeier chairs from Baden-Baden around 1820. Solid walnut wood with shellac hand polish. Spring core upholstery renewed according to the existing findings. Very comfortable chairs to sink into the Biedermeier era.
Biedermeier at RSA Wiesbaden
You can find a wide selection of Biedermeier furniture and decorative art pieces.
Regine Schmitz-Avila – your Biedermeier specialist for cabinets, tables, and chests.