Biedermeier Bookcase
Nr. 1688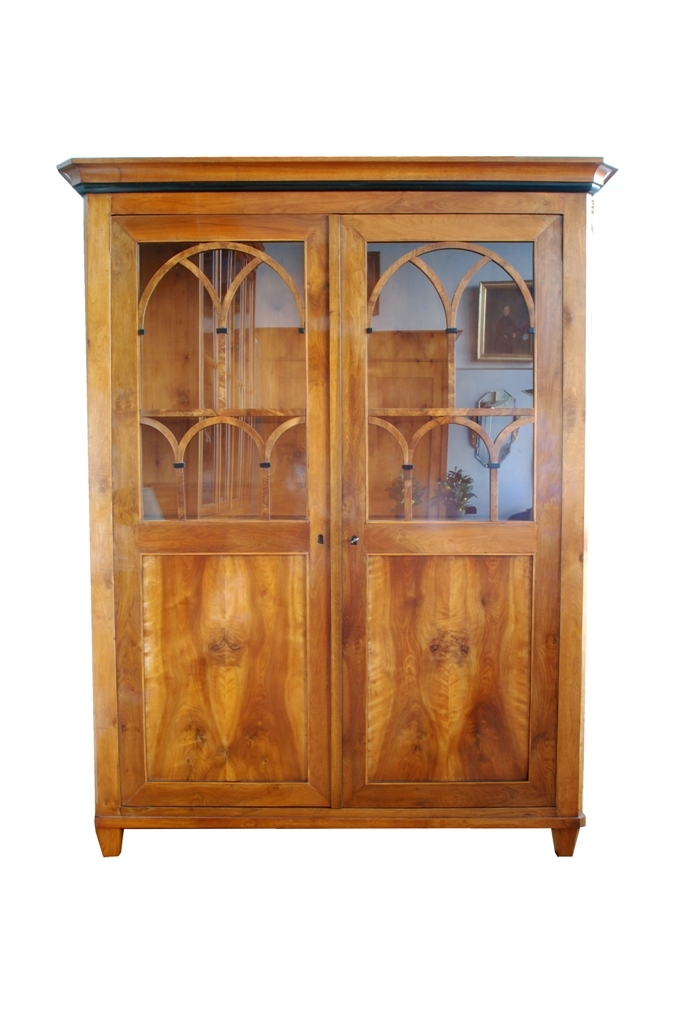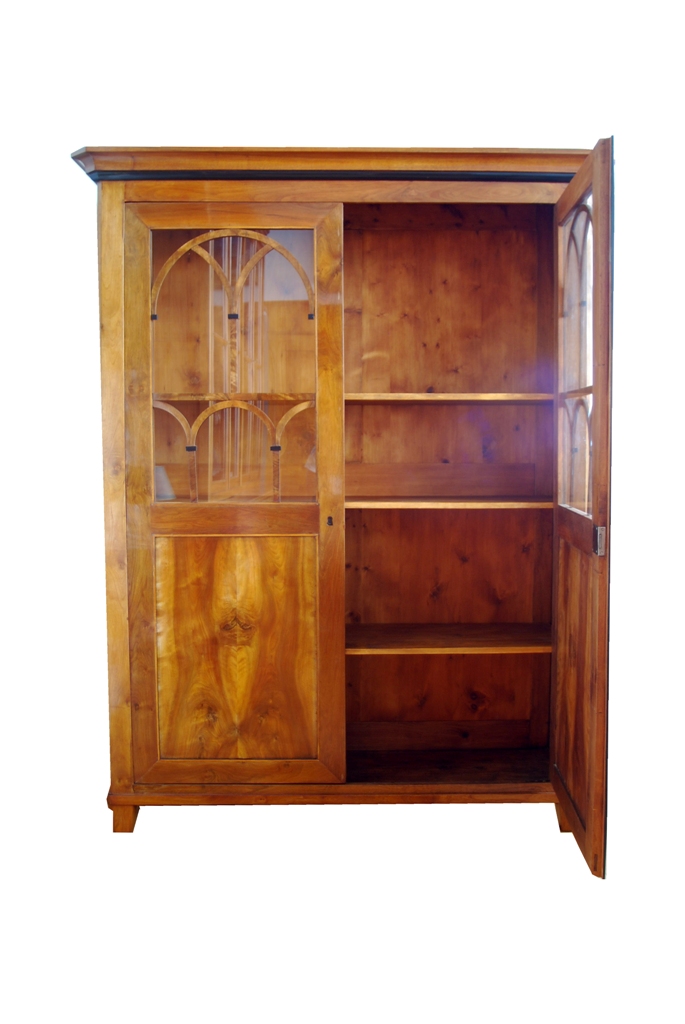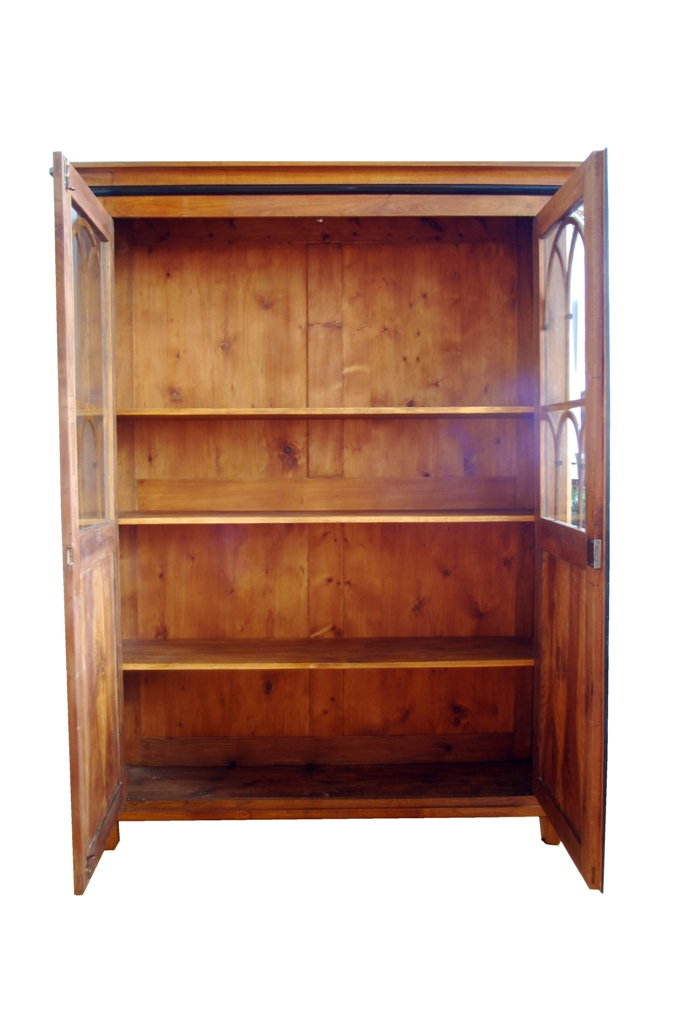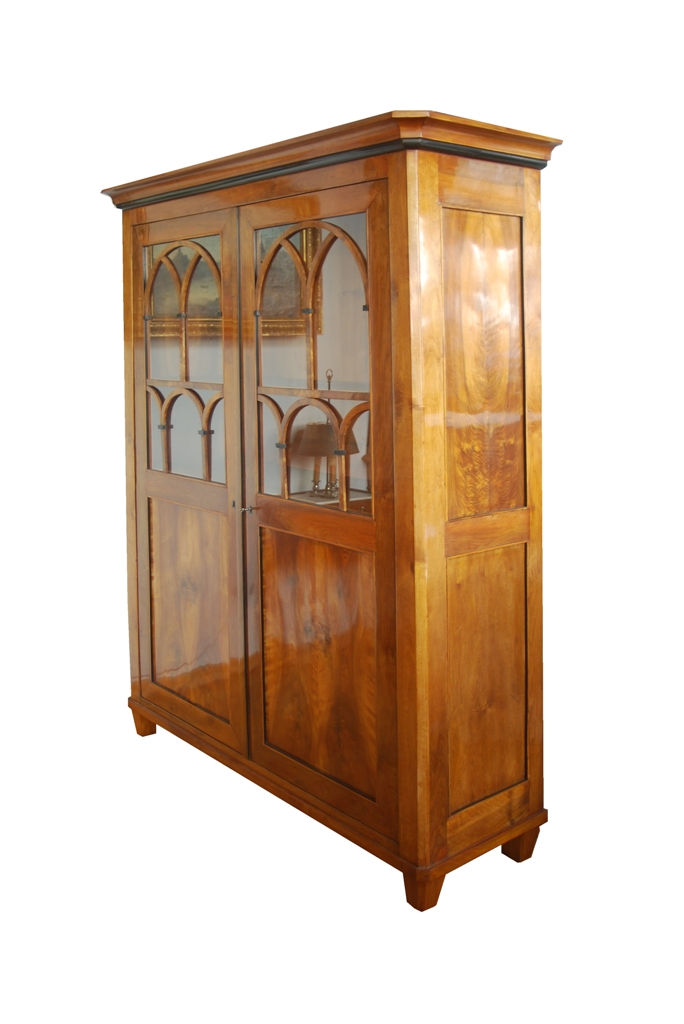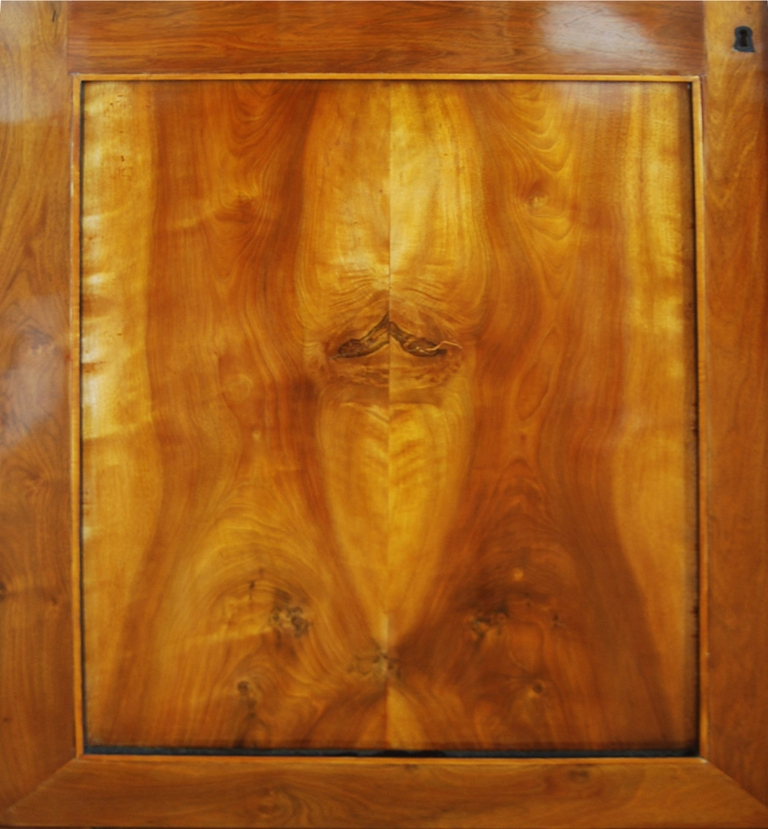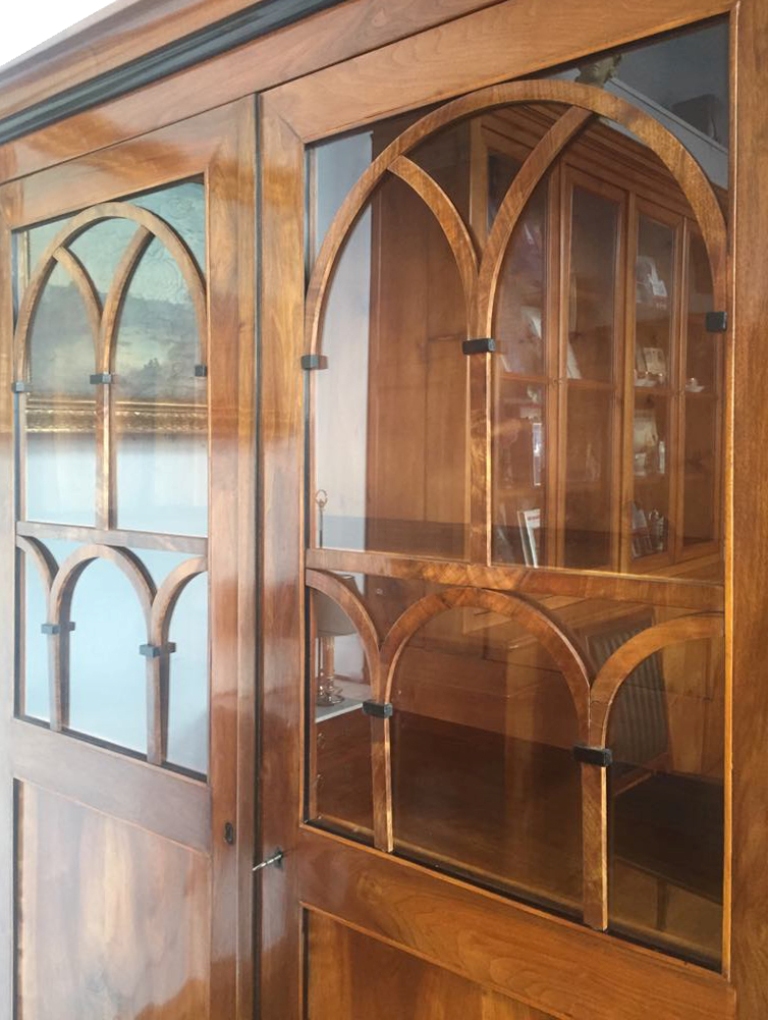 Biedermeier Bookcase
Southern Germany around 1820.
Walnut wood veneered on softwood body with original sprout in bow shape.
Partially ebonized edges- slightly over-collared cornice.
Semi-glazed doors with 3 internal shelves.
Shellac hand polish.
Height: 198 cm
Width: 152 cm | Depth: 53 cm
Biedermeier Bookcase
Biedermeier cabinets were a type of cabinet that were popular in the German-speaking world in the early 19th century. They were part of the Biedermeier style, which prevailed between 1815 and 1848 and was known for its simple elegance and practical functionality.
The cabinets were made from high-quality woods such as cherry, walnut, and mahogany, and were characterized by clean lines, simple shapes, and subtle decoration. They were often decorated with brass fittings and inlaid with marquetry, and usually had glass doors or drawers.
Biedermeier bookcases were available in many sizes and were used for various purposes, from storing dishes and clothing to displaying collections and valuable objects.
Our Biedermeier bookcase comes from Southern Germany around 1820 and is made of walnut veneer on a softwood body with original curved muntins. Partially ebonized edges, slightly projecting cornice. Half-glazed doors with 3 interior shelves and shellac hand-polished.
They were an important part of Biedermeier furniture design and are still highly sought after by collectors and lovers of antique furniture today.
Biedermeier at RSA Wiesbaden
You can find a wide selection of Biedermeier furniture and decorative art pieces.
Regine Schmitz-Avila – your Biedermeier specialist for cabinets, tables, and chests.