Biedermeier bookcase 
Nr. 1997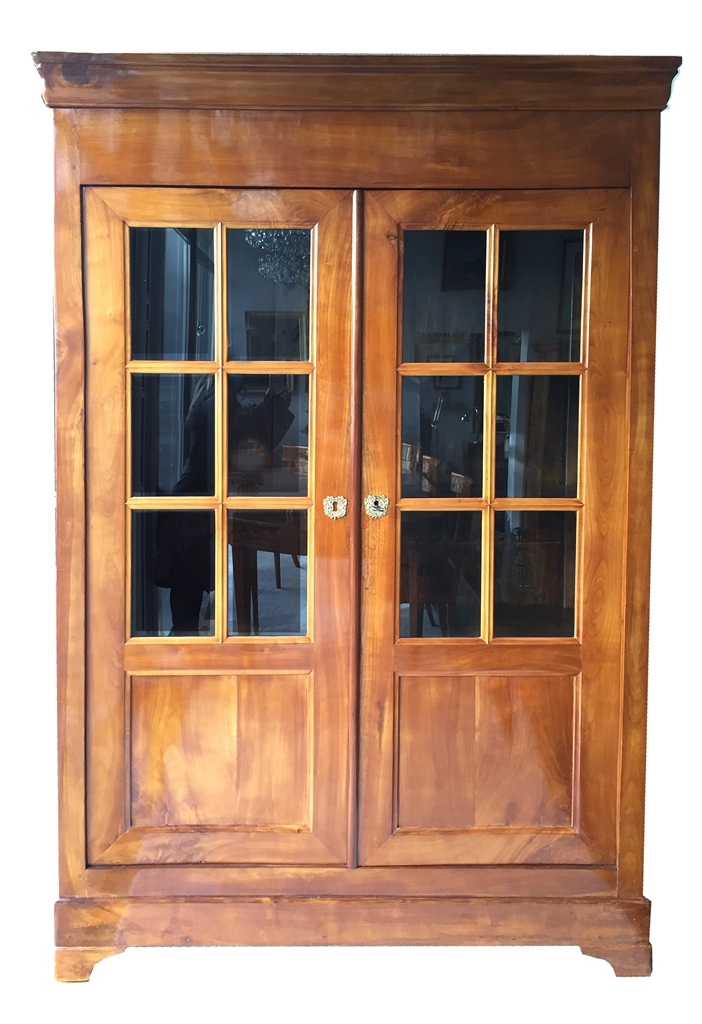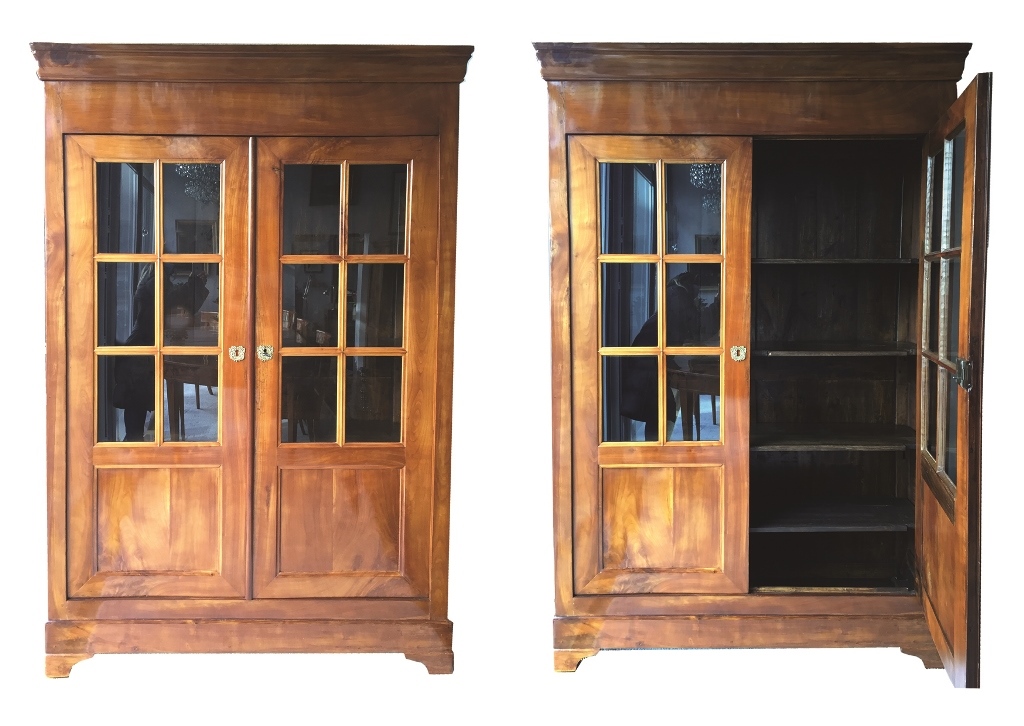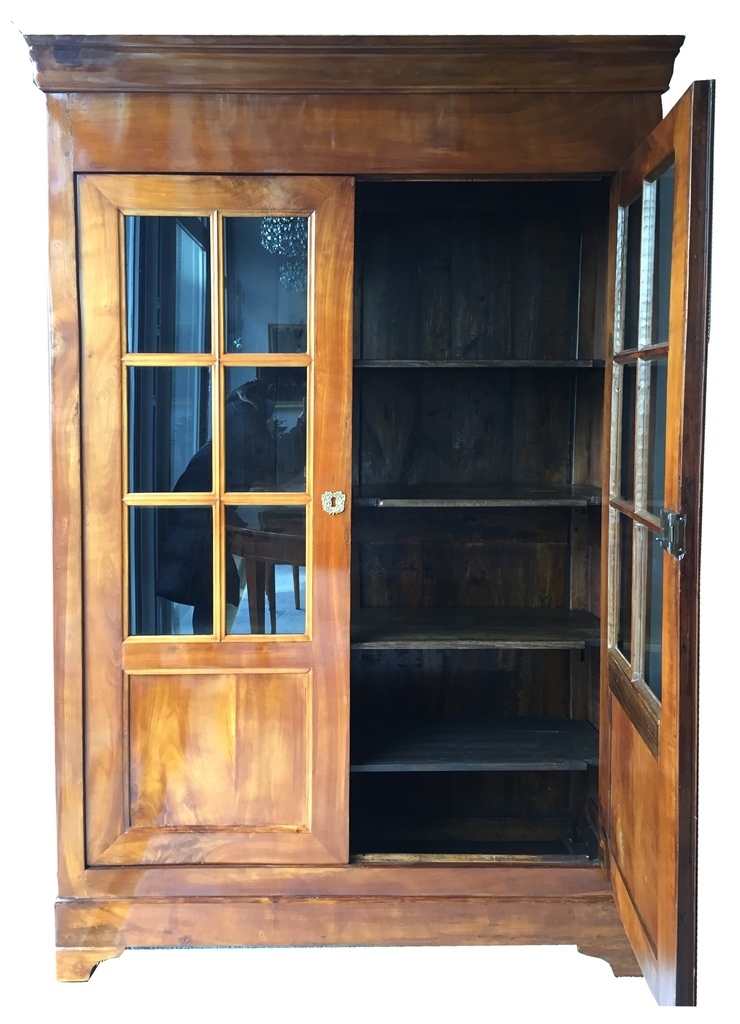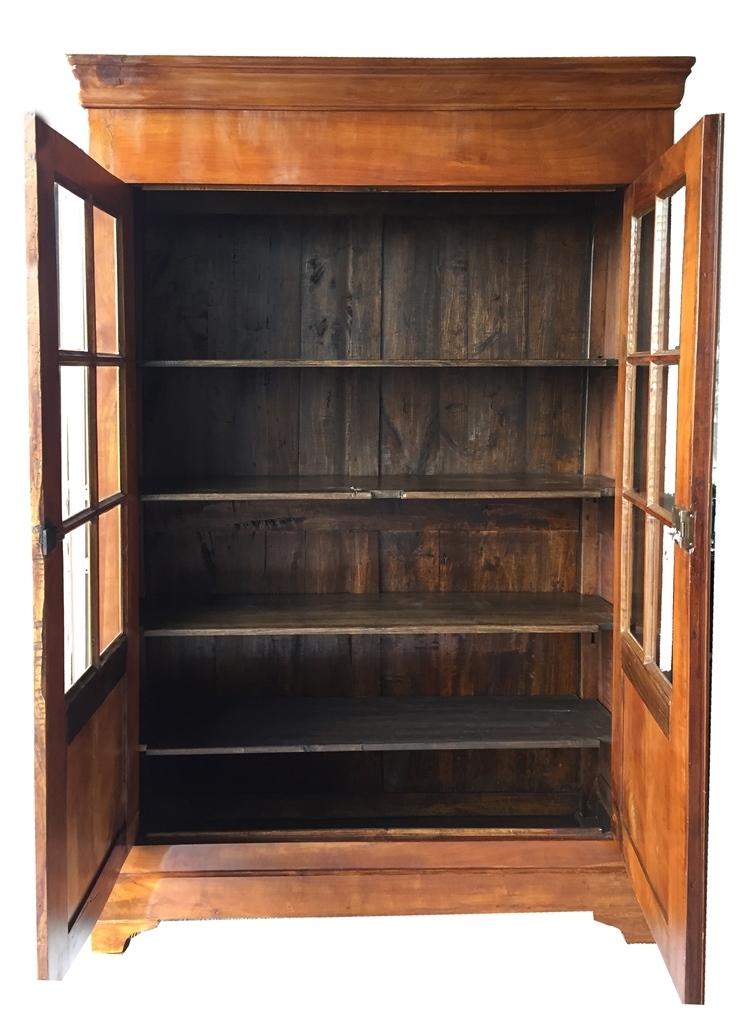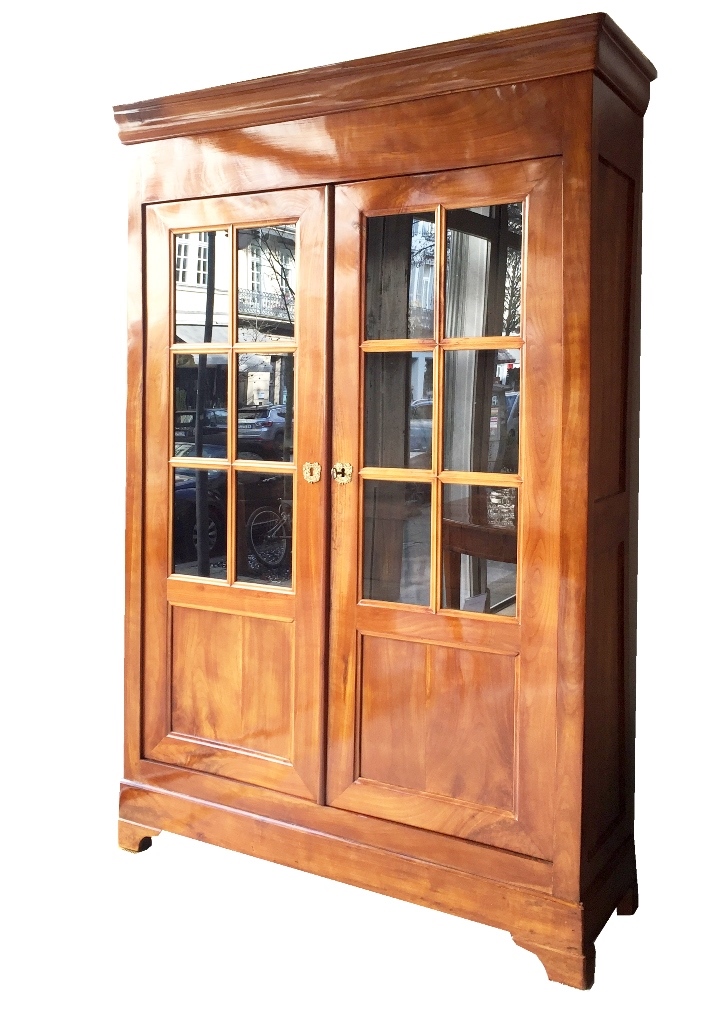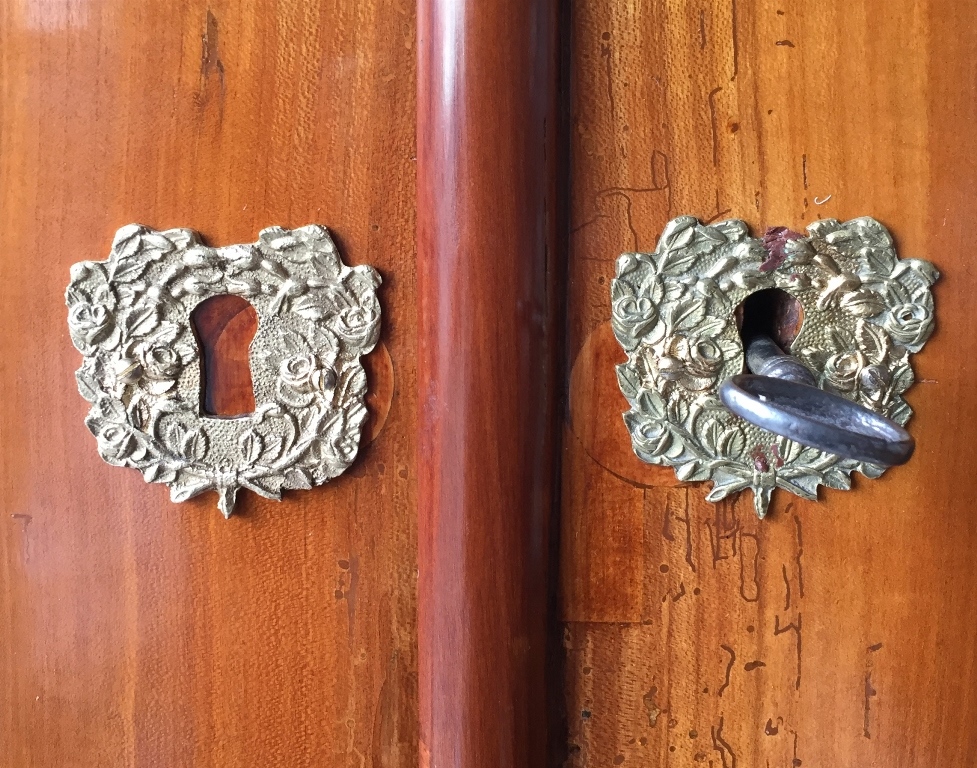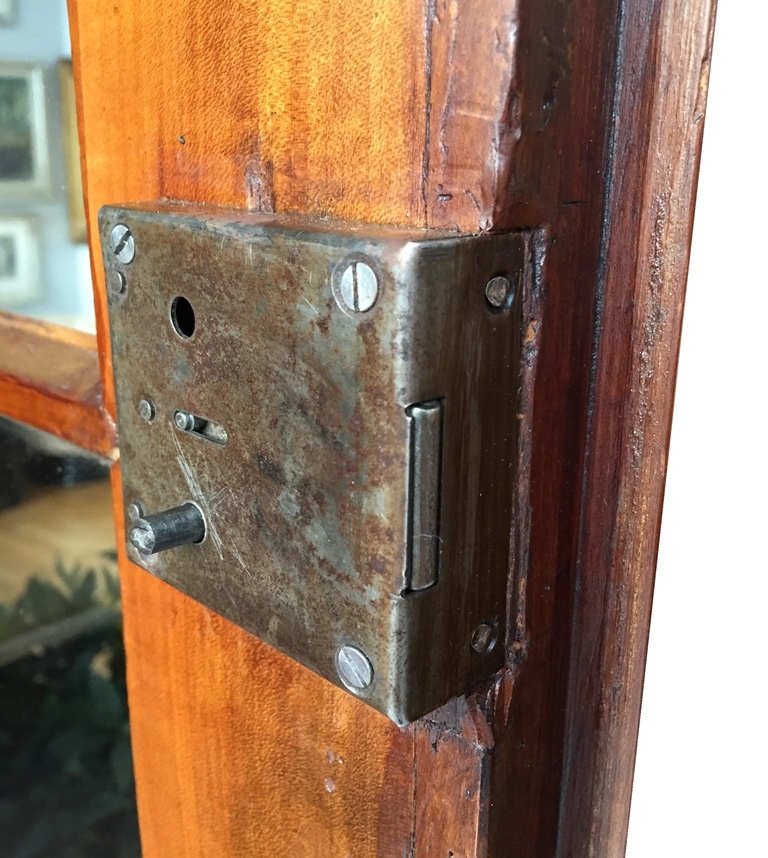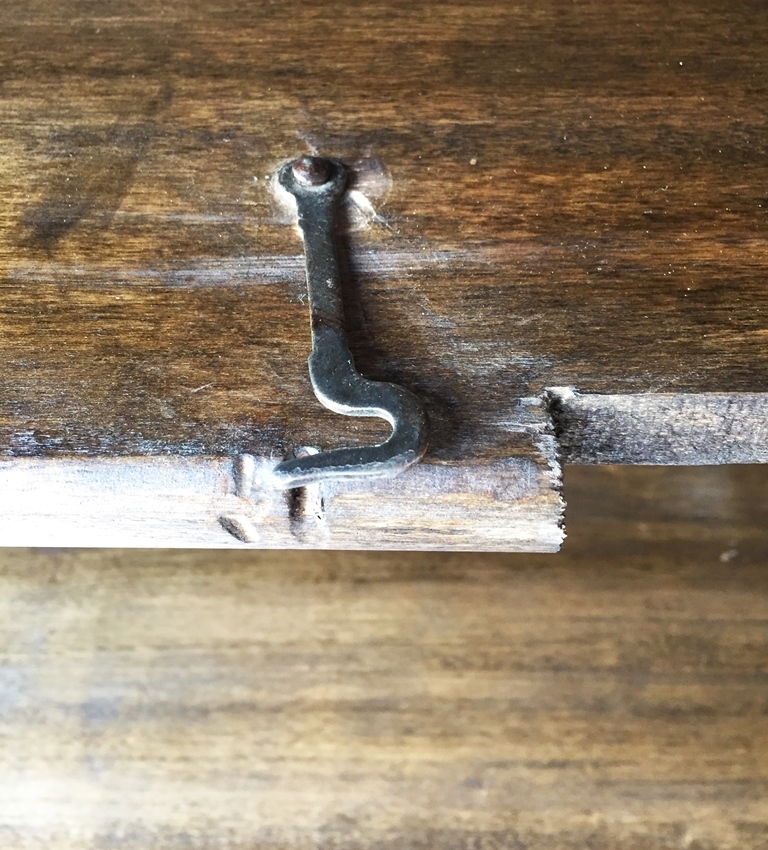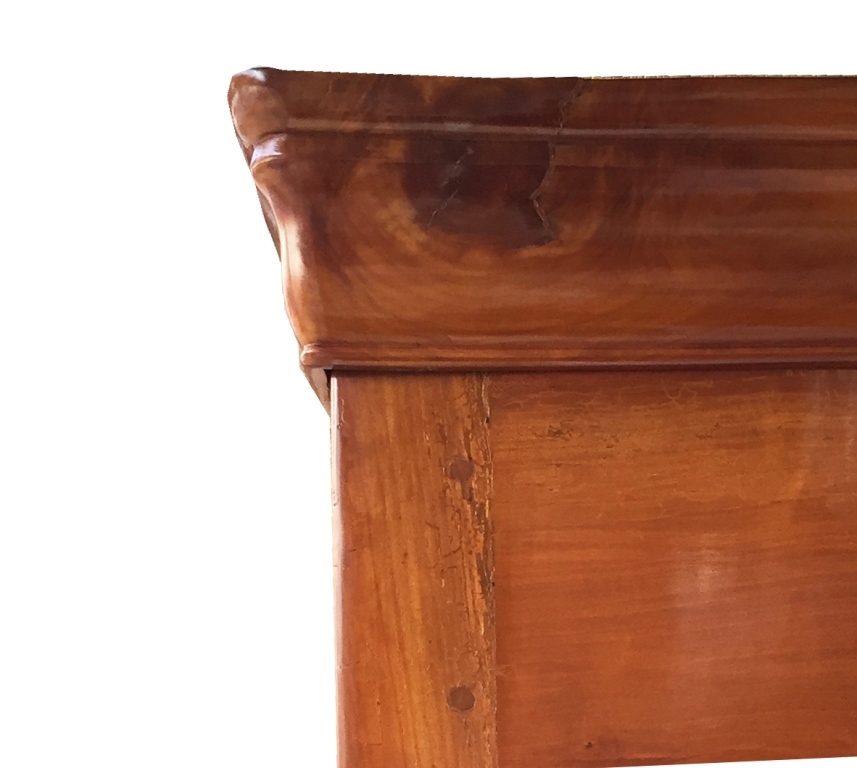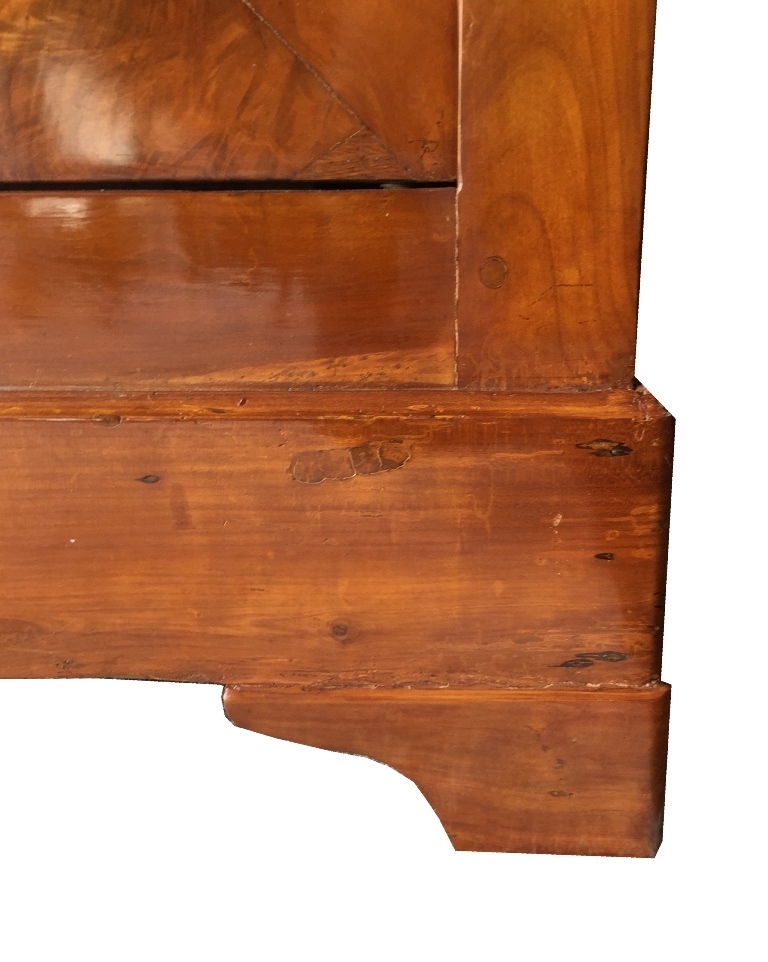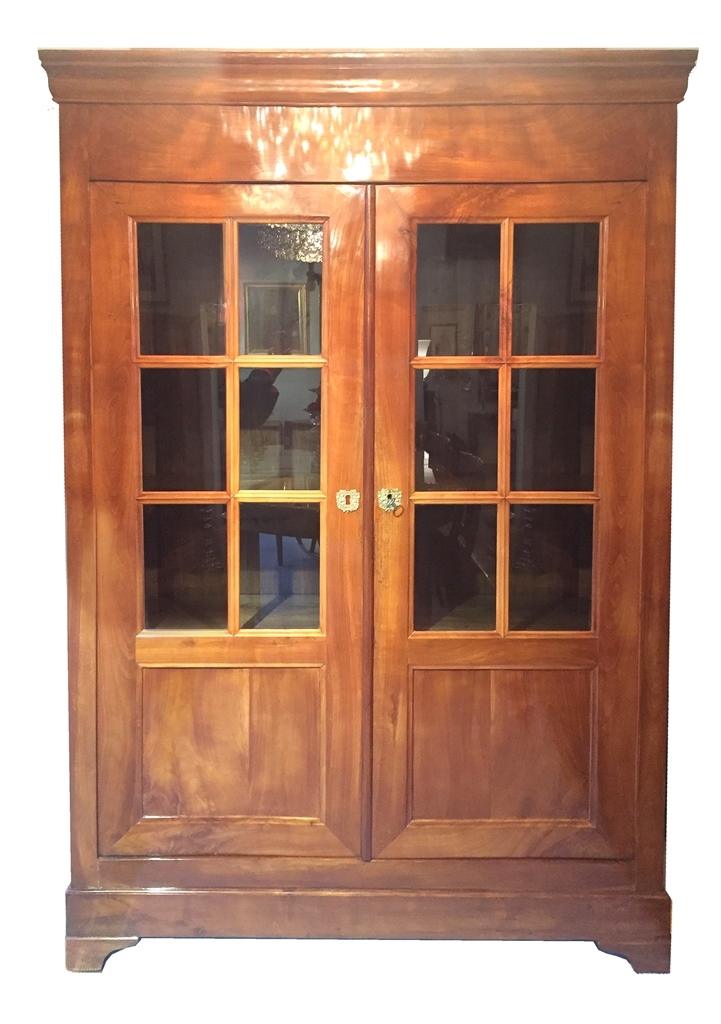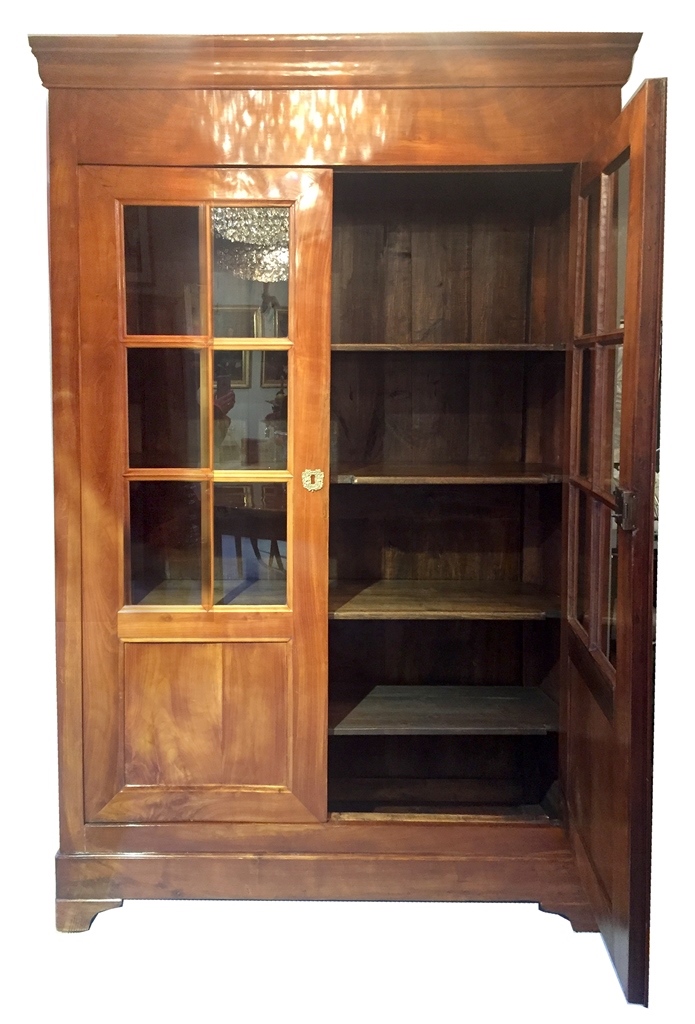 Biedermeier bookcase
German around 1830.
Solid and veneered cherry wood.
Two-door bookcase with ¾ sparring.
Cassette doors – the body resting on the original runners.
Very nice furniture which, thanks to its tectonic structure, goes well with a modern home.
Height: 207 cm | Width: 137 cm | Depth: 43 cm
Biedermeier bookcase
A Biedermeier bookcase is a piece of furniture that was typically produced during the Biedermeier era in 19th century Germany. The Biedermeier style is known for its simple elegance and restraint, which is also reflected in the furniture pieces.
A typical Biedermeier bookcase is made of solid wood, such as cherry or mahogany wood. It often has a simple rectangular shape and a glass door behind which the books are kept. Typically, the cabinets are adorned with simple moldings or ornaments.
The bookcase was a popular furniture item in the homes of the educated, wealthy middle class and was often placed in libraries or living rooms. Today, it is a coveted collector's item and is often offered in antique shops or auctions.
This bookcase is made of solid cherry wood and veneered. It has two doors with ¾ glazing. The doors are panelled and the corpus rests on original sled feet.
It is a very beautiful piece of furniture that fits well with a modern interior design due to its tectonic structure.
Biedermeier at RSA Wiesbaden
You can find a wide selection of Biedermeier furniture and decorative art pieces.
Regine Schmitz-Avila – your Biedermeier specialist for cabinets, tables, and chests.