Tabernacle Secretary
Nr. 1352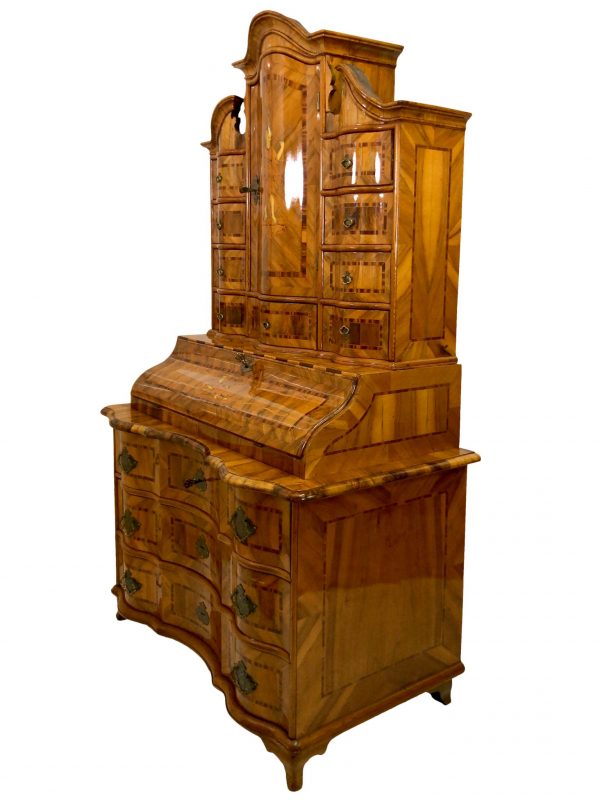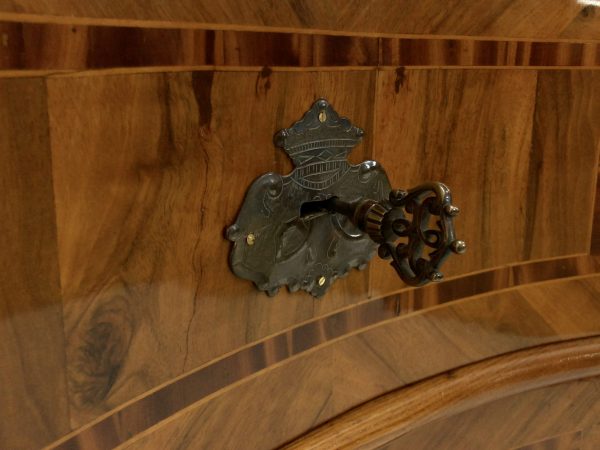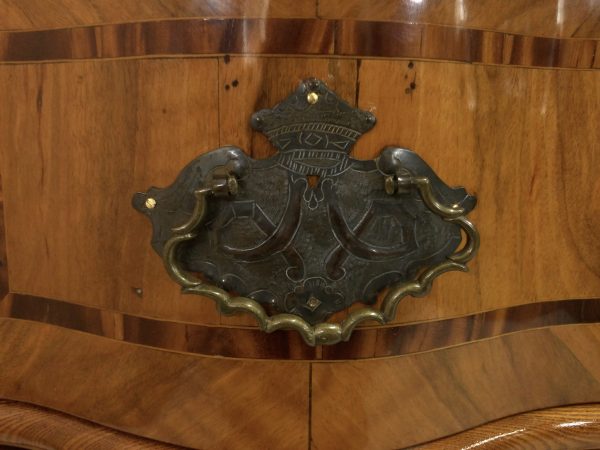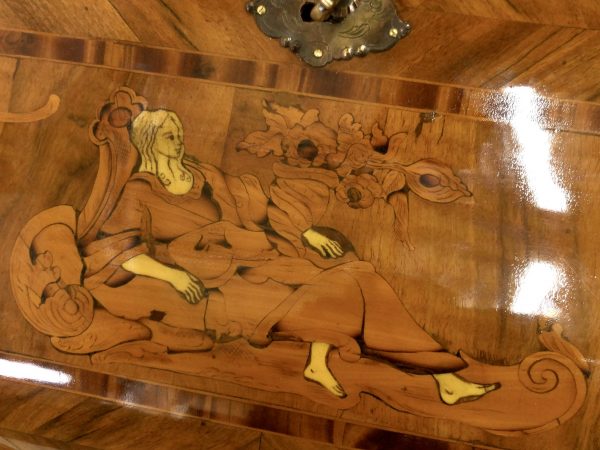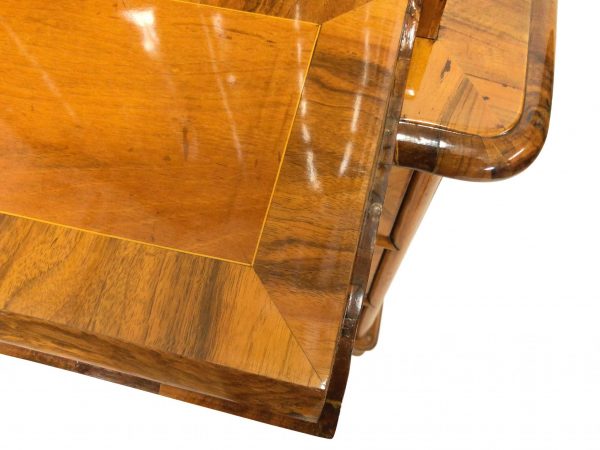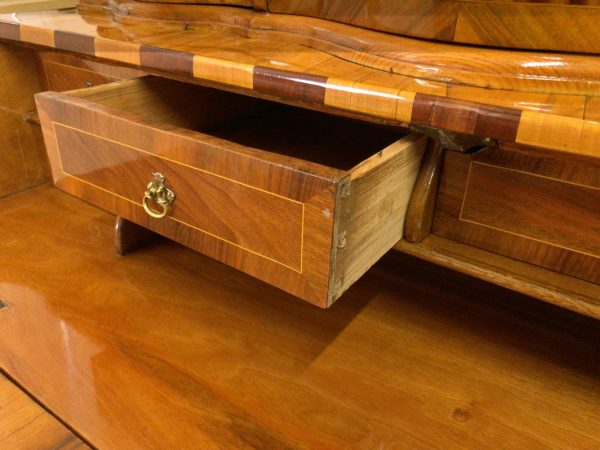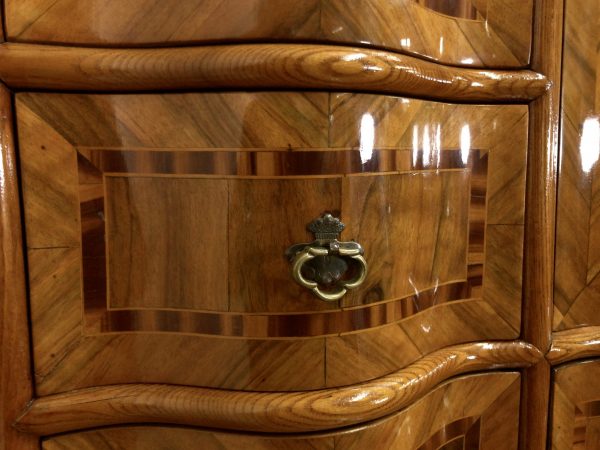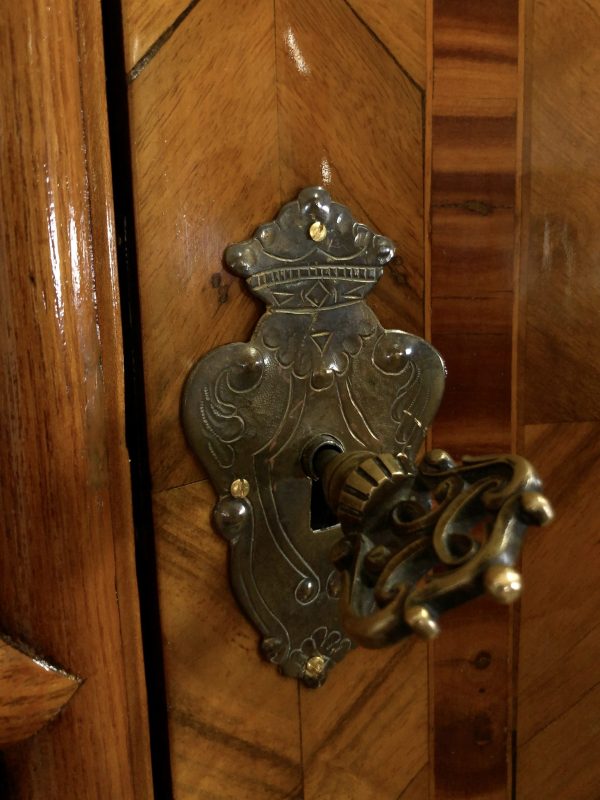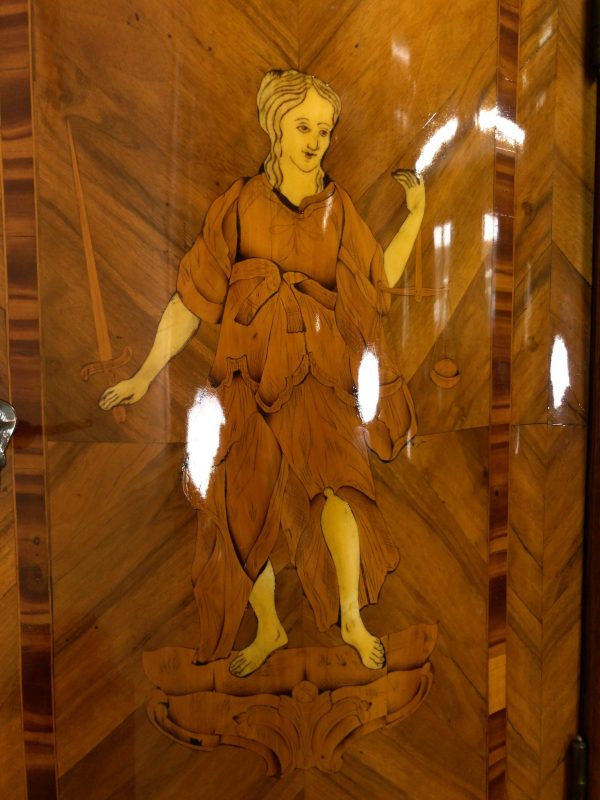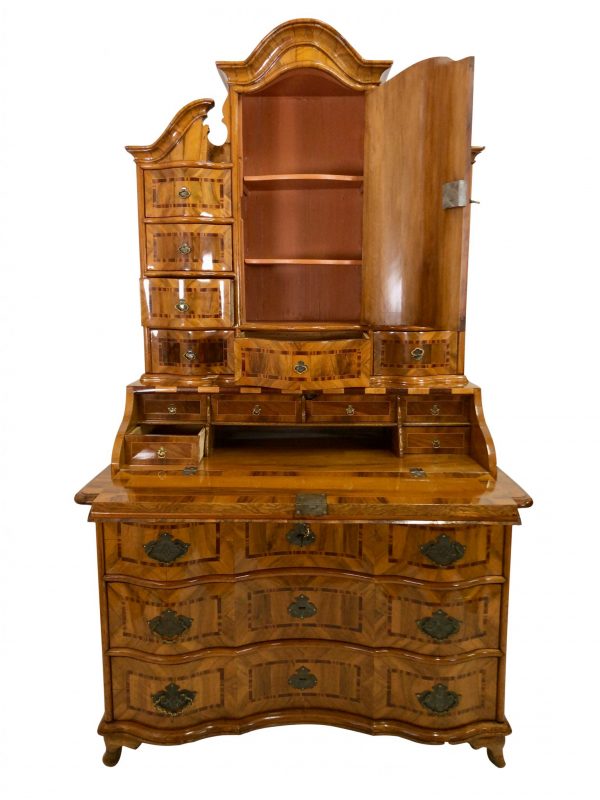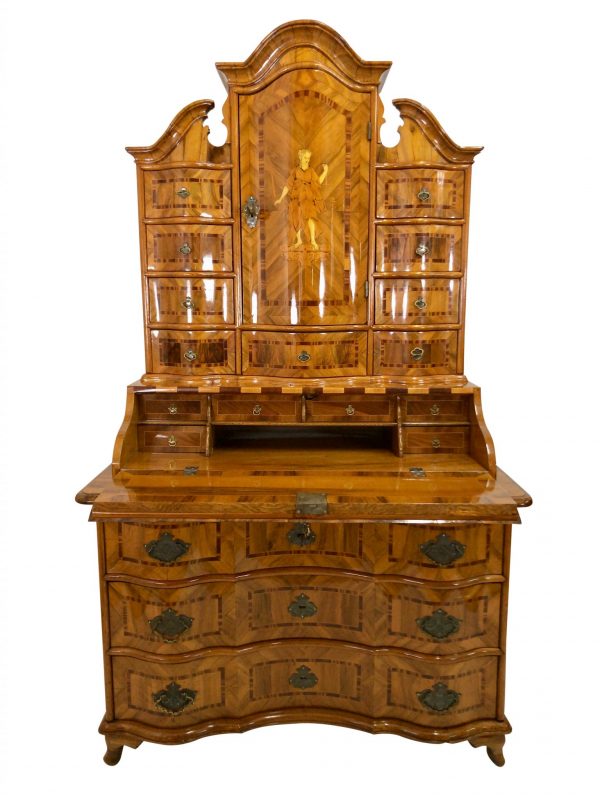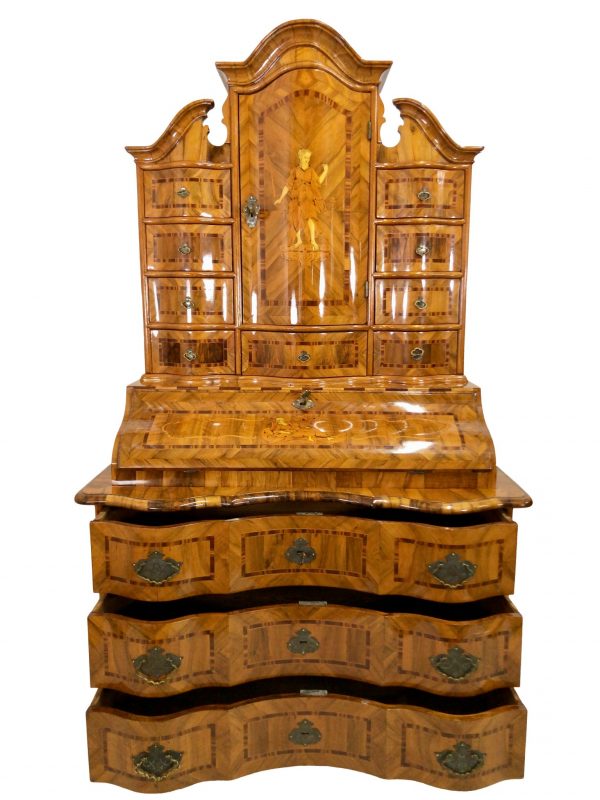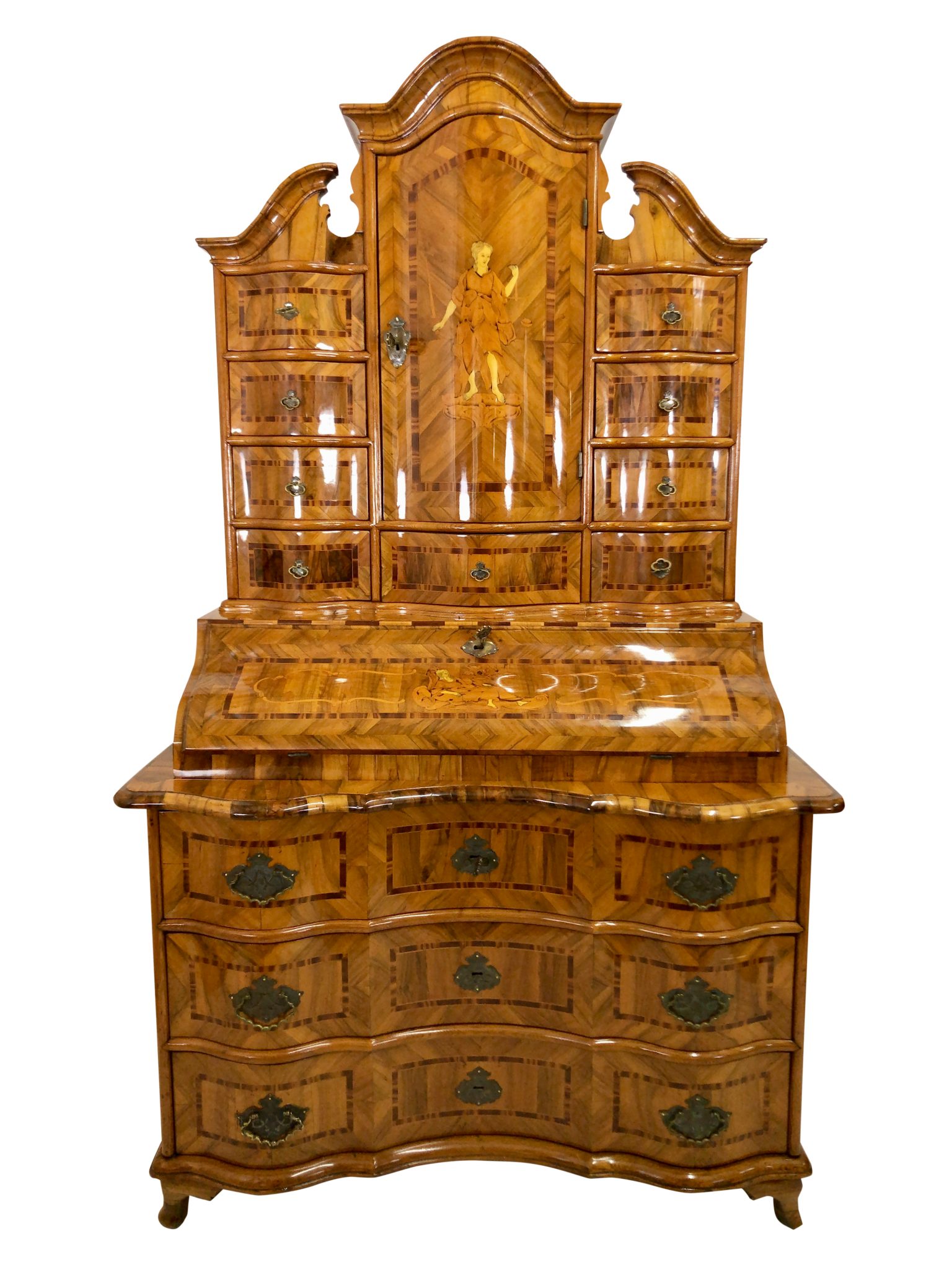 MUSEAL TABERNAKEL SECRETARY
Southern Germany around 1760
Walnut veneered on softwood carcass with rich ivory inlays as well as delicate banding in plumwood.
On the concave curved tabernacle door, a large ivory figurine of "Justitia" with sword and scale.
Female allegory in ivory, lying on the curved writing-lid, and small drawers in the behind-lying writing area.
Three-legged chest of drawers. Original fittings. Original locks.
Height: 86,61 Inches
Width: 50,39 Inches
Depth: 27,56 Inches