Masterful model chest of drawers
Nr. 2060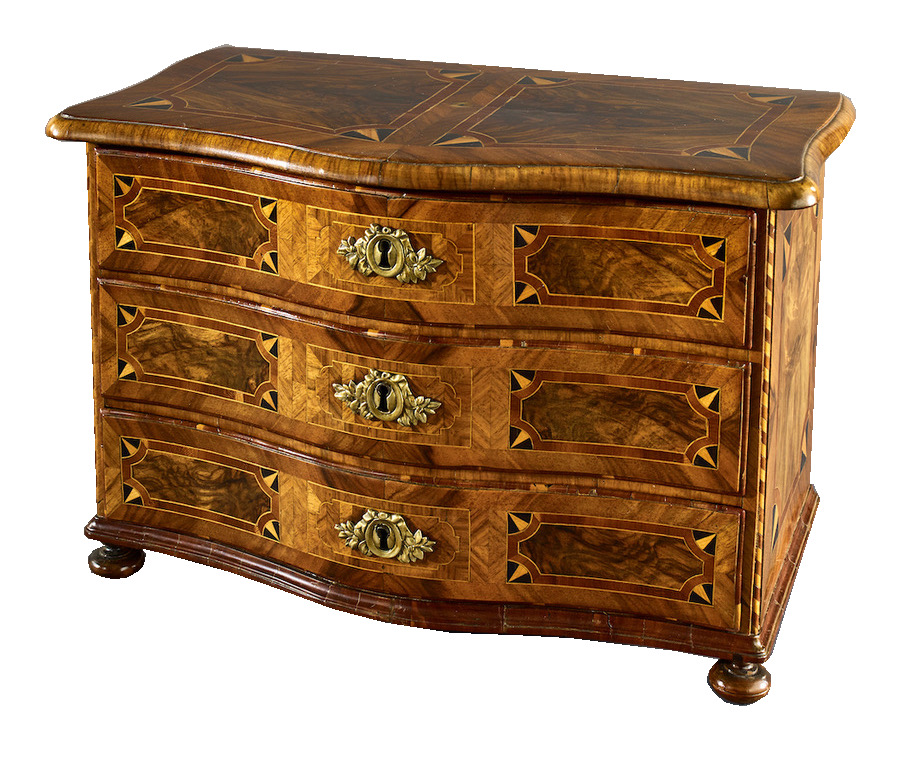 Masterful model chest of drawers
Southwest Germany, around 1765.
Three-bay corpus with central latch and beautiful patina.
Walnut and walnut root veneered corpus resting on small pressed ball feet on oak corpus. Finely inlaid fillet bands in plum wood framed by maple thread inlays and decorated sides and pilasters. Top plate also inlaid in fields.
Masterly work with original fittings and lock – central locking.
Height: 32 cm | Width: 48 cm | Depth: 27 cm