Bracket-Clock Stoddart, London
Nr. 056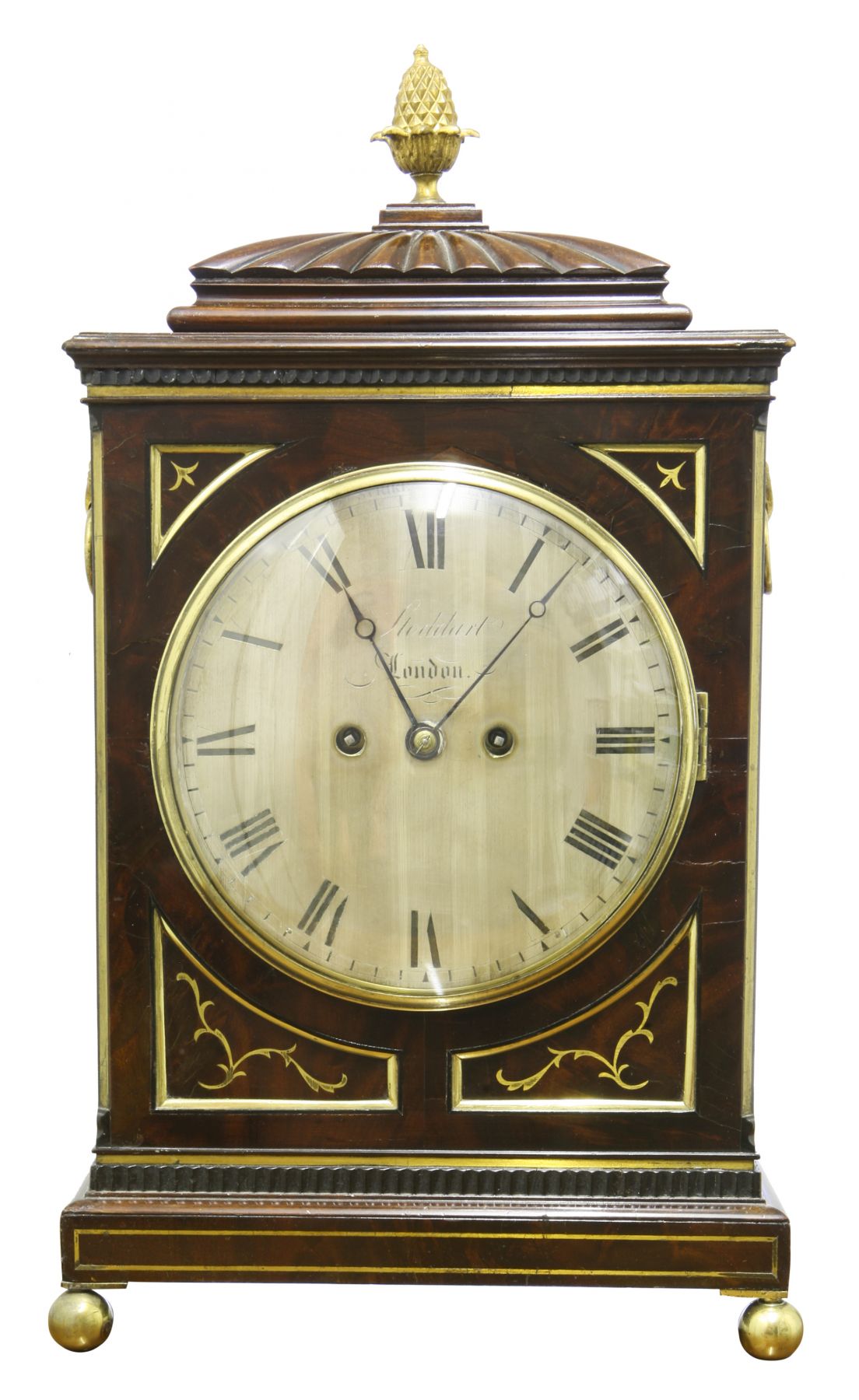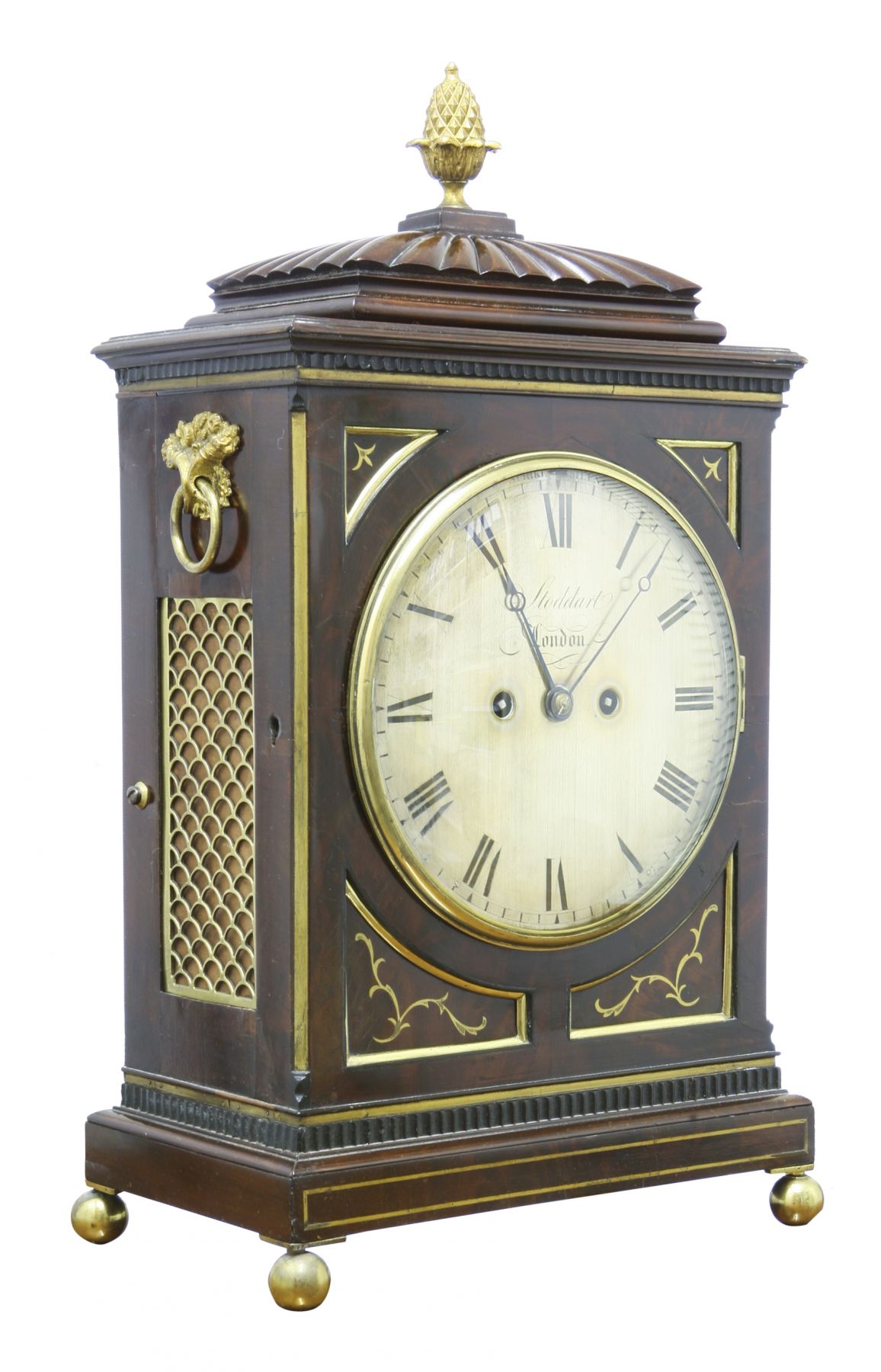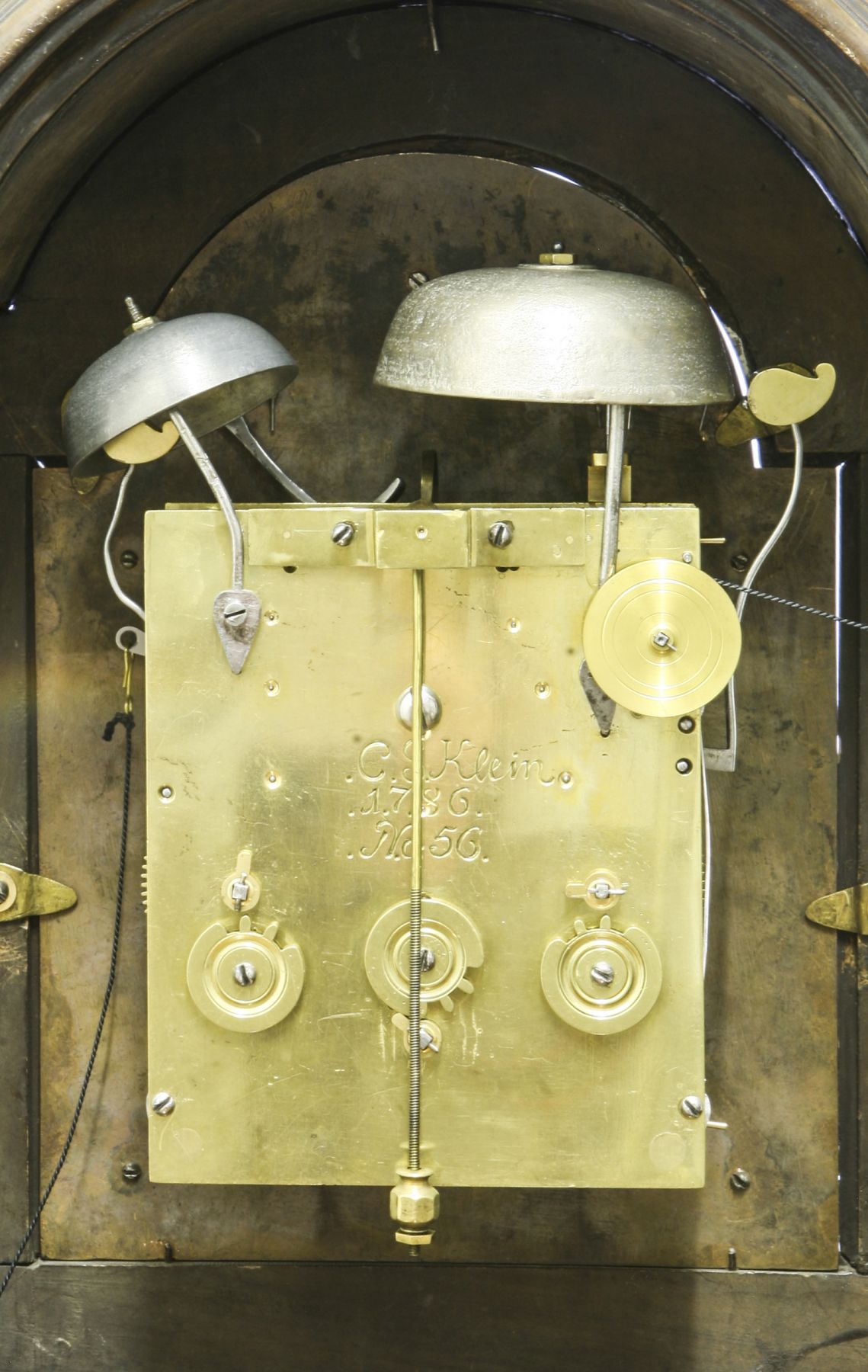 BRACKET CLOCK
EPOCHE REGENCY – ENGLAND UM 1820.
signed on the dial: Stoddart London (watch dealer)
signed on the movement: James Scrymgeour Glasgow (watchmaker)
Mahogany-veneered oak housing with the roof attachment, which is typical for the epoch and is based on Asian models.
The decorative design of the body is effectively accomplished through the use of gilded brass parts such as strips, floral corner decorations, a large pine cone, four ball feet – each made of cast bronze.
A glazed door on the back allows a glimpse of the signed movement.
Round, silvered dial with Roman numerals, iron Breguet hands. Above the "XII" shift lever for "strike/silent".
Movement with anchor escapement, driven by chain and fusee. Half-hour strike by rack striking mechanism on the bell. Spring-suspended lens pendulum, can be fixed by means of an adjusting screw on the side. Running time one week.
Height: 52 cm
Width: 29.5 cm | Depth: 18cm
Literature: Trouble / Vogel, The Old Clock, page 142, fig. 228.
Baillie, Clockmakers, Vol 1, page 287 (clockmaker), page 303 (clock dealer)