Baroque box with inlays
Nr. 2057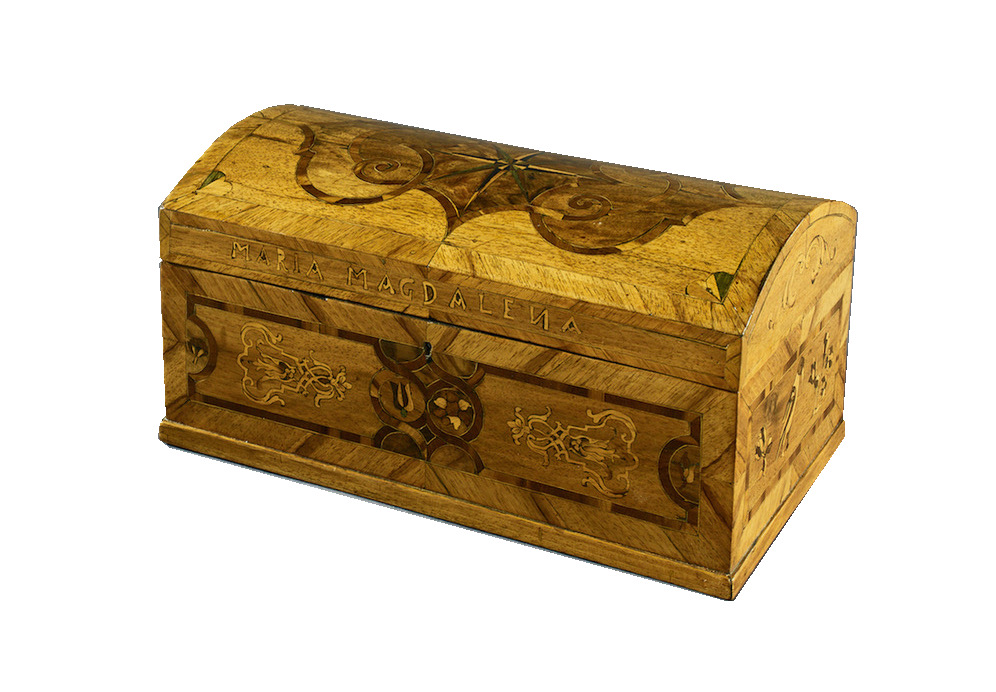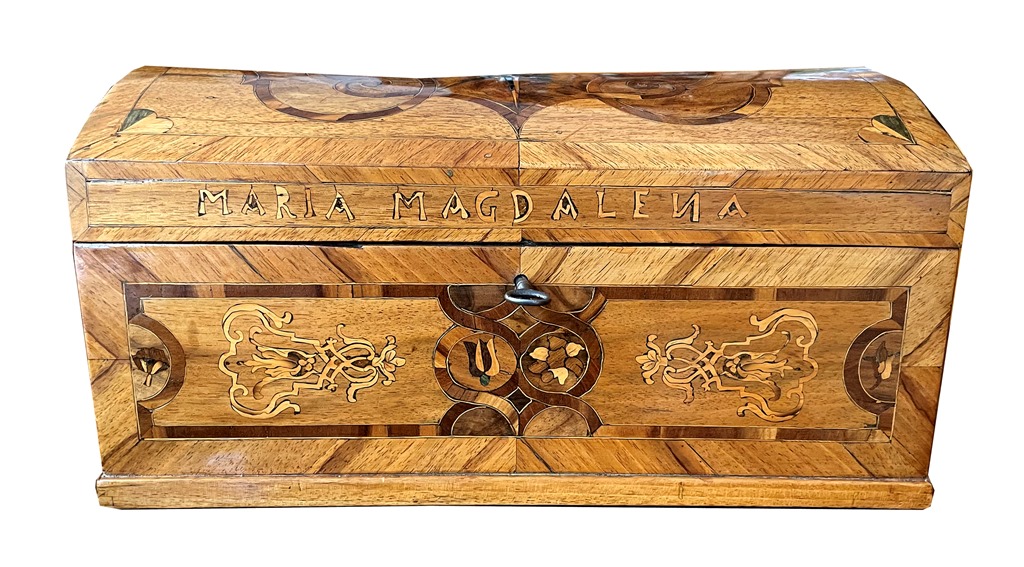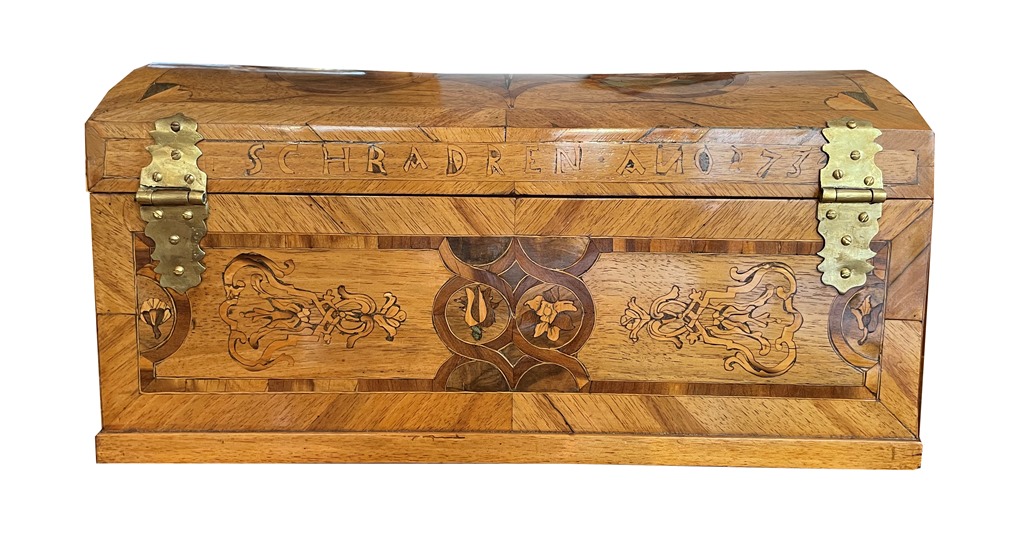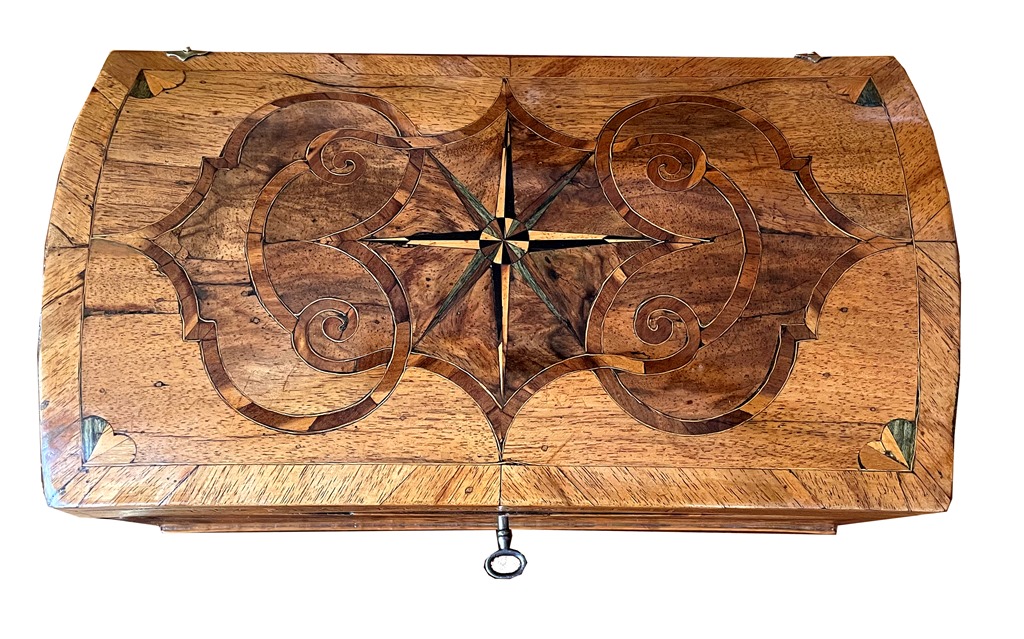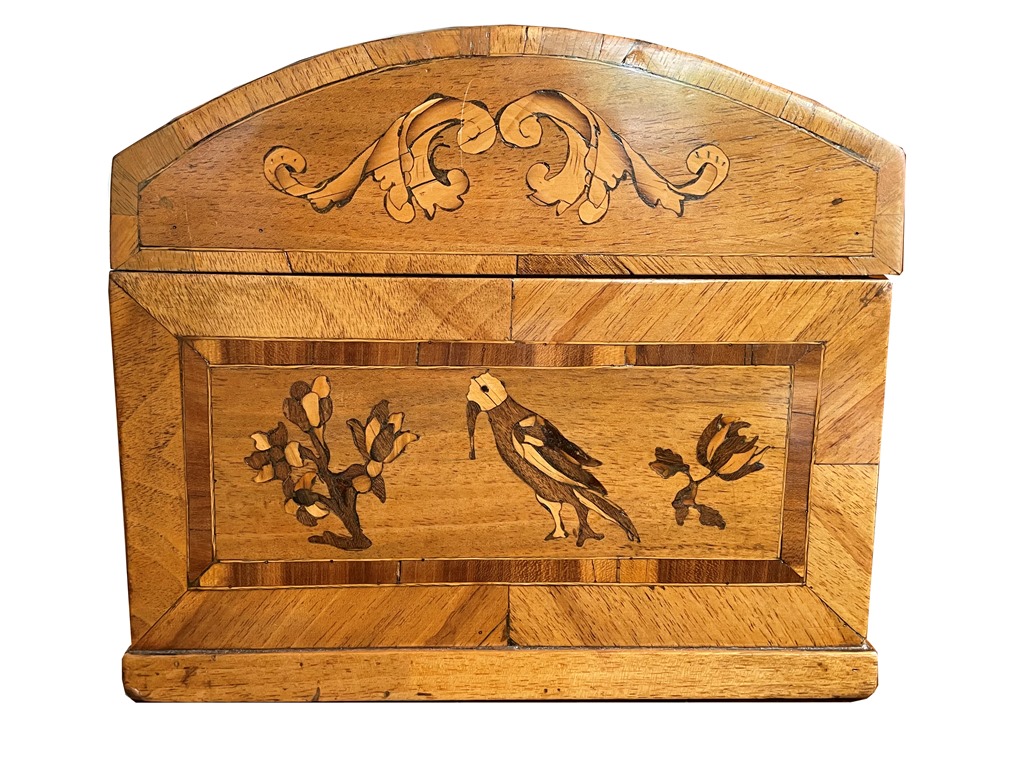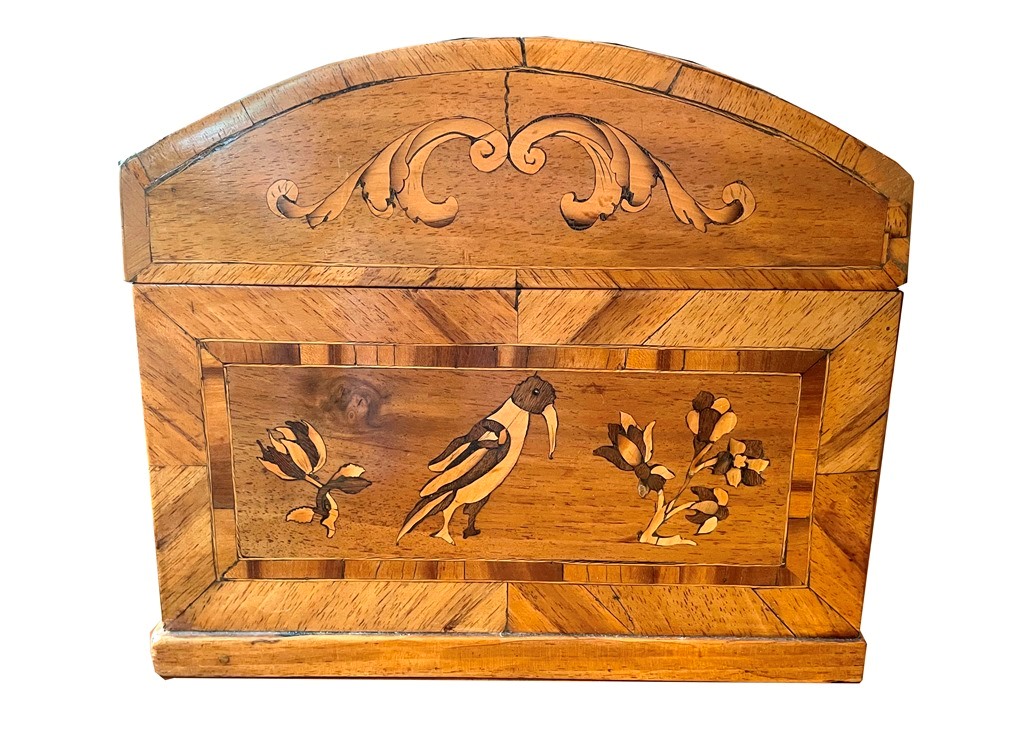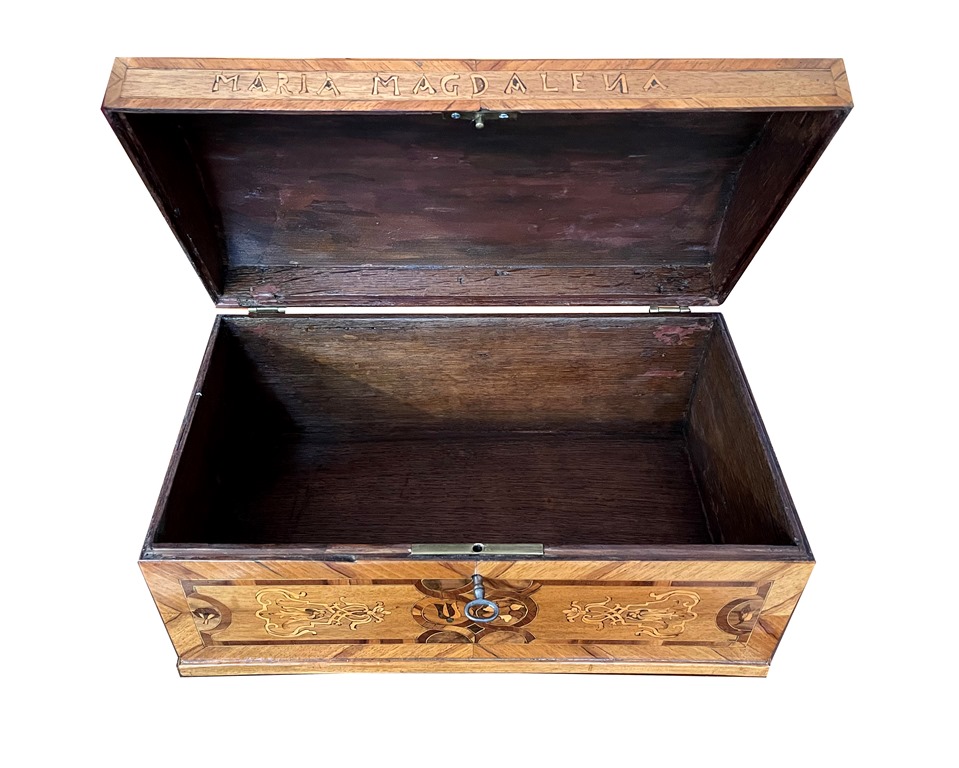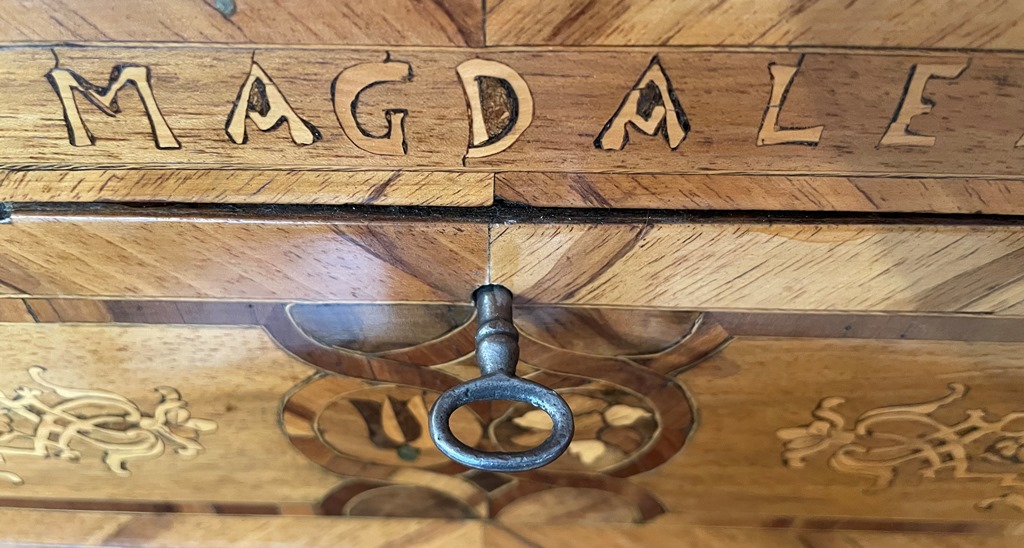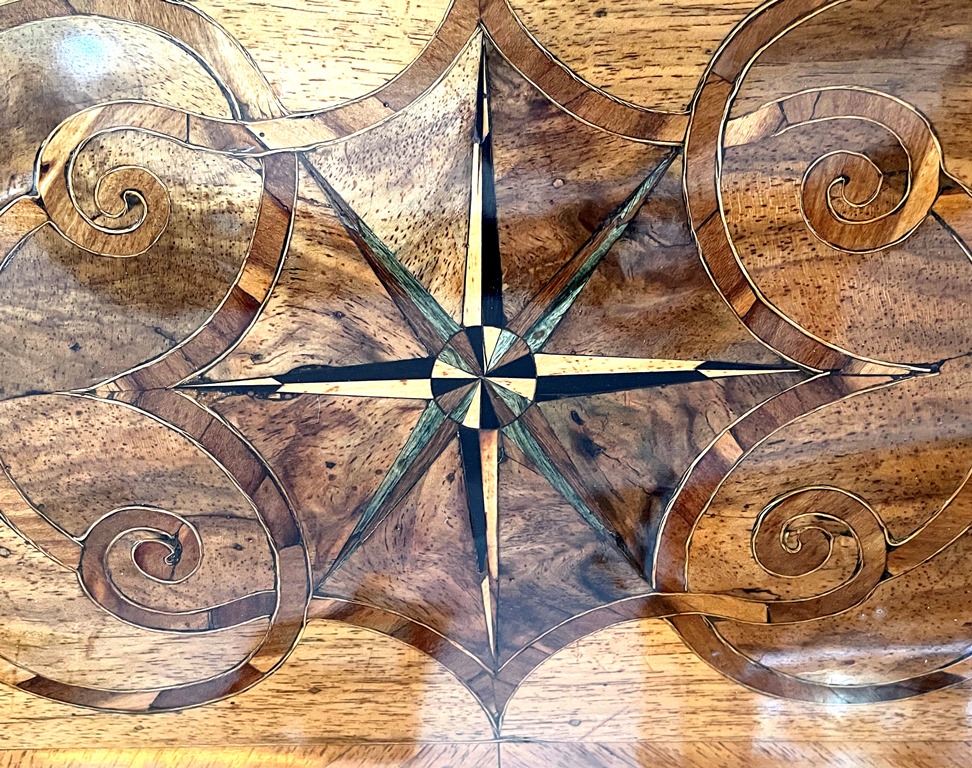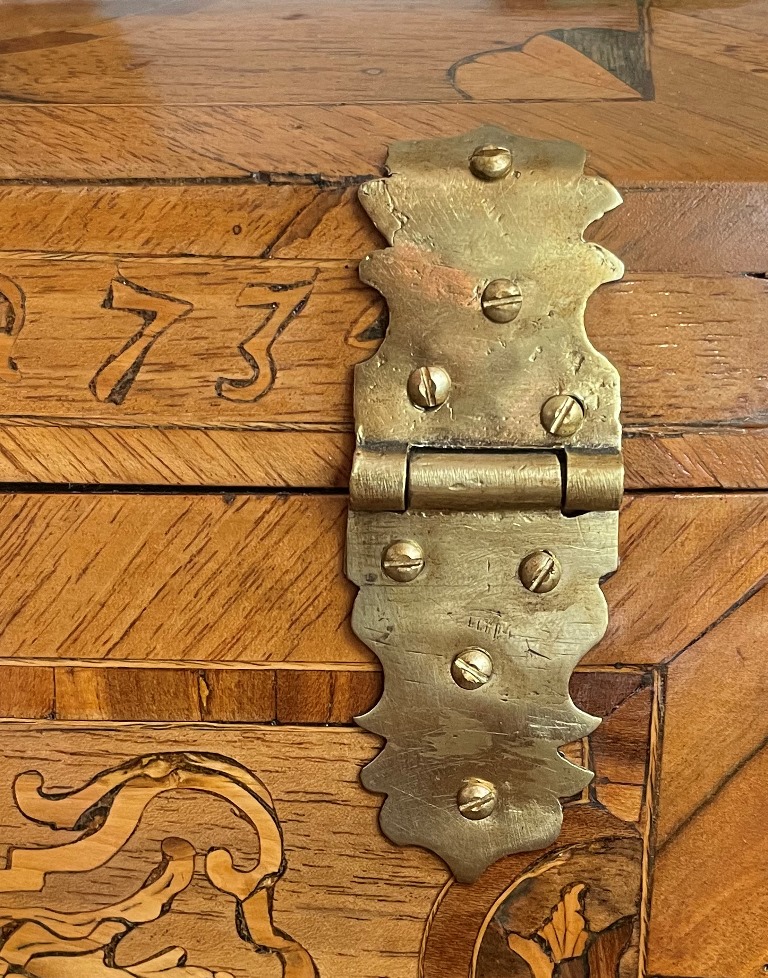 South Germany around 1730.

Inscribed: "Maria Magdalena".

Walnut and walnut root veneered on softwood corpus with delicate rocaille and arabesques.
Inlaid in maple; partially engraved and fire shaded as well as strapwork in plum wood. Finely inlaid star and bird inlays.
Rectangular body with domed lid.
Front and back with inlaid inscription:" Maria Magdalena Schraden anno 173″.

Height: 18 cm | Width: 34 cm | Depth: 20 cm