Vestibule cabinet, Vienna around 1910
Nr. 1148 | 1.650 Euro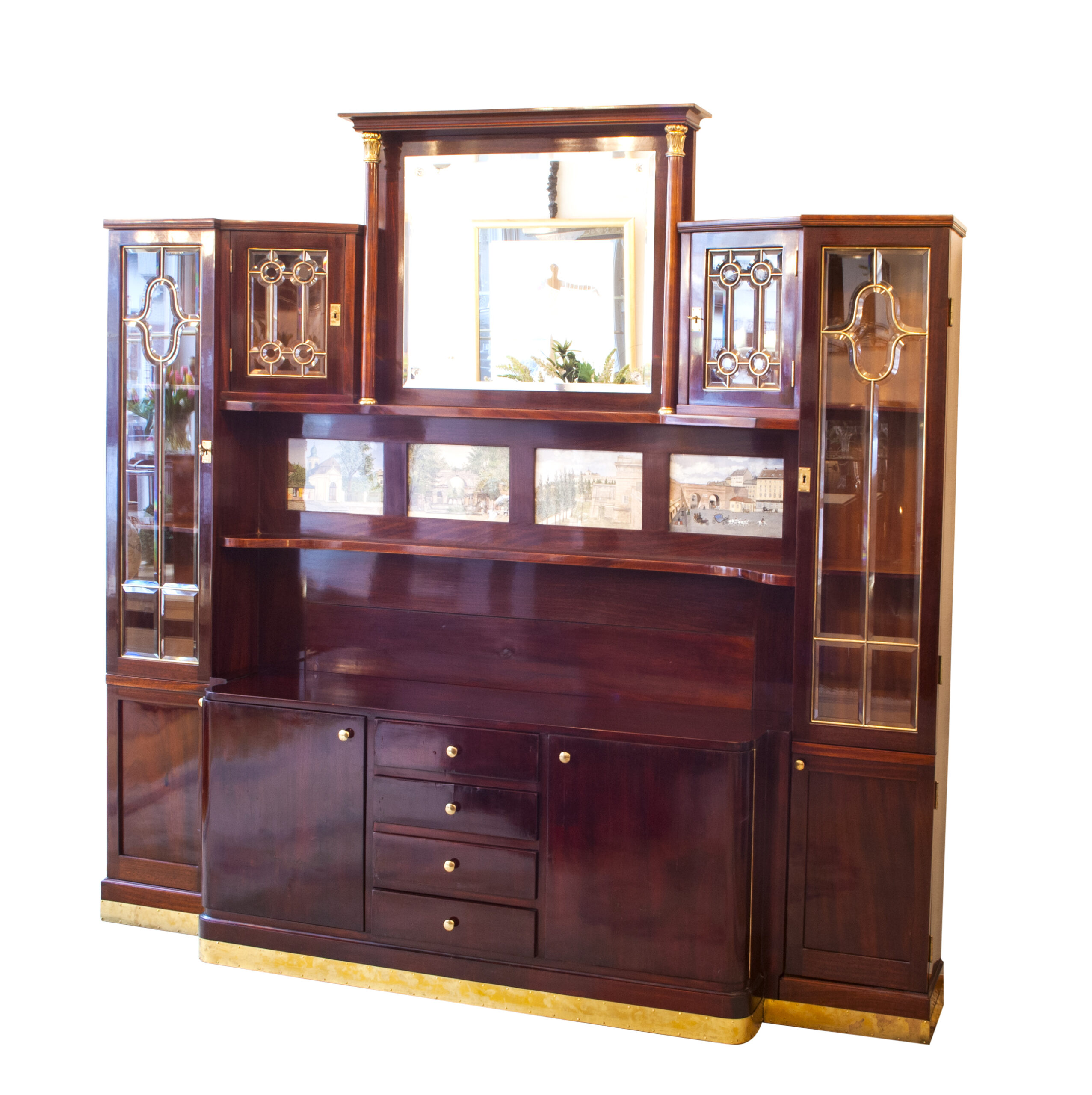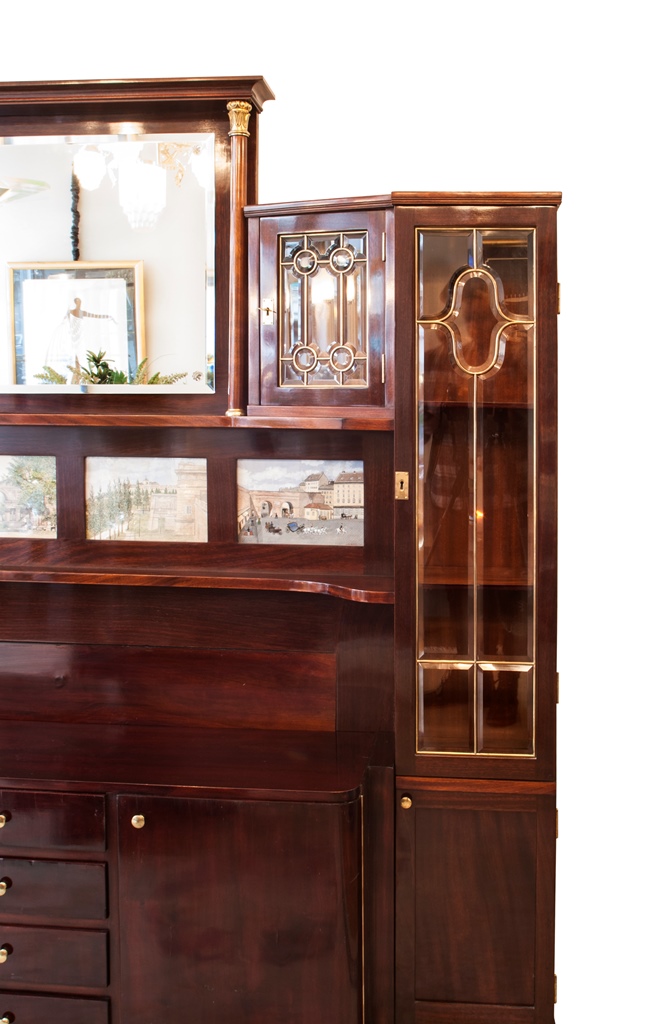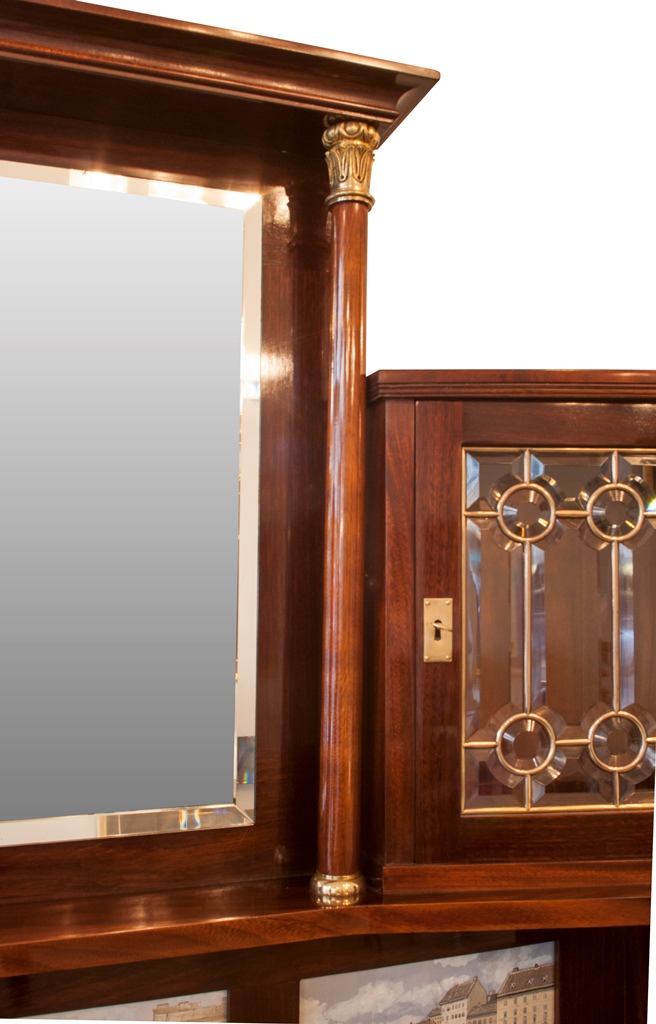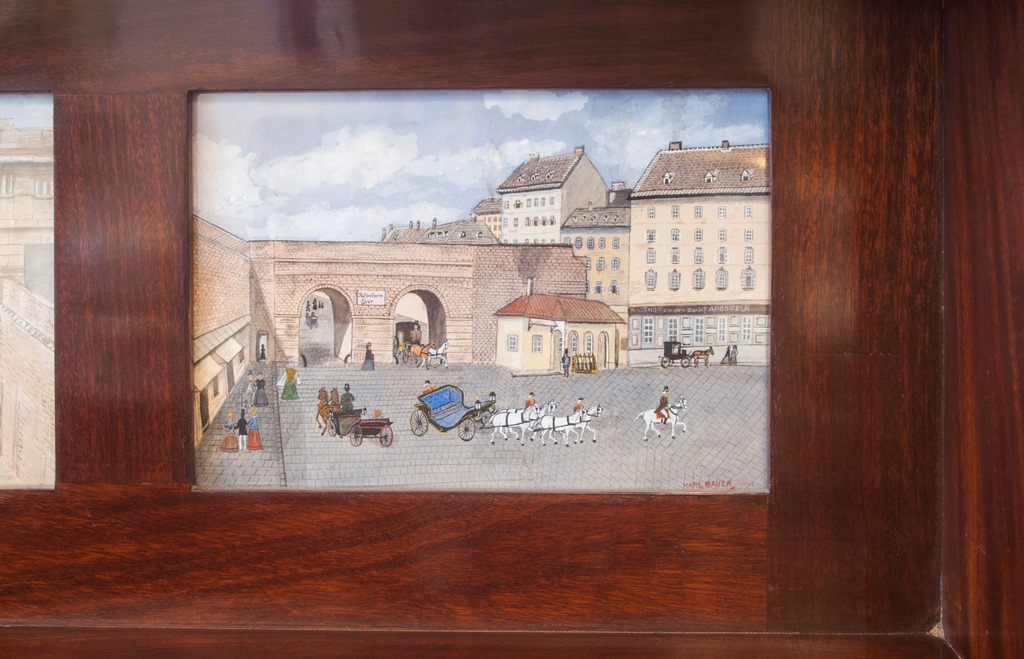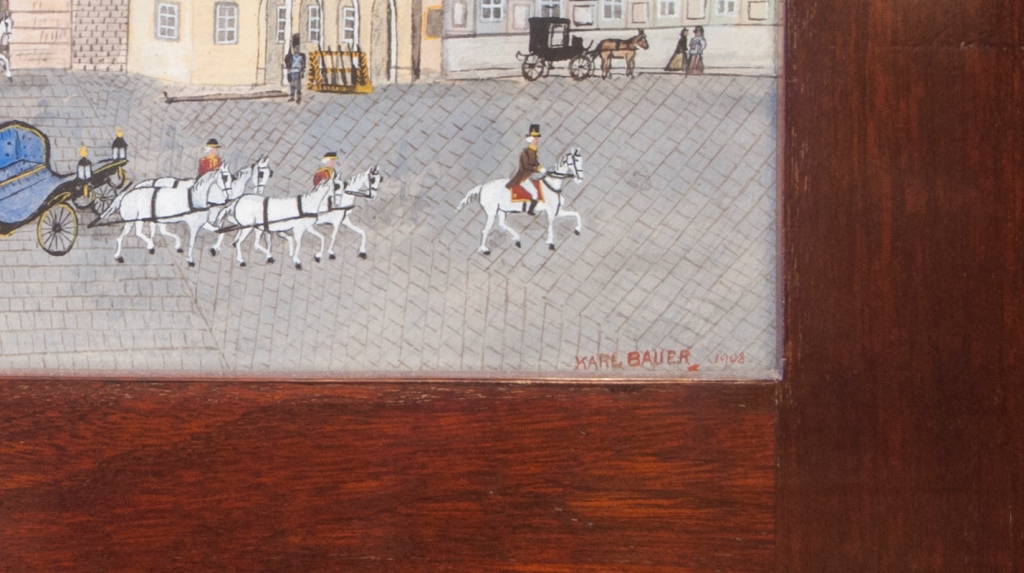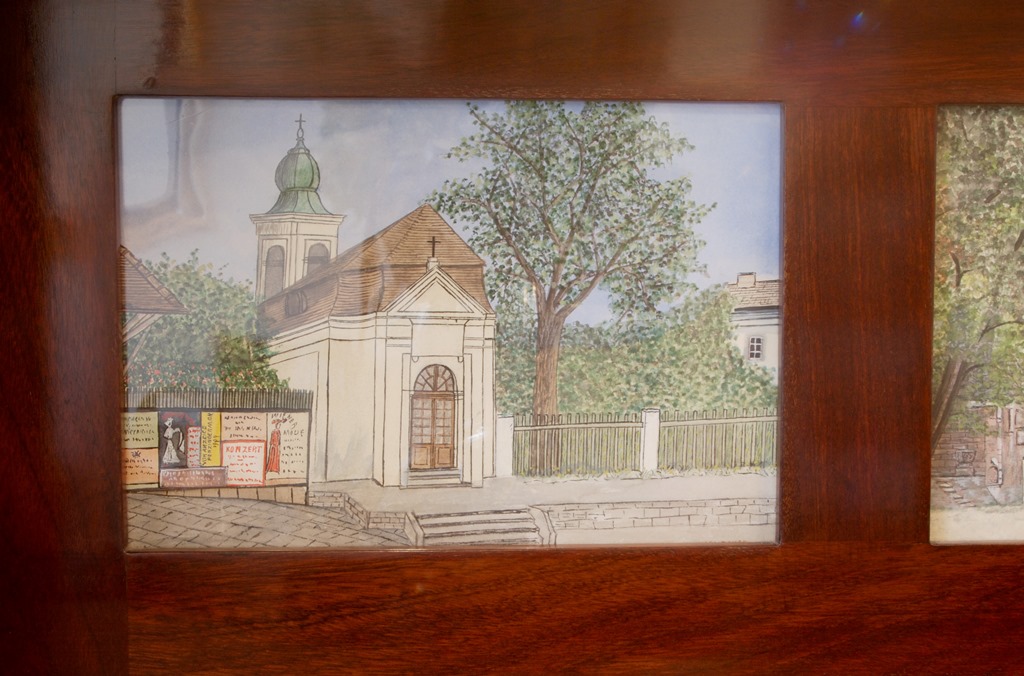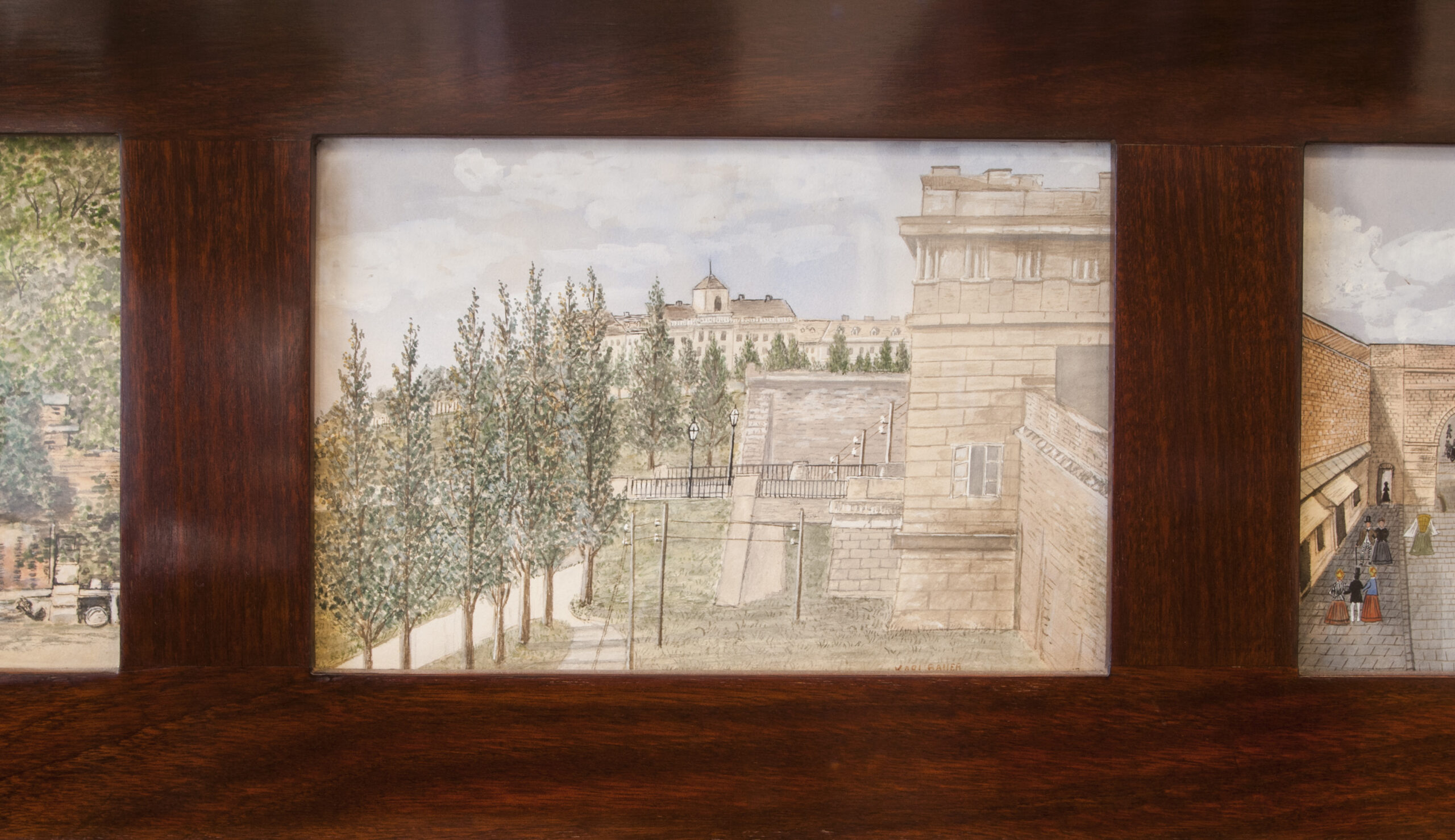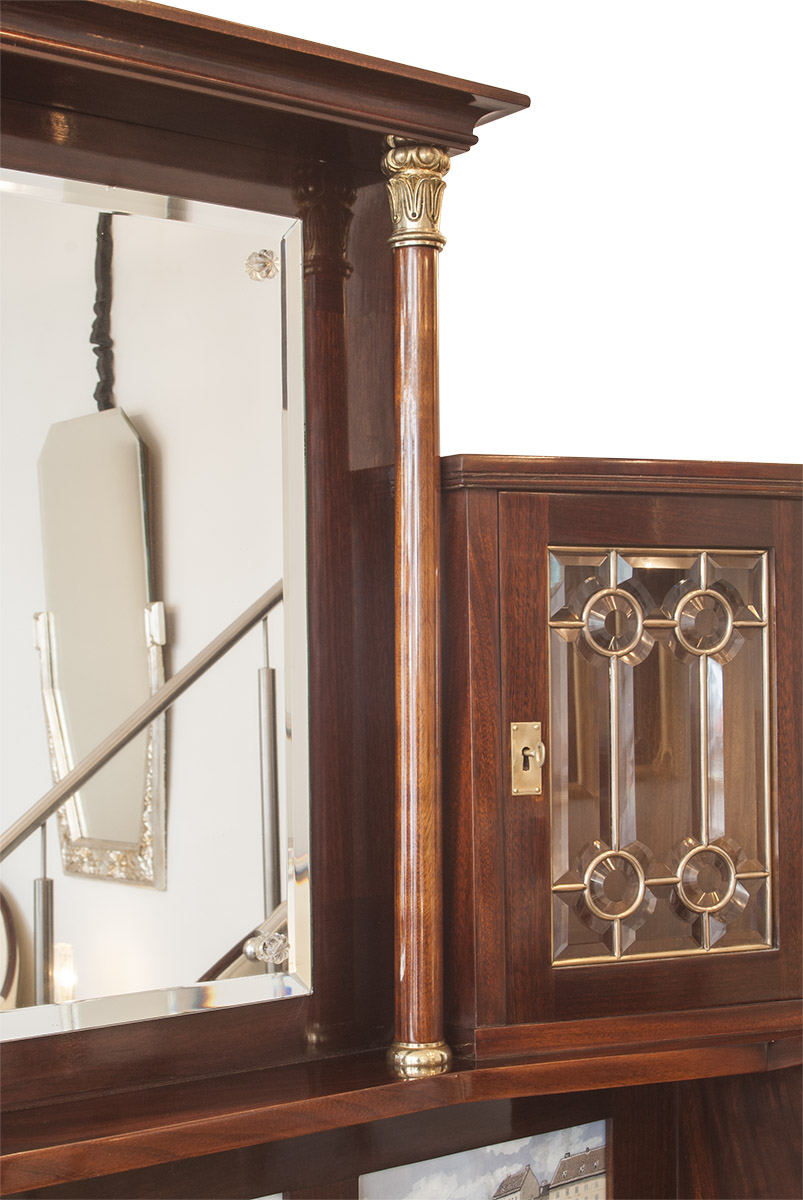 Vestibule cabinet, Vienna around 1910.
Facetted glazed doors flank a mirror. In the lower section 4 drawers with 4 doors.
Four framed watercolors with Austrian veduta by the painter "Karl Bauer" signed and dated 1908.
Mahogany with original brass fittings, brass locks, finest bronzes, original glazing.
Height: 187 cm
(73,62 Inches)
Breite: 190 (74,80 Inches) Tiefe: 38 cm (14,96 Inches)
Price: 1.650,– €
(Differential taxation according to §25a UStG)
Vestibule cabinet from Vienna
A vestibule cabinet from Vienna around 1910 is a piece of furniture that was made during the Art Nouveau period or the Vienna Secession. It is a cabinet that was typically placed in the entrance hall of a house to store clothing, hats, or shoes.
The Vienna Secession was a famous group of artists and craftsmen who worked in Vienna in the late 19th and early 20th centuries. They were known for their high-quality and innovative furniture pieces, which were often made from fine materials such as mahogany, ebony, or walnut wood.
Vestibule cabinets from this time were often decorated with floral or geometric patterns and adorned with fine carvings and inlaid work. The cabinet doors could typically be locked with a key to secure the items stored inside.
Art Nouveau at RSA Wiesbaden
You will find more Art Nouveau artworks as well as many Art Deco furniture and art objects in my store in Wiesbaden. Regine Schmitz-Avila – your specialist for Art Nouveau and Art Deco.