Side table with shelf by Emile Gallé
Nr. 2160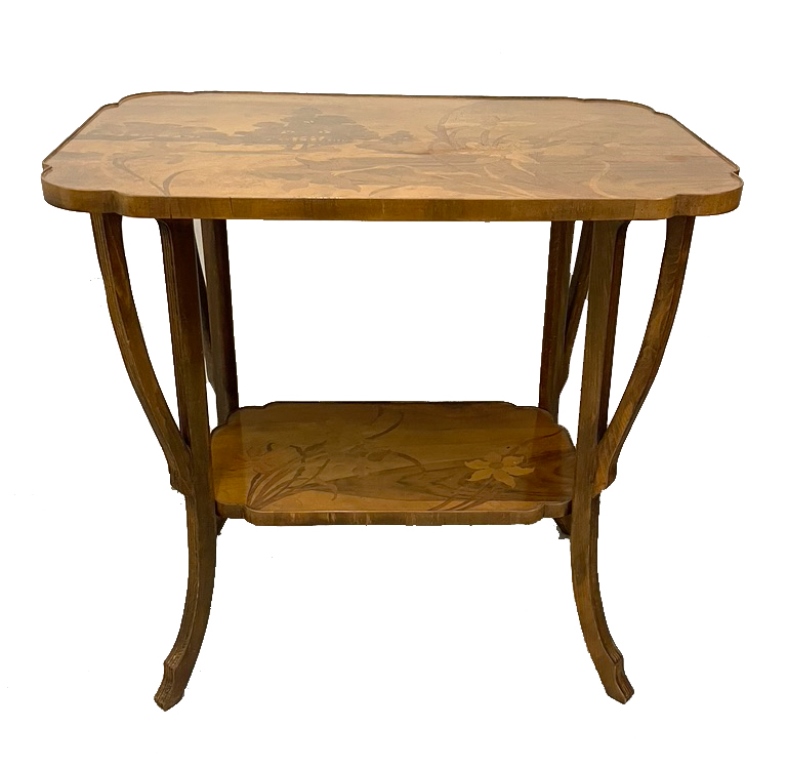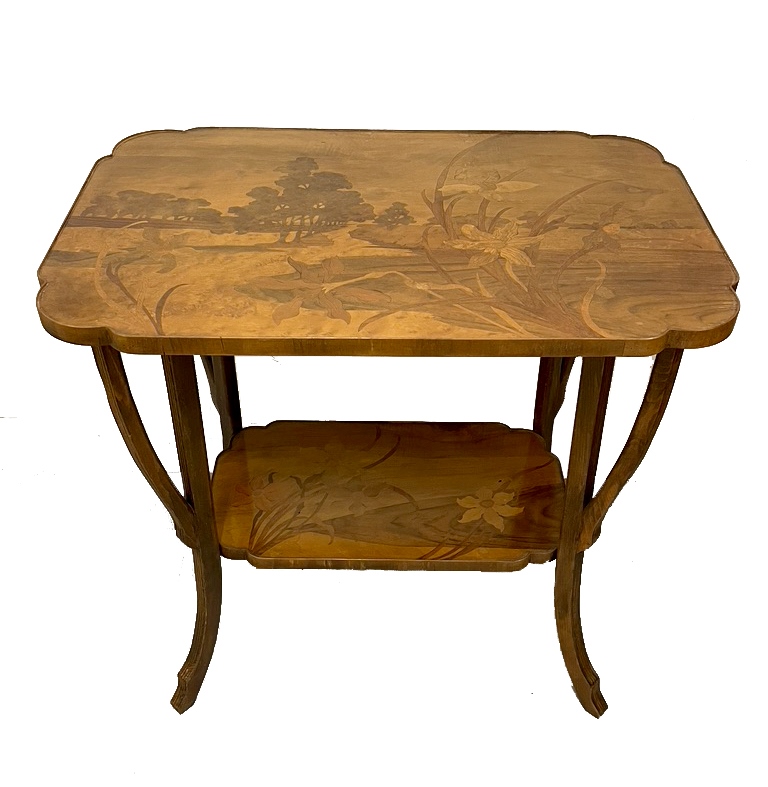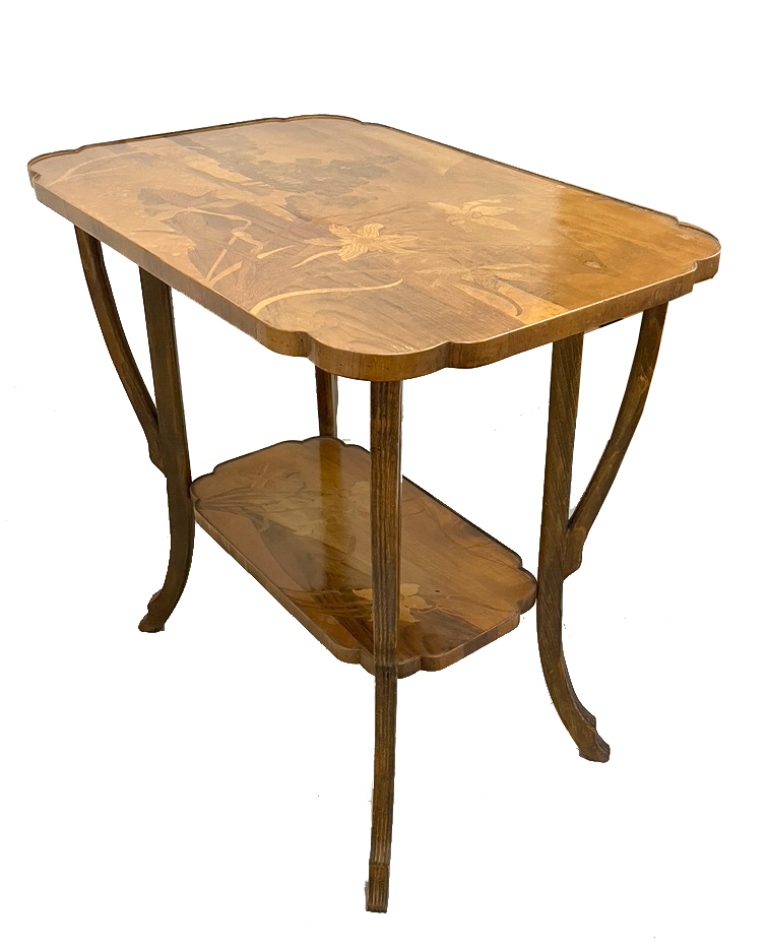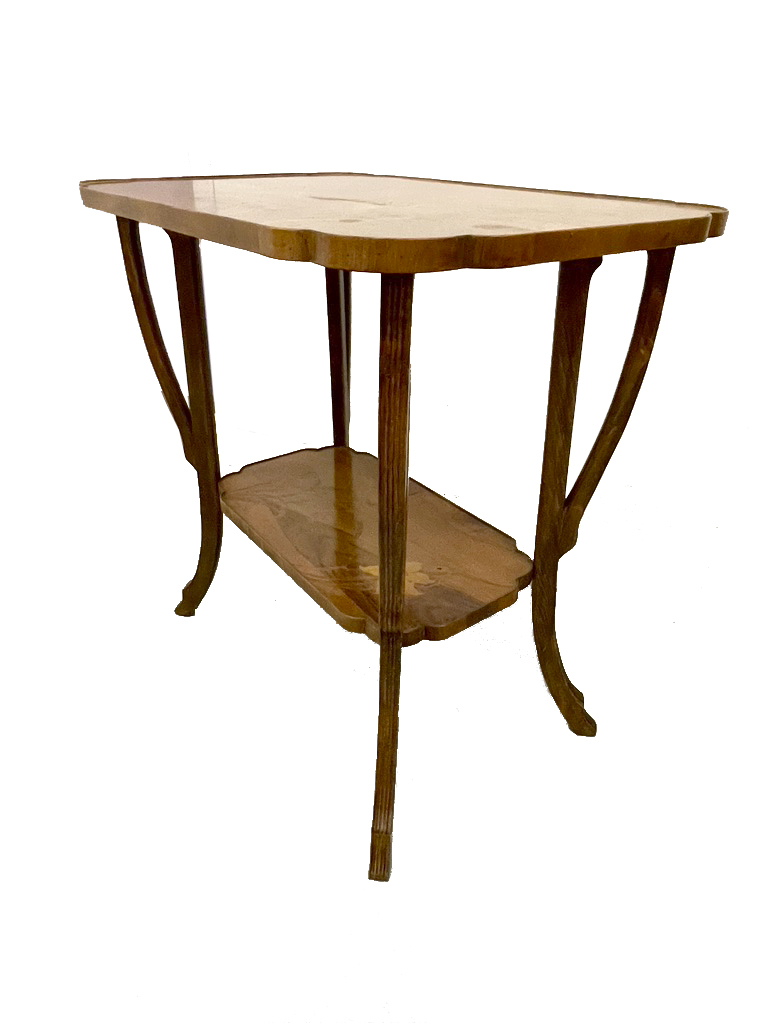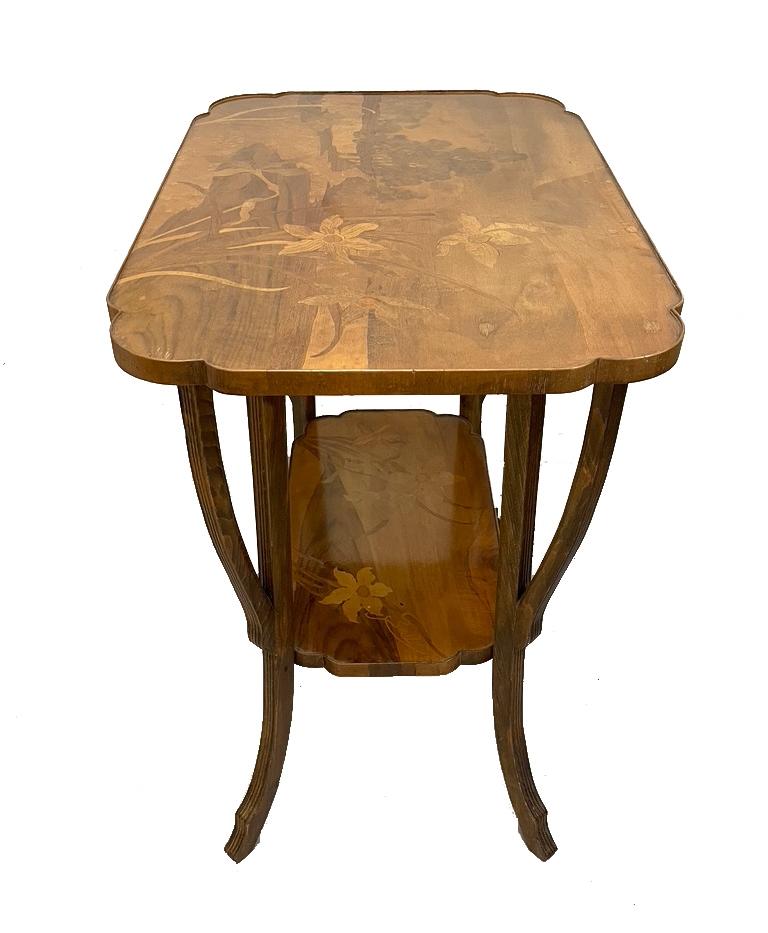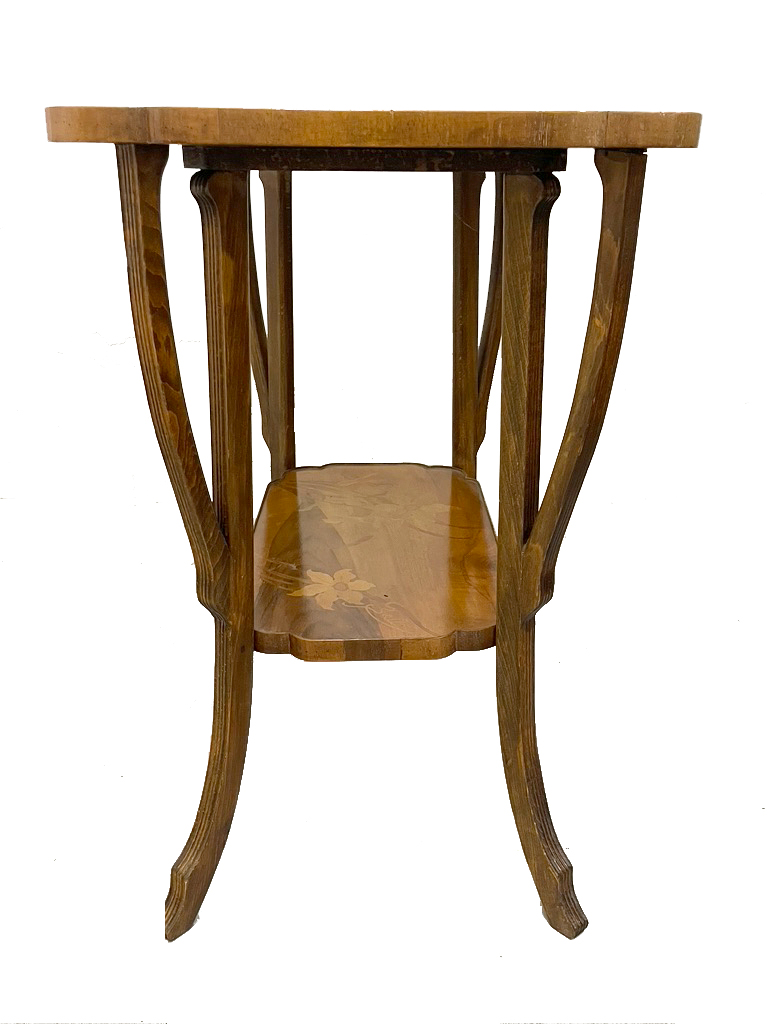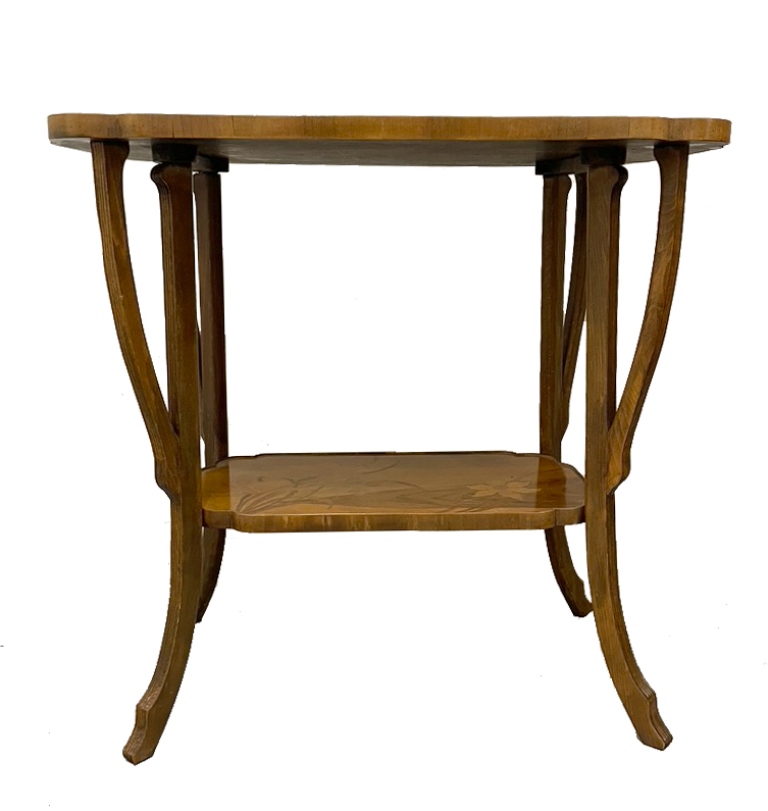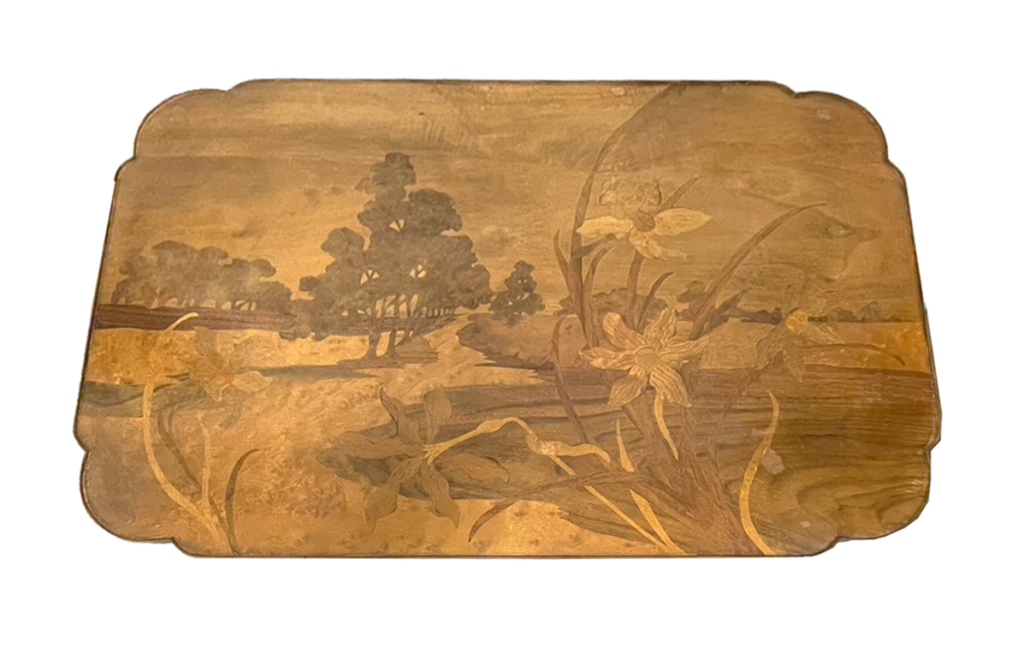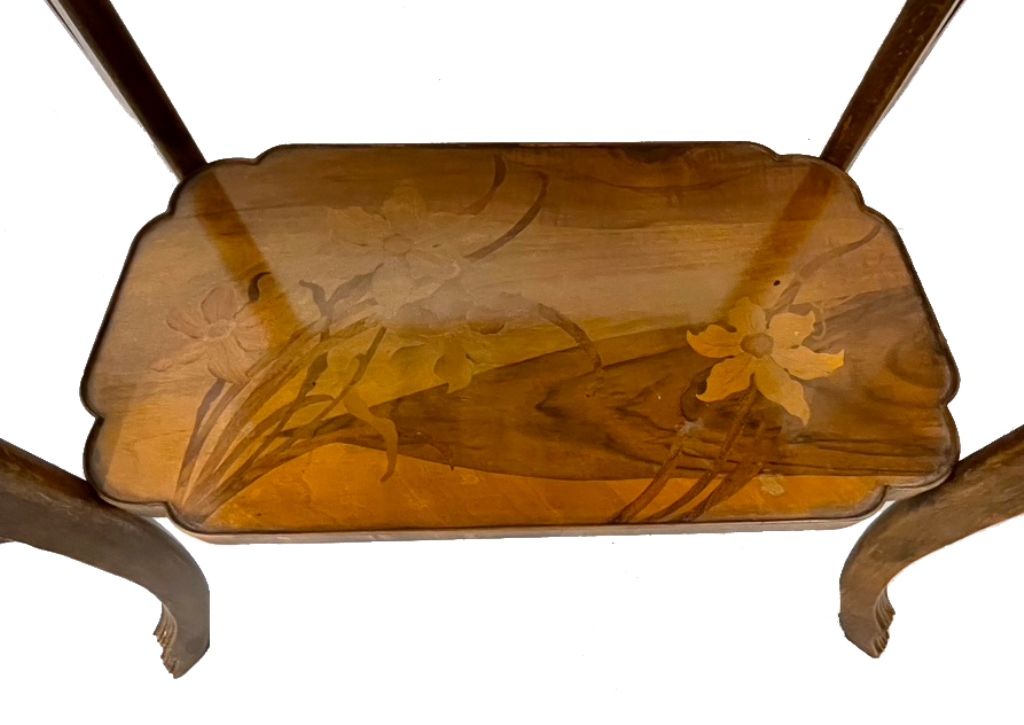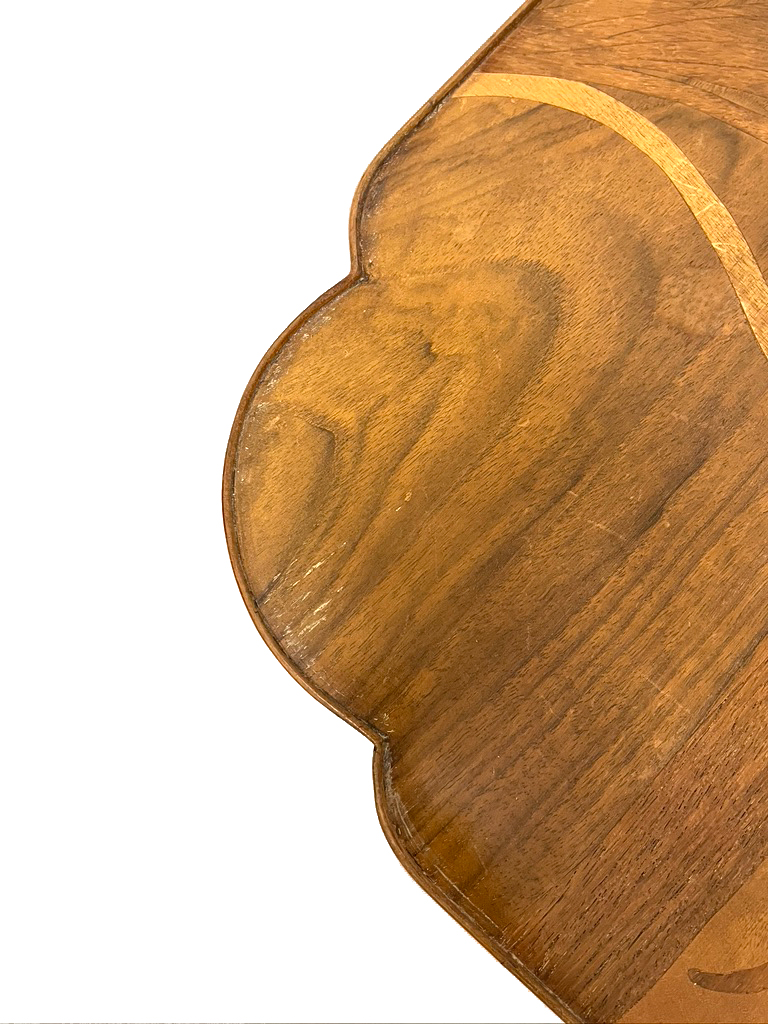 Side table
with shelf by Emile Gallé
Ecole de Nancy.
Around 1900.
Walnut veneered with inlays of various precious woods.
Original condition.
Provenance: Private Collection Hessen
Height: 75.5 cm | Width: 76.5 cm | Depth: 50.5 cm
Side table with shelf by Emile Gallé
A side table by Emile Gallé in the Art Nouveau style is an art object that was created during the time of the Art Nouveau movement. Emile Gallé was a well-known French artist and designer who was known for his work in glass and furniture manufacturing. He was one of the leading representatives of the Art Nouveau style, which is characterized by organic shapes, asymmetrical lines, and floral decoration.
A side table by Emile Gallé is made of wood and glass and decorated with floral patterns and inlaid work. The legs of the table could have organic shapes reminiscent of branches or roots. The table top could also be curved or wavy and decorated with colored glass.
The value of a side table by Emile Gallé in the Art Nouveau style depends on various factors, such as condition, material, size, design, and rarity. If you want to determine the value of your side table, I recommend that you have it appraised by an antique dealer or an expert in Art Nouveau furniture.
Art Nouveau at RSA Wiesbaden
You can find more Art Nouveau artworks as well as many Art Deco furniture and art objects in my shop in Wiesbaden. Regine Schmitz-Avila – your specialist for Art Nouveau and Art Deco.