Delicate secretary by Gallé
Nr. 2162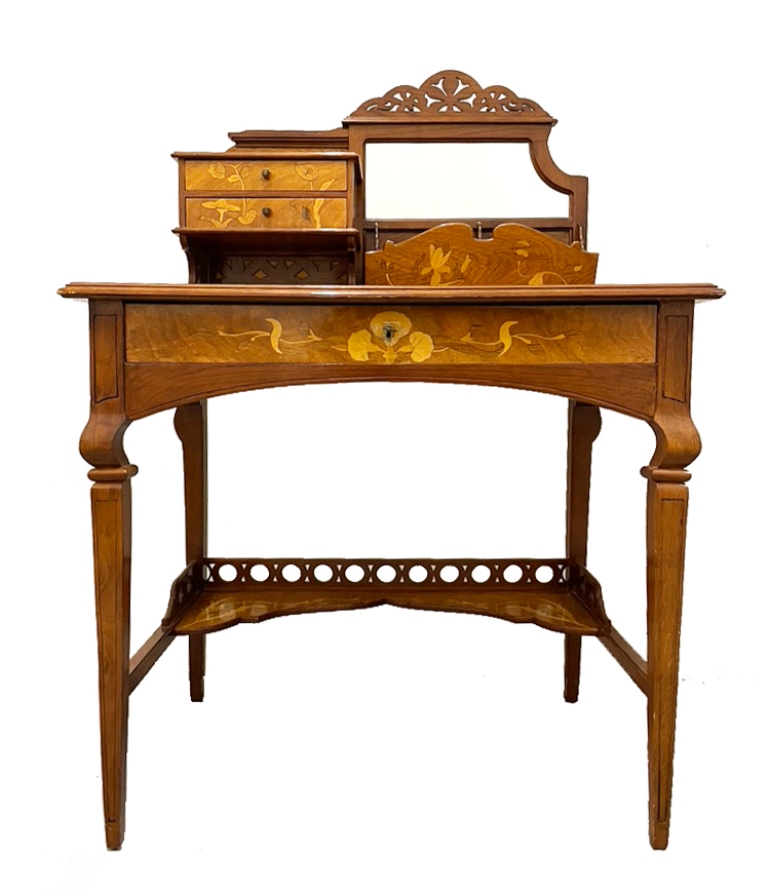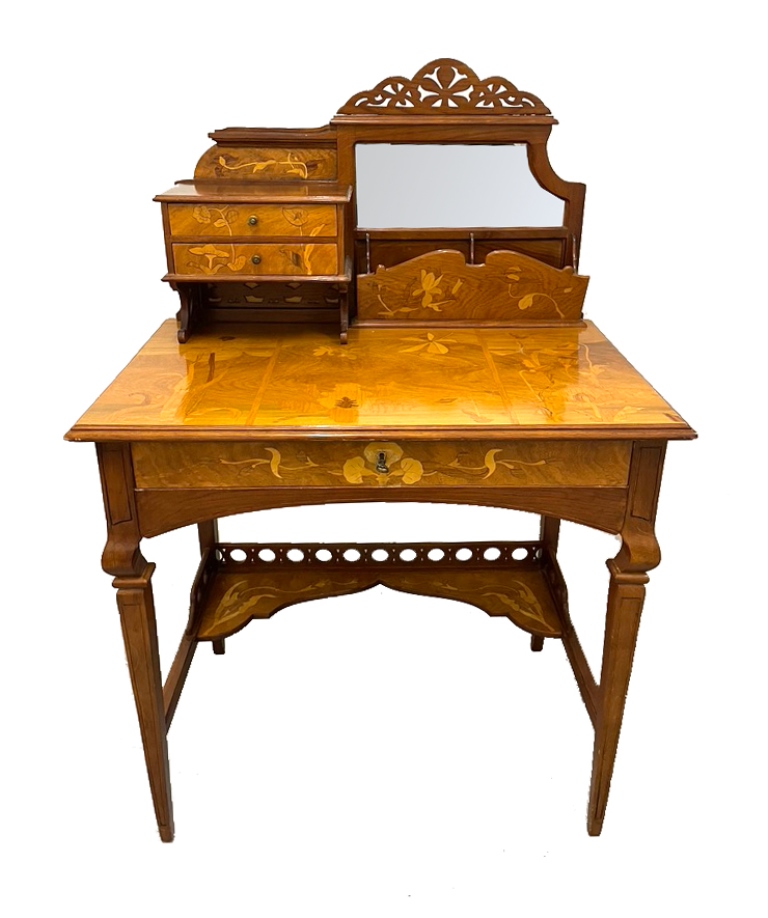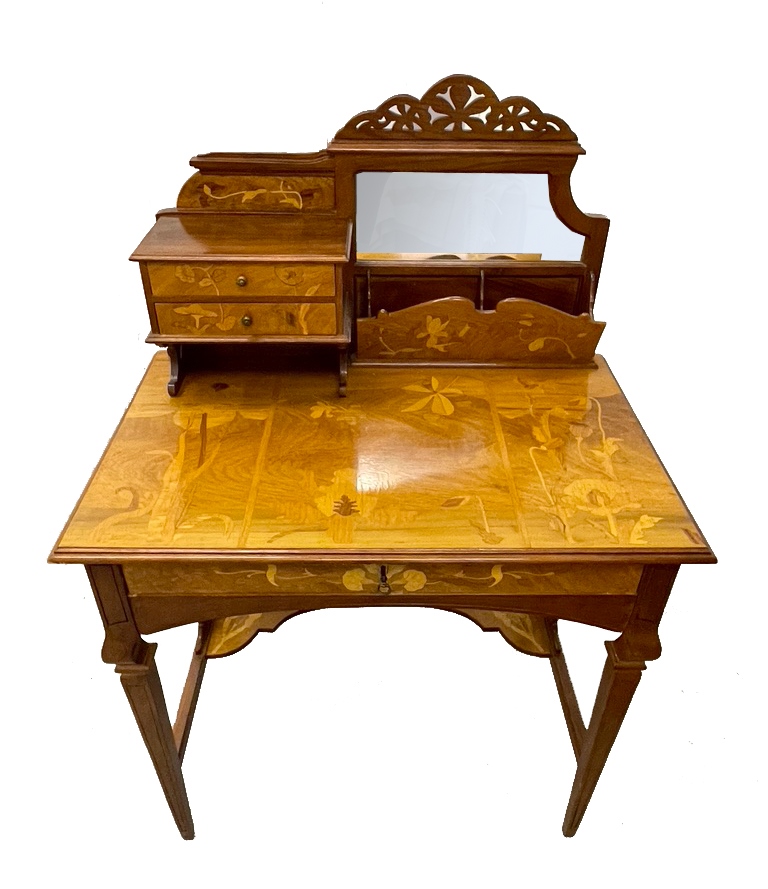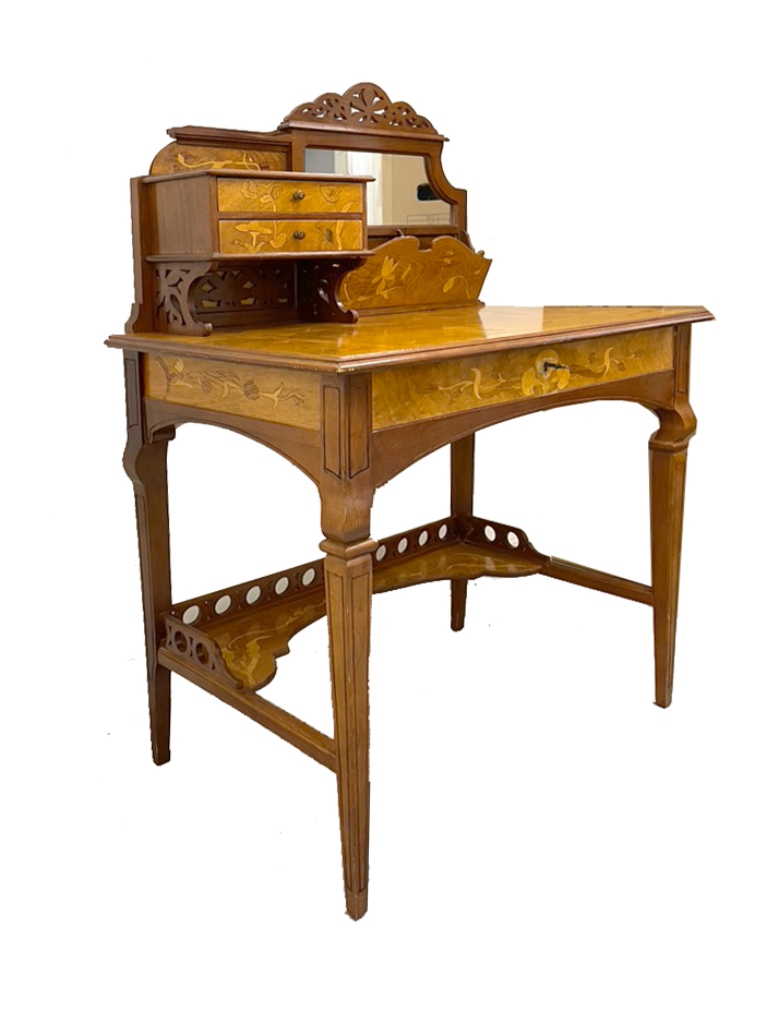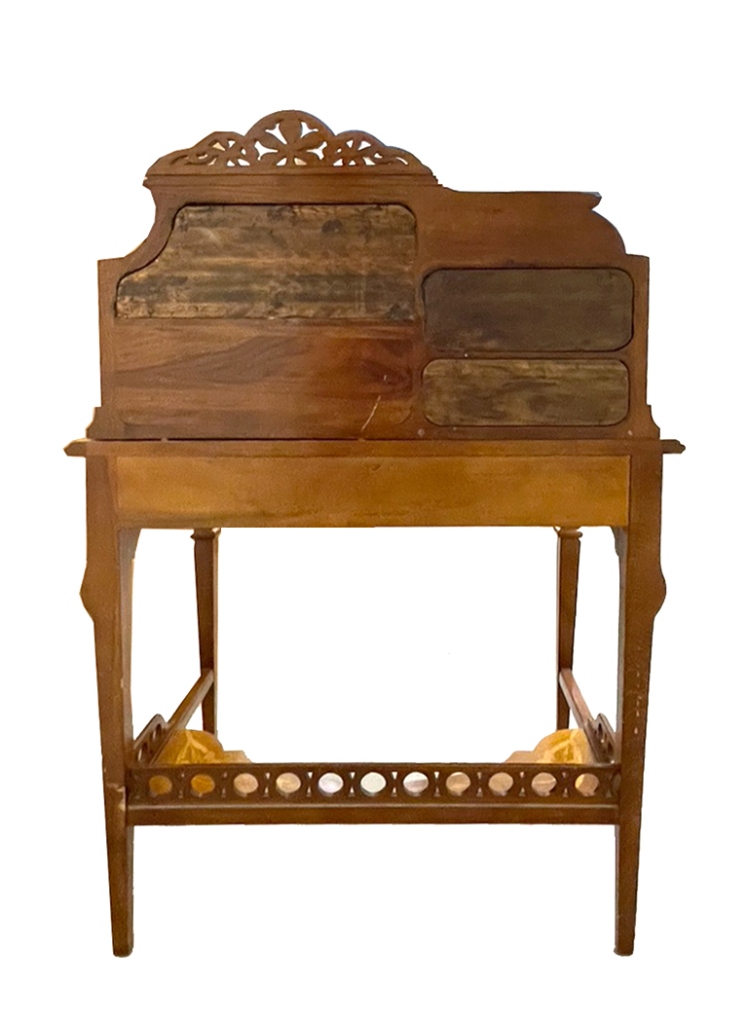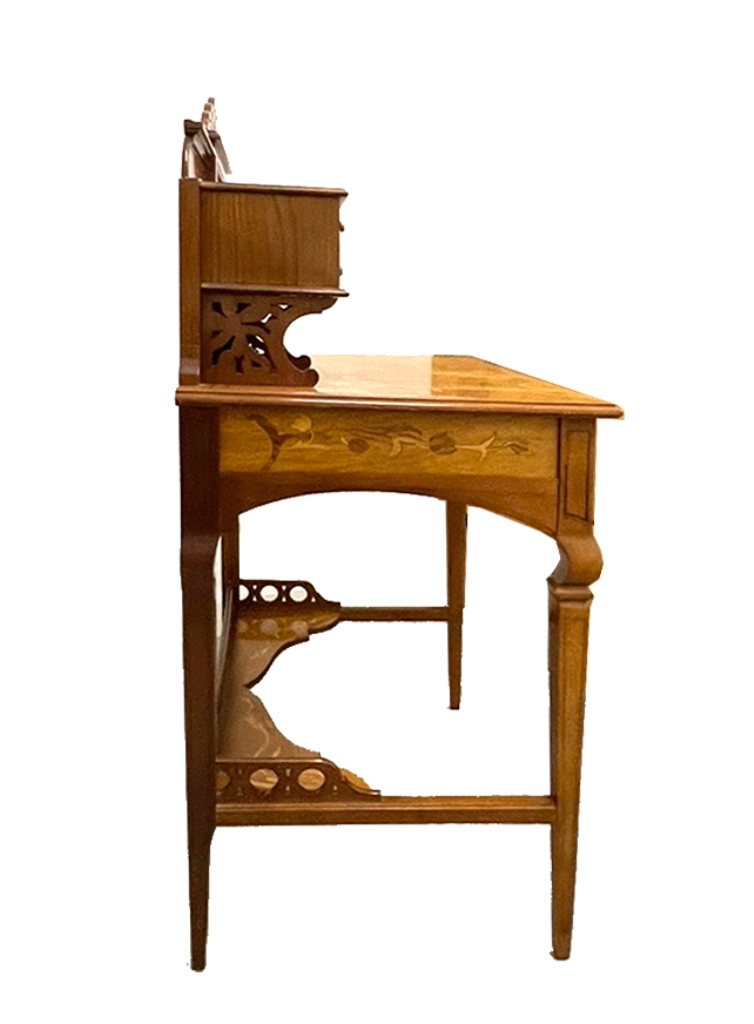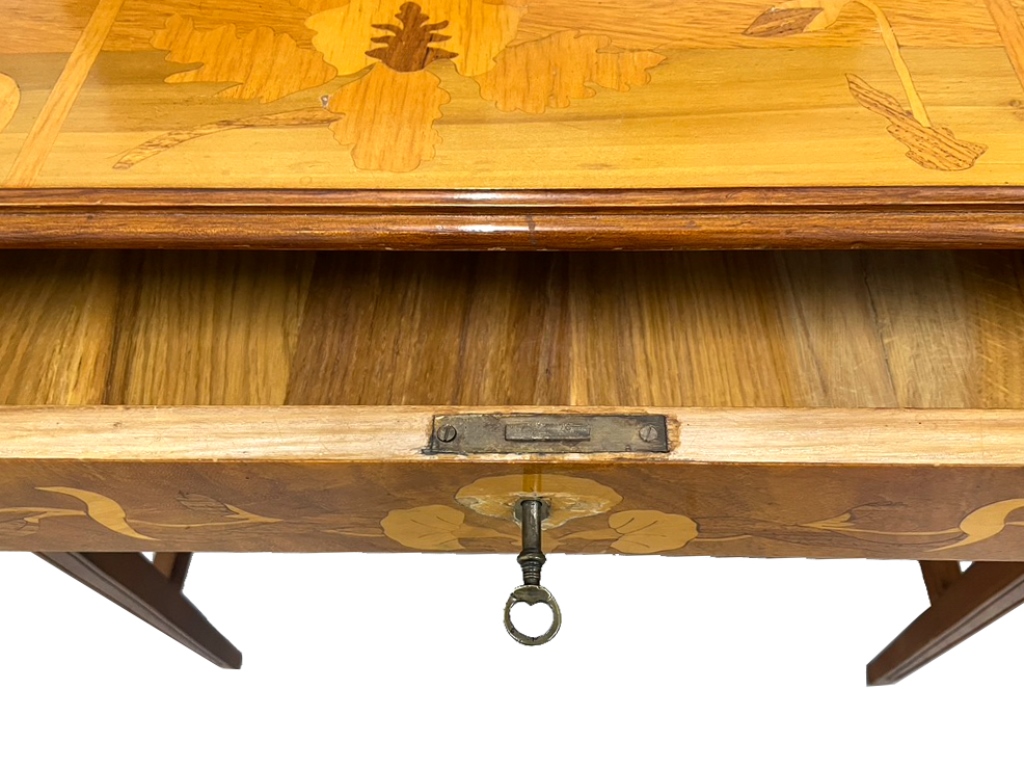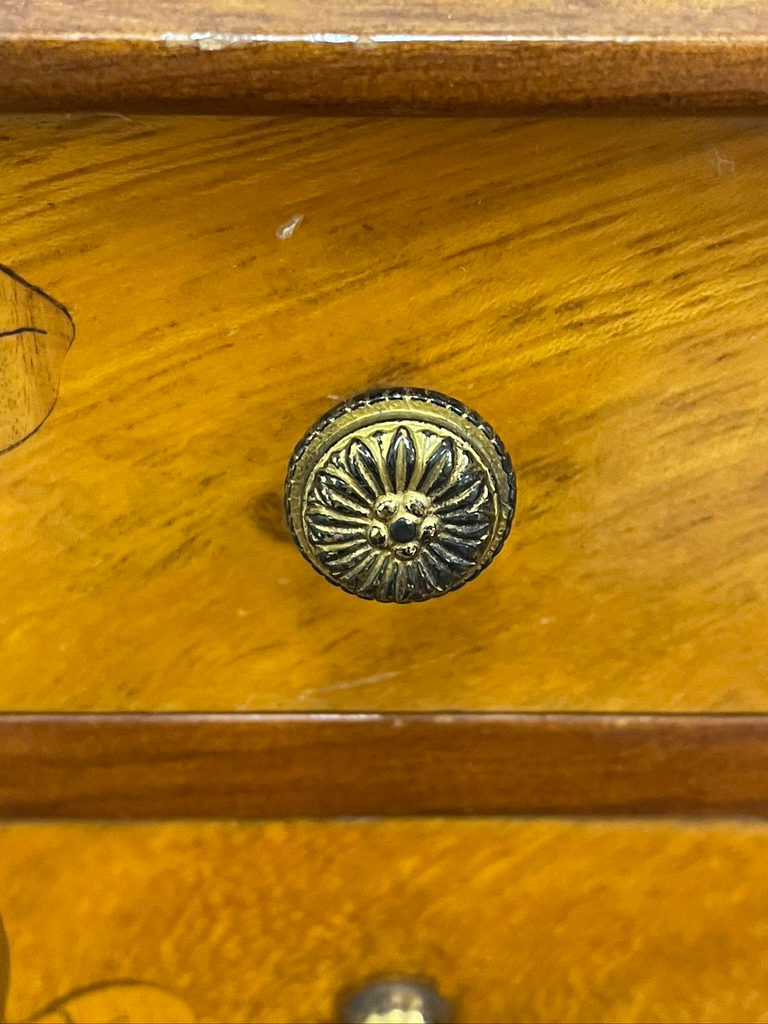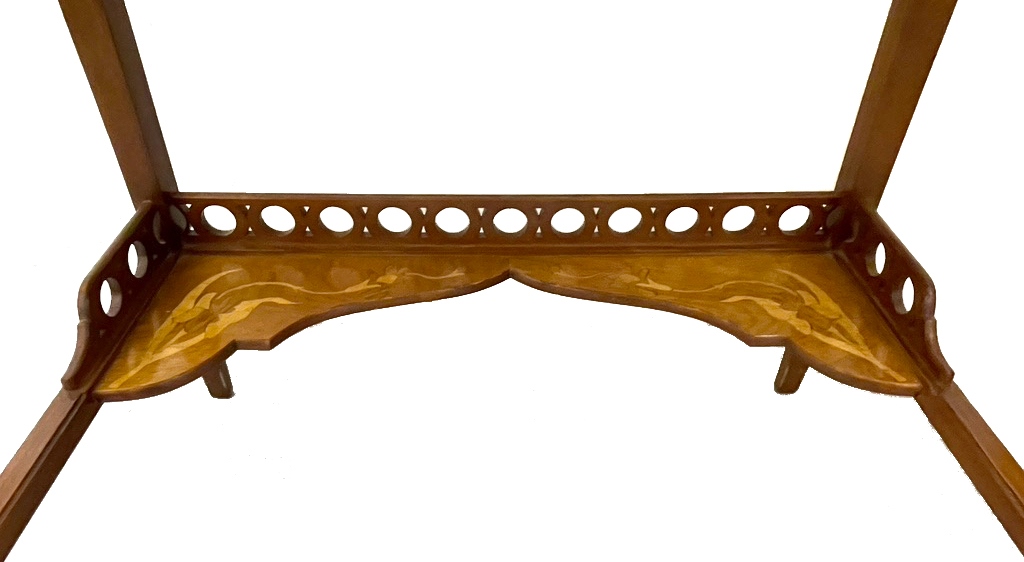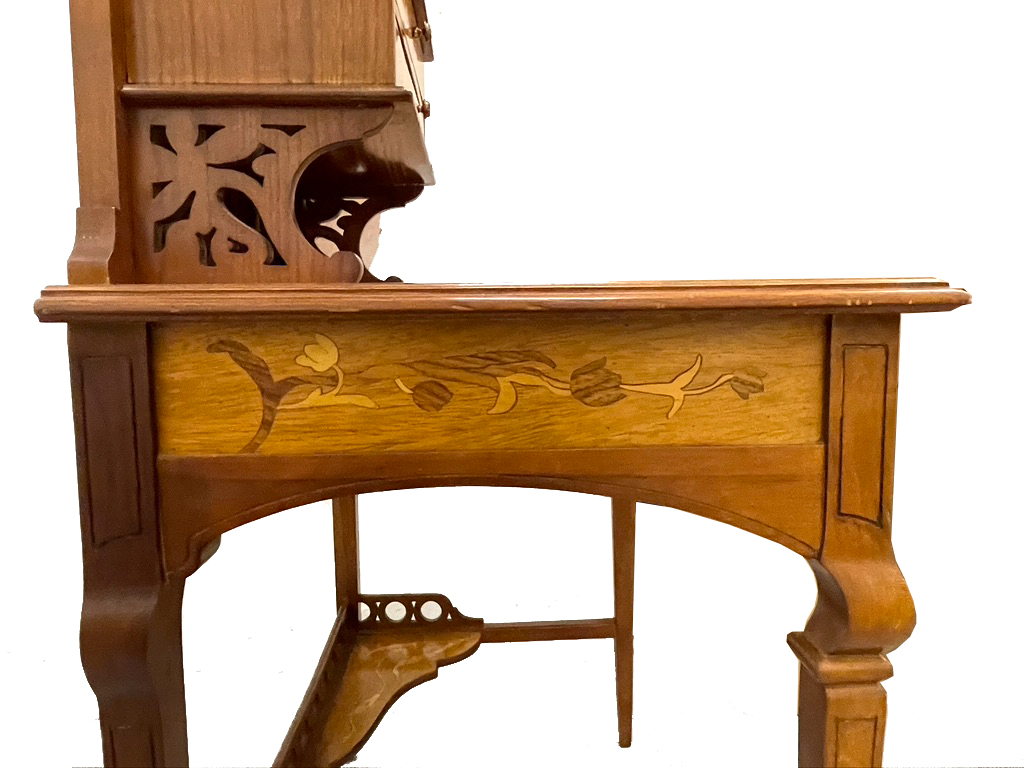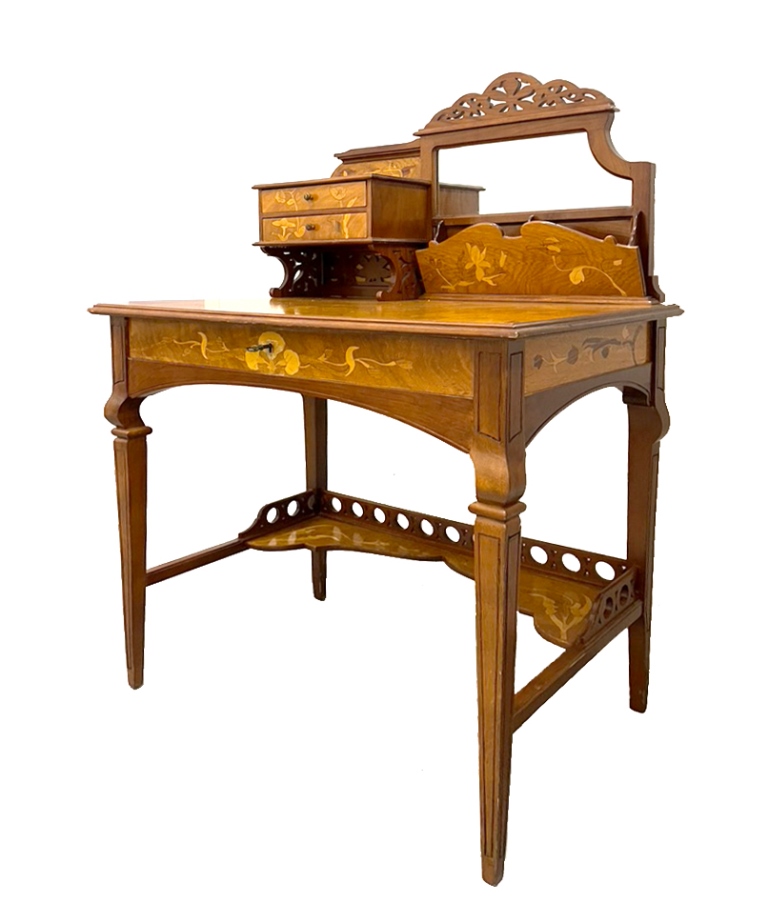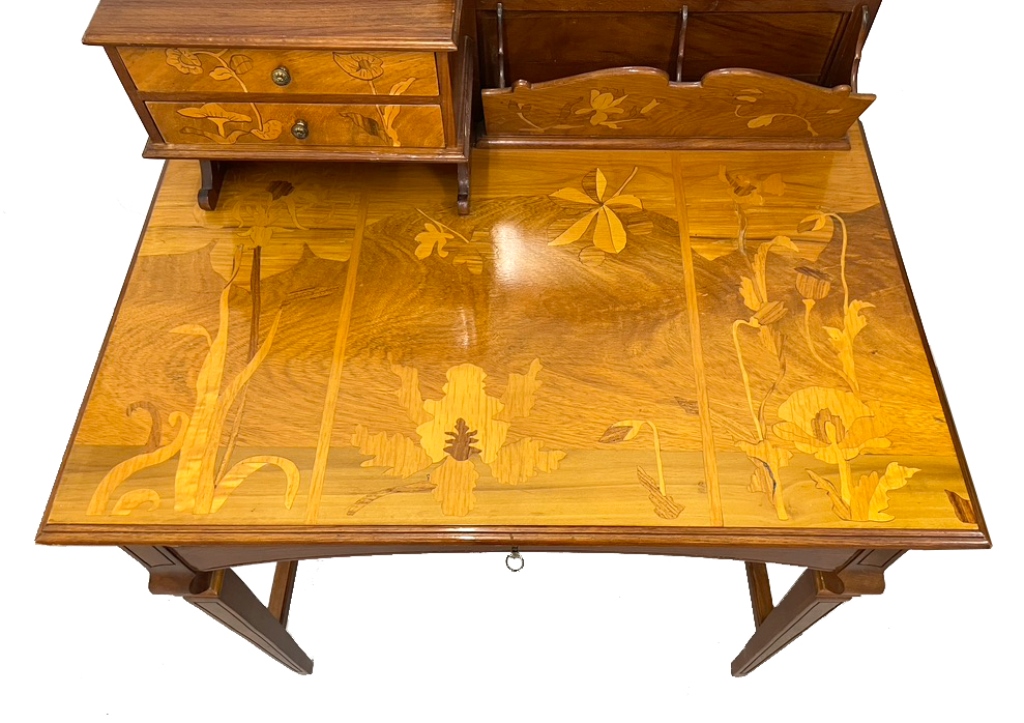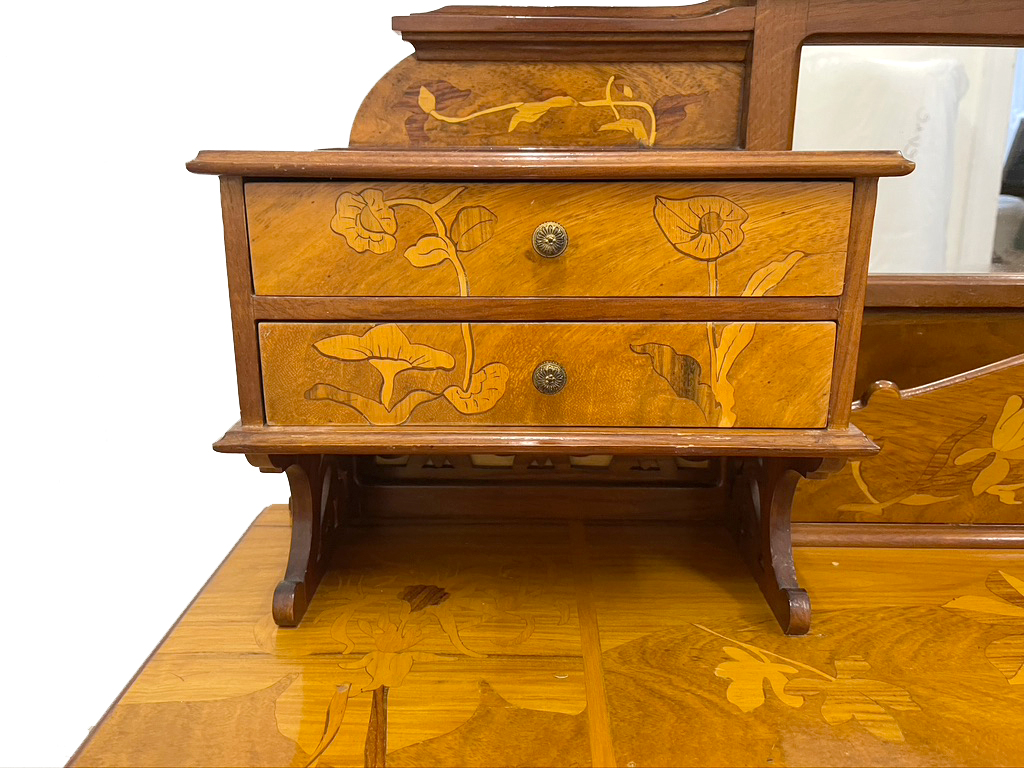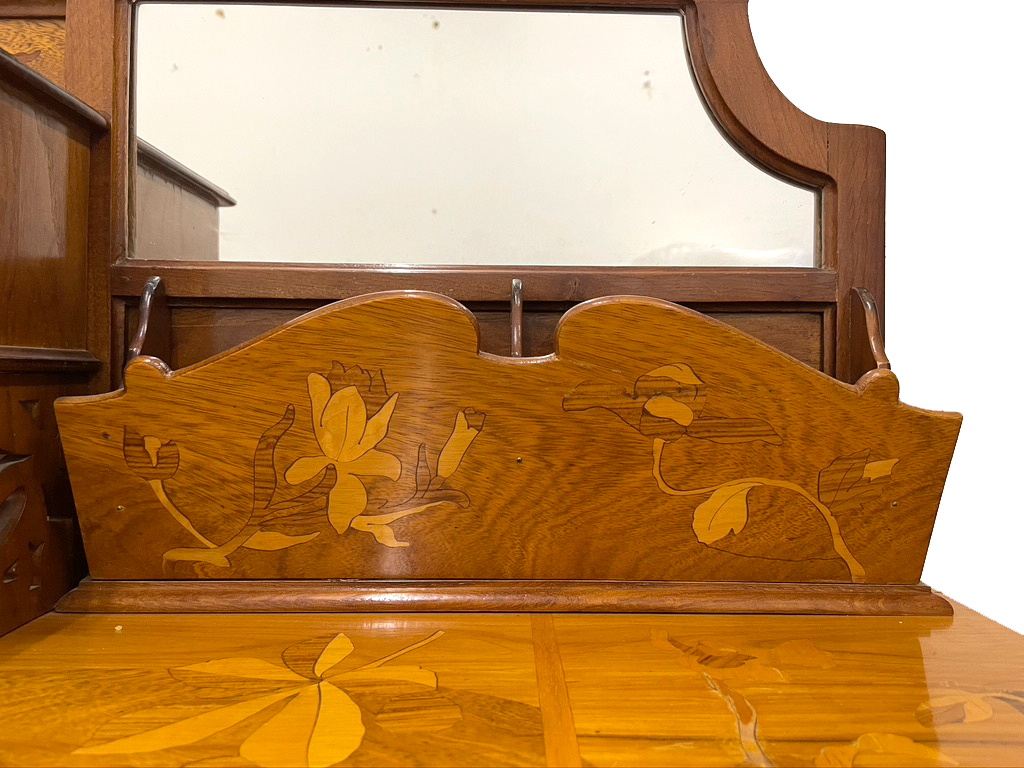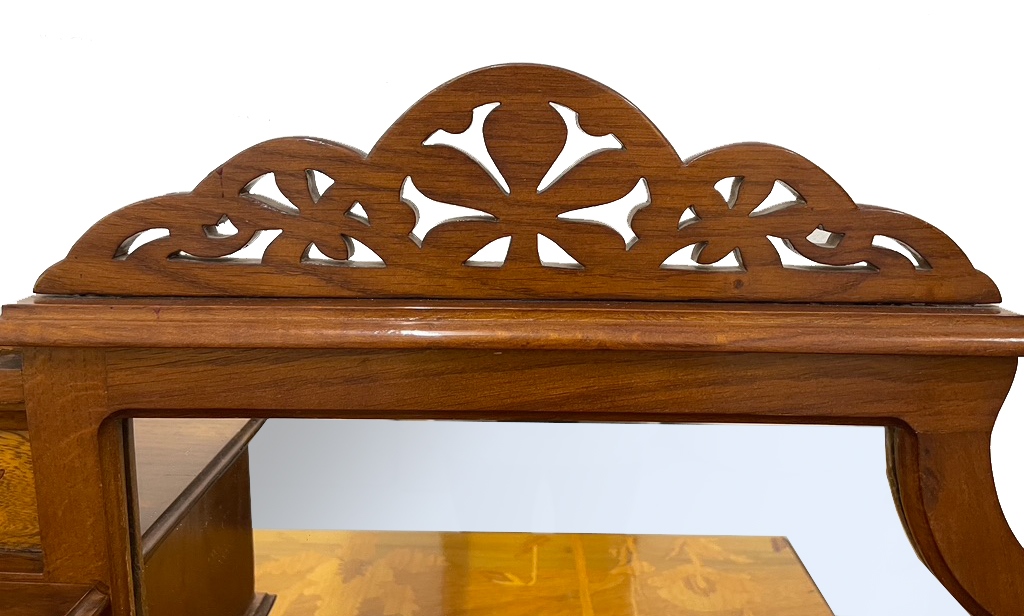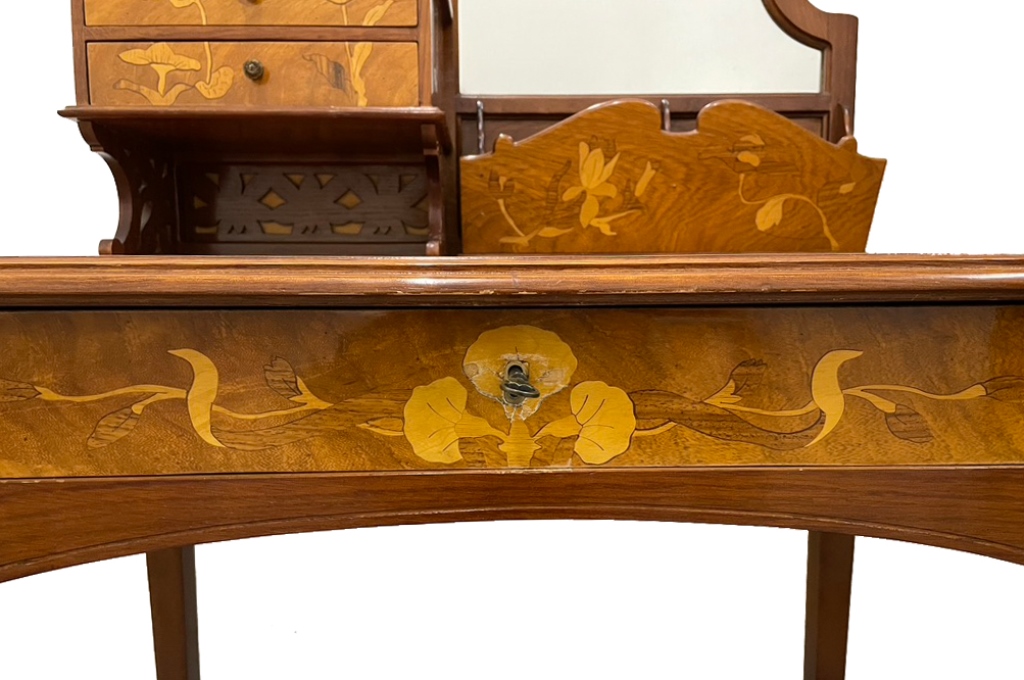 Delicate secretary by Gallé
Small women's desk from the Art Nouveau
Emile Gallé Nancy
Around 1900.
A drawer, shelf, top with mirror, letter compartment and 2 small drawers.
Richly inlaid with flowers and plants.
Walnut veneered with inlays in various precious woods.
Provenance: Hessian private collection
Height: 117.5 cm | Width: 80 cm | Depth: 50 cm
Delicate secretary by Gallé
A petite secretary by Emile Gallé is a rare and valuable piece of furniture, as Gallé is considered one of the leading designers and artists of the Art Nouveau style. The secretary would likely be made of wood and glass and adorned with floral patterns and inlay work that are characteristic of this style. Organic forms that resemble branches or roots would also be prominently featured.
The secretary also offers some storage options, such as drawers or shelves, to store writing utensils and documents.
The value of a secretary by Emile Gallé depends on various factors, such as condition, material, size, design, and rarity. If you want to determine the value of your petite secretary, I recommend having it appraised by an antique dealer or an expert in Art Nouveau furniture.
Art Nouveau at RSA Wiesbaden
You will find more Art Nouveau artworks as well as many Art Deco furniture and art objects in my store in Wiesbaden. Regine Schmitz-Avila – your specialist for Art Nouveau and Art Deco.