Art Nouveau bronze signed: "Hoffmann"
Nr. 2125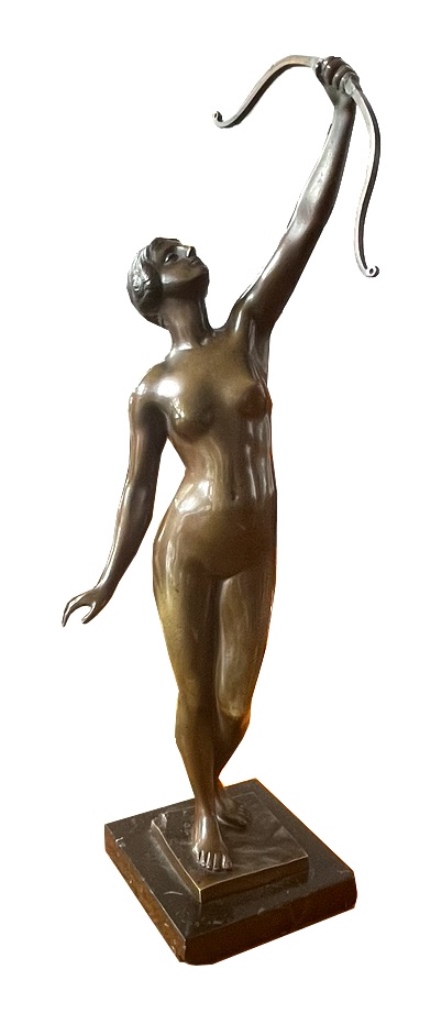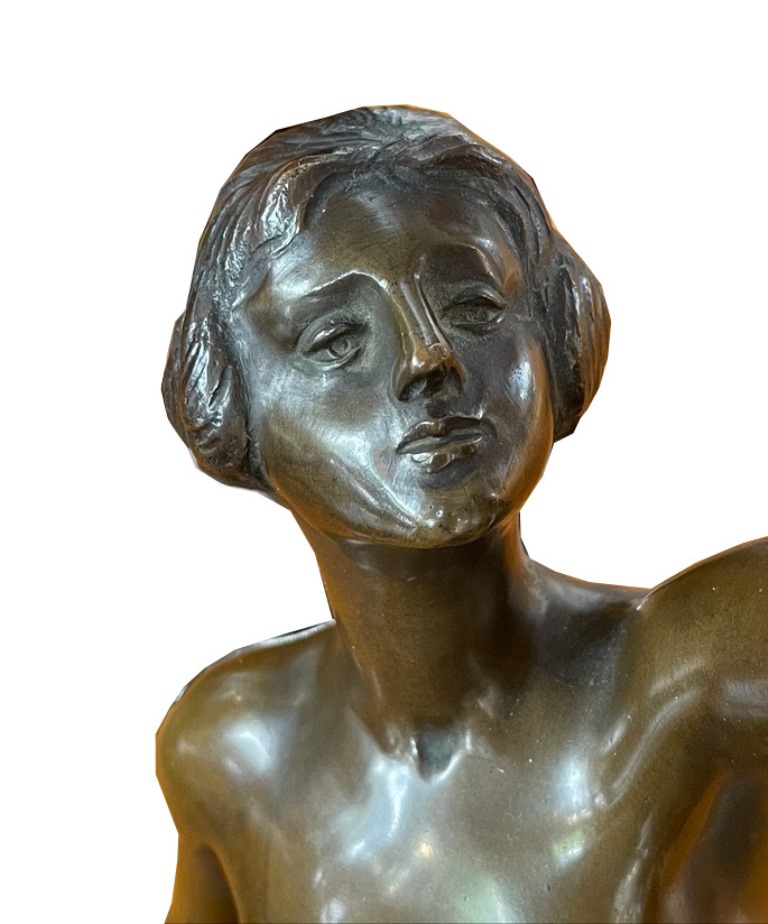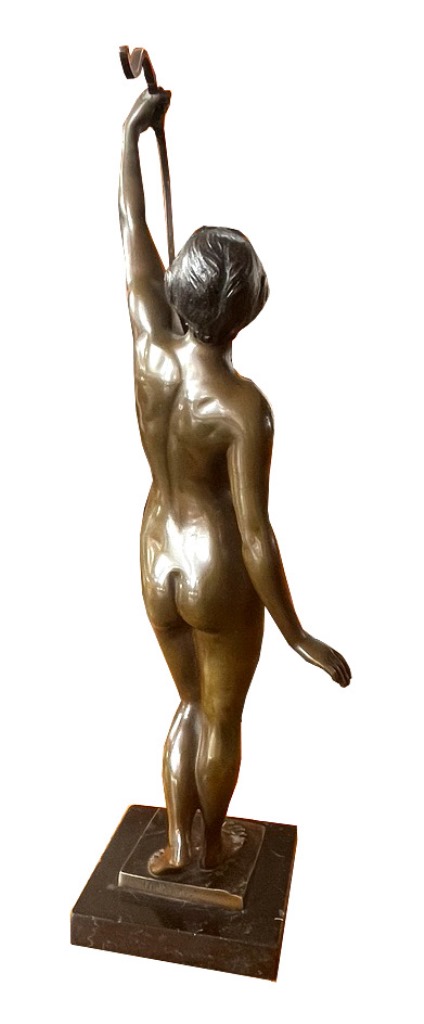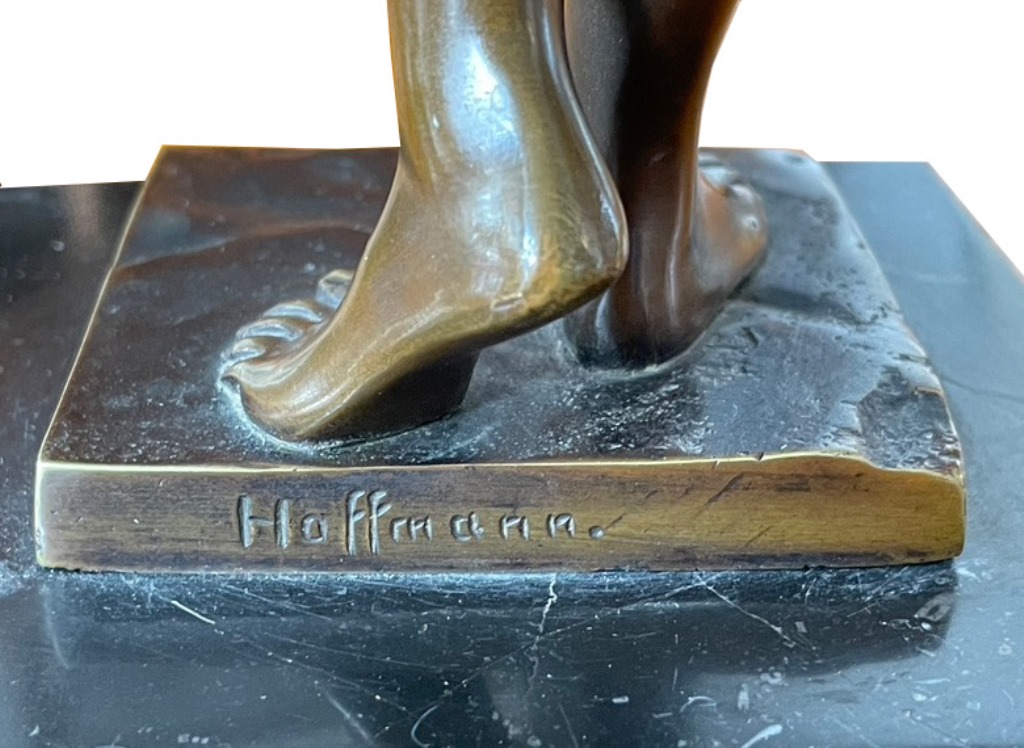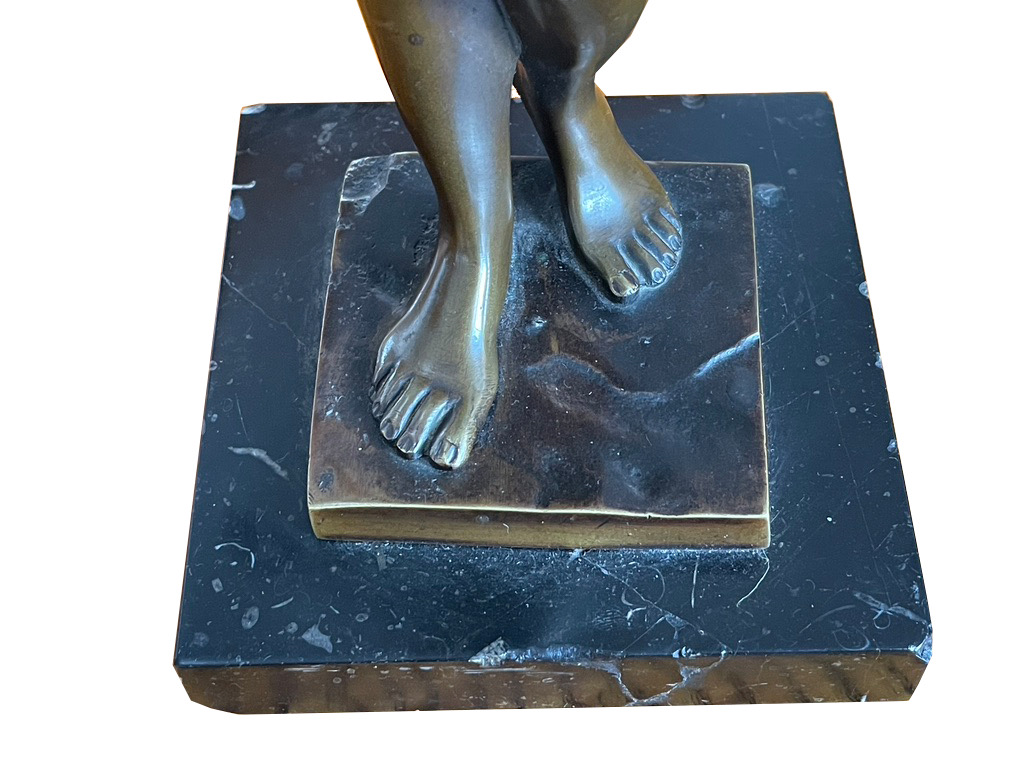 Art Nouveau bronze signed: "Hoffmann"
Bronze sculpture of an Amazon
Anker Hoffmann (Danish artist 1904-1985) was a professor at the Royal Danish Academy of Art in Copenhagen.
Large bronze figure of a standing female nude with bow, raised on naturalistic base, medium brown patina, signed on the base "Hoffmann.".
Height: 44cm | Width: 11 cm | Depth: 11,5 cm
Art Nouveau bronze signed: "Hoffmann"
Anker Hoffmann was a Danish sculptor and metal artist who worked in the Art Nouveau style.
Hoffmann was primarily known for his bronze sculptures, which he designed and produced in the Art Nouveau style. His works are characterized by elegant lines and fine attention to detail.
There are numerous works by Anker Hoffmann, including sculptures, lamps, vases, and other decorative objects. Many of his works can be seen in museums and private collections around the world.
Art Nouveau Art Nouveau is an artistic movement that emerged in Europe at the end of the 19th century and was expressed in various artistic fields such as architecture, design, art, and literature. The Art Nouveau movement is known for its use of organic forms, floral patterns, and curved lines, often inspired by nature.
Art Nouveau at RSA Wiesbaden
You will find more Art Nouveau artworks as well as many Art Deco furniture and art objects in my store in Wiesbaden. Regine Schmitz-Avila – your specialist for Art Nouveau and Art Deco.