Table lamp "Flute Player"
Nr. 2264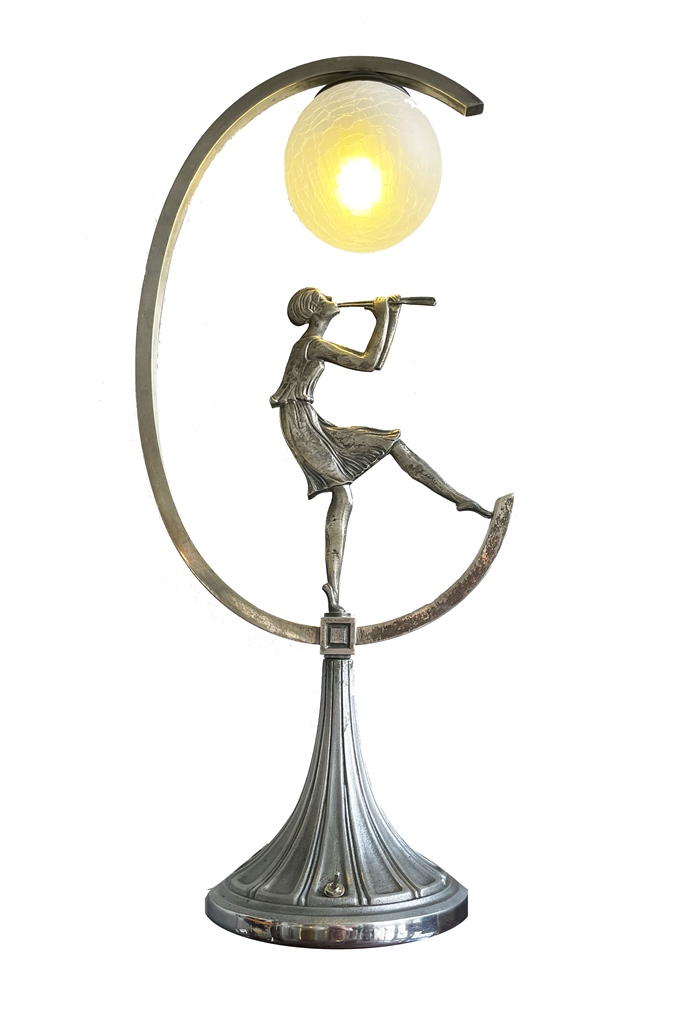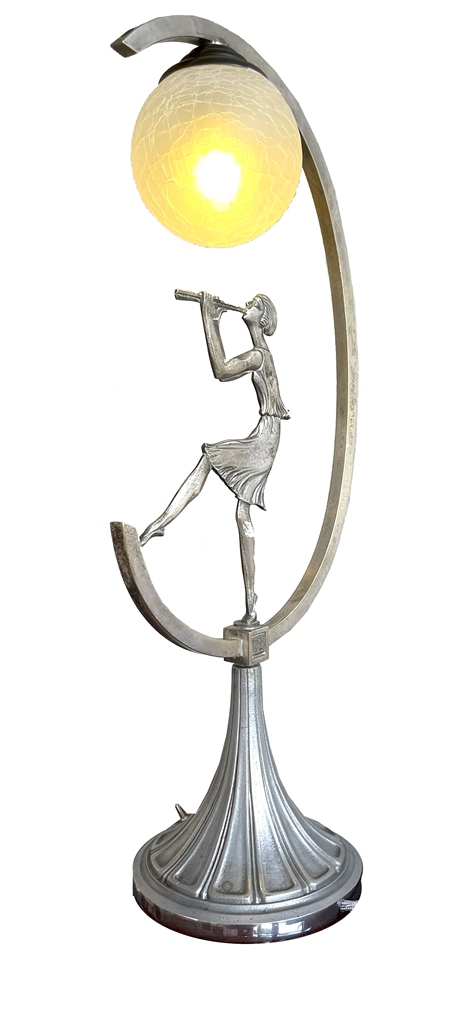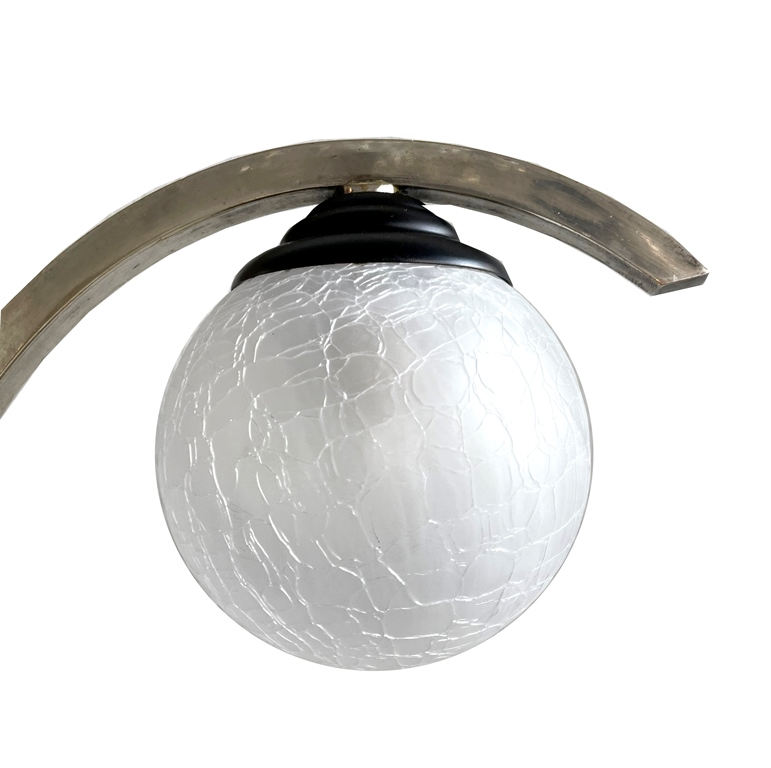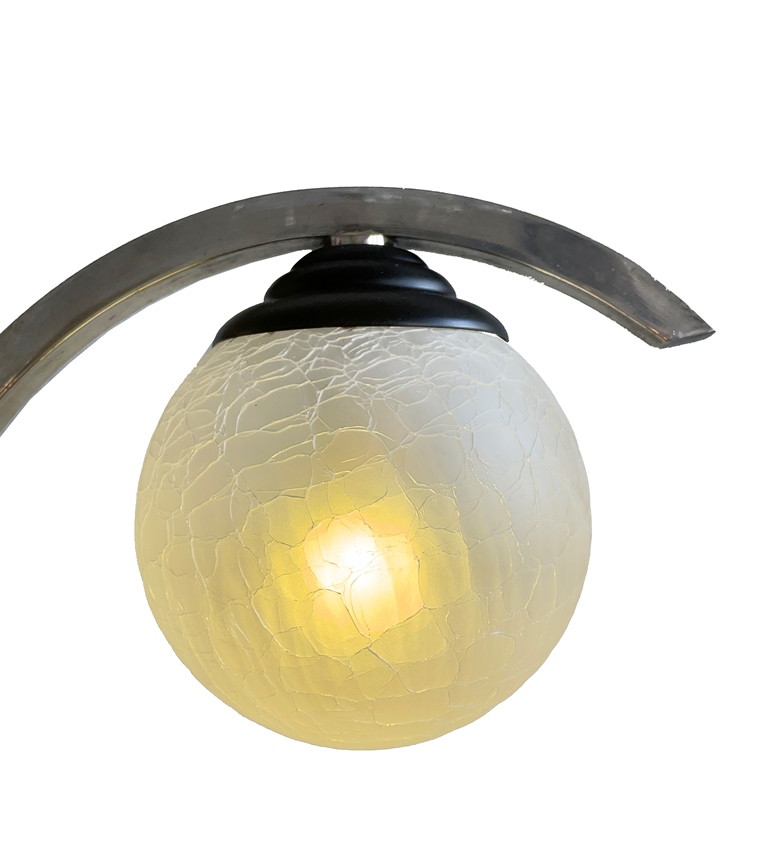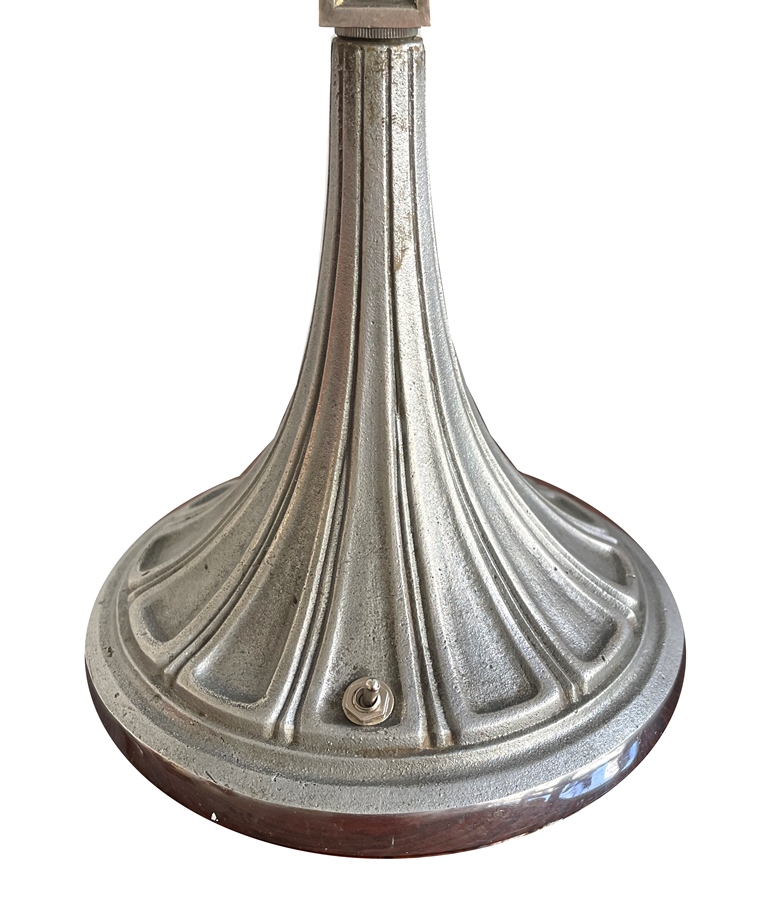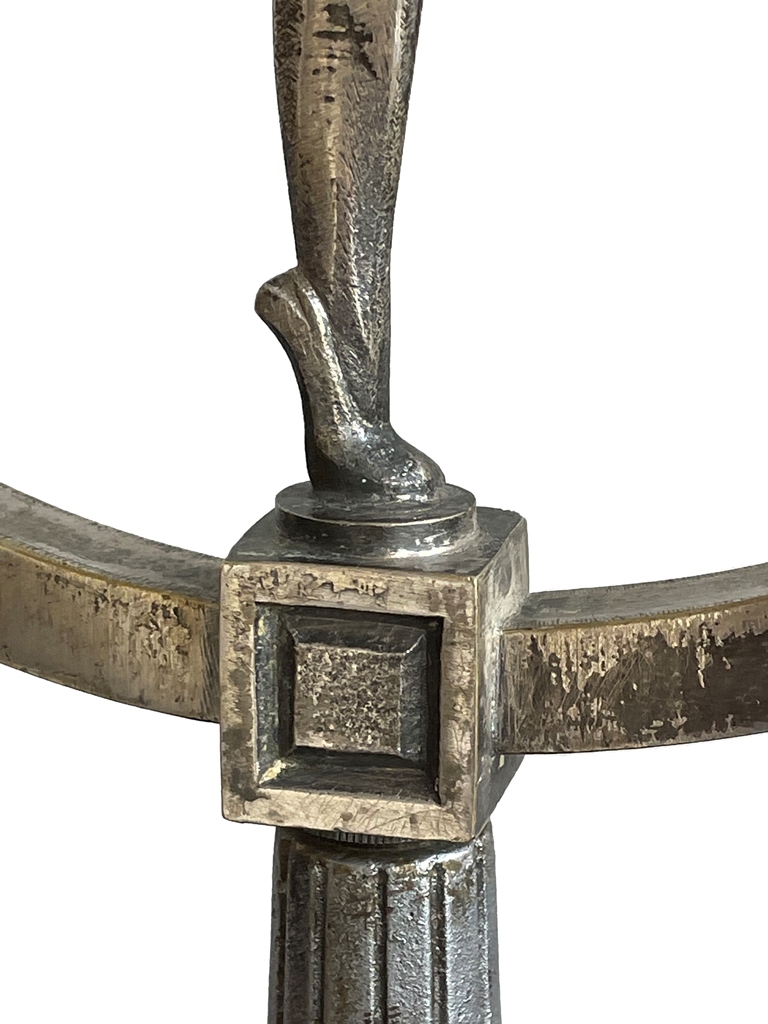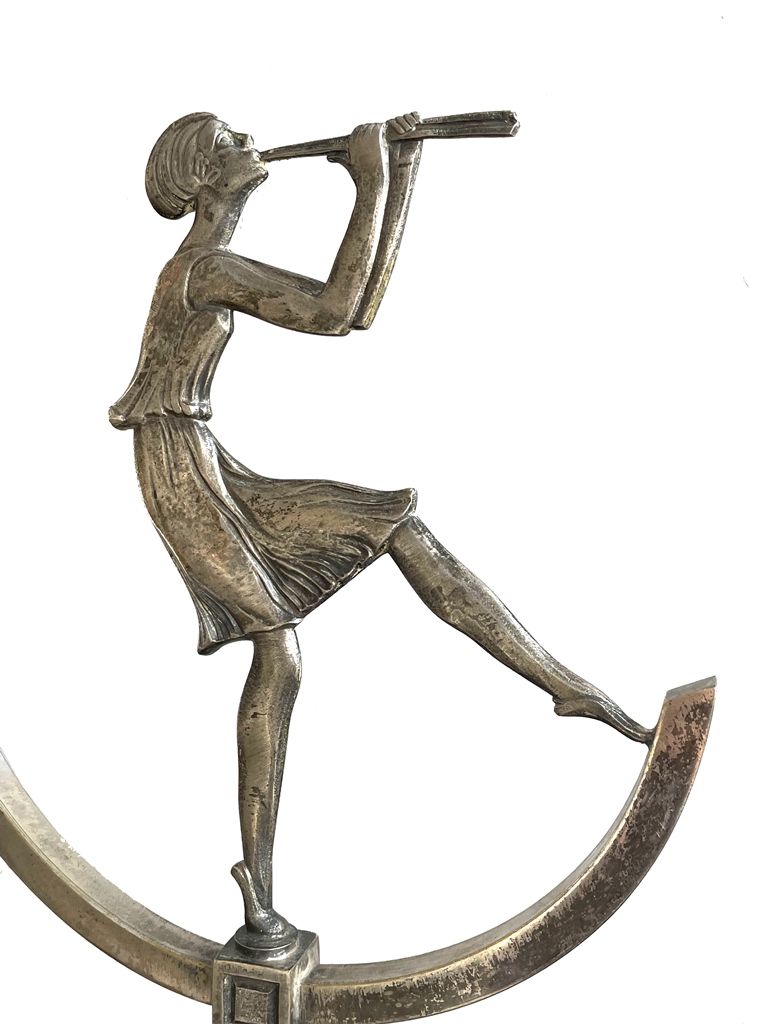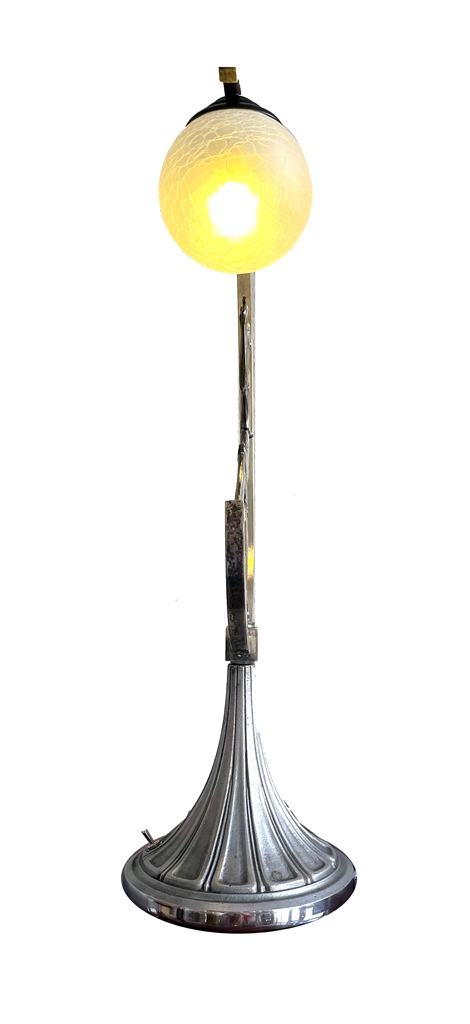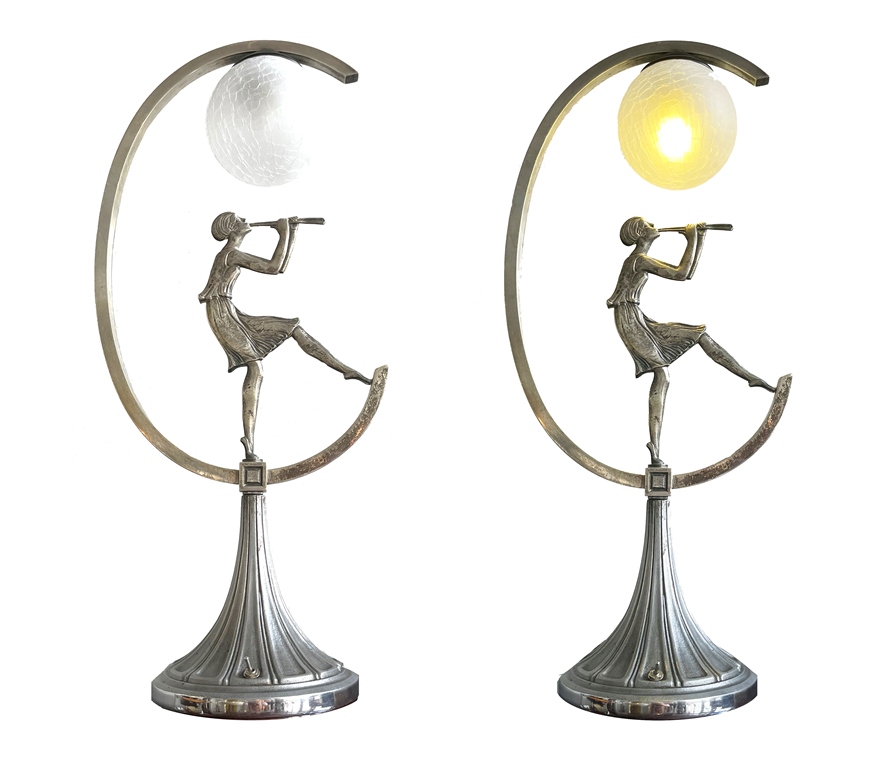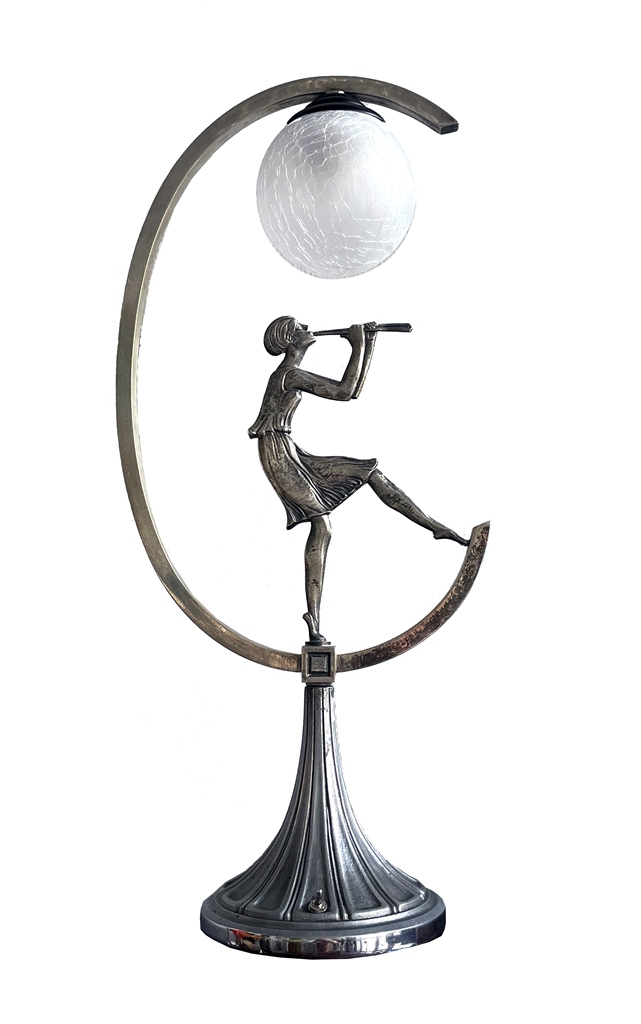 Table lamp "Flute Player"
France, Art Deco around 1930.
Nickel-plated metal – Crescent-shaped lamp with figure of a flute player.
Height: 53 cm
Width: 24 cm
Diameter base: 15 cm
Table lamp "Flute Player"
Art Deco table lamps with bronze sculptures, such as those featuring a flute player, are a popular choice for those seeking an elegant and stylish lighting solution.
These lamps are characterized by their classic design and artistic craftsmanship. The bronze sculptures that adorn these lamps are often handcrafted and can take on various forms and motifs, such as Art Deco-style female figures in long dresses or geometric shapes that are typical of the style.
The light emitted by these lamps is often warm and cozy, creating a pleasant atmosphere in the room. The lampshades can be made from various materials such as glass, fabric, or metal and are often kept in neutral tones to not overshadow the design of the bronze sculptures.
Art Deco-style table lamps with bronze sculptures can be available in different sizes and styles to suit different needs and interior styles. They are a timeless addition to any home or office and can serve as both a decorative element and a practical source of light.
Art Deco at RSA Wiesbaden
You can find more Art Deco cabinets, Art Deco chests of drawers and Art Deco lamps in my shop in Wiesbaden. Regine Schmitz-Avila – your specialist for French Art Deco furniture and art objects from around 1930.