Pair of bronzed wall appliques, new production
Nr. 1943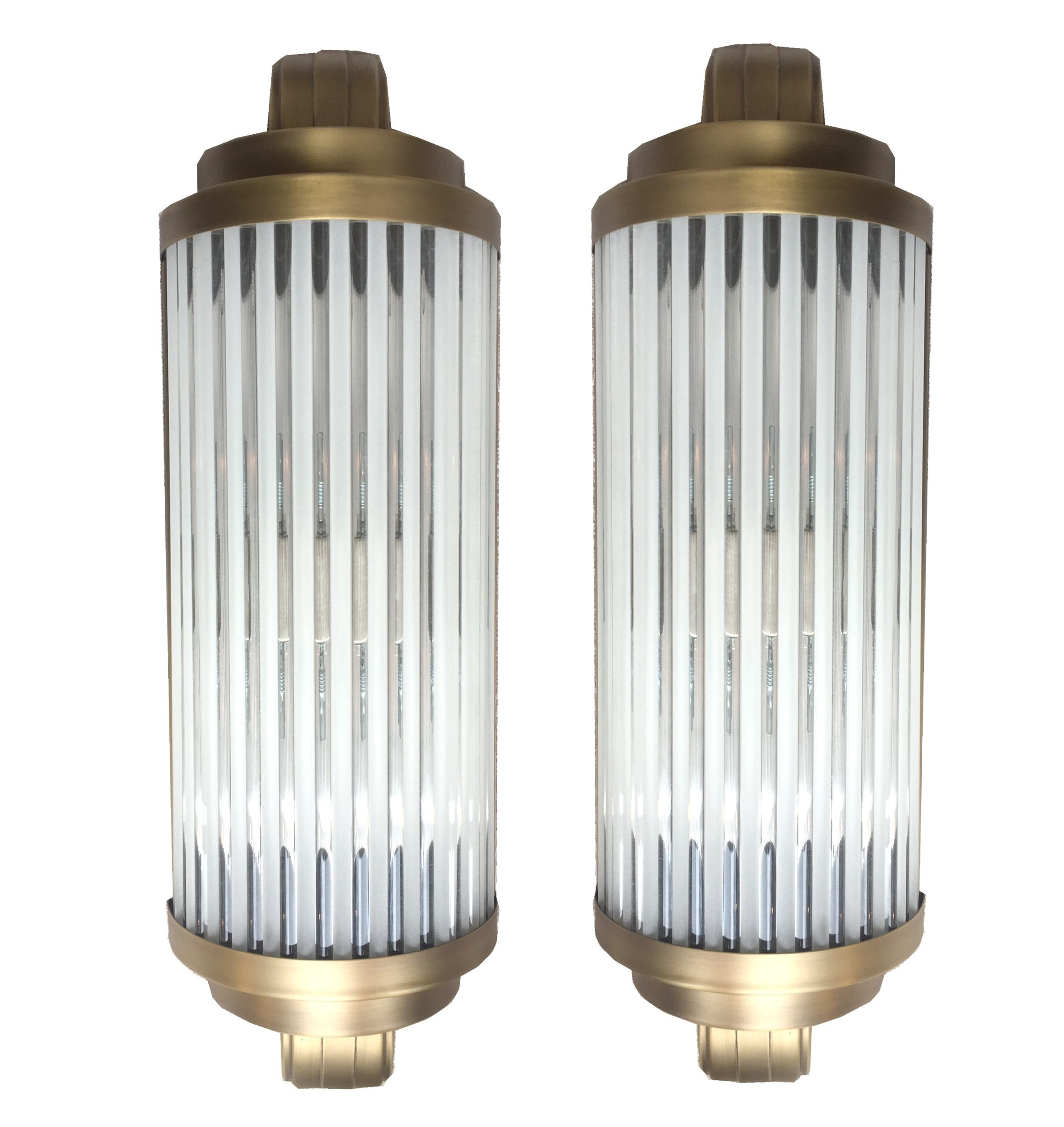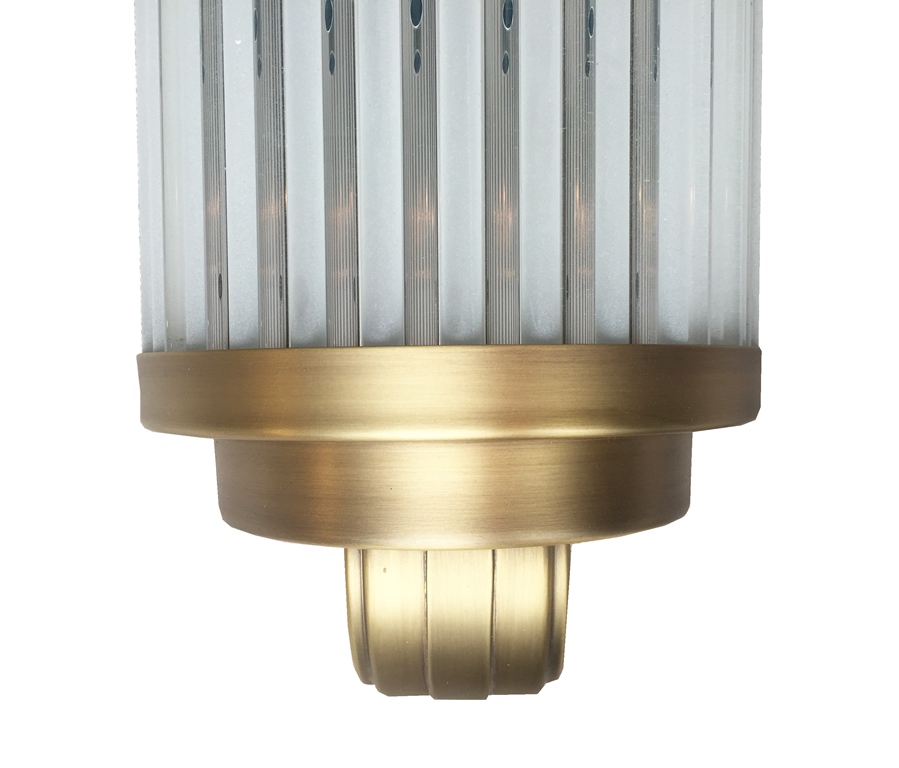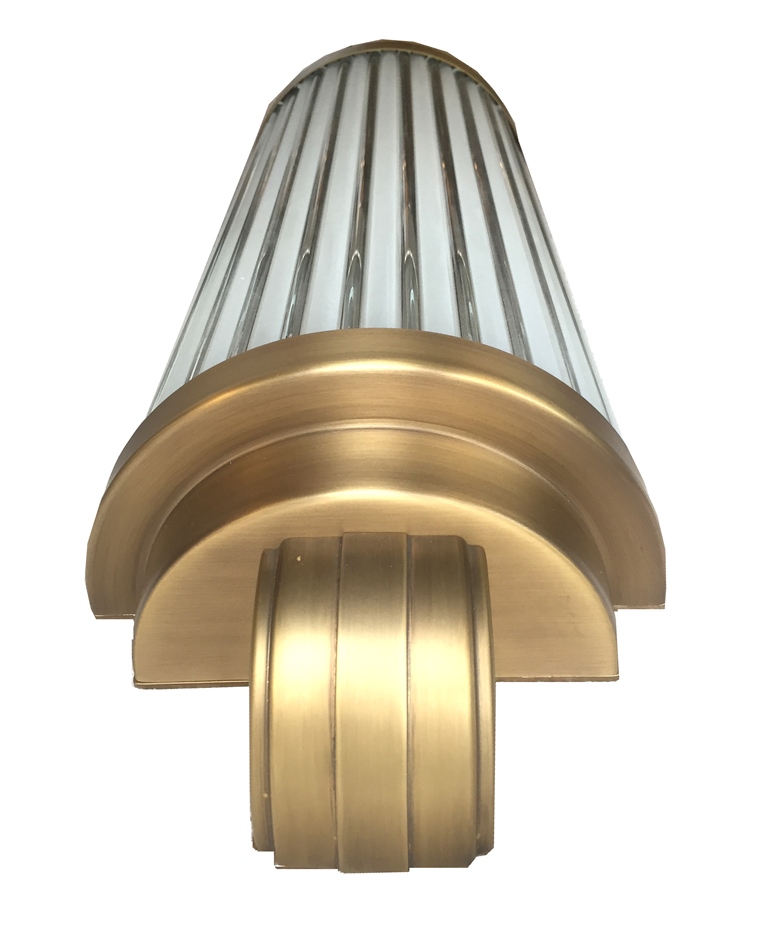 Pair of bronzed wall appliques in the style of Art Déco.
High quality new production by hand.
New production in bronzed brass .
Glass bars. 2 light sources E14
Height: 55 cm
Width: 20 cm
Depth: 11 cm
Pair of bronze wall appliques
This pair of art deco style bronzed wall appliques is a new creation and is characterized by its clean lines, geometric shapes and the use of high quality materials.
Art Deco often used luxurious materials such as brass, bronze, chrome and glass to convey a sense of glamor and sophistication.
Typical features of Art Deco wall appliqués are:
Geometric Shapes: Art Deco wall appliqués are often designed in angular, geometric shapes, such as triangles, rectangles, or circles.
Contrasting colors: such as black and white, red and green or blue and yellow.
Glass and Mirrors: In many Art Deco wall appliques, glass shades or mirrors are used to create a diffused light while taking advantage of the shine and reflections of the material.
HIGH QUALITY MATERIALS: Art Deco wall appliques are often made from brass, bronze or chrome to convey a luxurious and sophisticated feel.
Decorative details: Art Deco wall appliqués are often provided with decorative elements such as engravings, embellishments or inlays to make them even more eye-catching.
Art Deco wall appliques are functional as well as aesthetically pleasing and can be viewed as works of art on the wall.
Art Deco at RSA Wiesbaden
You can find more Art Deco cabinets, Art Deco chests of drawers and Art Deco lamps in my shop in Wiesbaden. Regine Schmitz-Avila – your specialist for French Art Deco furniture and art objects from around 1930.