Monumental Italian chandelier
Nr. 2259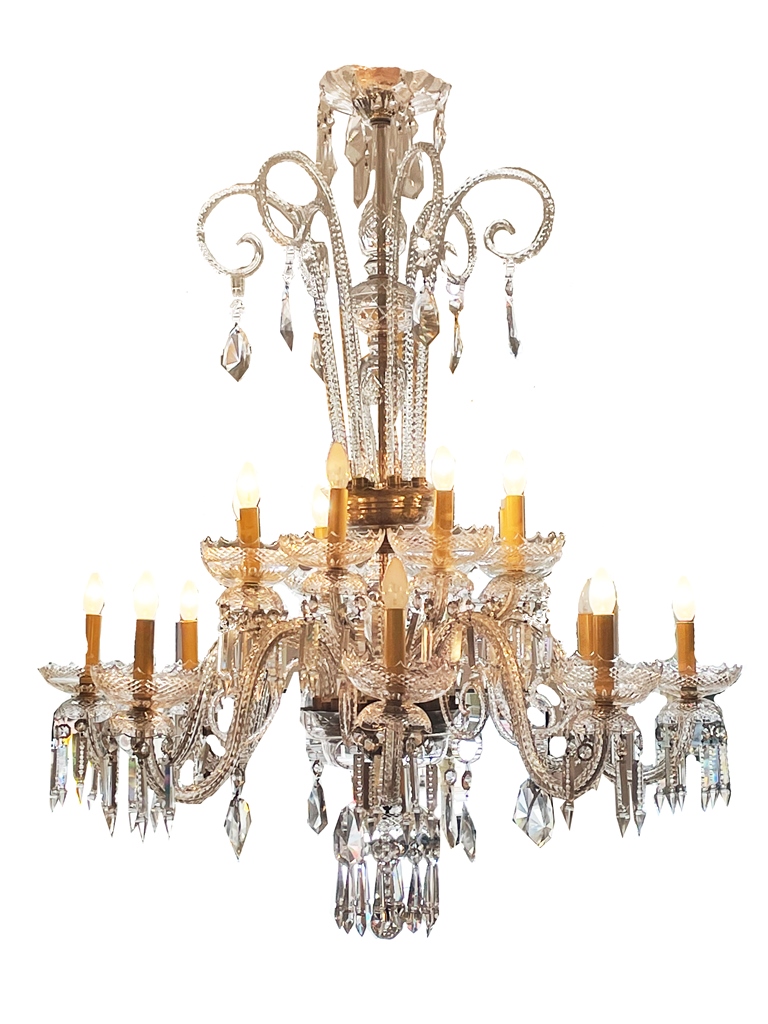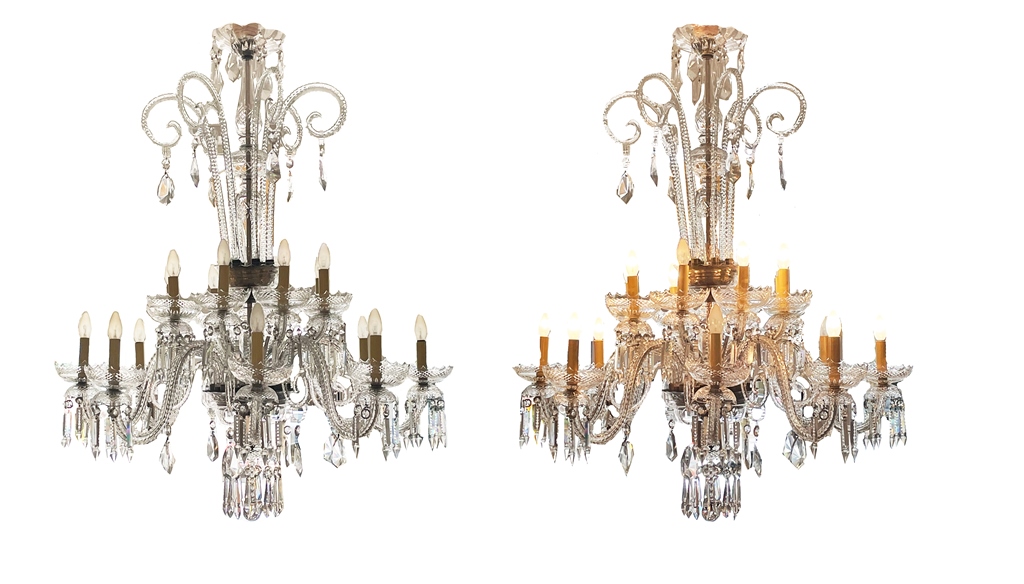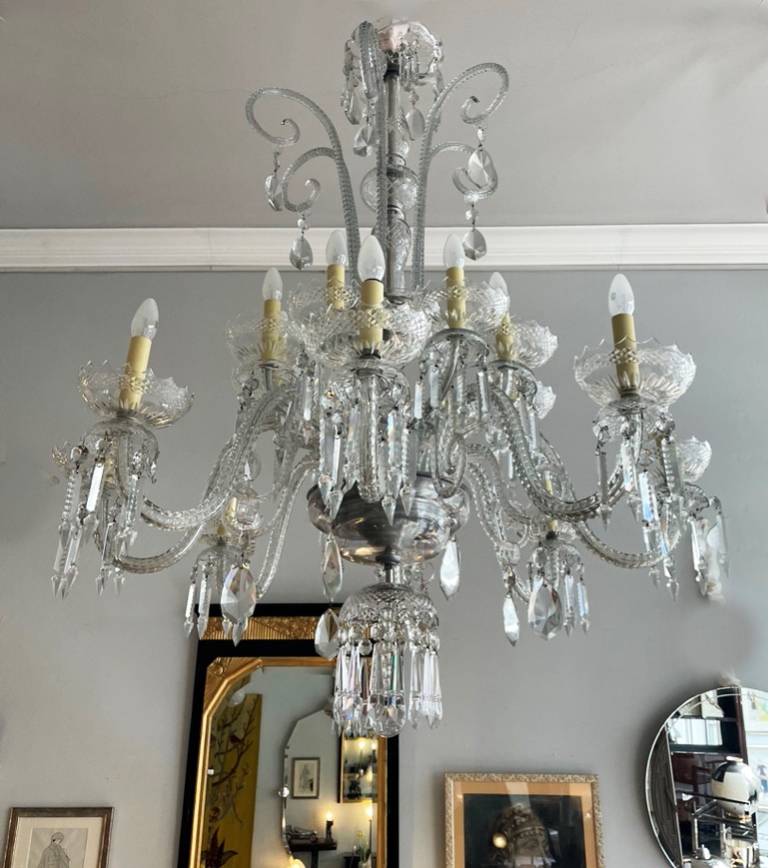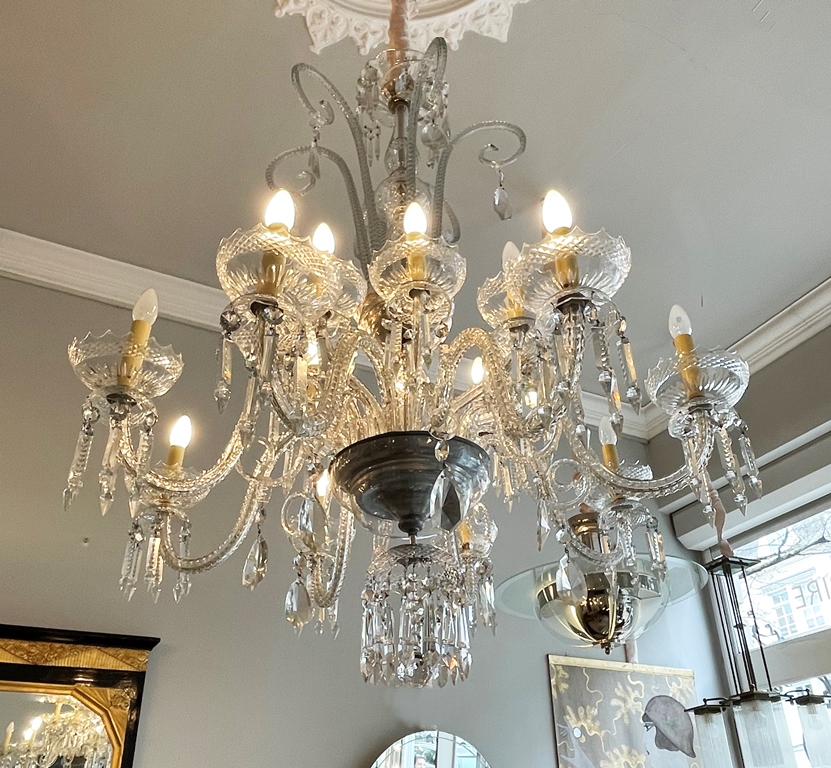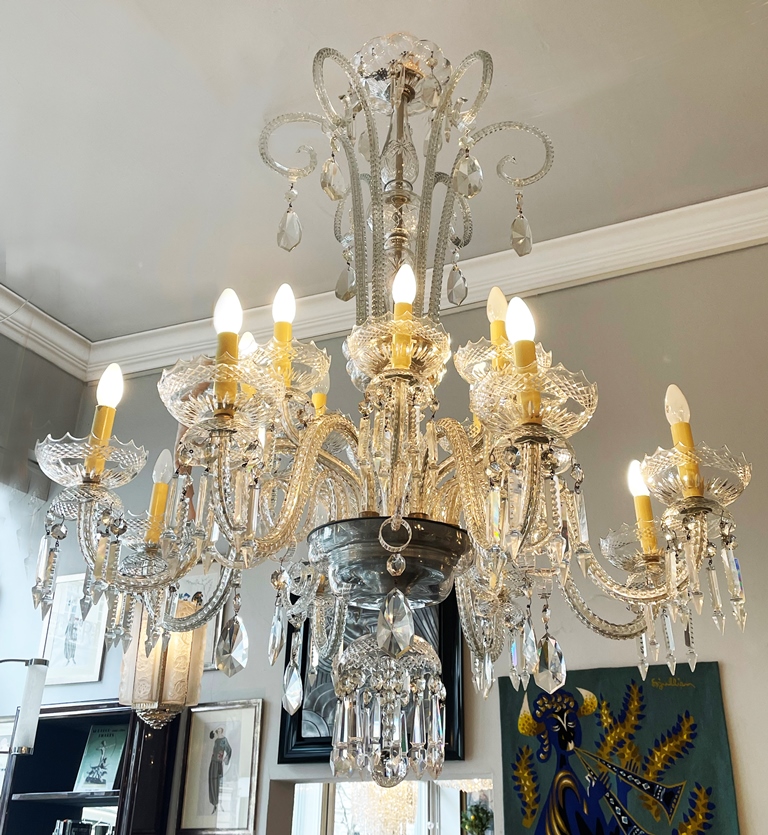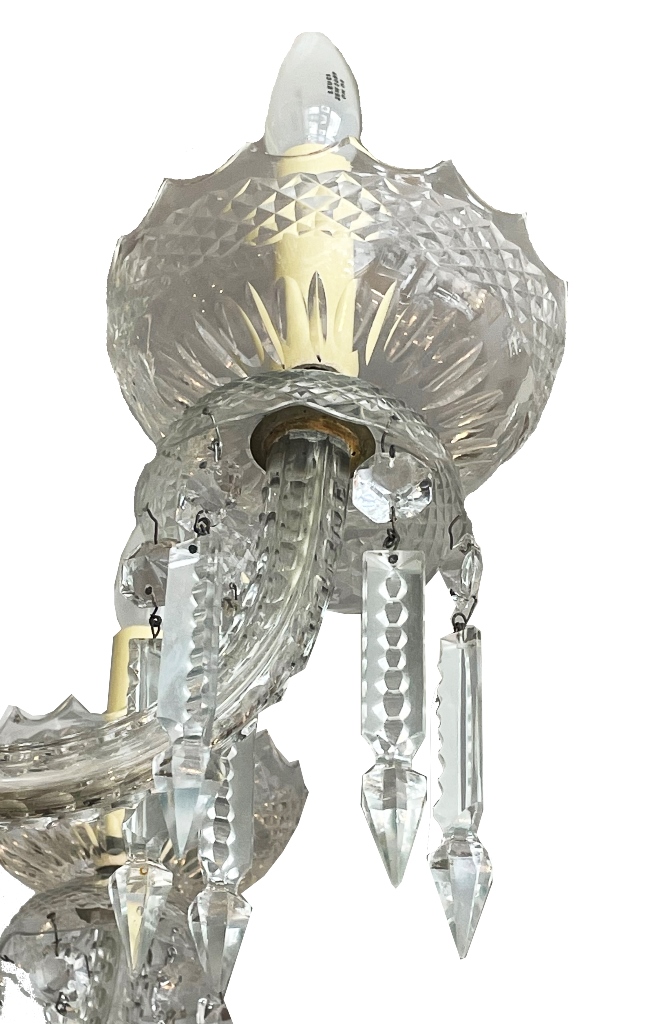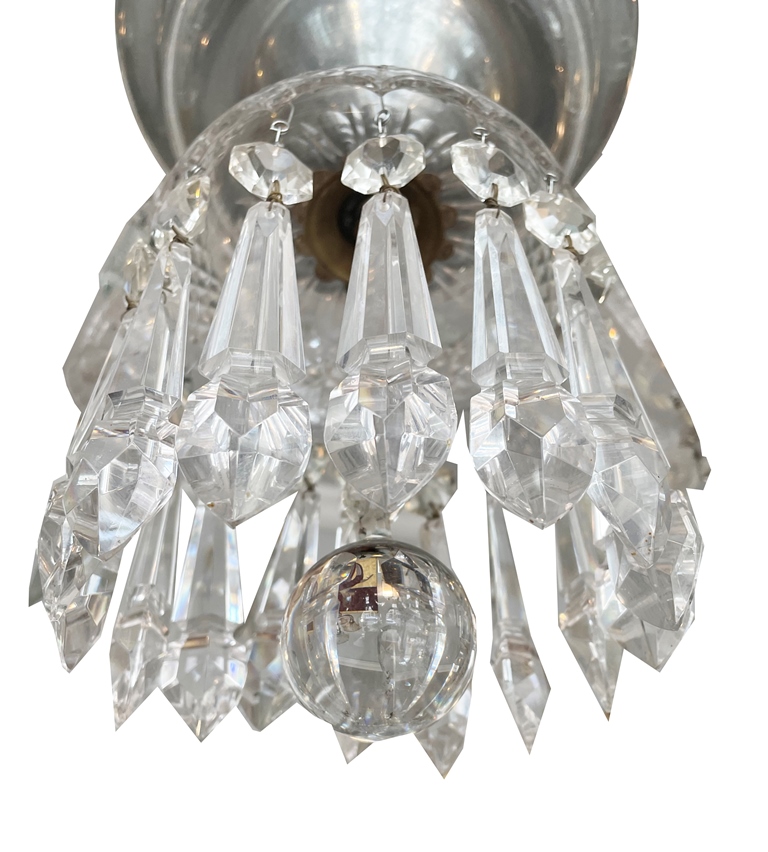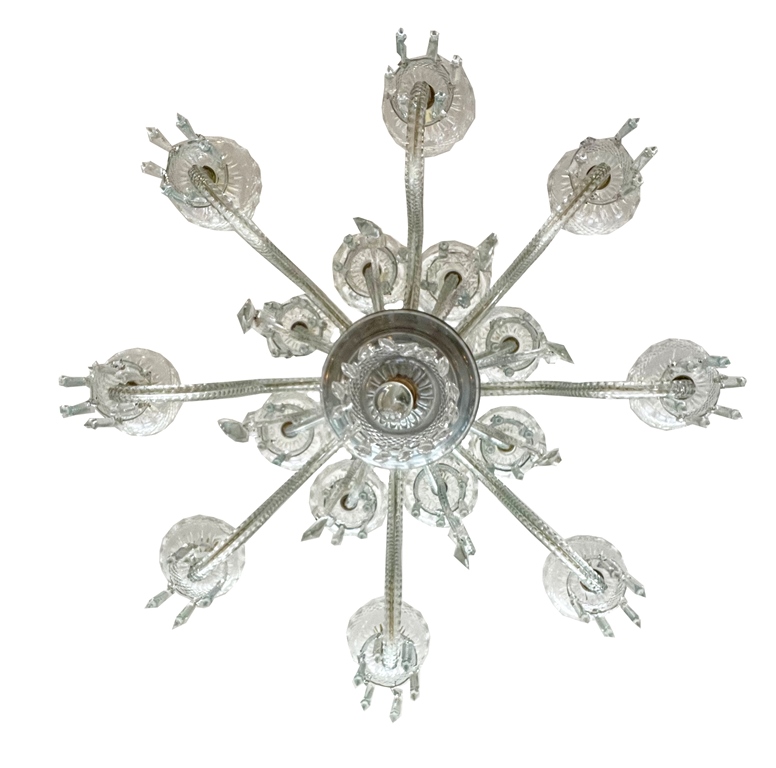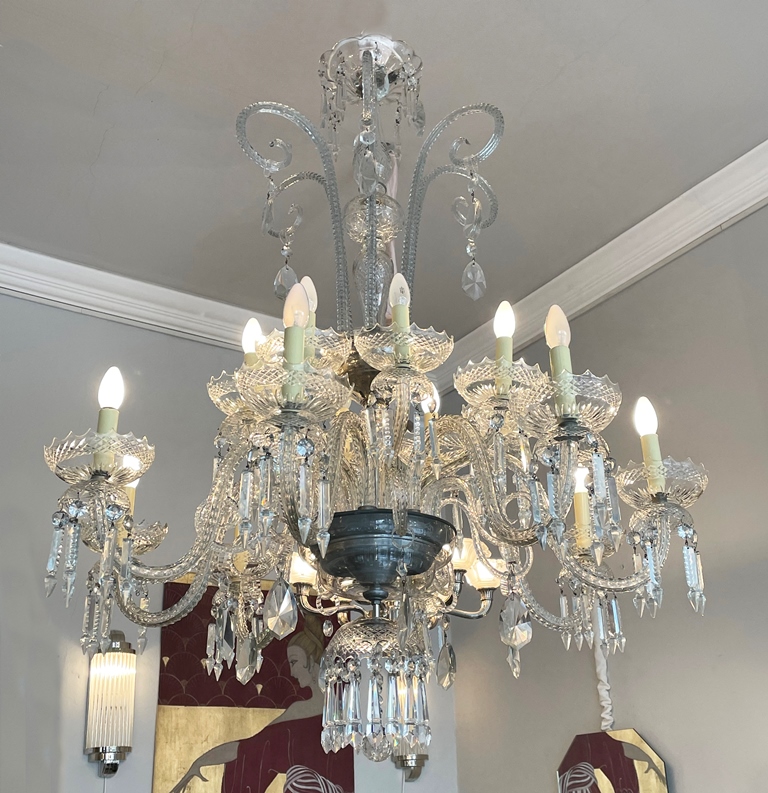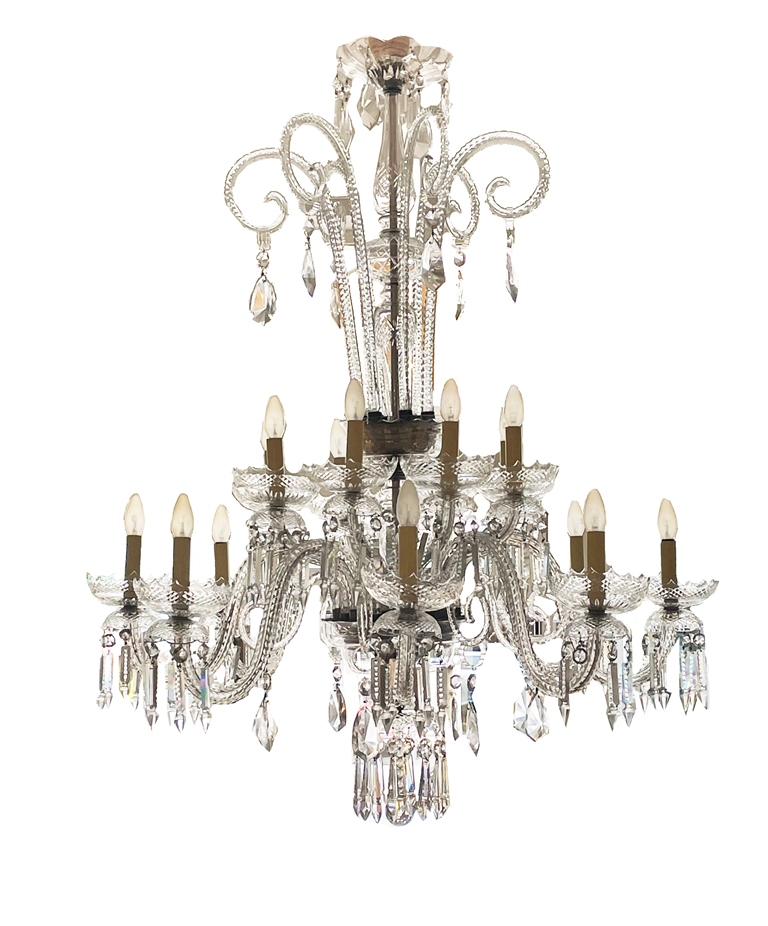 Magnificent large chandelier

Italy around 1920.
Murano crystal glass
16 arms.
Glass arms arranged in 2 rows with glass bowls – drop pendants in glass and round glass balls in full glass in the lower end.
In the upper part there are 6 rising glass arms, each of which is rolled up and holds a large, multi-cut glass crystal.
An absolute highlight for a large entrance hall, a stairwell or as a contrast to modern furnishings!
Height: 130 cm
Diameter: 112cm