Large dining table by André Arbus
Nr. 1662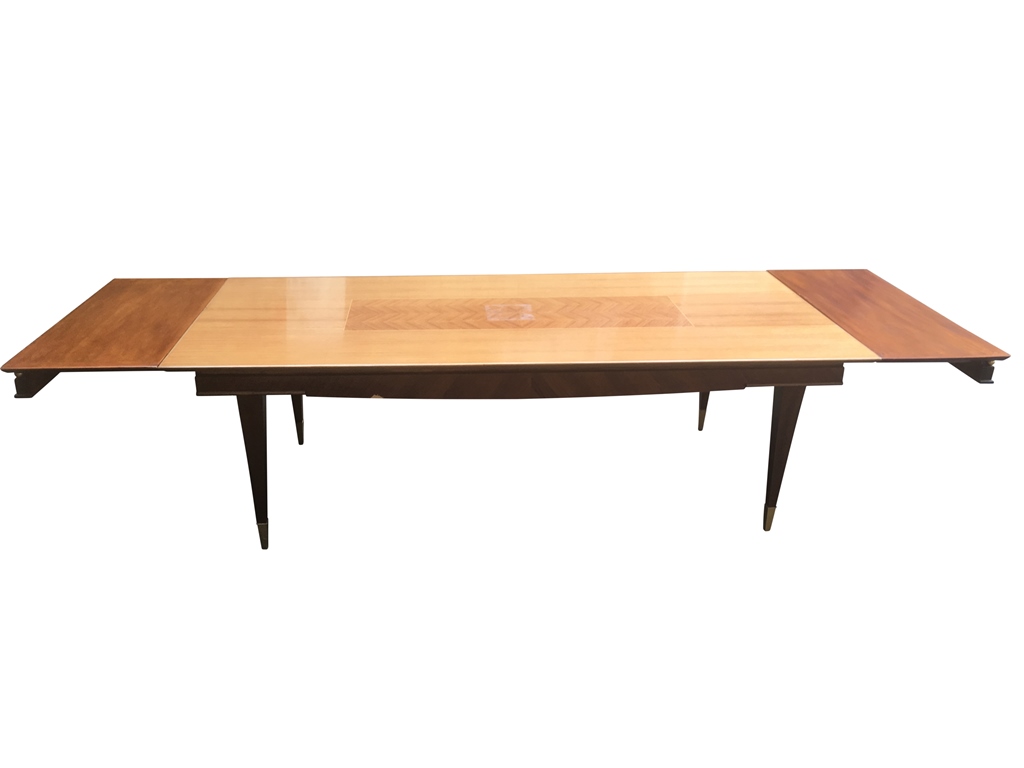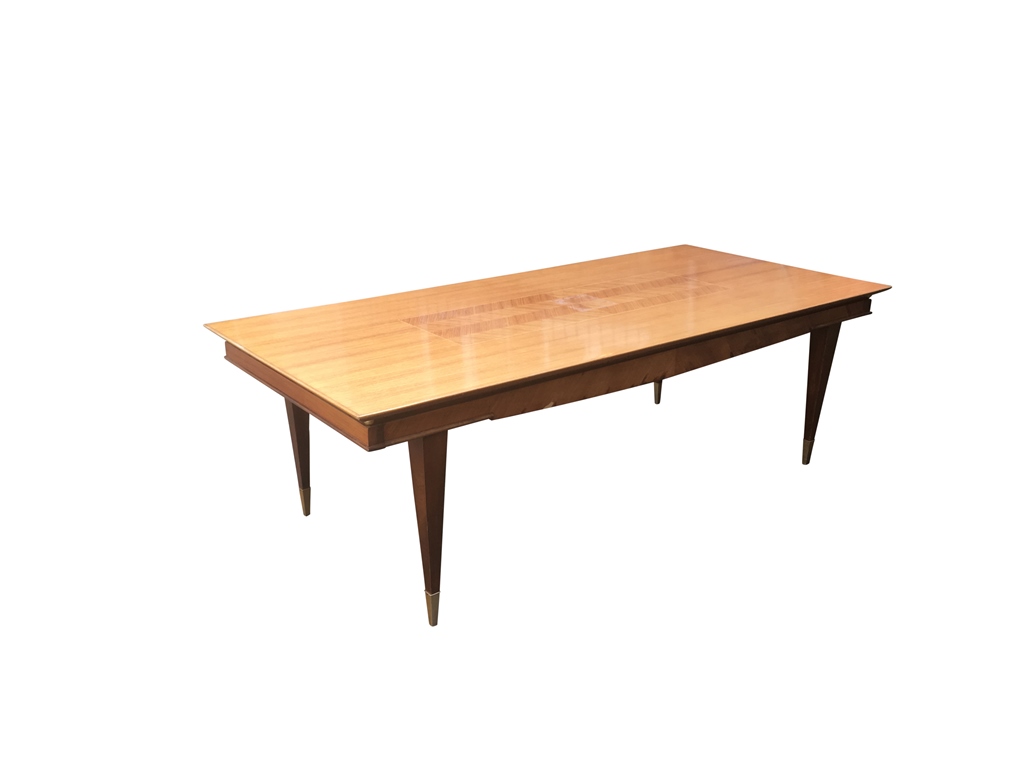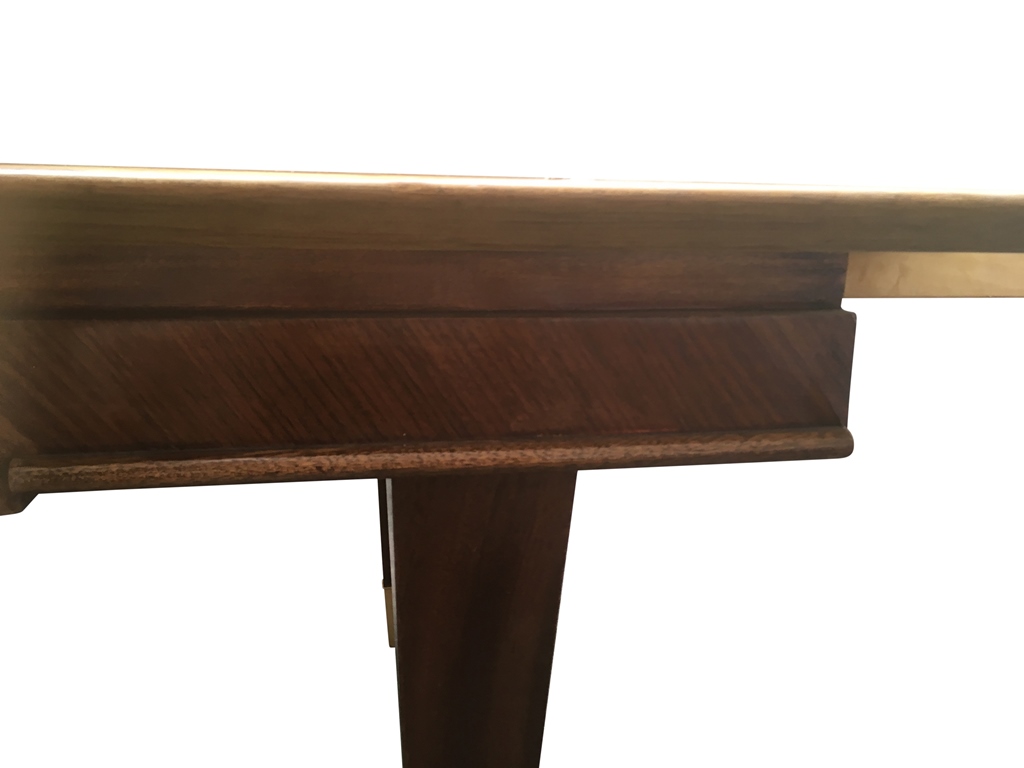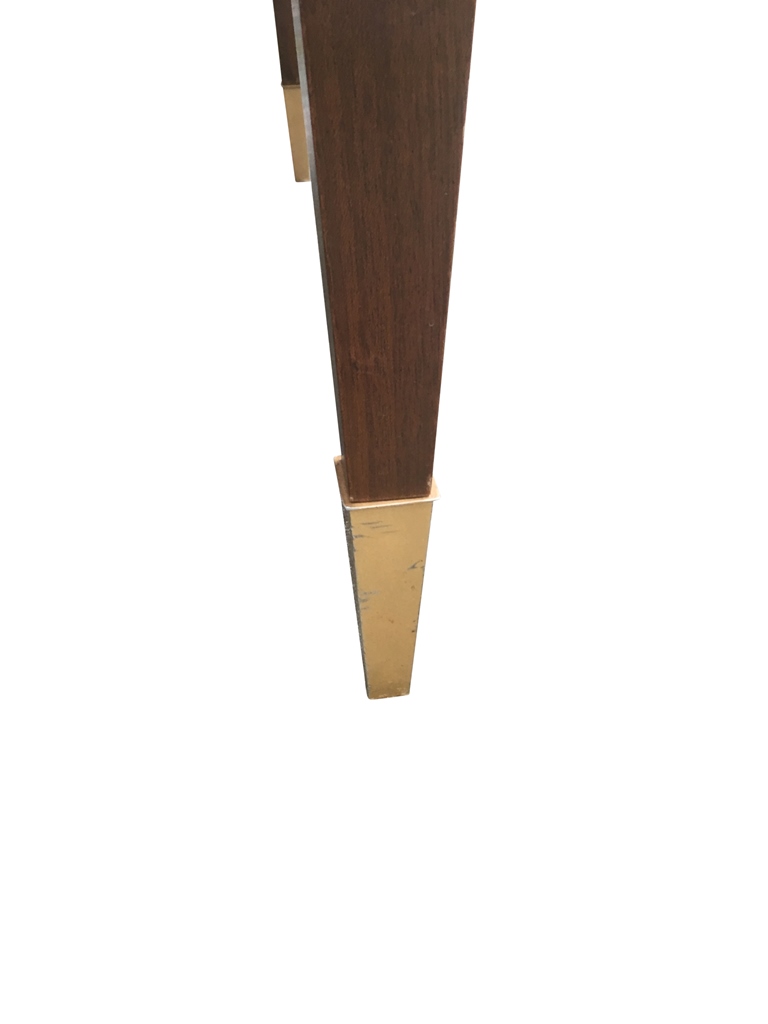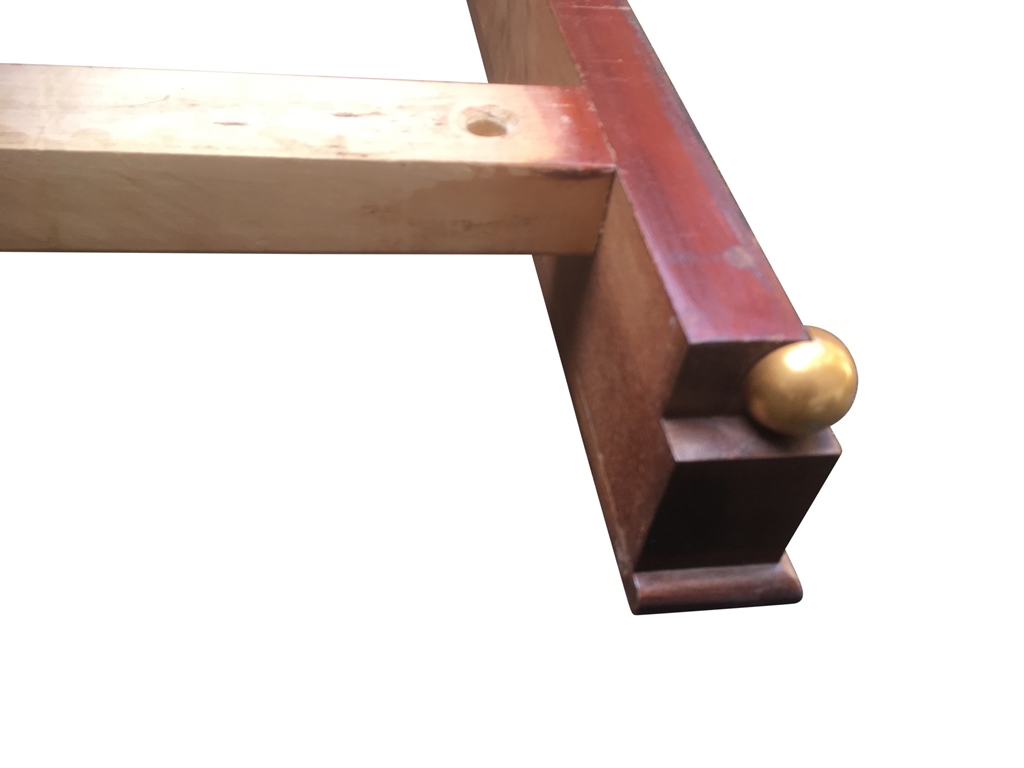 Large dining room table by André Arbus.
France around 1940/50.
Attributed to André Arbus.
André Pierre Léon Arbus (b. November 17, 1903 Toulouse; † December 12, 1969 Paris) was a French interior decorator and descended from a family of cabinetmakers. He participated in many prestigious exhibitions and in 1935 received the "Prix Blumenthal" prize, which awarded young French artists.
Rosewood, mahogany with ribbon inlays and bronze sabots.
2 original shelves present.
Hight: 77 cm | Length: 240 / 340 cm | Depth: 110cm