Jean Luce glass bowl
Nr. 2167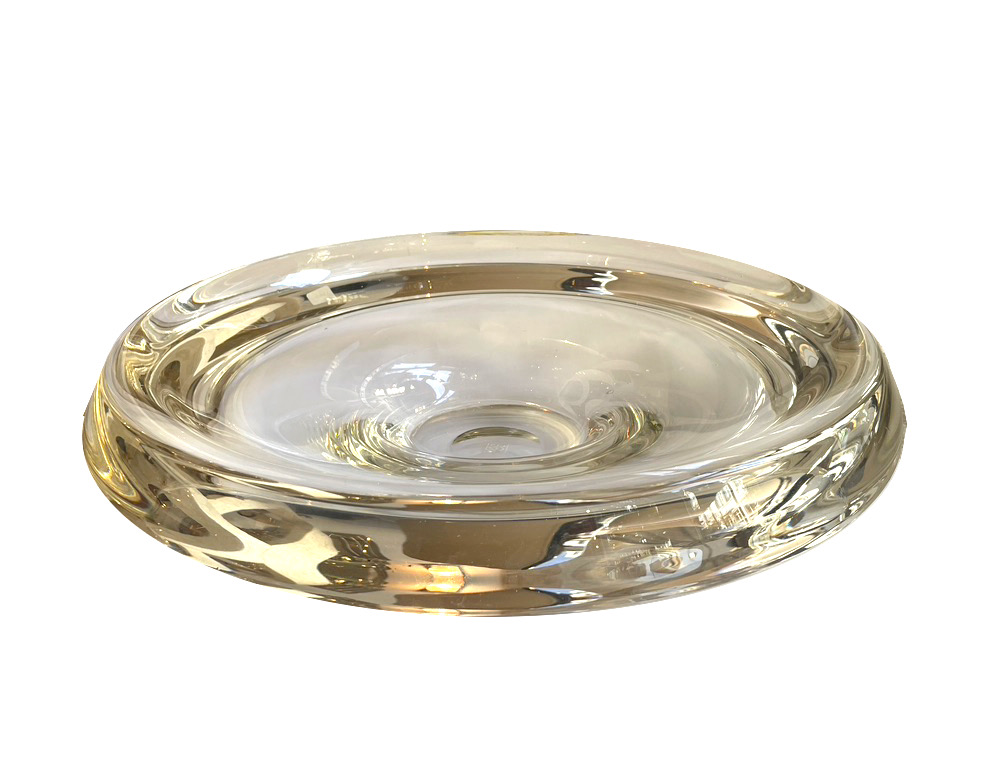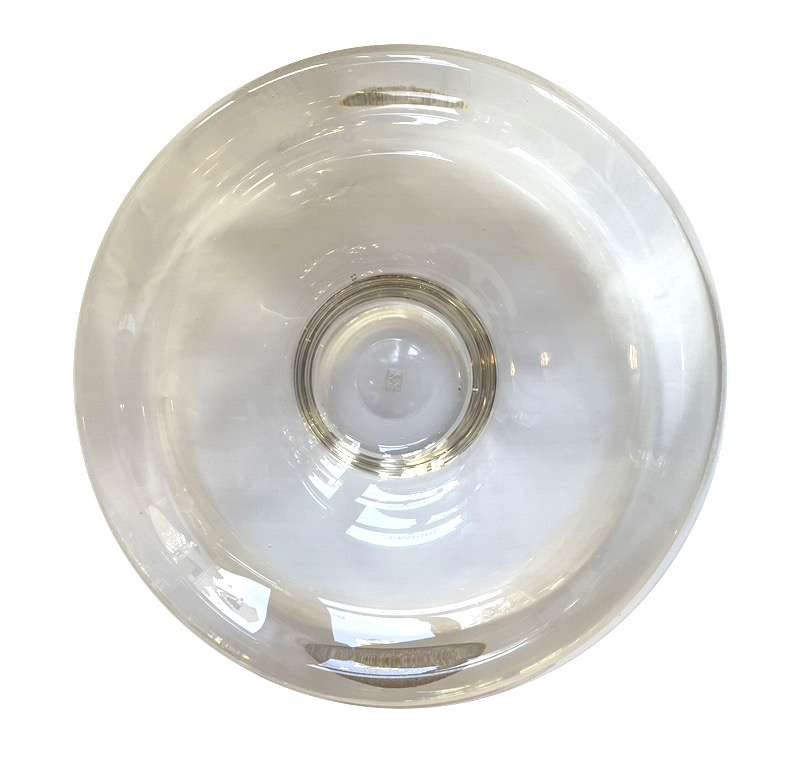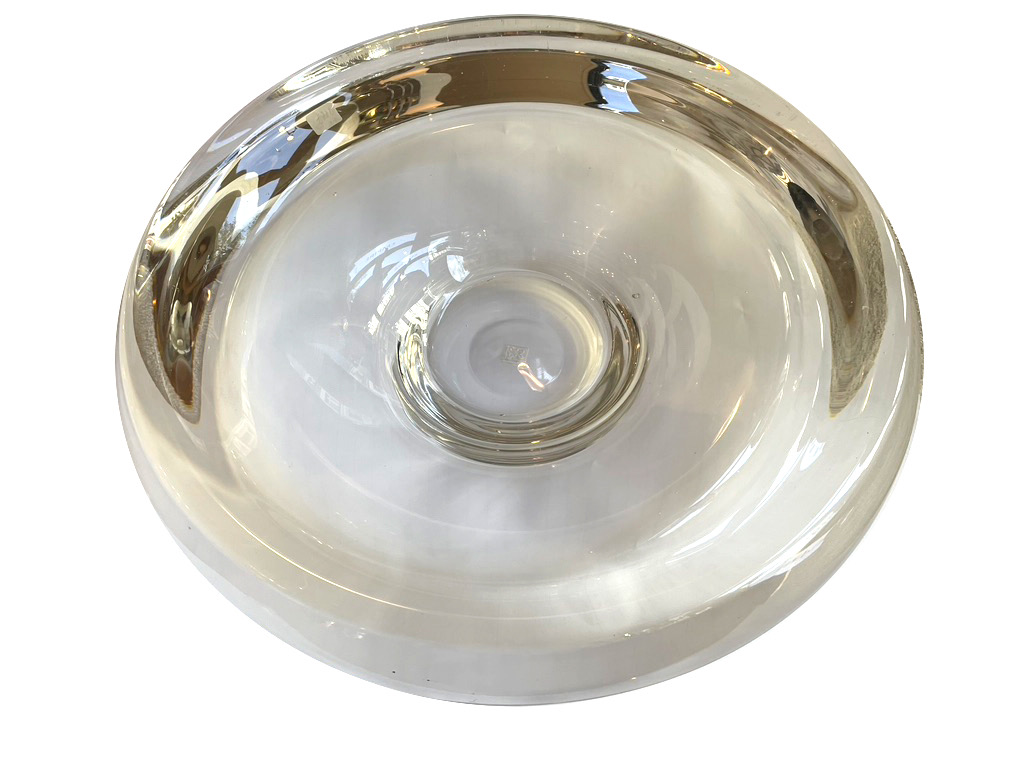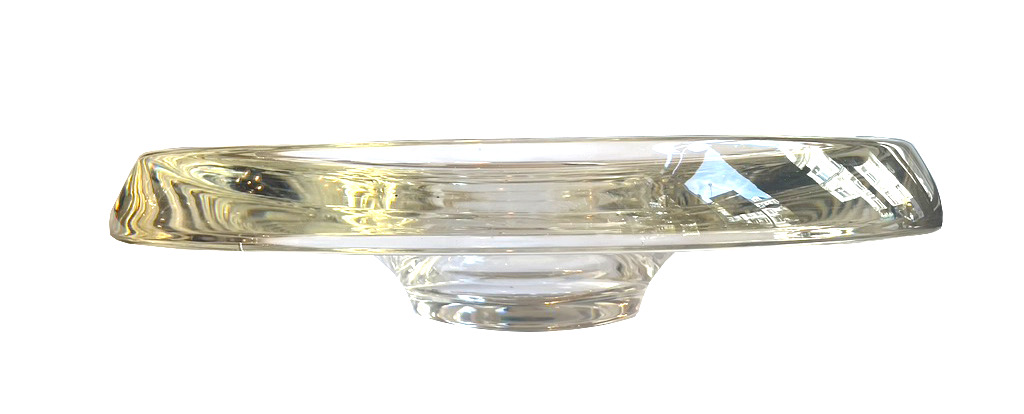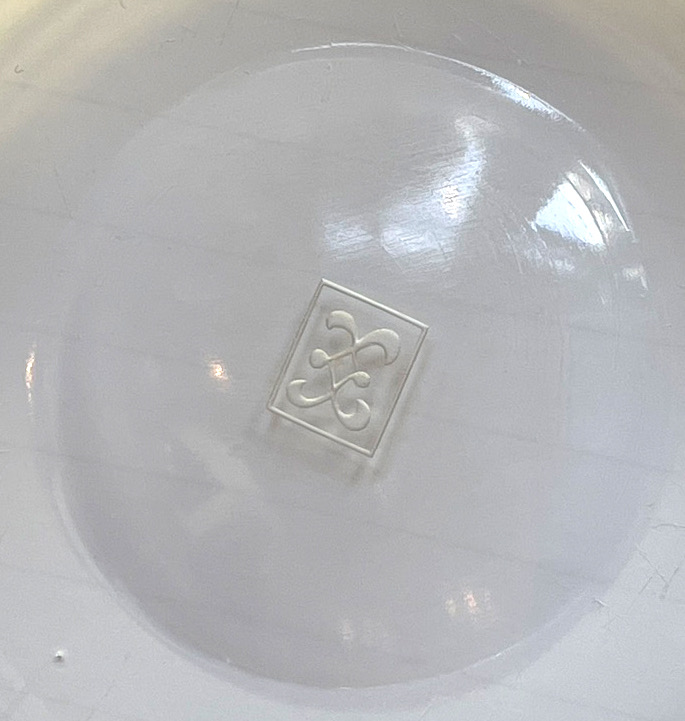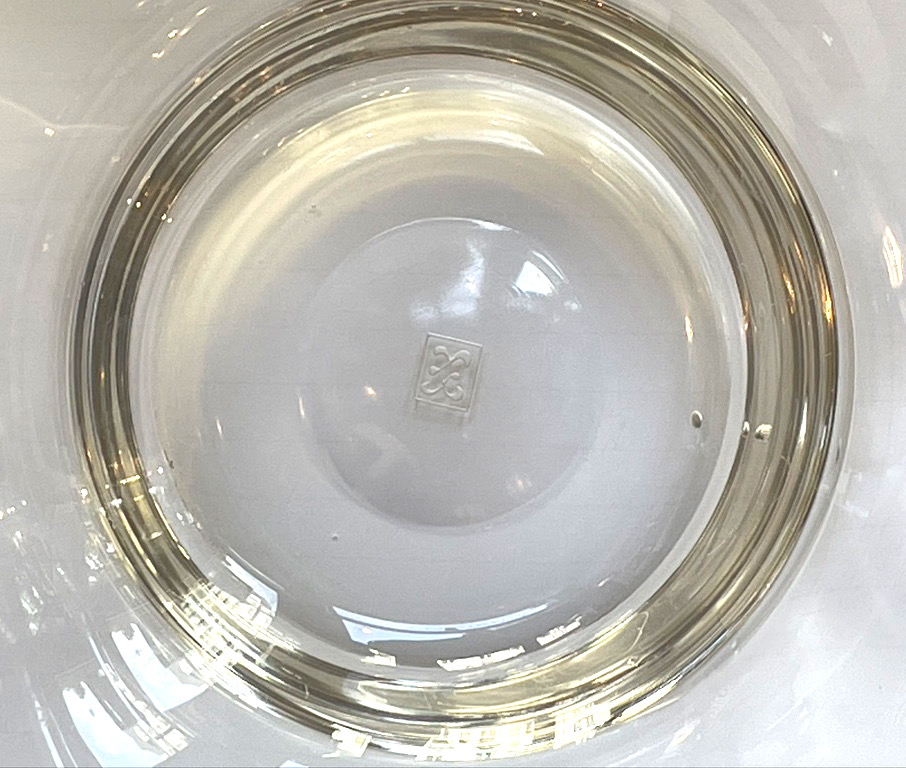 Signed Art Deco glass bowl by Jean Luce
Paris 1865-1964.
Perfect state of preservation.
Translucent solid glass with signature of the artist's monogram.
Literature comparison: René Chavance, Les verreries de Jean Luce, "Art et Décoration", Paris, January 1928
Height: 10 cm | Diameter : 38 cm center |
Legend:
Jean Luce worked in his father's ceramics workshop that made tableware. In 1921 he showed his work for the first time in the Musée Galliéra, Paris, then in the Salons d'Automne and Salons of the SAD (Société des Artistes Décorateurs). In 1923 he opened his own shop, which he was not able to take over until 1931. In 1925 he was a juror at the Paris Exposition Internationale des Arts Décoratifs et Industriels Modernes. From 1931 onwards, Jean LUCE specialized in ceramics and glass for the table, focusing on the double problem of form and decoration. Painted by hand or stenciled, his motifs were linear and naturalistic in the style of Art Modern and highlighted with gold for luxury pieces. His early work was clearly enamelled and from around 1924 he used sandblasting. In 1935 he designed porcelain and glass for the ocean liner "Normandie", which the "Compagnie Générale Transatlantique" took over for their other ships. In the early 1930s he designed glassware for "Cristal de Saint-Louis" and in the late 1950s stainless steel cutlery for "Sola France". In 1937 he became a member of the UAM (Union des Artistes Modernes) and exhibited in 1937 at the Paris Exposition Internationale des Arts et Techniques dans la Vie Moderne in the UAM pavilion. He was responsible for the glassware plate section of the exhibition "Formes Utiles" 1949-50 in the Pavilion de Marsan and exhibited in their exhibitions in 1953 and 1958. He taught at the Ecole des Arts Appliqués in Paris and was a technical advisor at Sèvres. In the mid-1980s, Les Verreries de la Rochère reproduced the hand-blown drinking glasses from LUCE based on original designs from around 1925. A coffee and tea set was reissued by the Lumen Center in 1988-91.
Bibliography:
René Chavance, Les verreries de Jean Luce, "Art et Décoration", Paris, January 1928.