Illuminable Art Déco showcase around 1940-50
Nr. 2088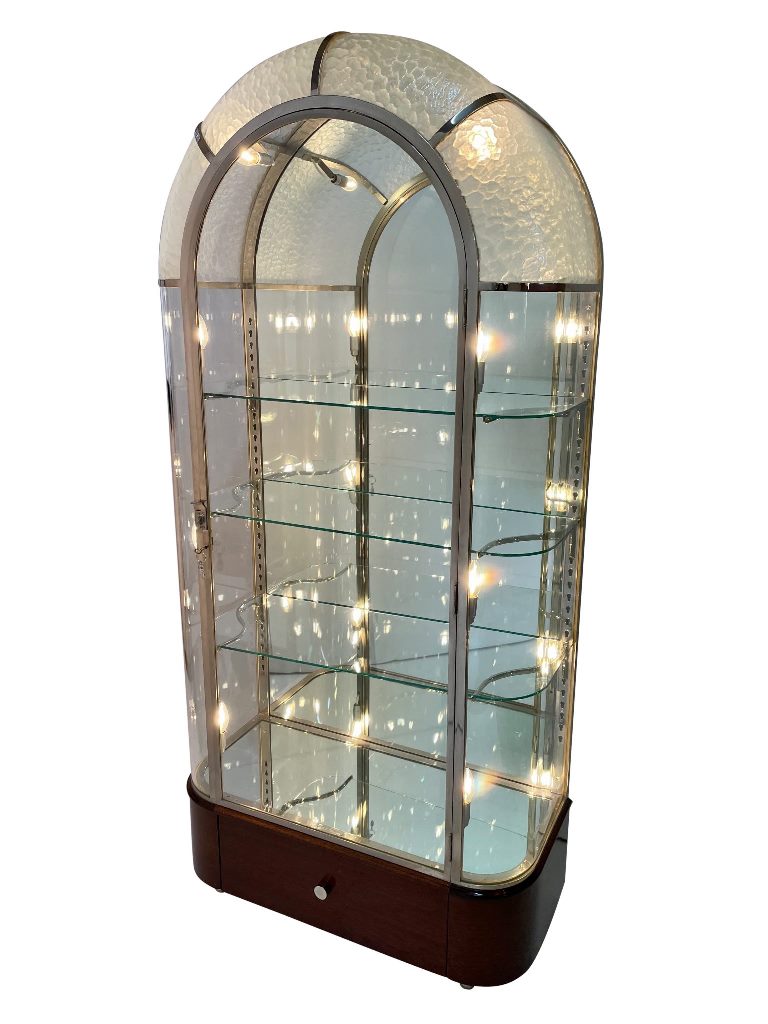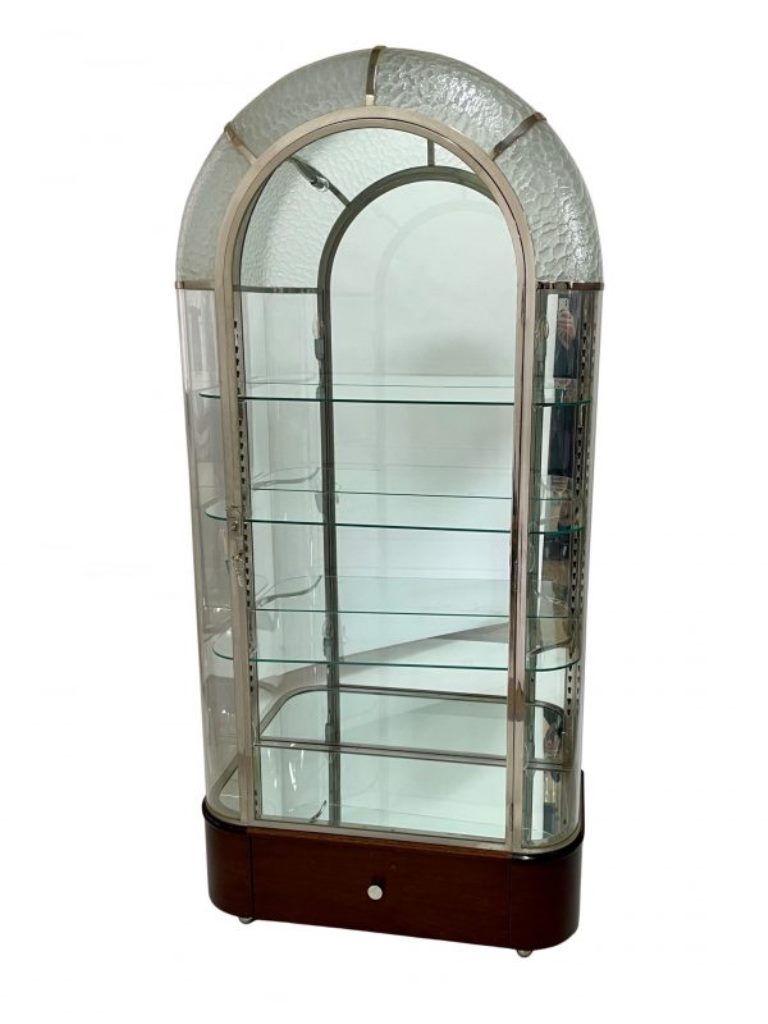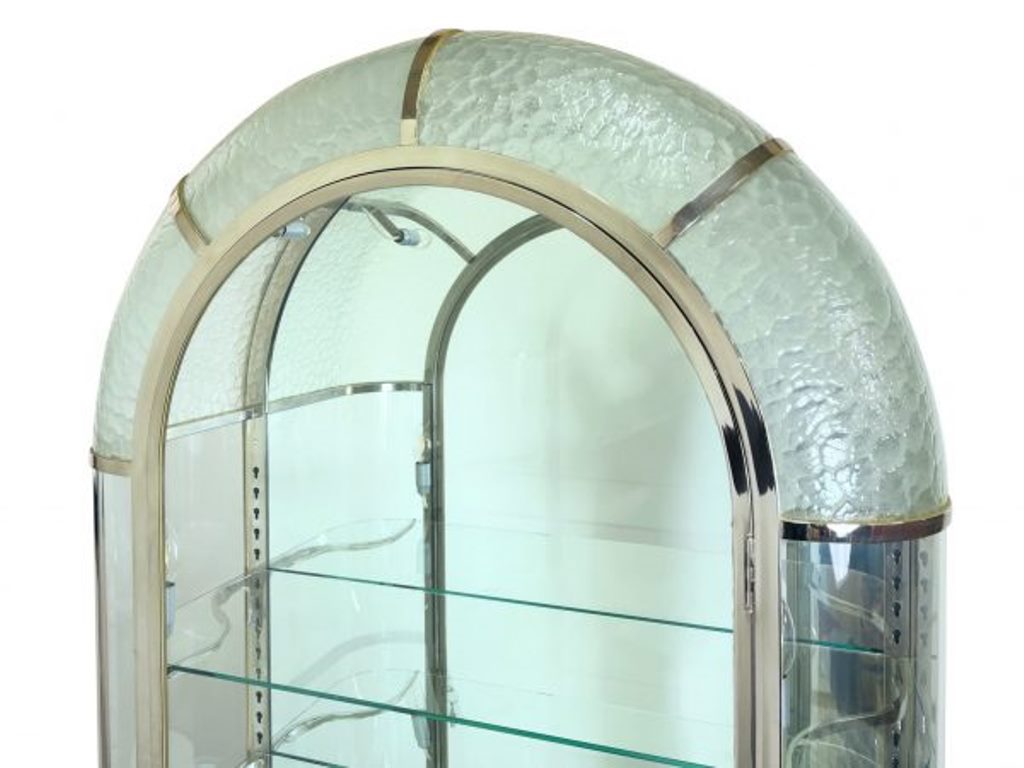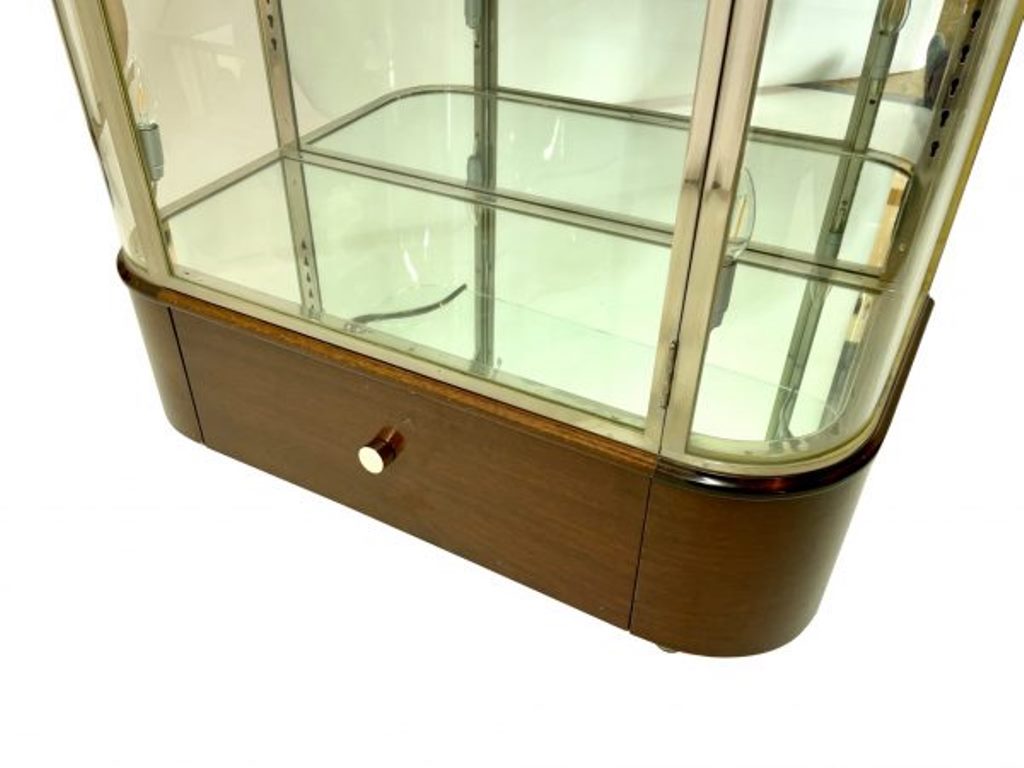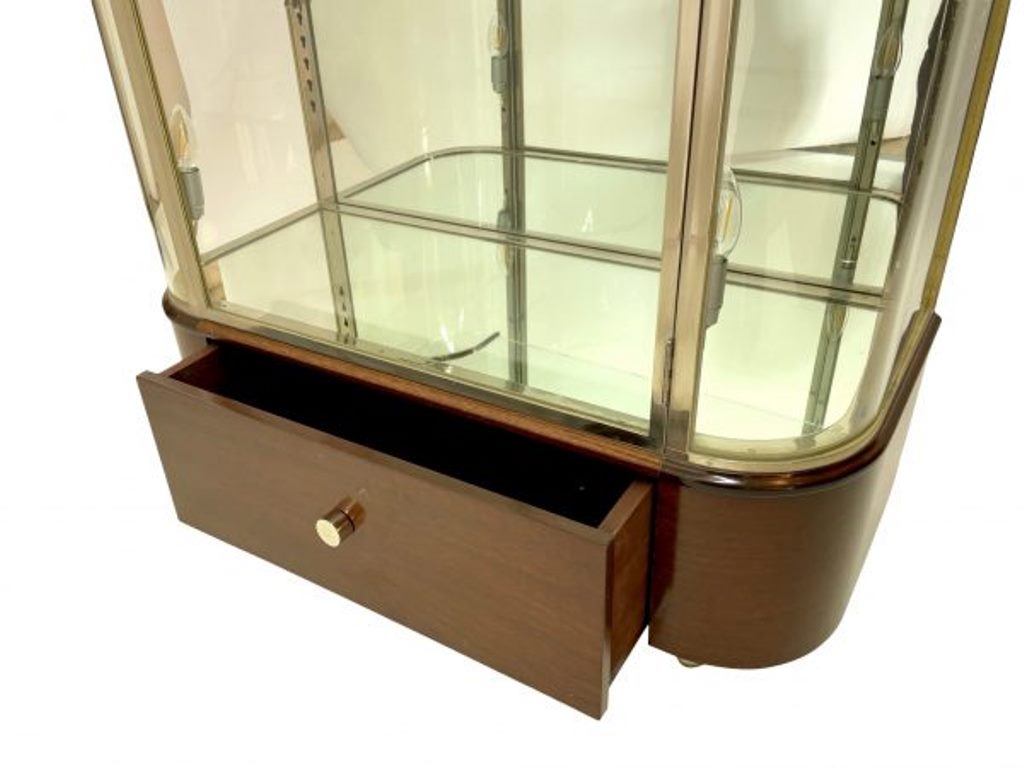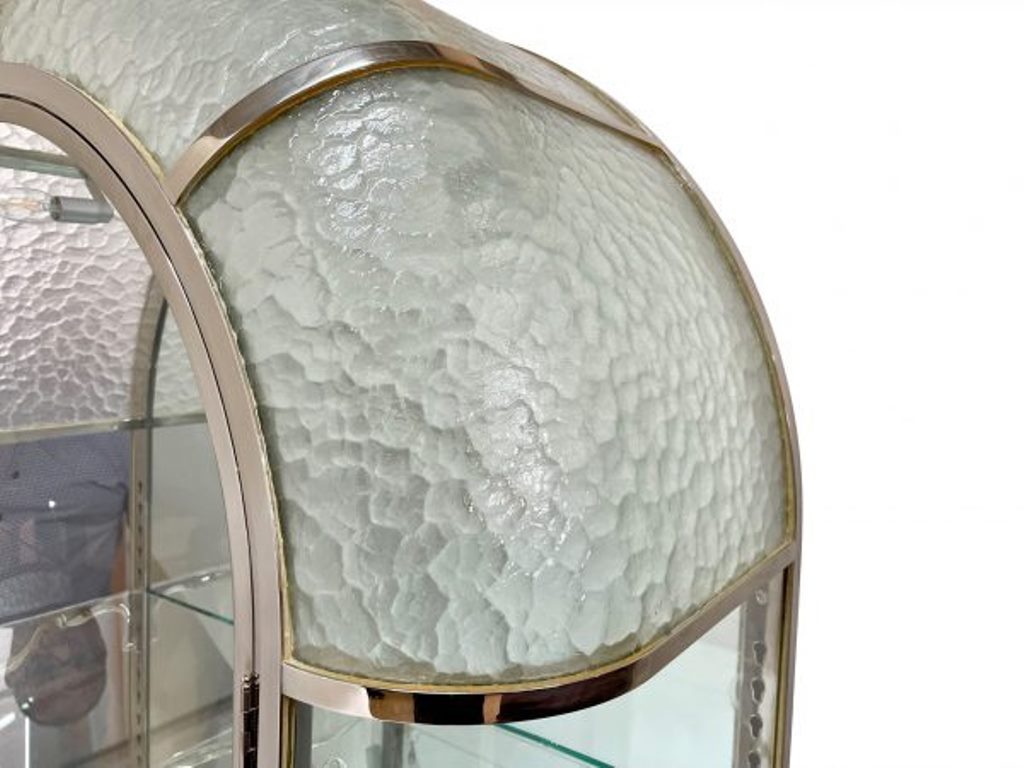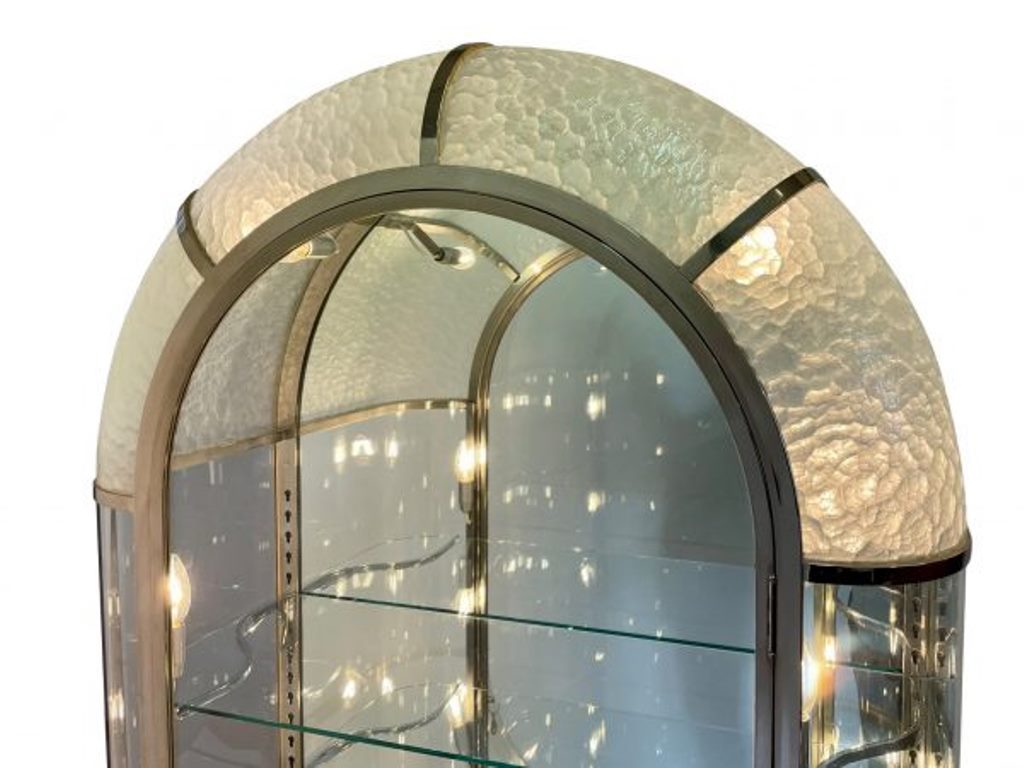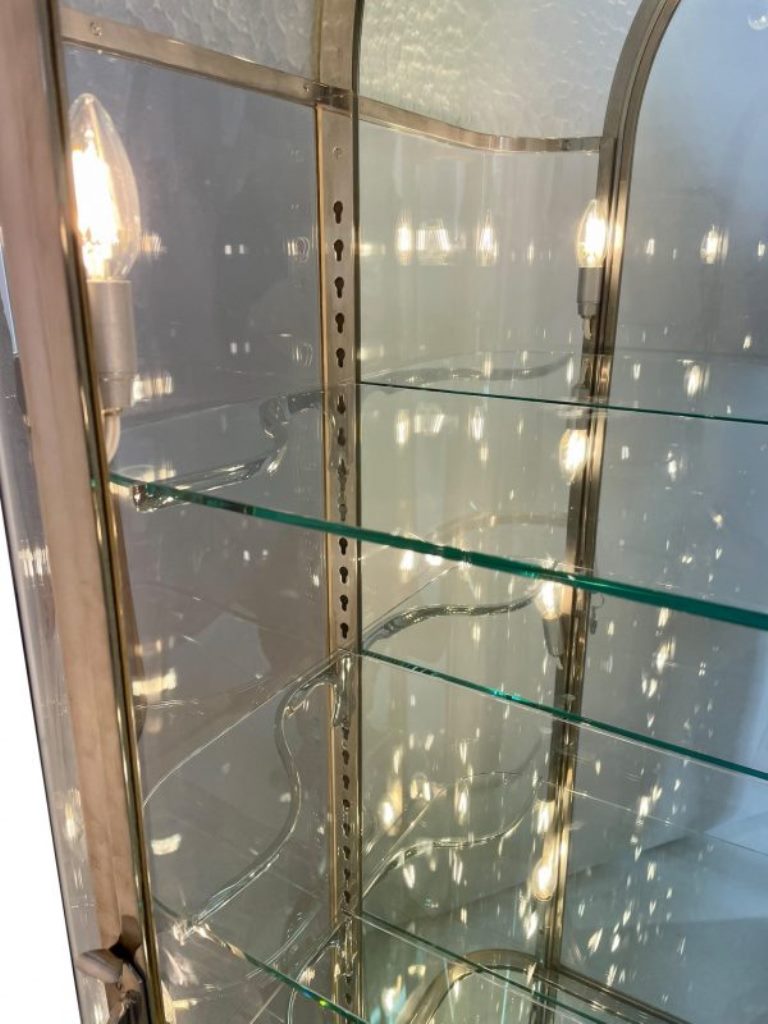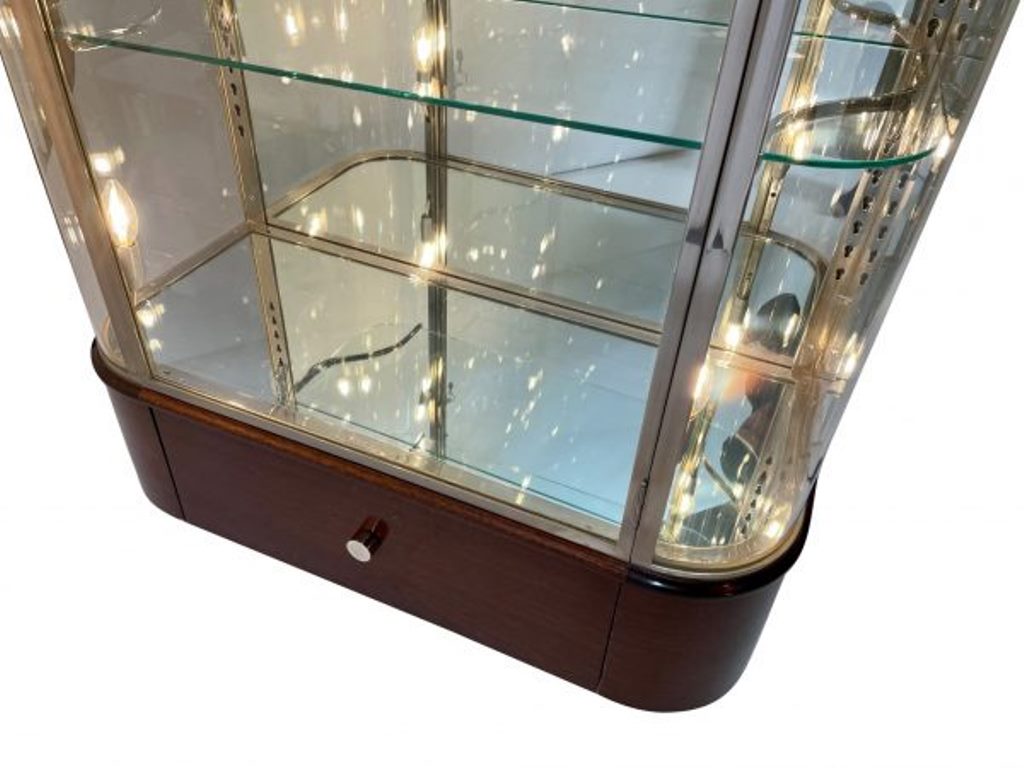 Very rare Art Déco showcase
France around 1940-1950.
Brass, chrome, glass and mahogany.
Original three-sided glazed showcase with a high plinth drawer in mahogany.
Lockable door with original fittings.
Adjustable glass shelves and original chrome-plated temples.
Electrified light sources on the side and in the canopy.
The rounded canopy made of ice glass – a cloud-like appearance.
Rounded side glass – beautiful original condition.
Absolute collector's item!
Height: 194 cm
Width: 90 cm | Depth: 40 cm