Art Déco wall shelf
Nr. 1992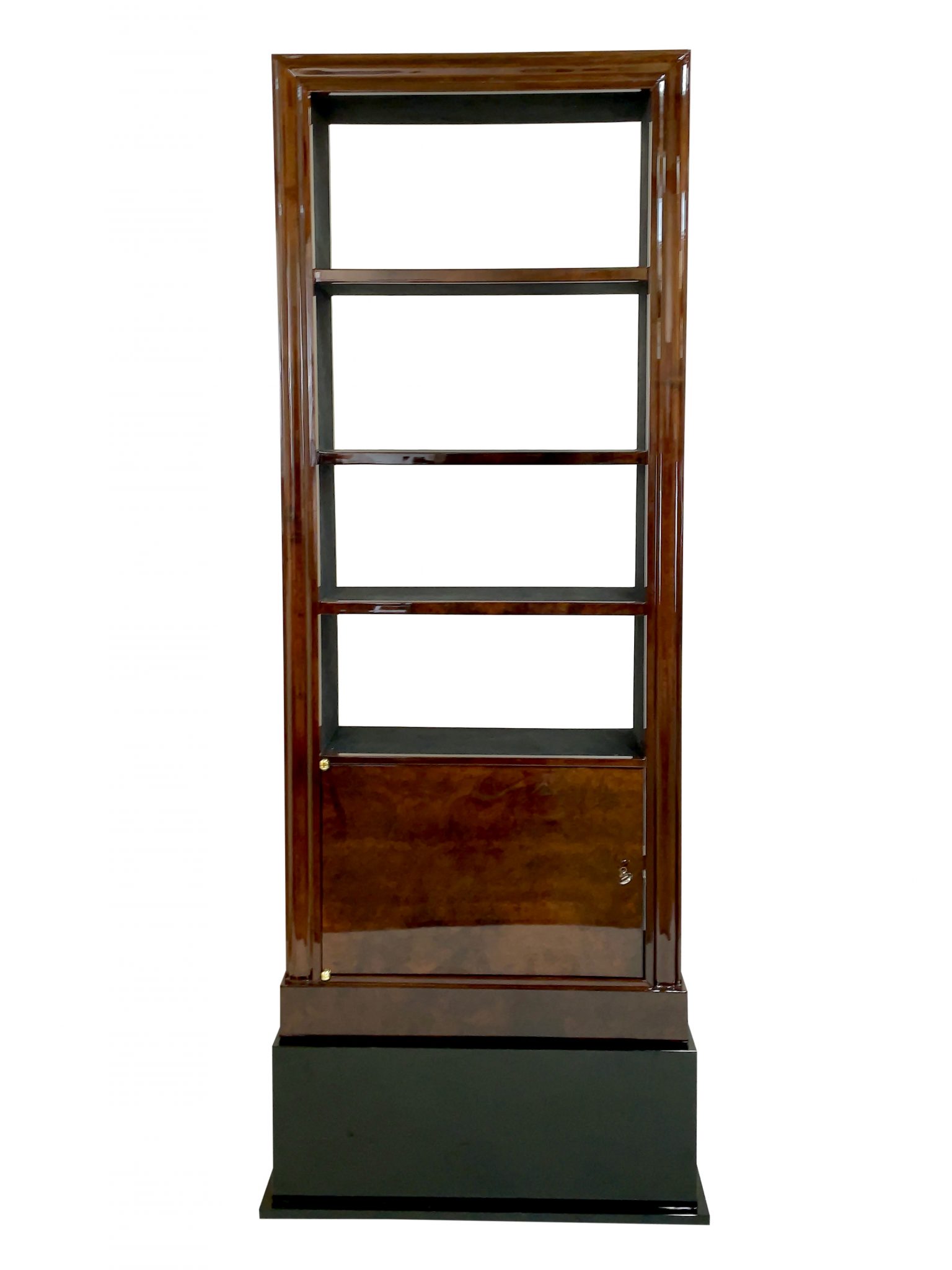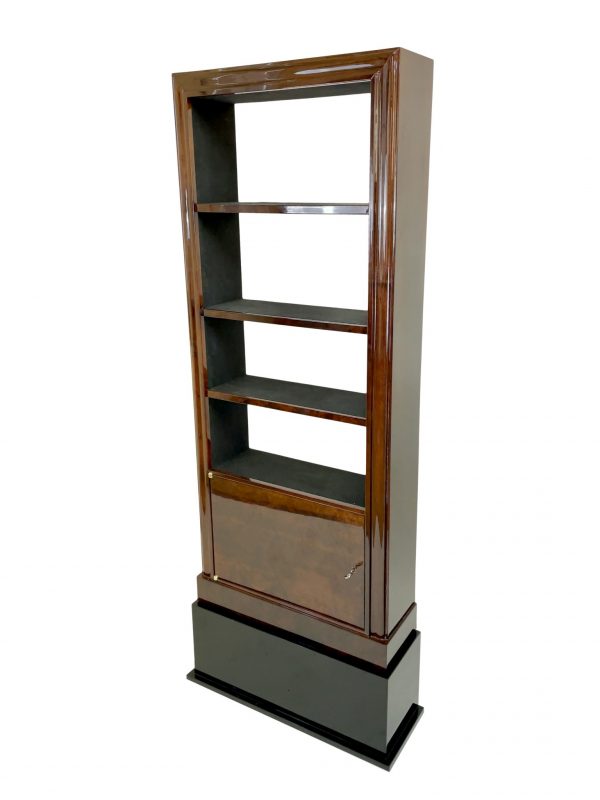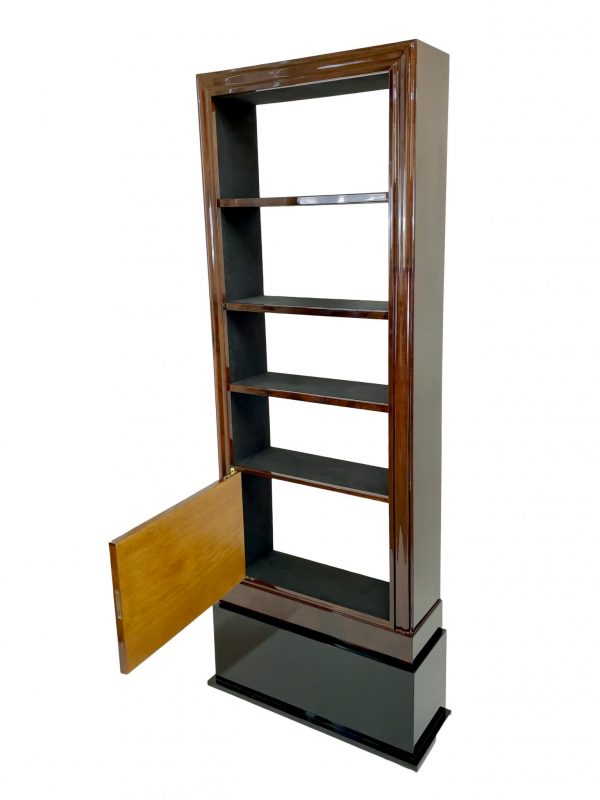 Elegant Art Déco wall shelf
France around 1920-30. Walnut standing on a black base (renewed).
A door with an original lock and key. Very beautiful geometric inlays in various precious woods. I
n the shelf 3 recessed shelves covered with anthracite-colored fabric.
Mirrored back wall.
Height: 203 cm | Width: 79 cm
Depth: 31 cm
Built as a pair, there is exactly the same one again.