Art Déco ceiling lamp Petitot Waterfal
Nr. 2373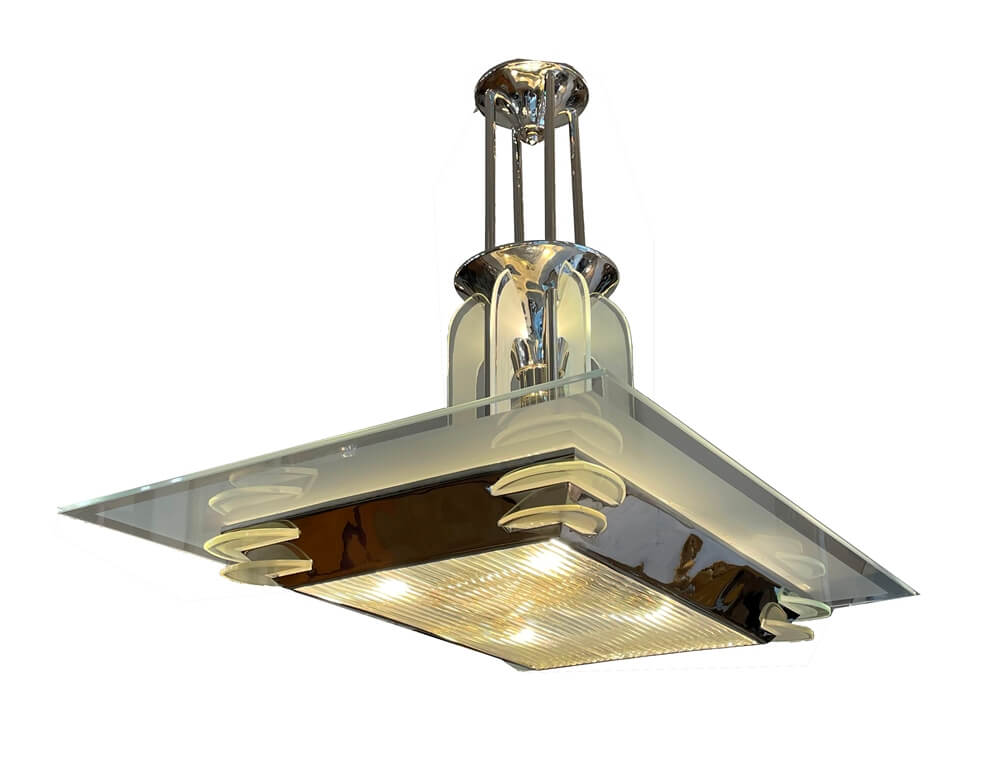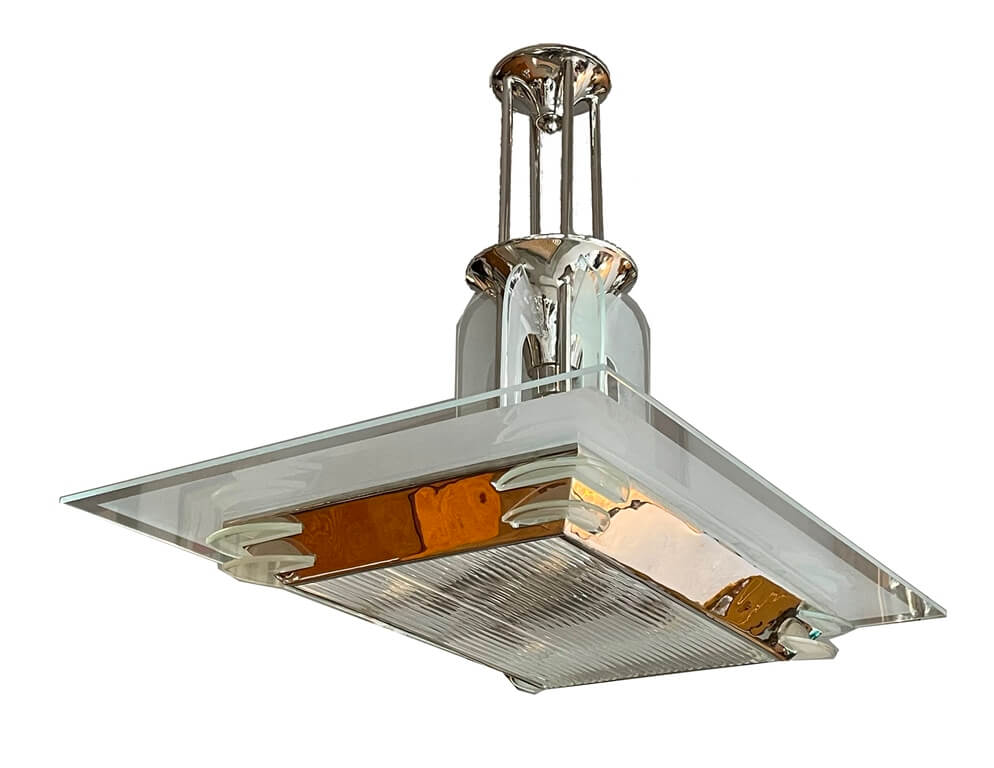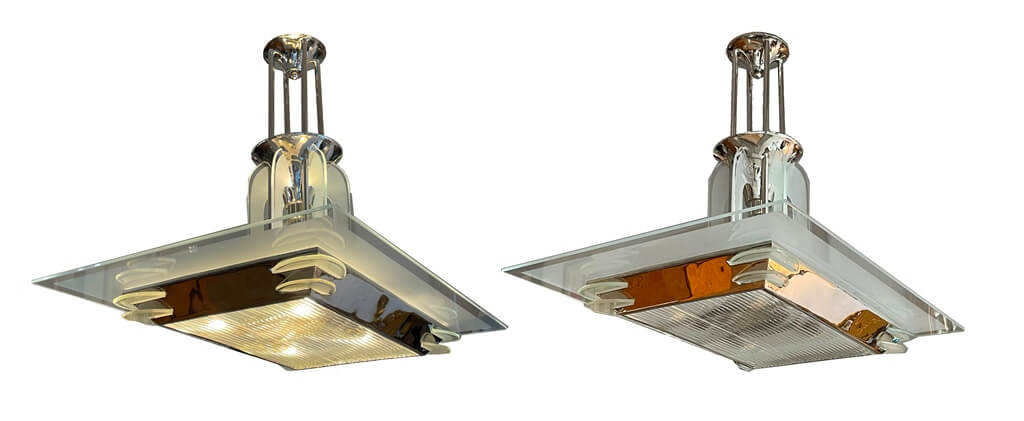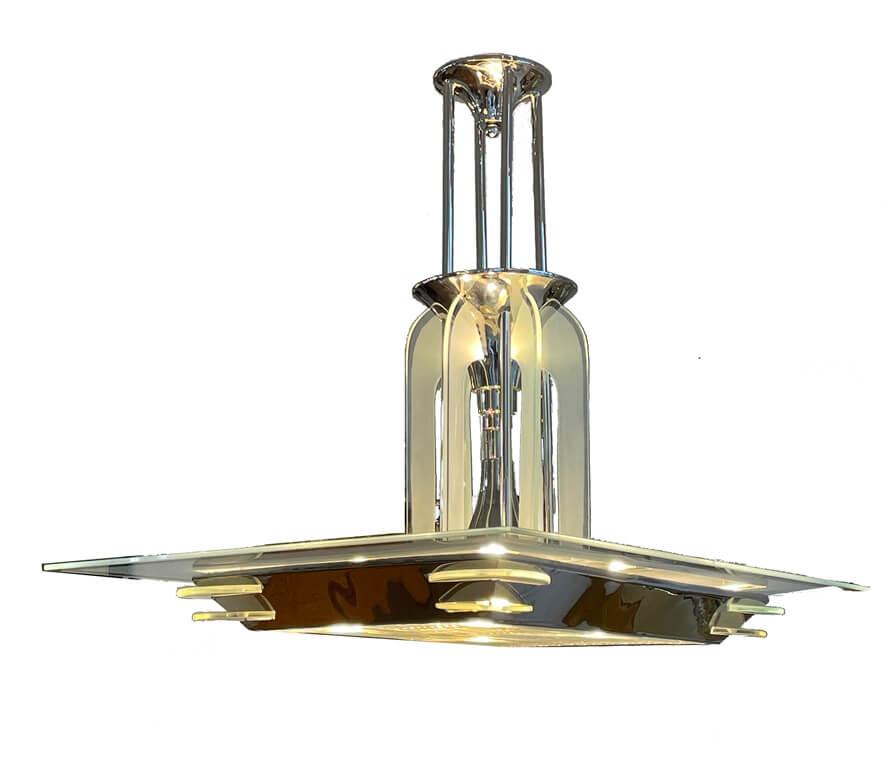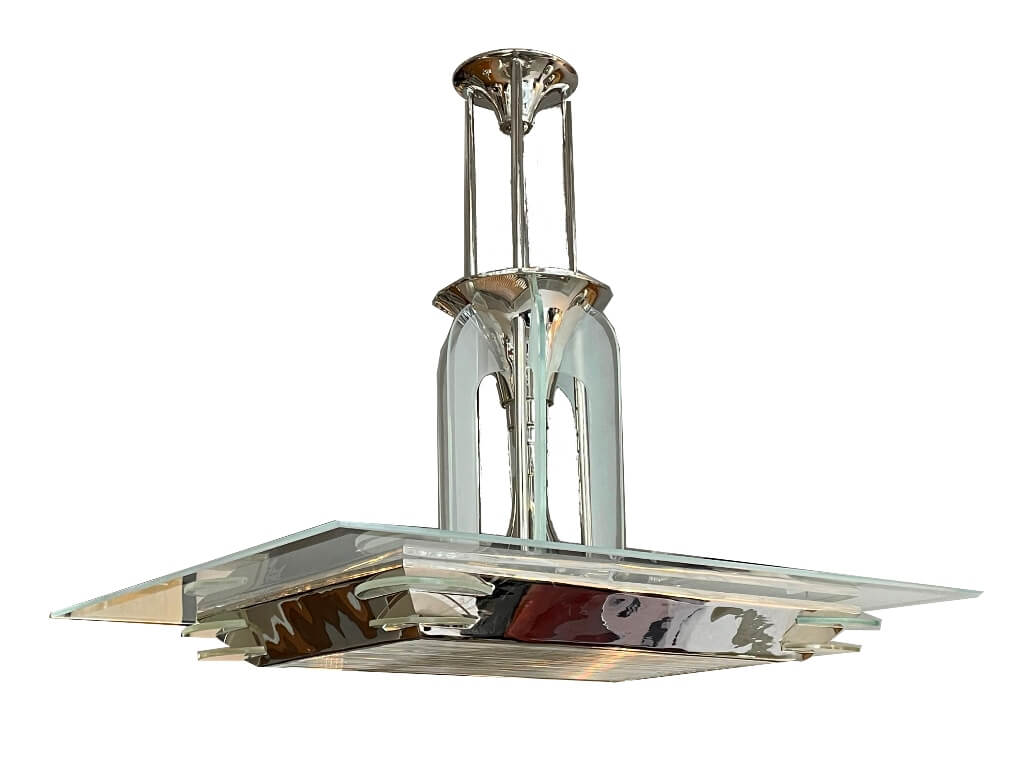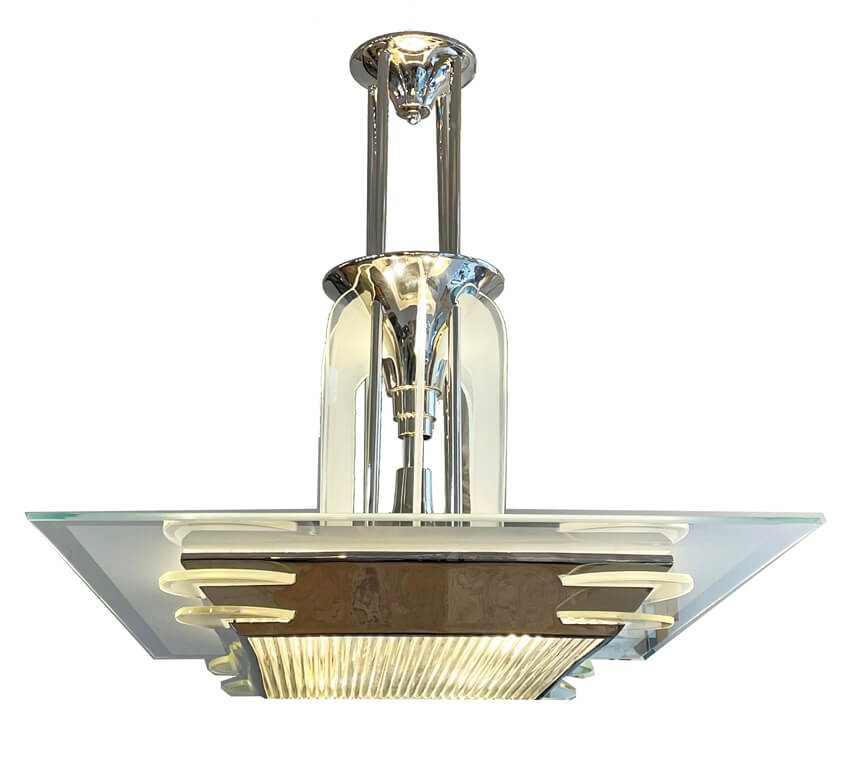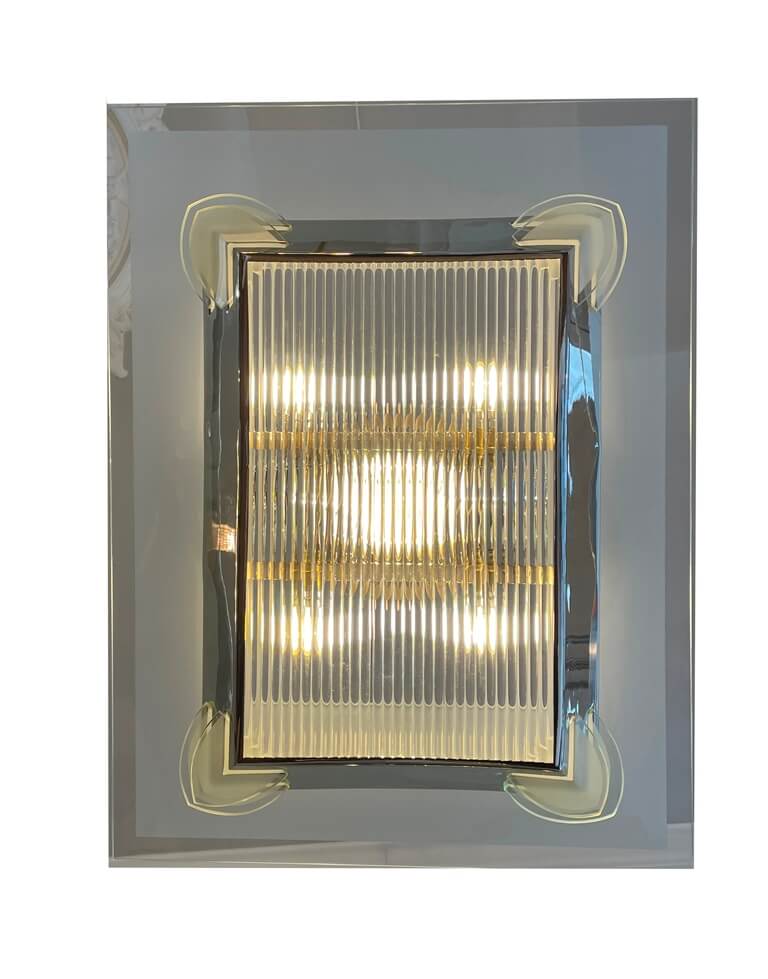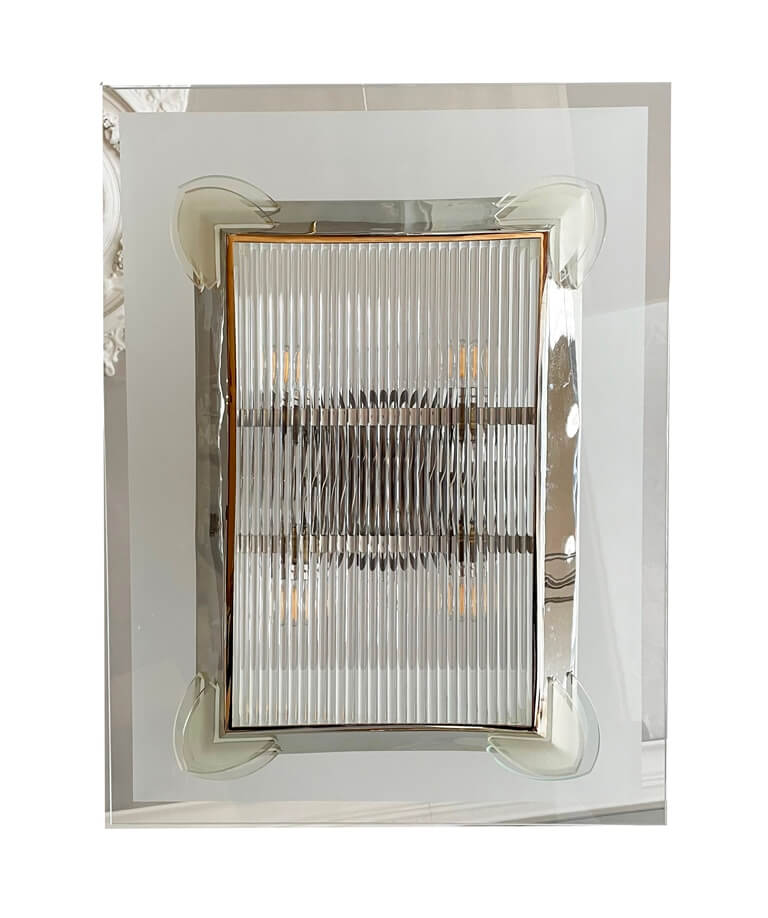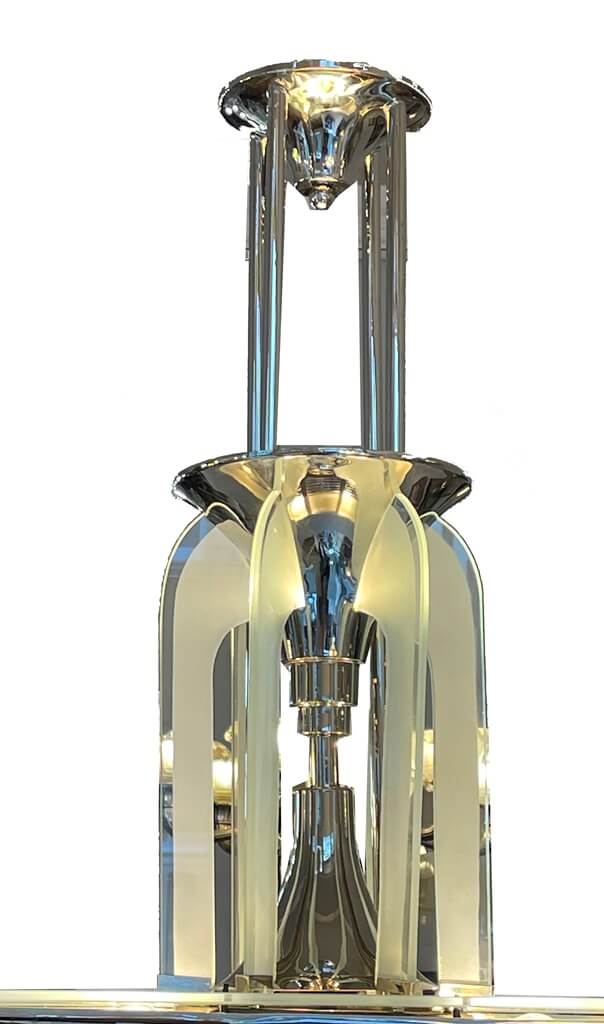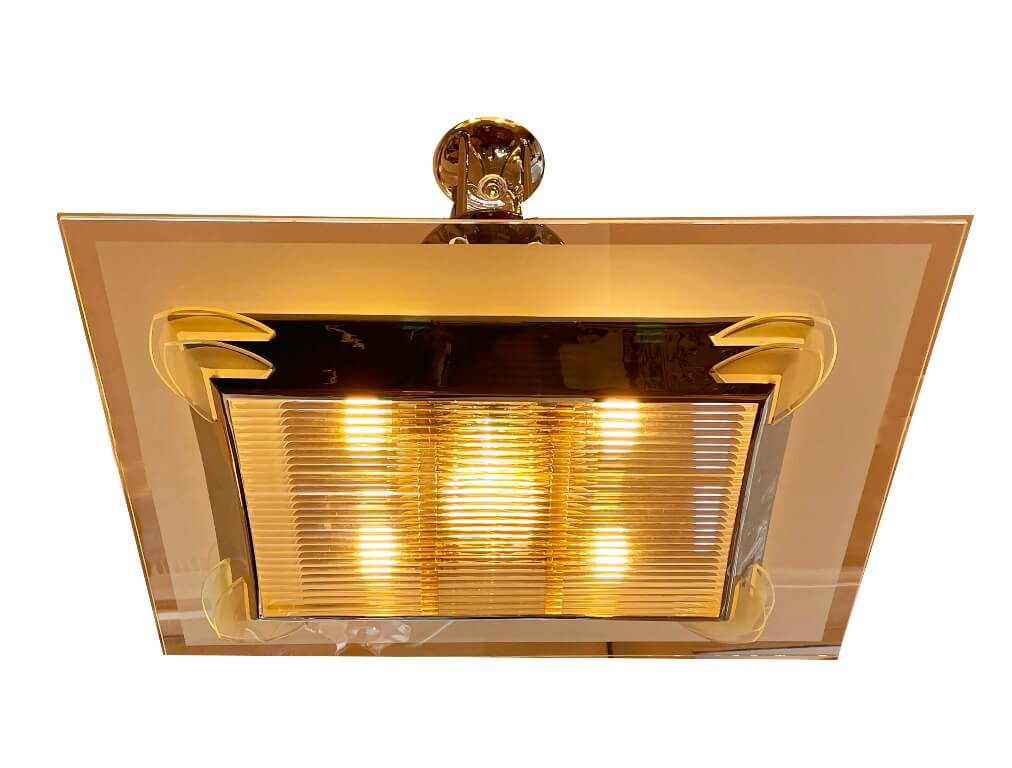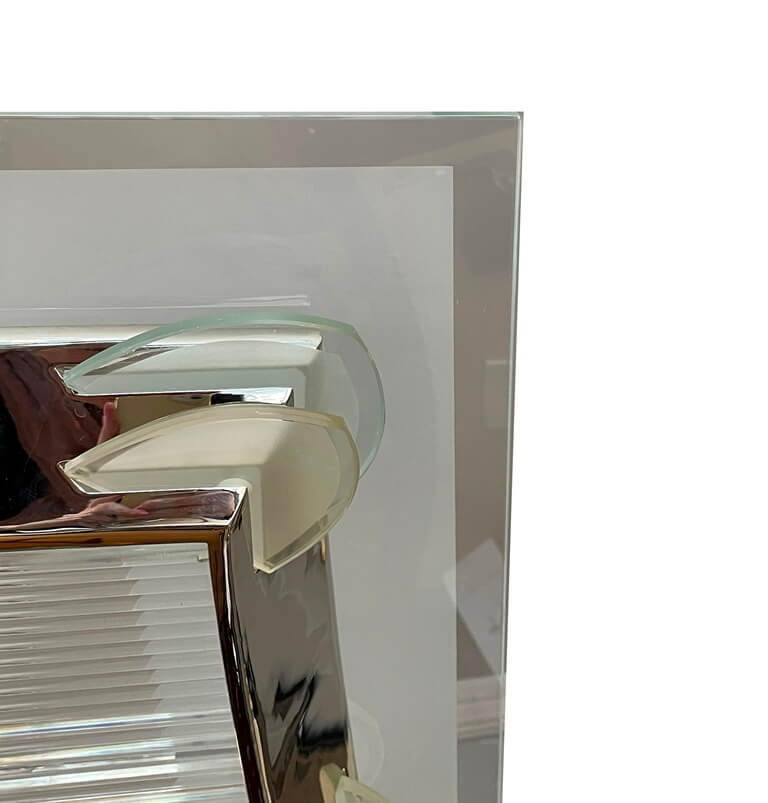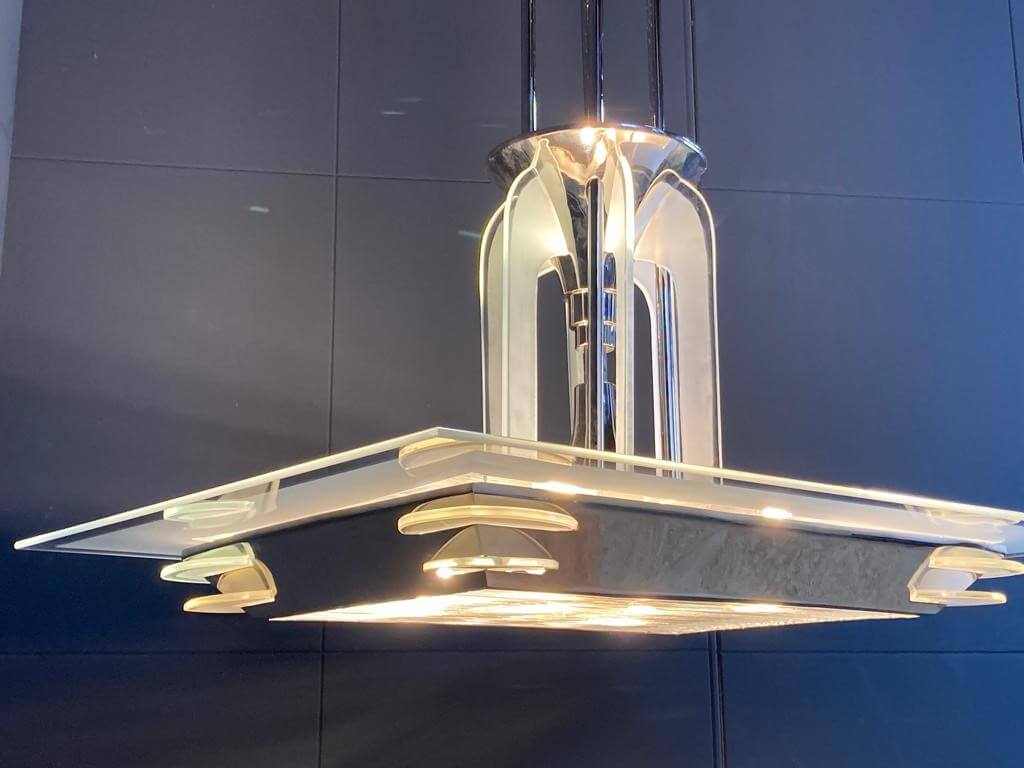 Art Déco ceiling lamp Petitot
Paris around 1930.
Nickel-plated brass.
6 light sources.
Height: 70 cm | Width: 61 cm | Length: 80 cm | Body: 60×41 cm
Les Etablissements H. Petitot, Paris initially produced bronze and iron lamps.
The company was formed by the merger of the old firms of A. Petitot (1878-1914) and H. Petitot (1914-1938).
By the end of the 1930s, modernist, highly geometric ceiling lights were created, which still have a modern and timeless look.
Signatures such as AP (Atelier Petitot) hammered into the mount with punch letters are rarely found.