Art Déco ceiling lamp Jacot
Nr. 2374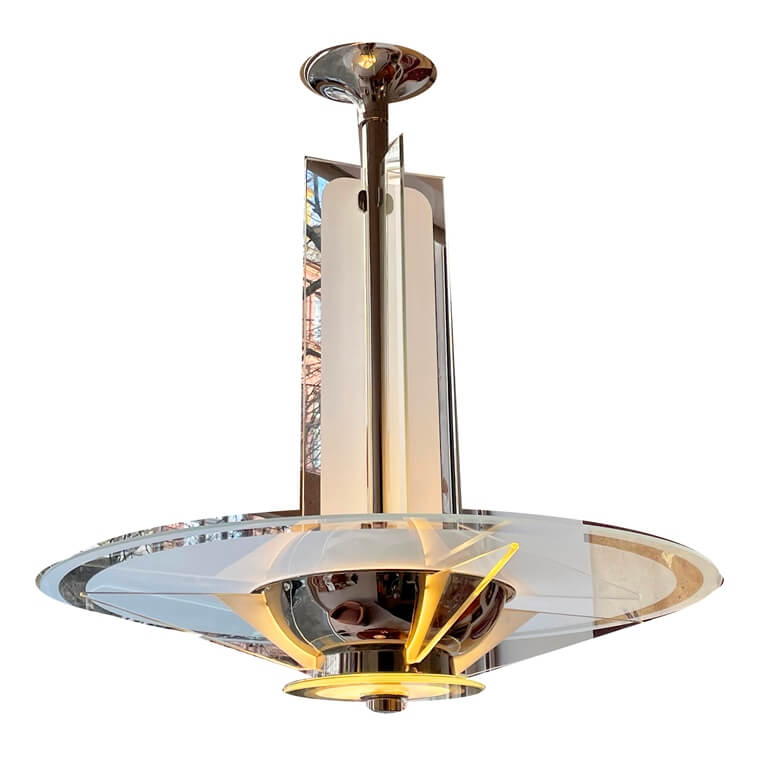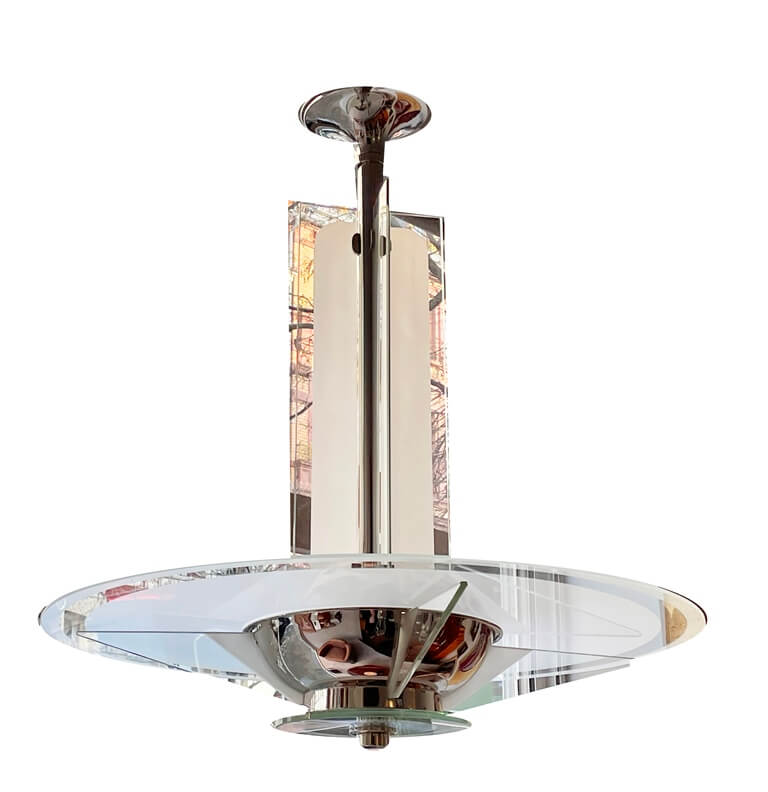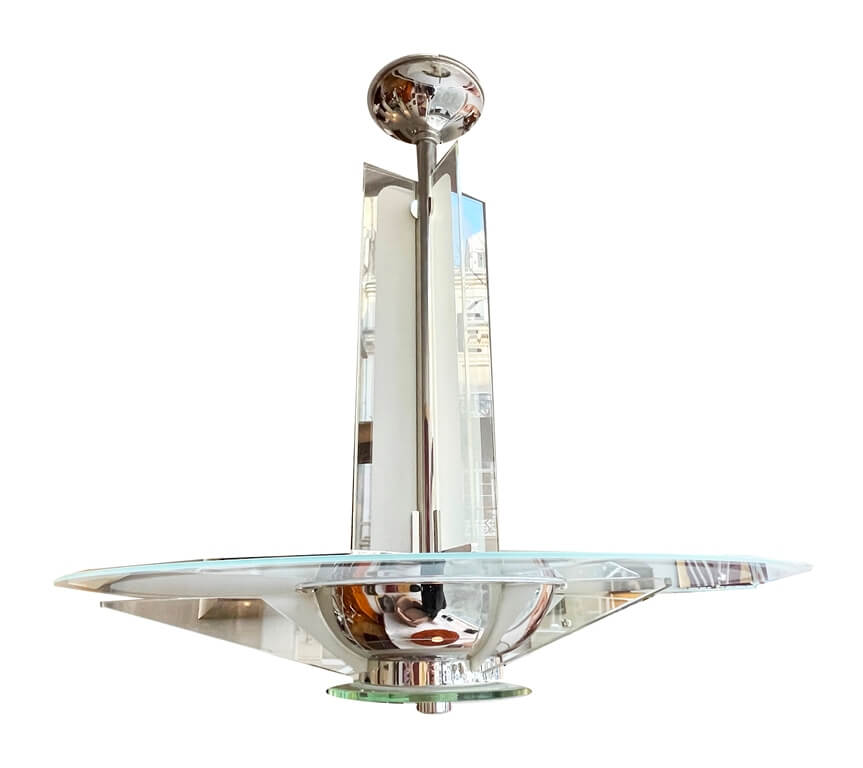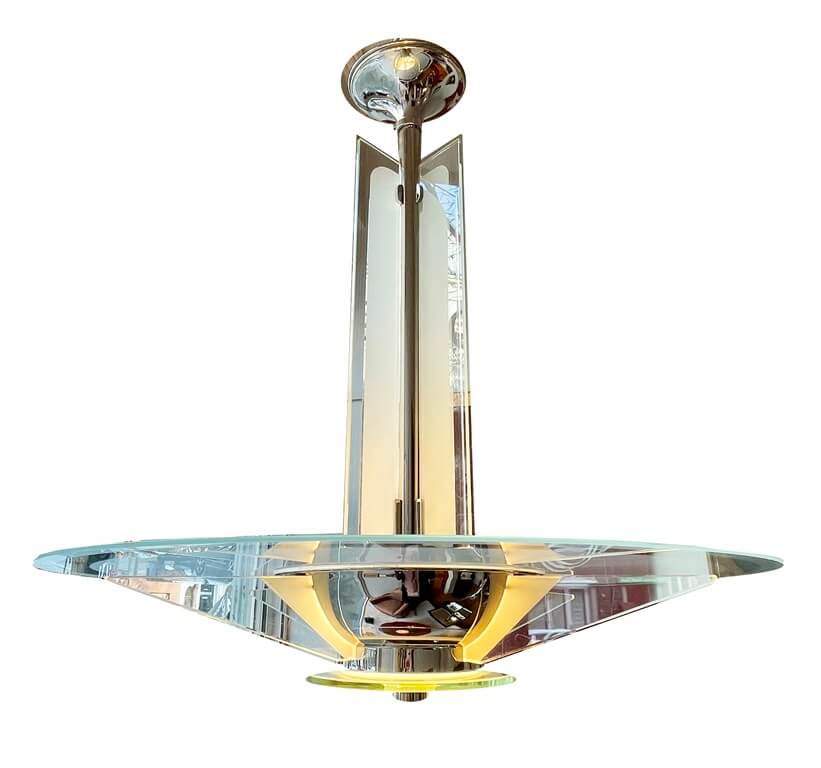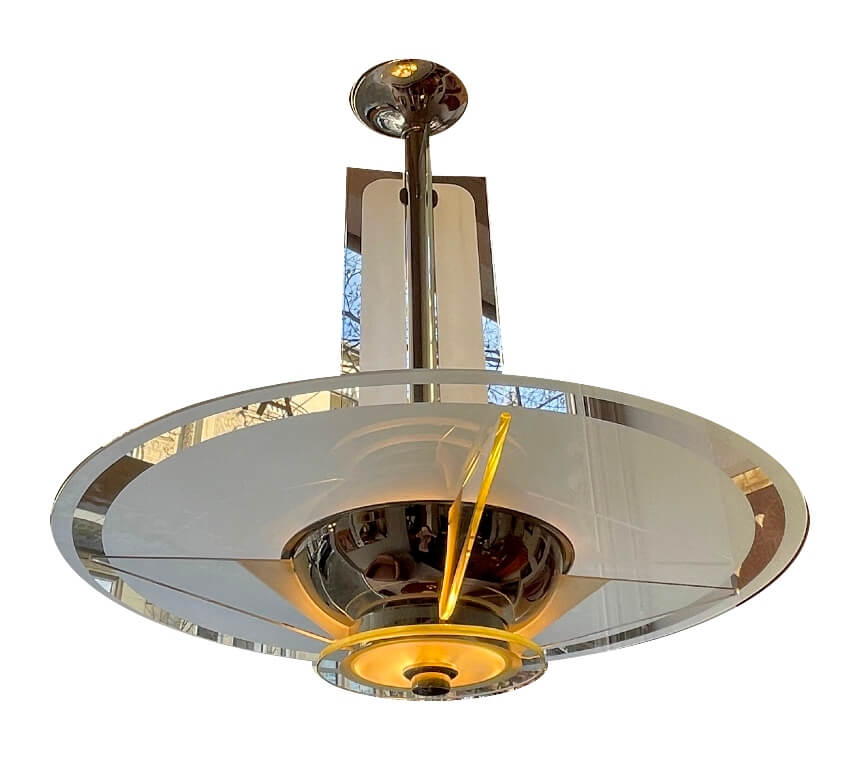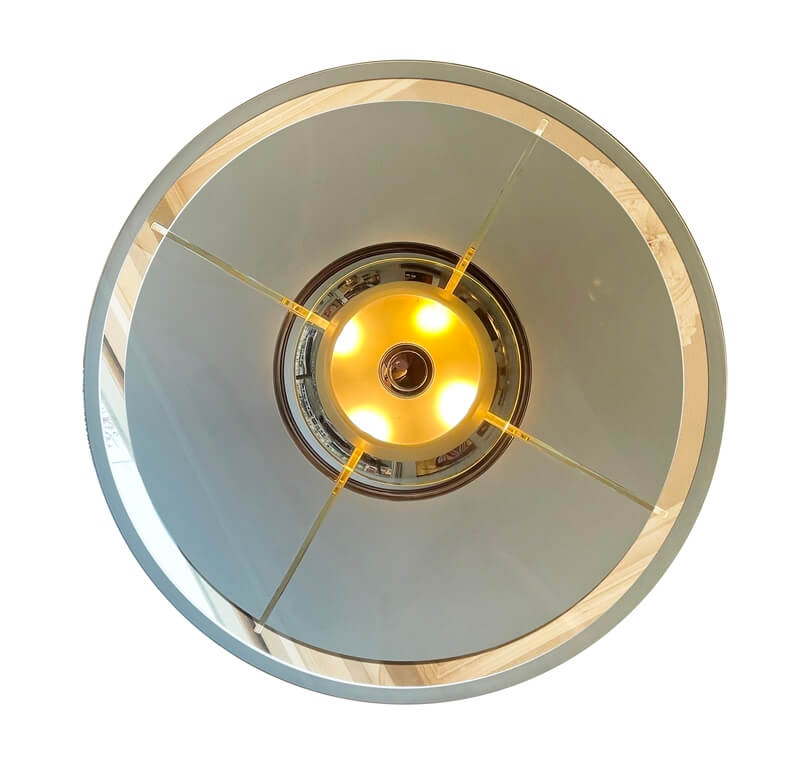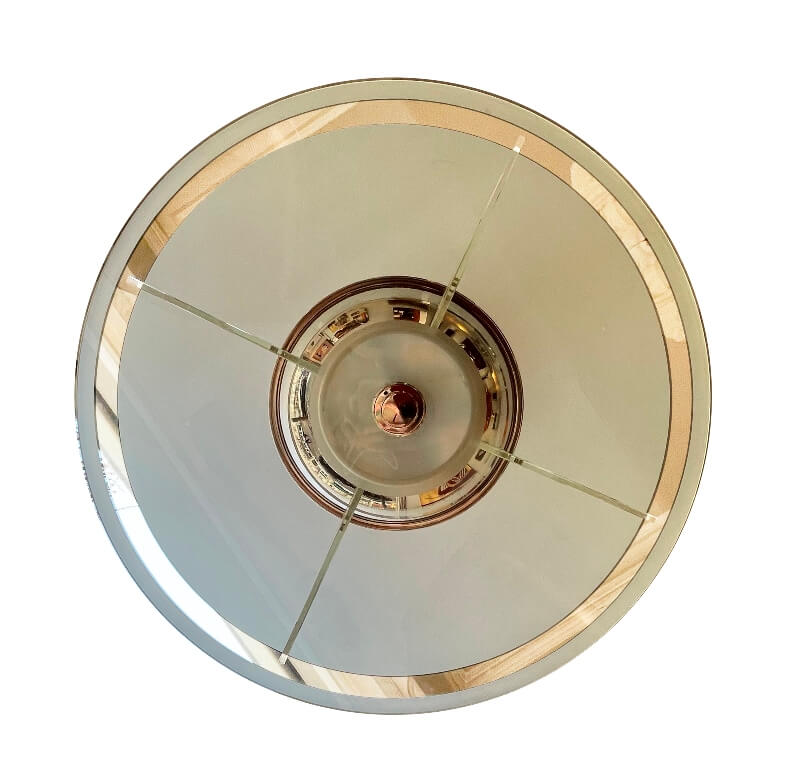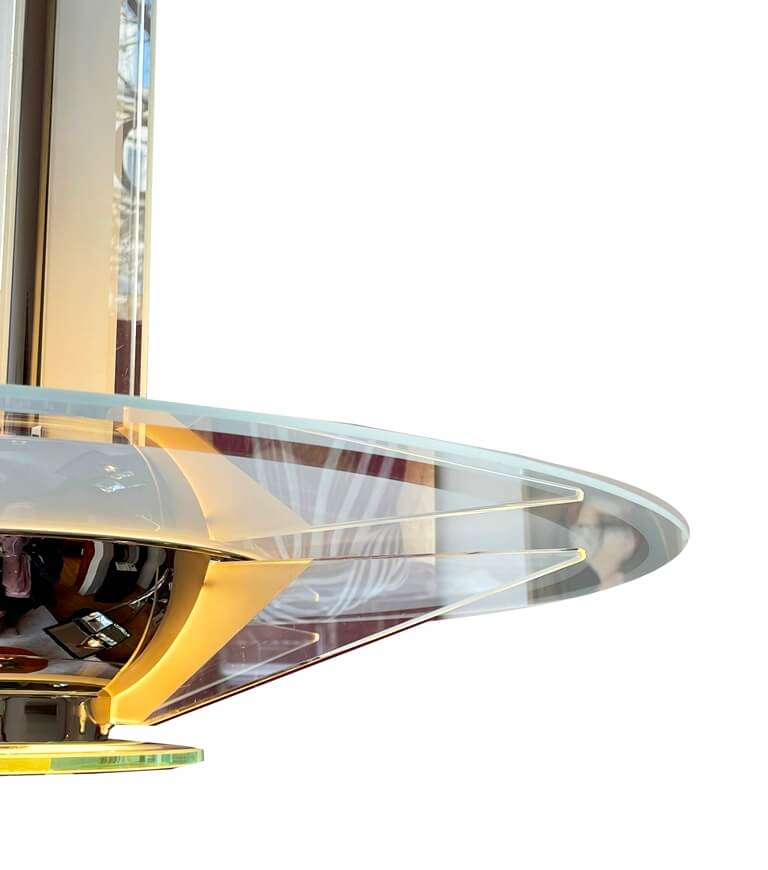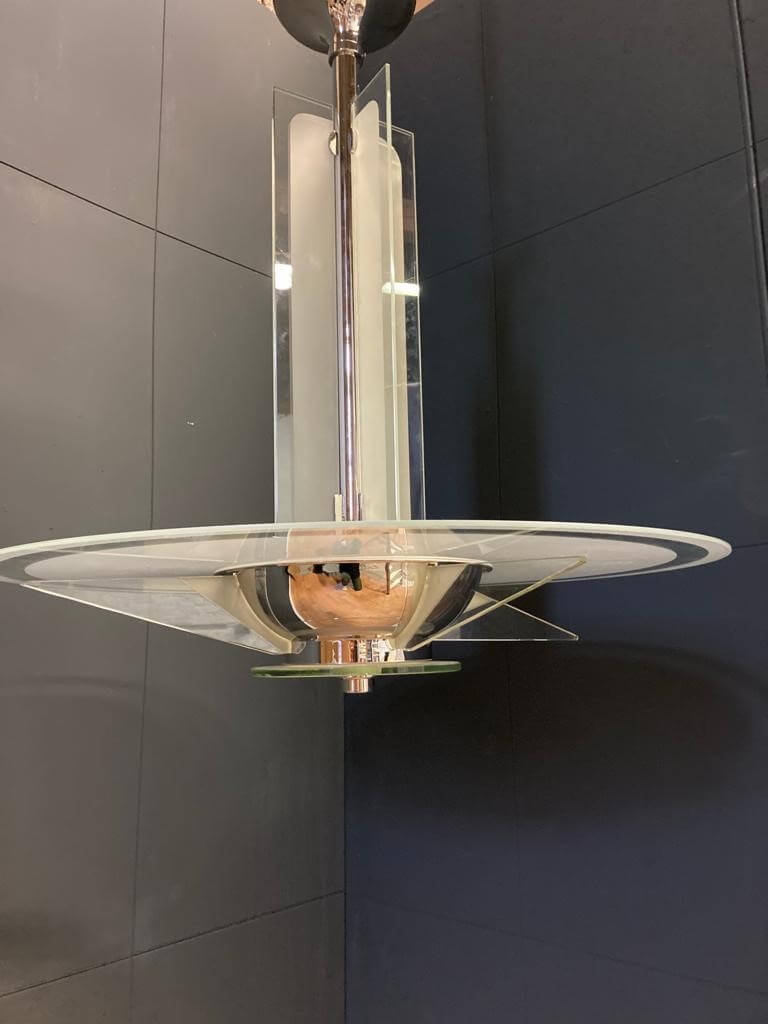 Art Déco ceiling lamp Jacot Emile Jacot (1887-1960)
Ceiling lamp in nickel-plated brass and glass.
4 burners.
Newly electrified.
Height: 87 cm | Diameter: 80 cm
Art Déco ceiling lamp Jacot
Art Deco is a style popular in the 1920s and 1930s, known for its geometric shapes and clean lines. An Art Deco style ceiling lamp can be made of different materials such as metal, glass or crystal and often feature symmetrical patterns and shapes.
Emile Jacot was a French designer active in the 1920s and 1930s, known for his Art Deco designs. Among other things, he designed lamps, furniture and other furnishings.
A ceiling lamp by Emile Jacot usually has a round or rectangular shape and is made of metal or brass. It is made of glass or crystal elements and decorated with geometric patterns or decorations. Such a lamp fits well in a room with Art Deco furnishings and gives a touch of elegance and style even with modern furniture.
Art Deco at RSA Wiesbaden
You can find more Art Deco cabinets, Art Deco chests of drawers and Art Deco lamps in my shop in Wiesbaden. Regine Schmitz-Avila – your specialist for French Art Deco furniture and art objects from around 1930.