Art Déco bronze Fayral
Nr. 2366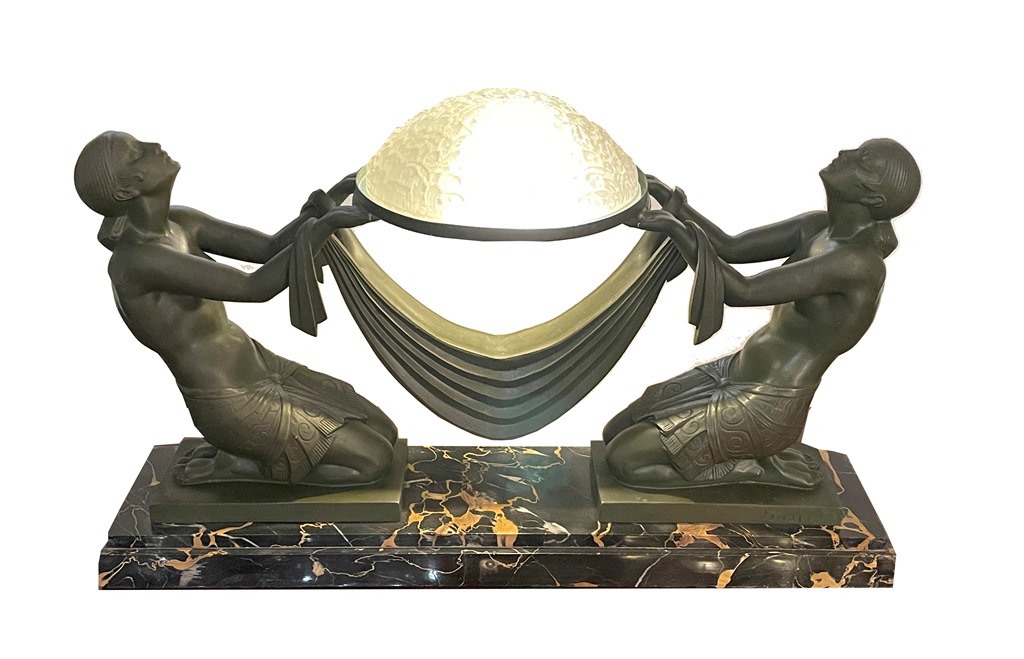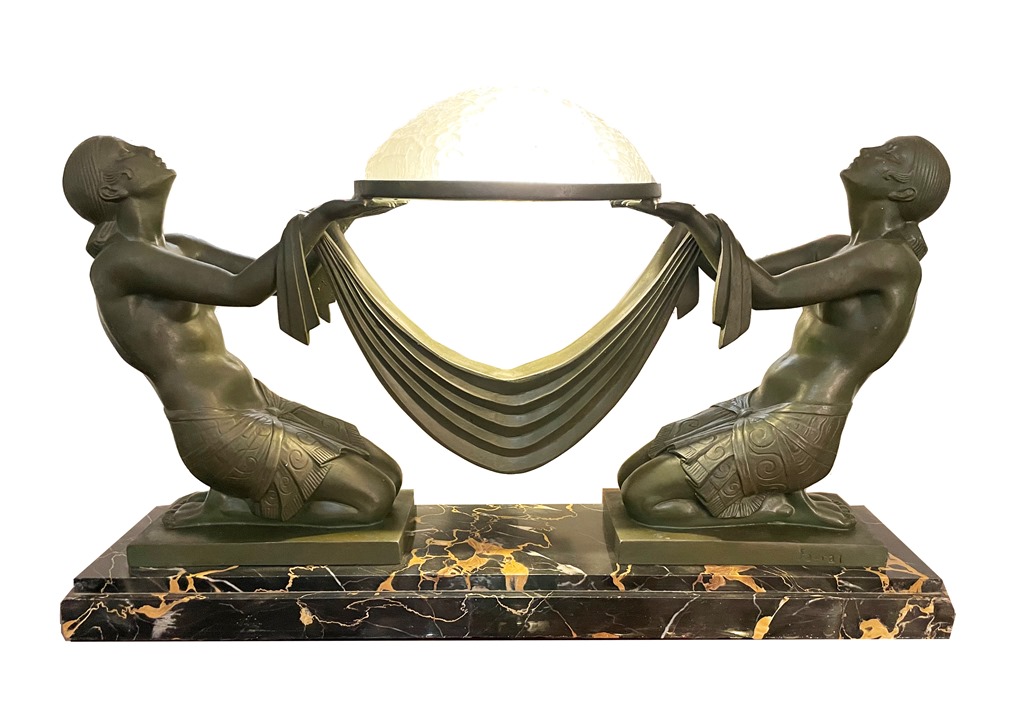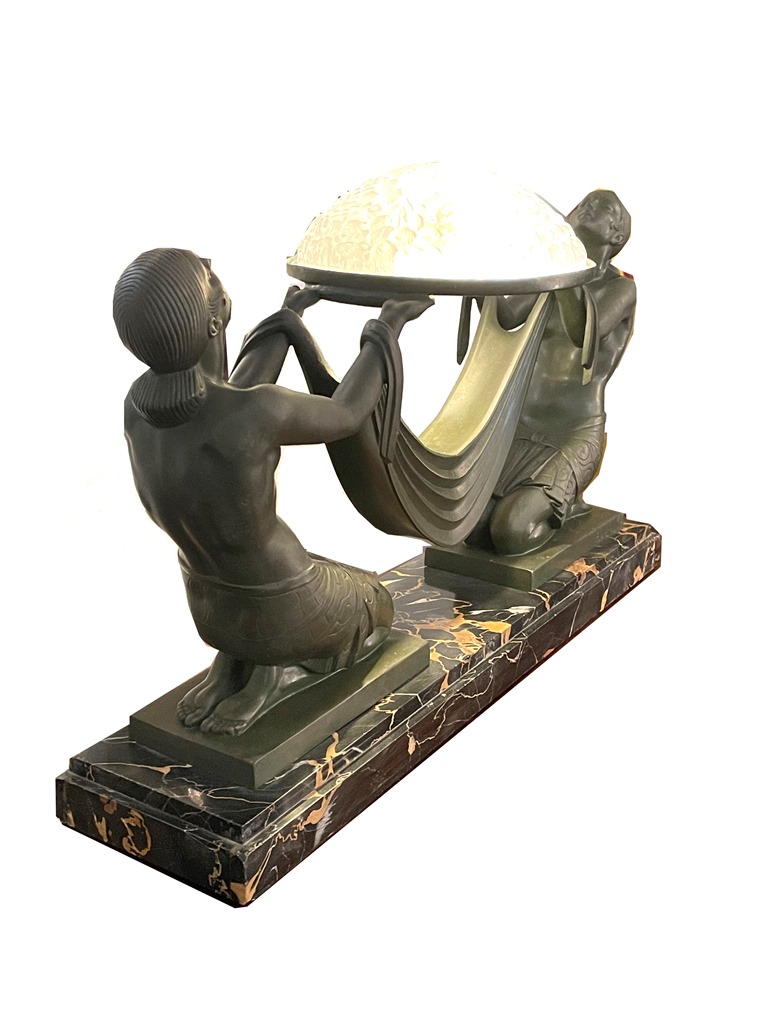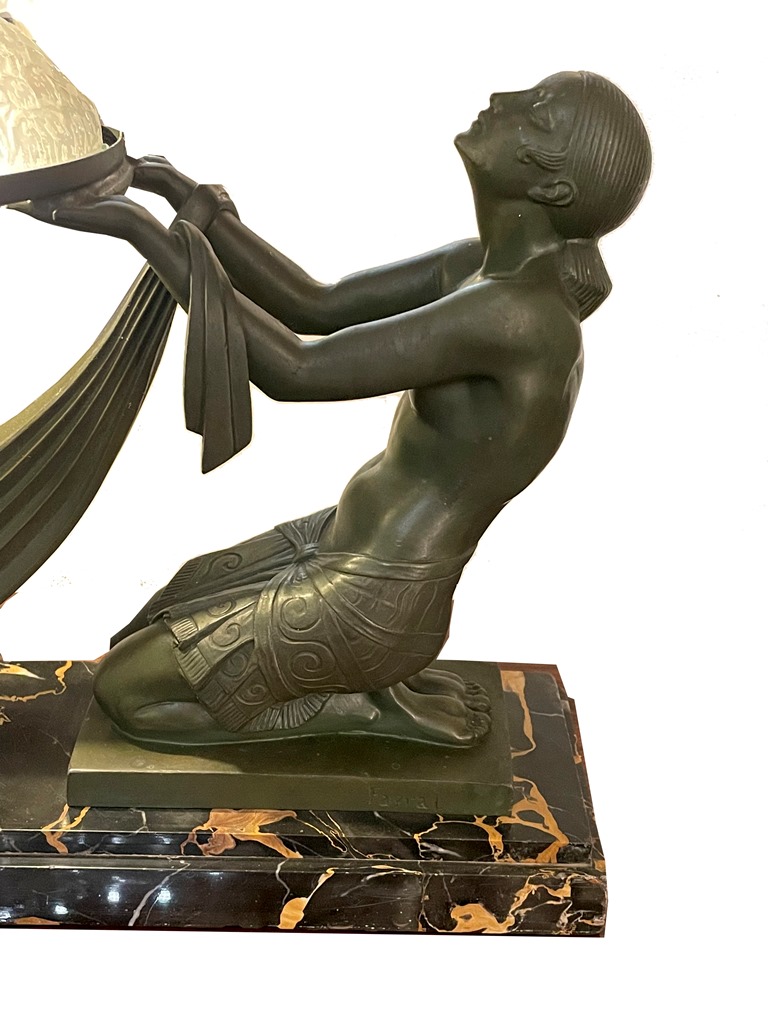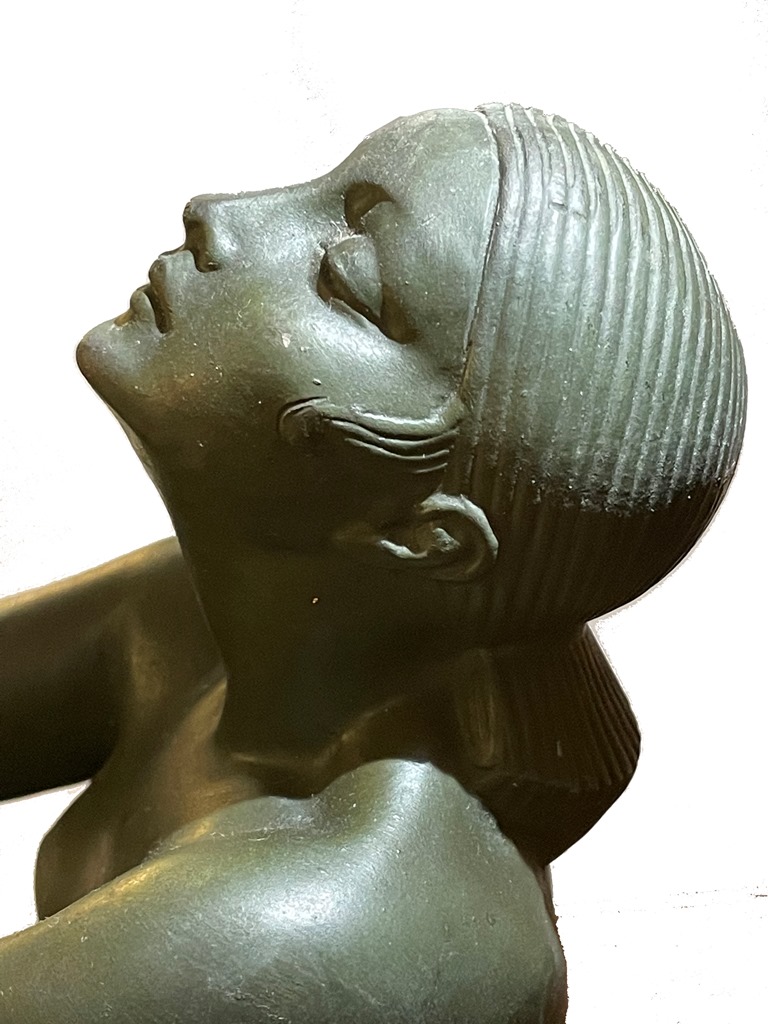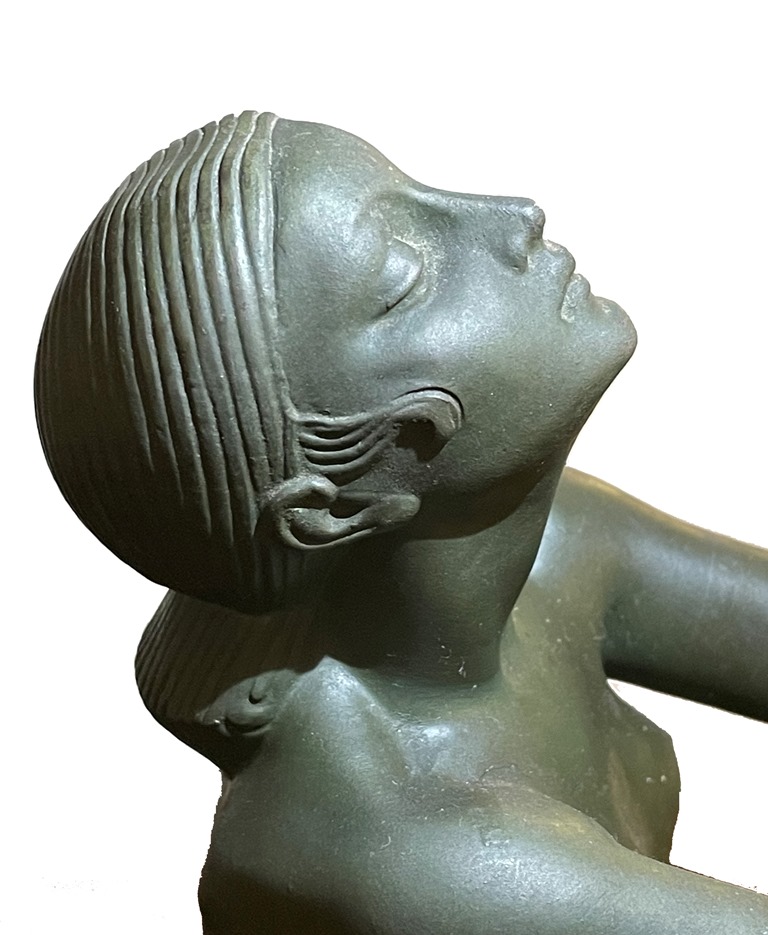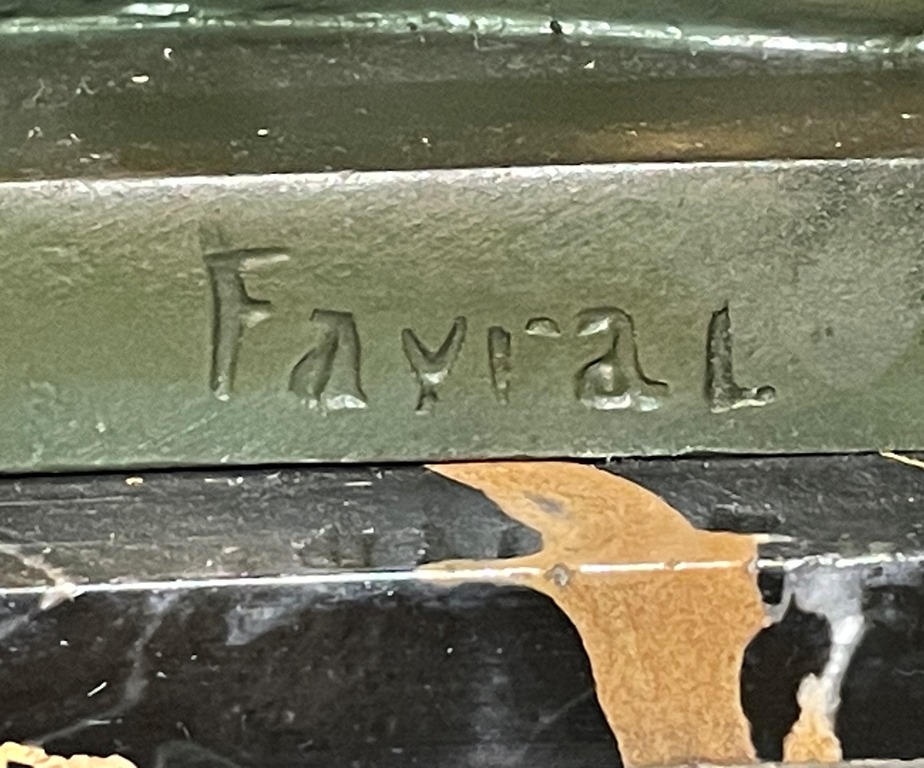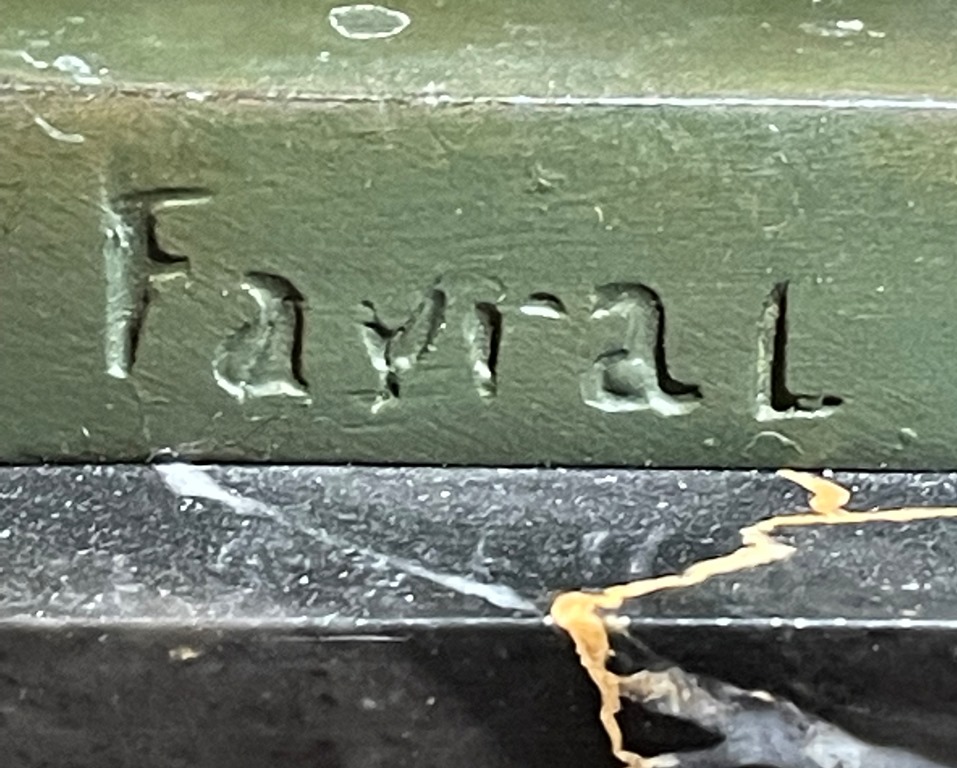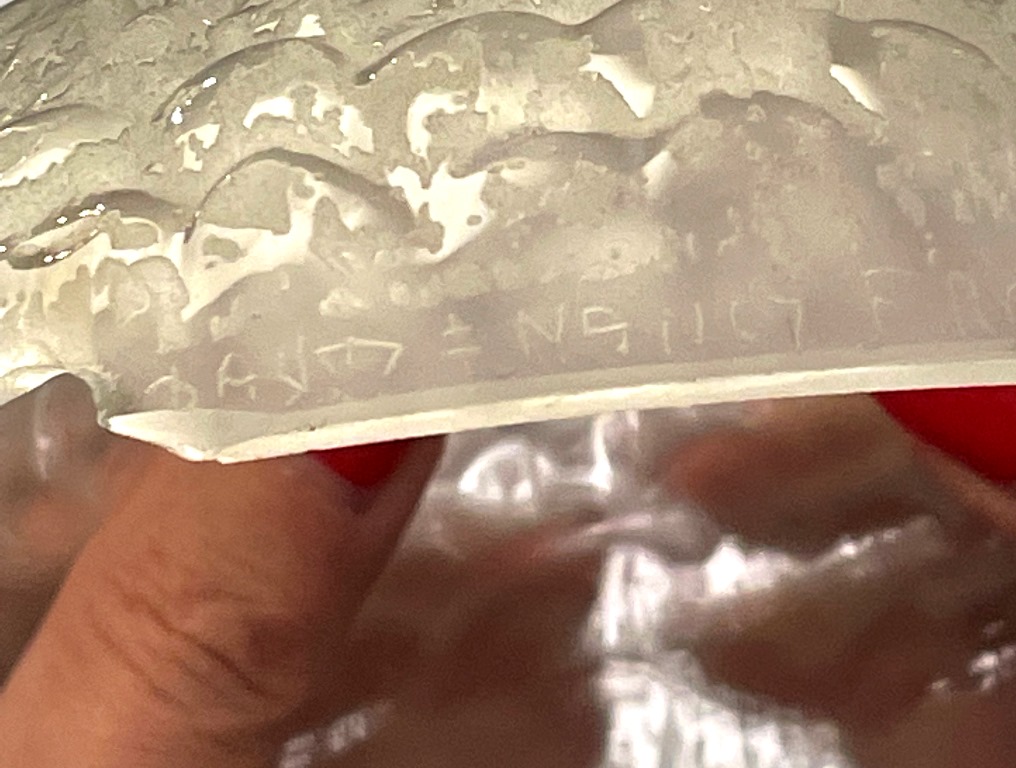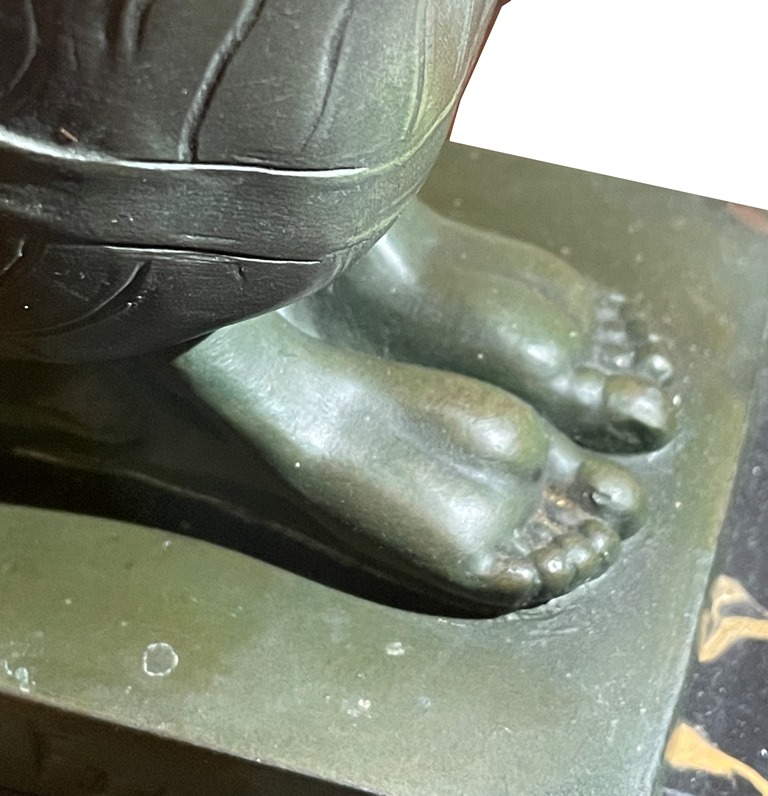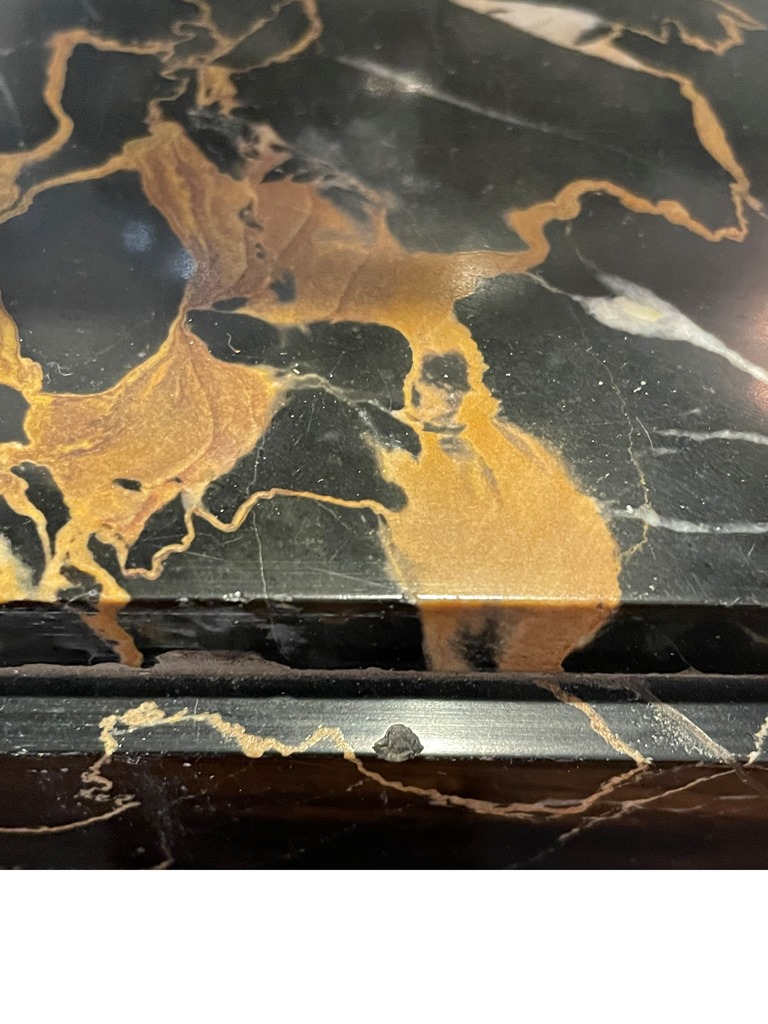 Art Déco bronze Fayral
France around 1930.
Bronze mounted on marble base.

Original bronze signed: "Fayral" (pseudonym of French sculptor Pierre Le Faguays).
Glass signed: "Daum Nancy France".

Kneeling women holding an offering – illuminated glass bowl serves as a lamp.
Height: 31,5 cm | Width: 51,5 cm | Depth: 17,5 cm
Art Déco bronze Fayral
This rarity distinguishes Art Deco bronze: both the glass and the bronze were signed.
One signature is from "Fayral" and the other from "Daum, Nancy" on the glass.
"Fayral Bronzes from France" refer to bronze sculptures made in France during the 1920s and 1930s. The term "Fayral" is a pseudonym used by the French artist Pierre Le Faguays (1892-1962). During this time, Pierre Le Faguays created many sculptures in the Art Deco style. These sculptures often depict elegant, elongated figures in dynamic poses, often with dance and movement.
Fayral bronze sculptures are highly sought after today and are very popular among art collectors and enthusiasts.
This original bronze is signed and, as a lamp, is an eye-catcher!
Art Deco at RSA Wiesbaden
You can find more Art Deco cabinets, Art Deco chests of drawers and Art Deco lamps in my shop in Wiesbaden. Regine Schmitz-Avila – your specialist for French Art Deco furniture and art objects from around 1930.