Series of 4 framed silhouettes
Nr. 2371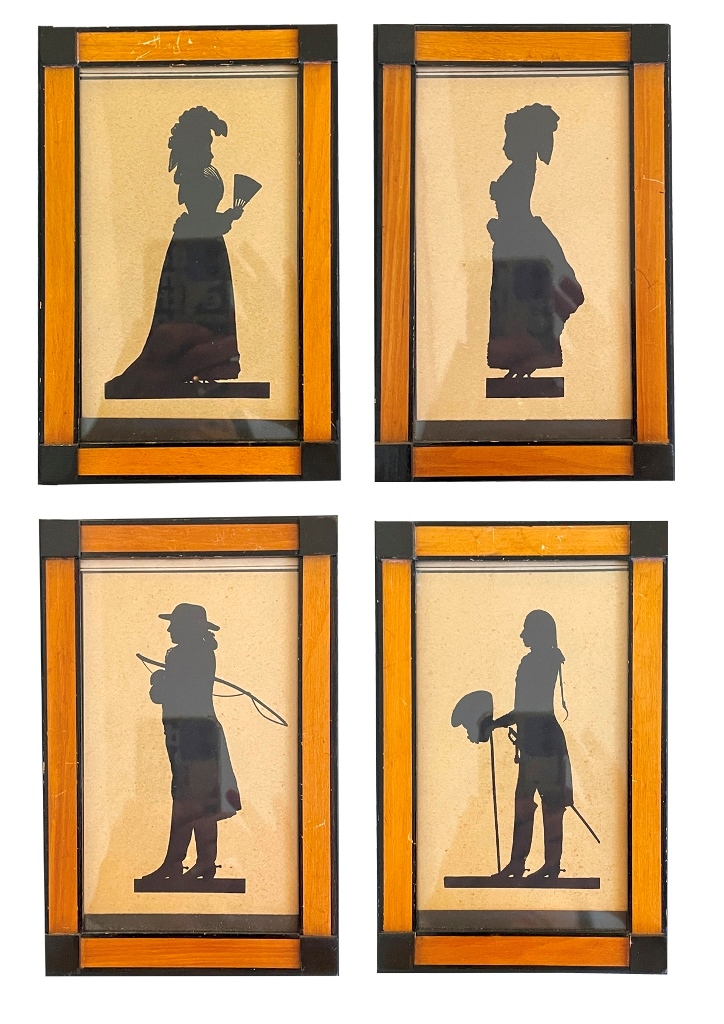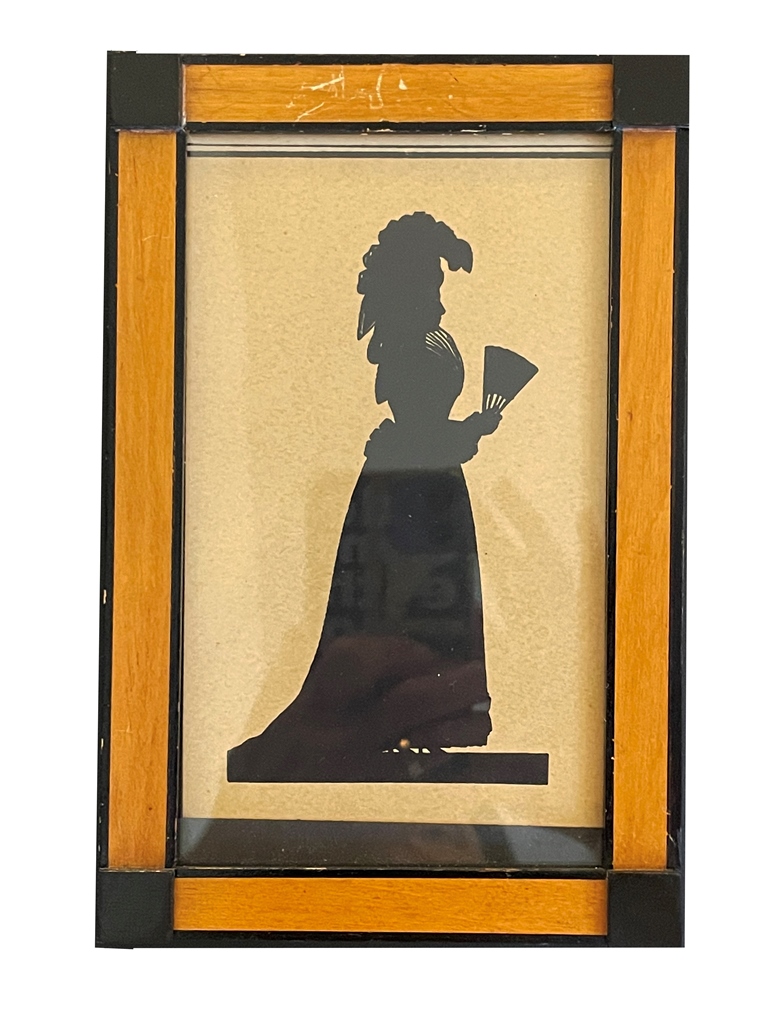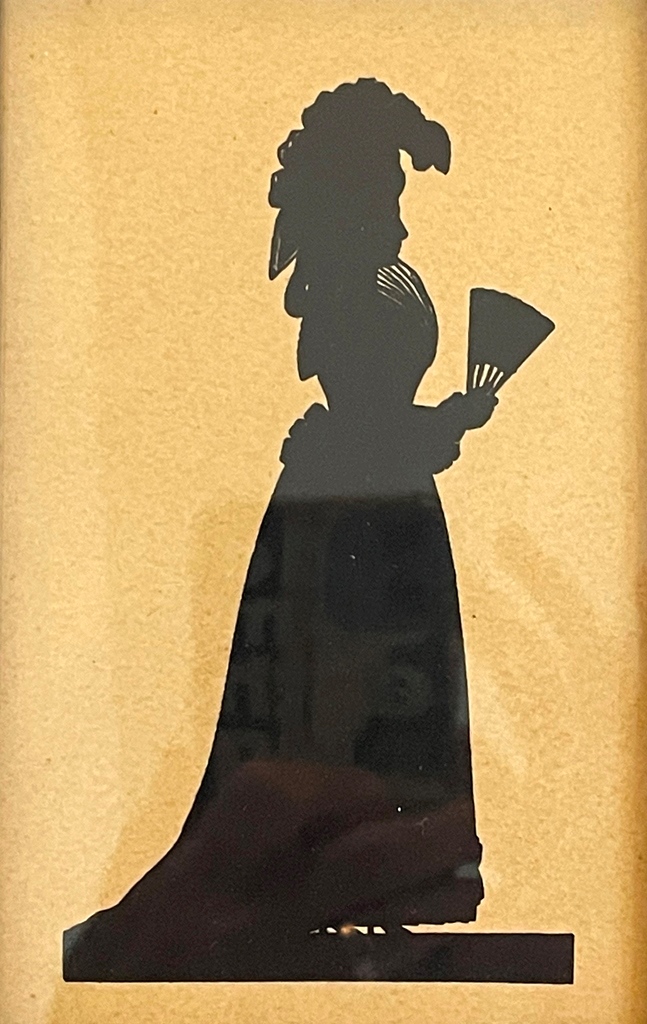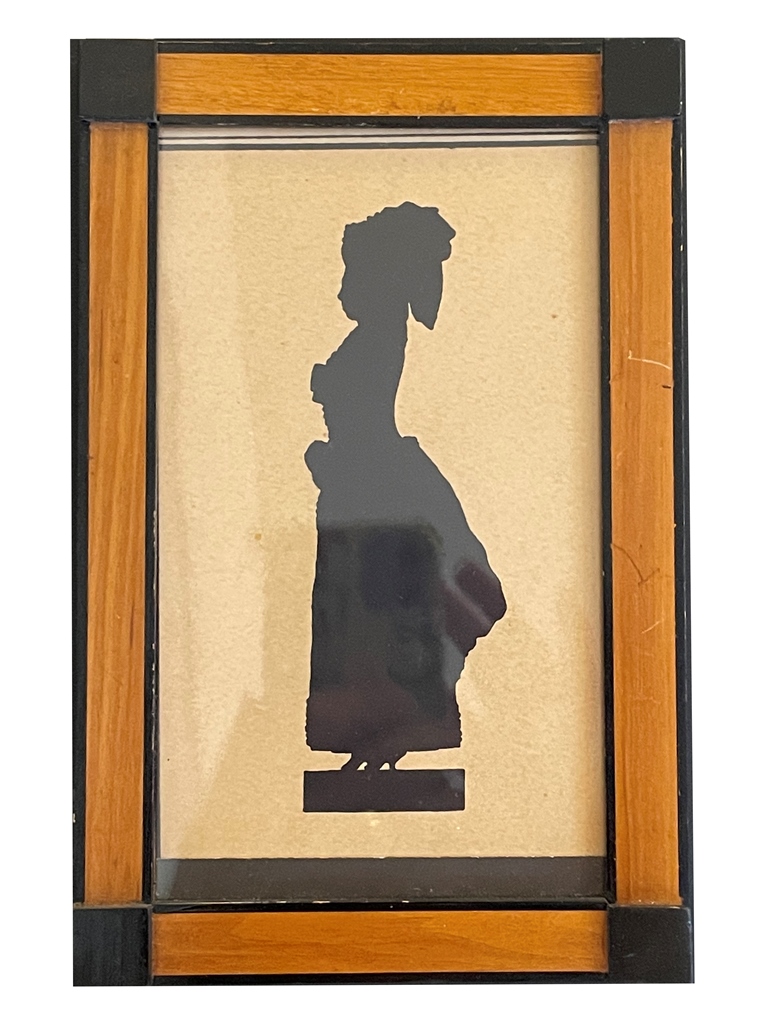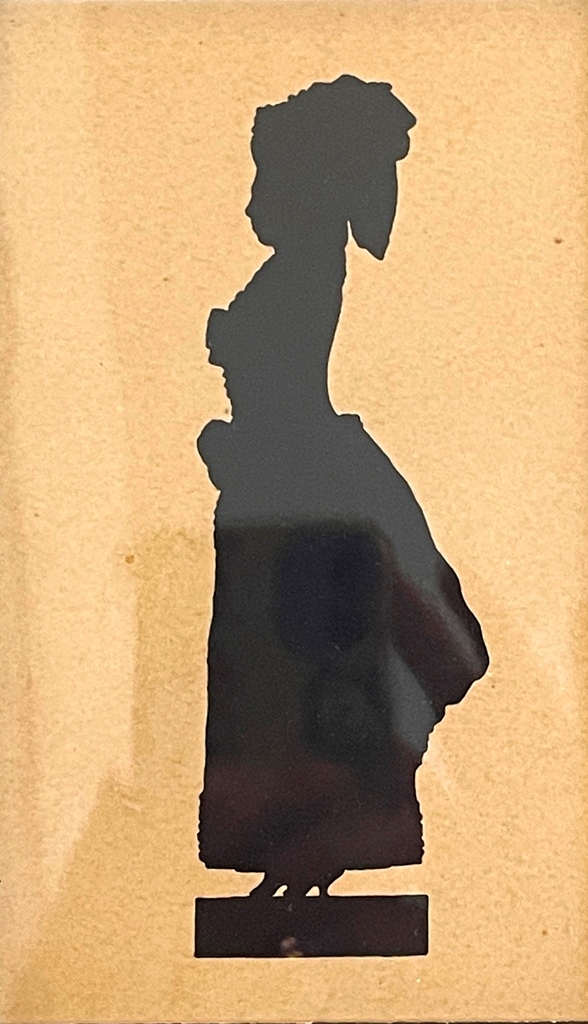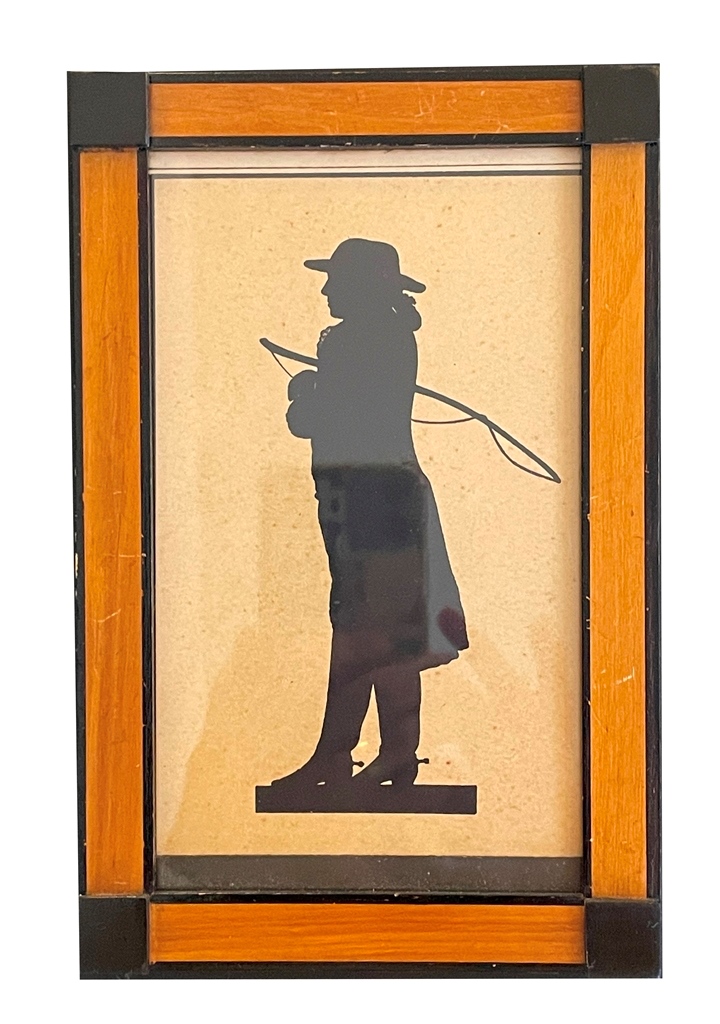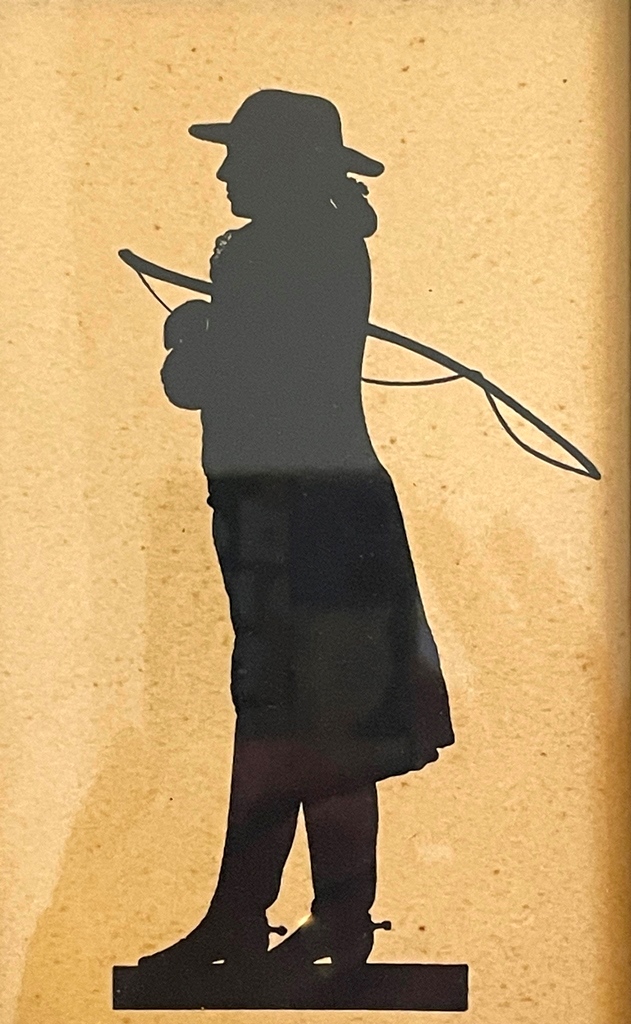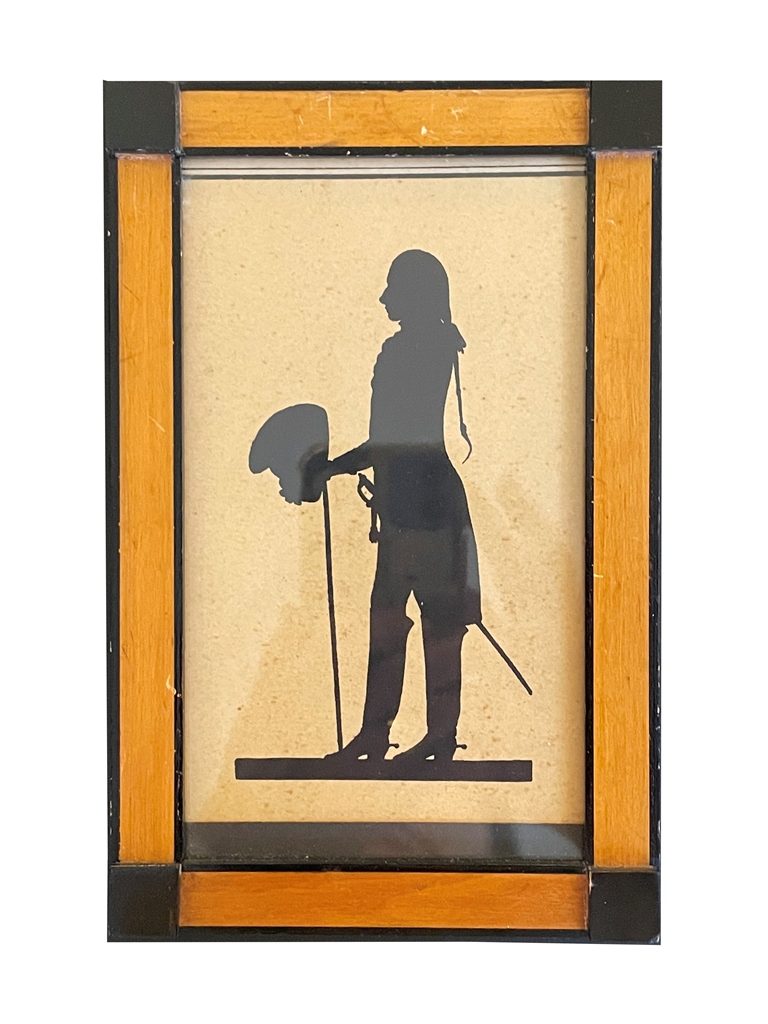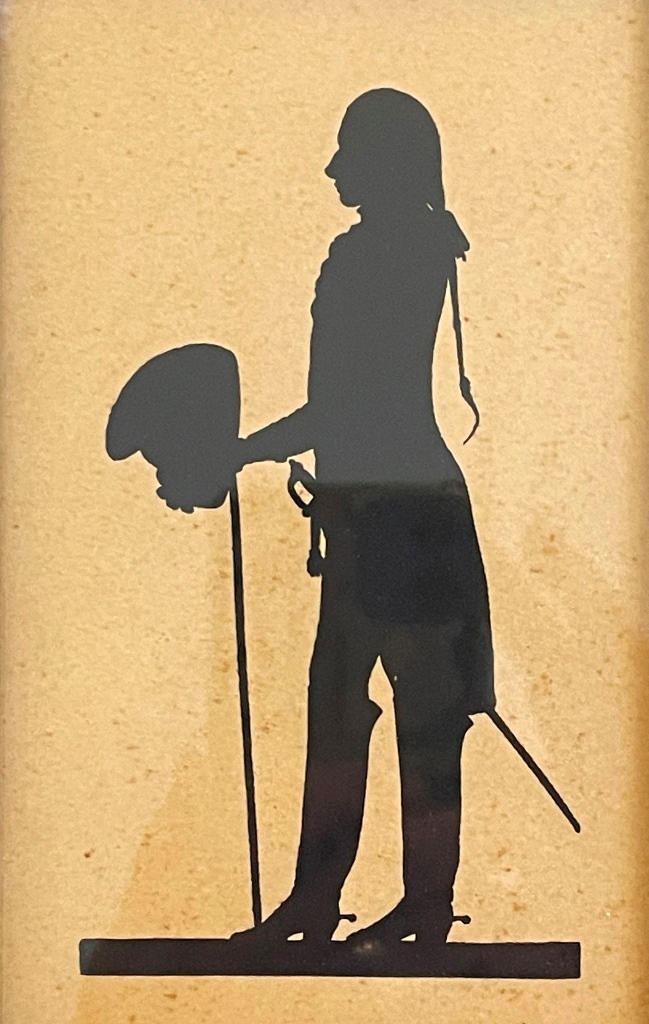 Series of 4 framed silhouettes
around 1795.
South Germany.
Cherry frame with ebonized corners.
Height: 17,3 cm | Width: 11,2 cm
Series of 4 framed silhouettes
Paper cutting is an art form in which paper or other thin sheet of material is cut with scissors and a knife to create a pattern or figure. Paper cutouts can be highly detailed and feature a variety of shapes and subjects, including plants and animals, people, and abstract shapes.
The art of paper cutting has a long history, dating back to ancient China and other parts of the world. Paper cuttings became popular in Europe in the 16th century and were widely used in folk art and crafts.
This series of 4 framed silhouettes are from the classicism period around 1795 and were made in southern Germany. Framed in cherrywood frames with ebonized corners.
In the 18th and 19th centuries, paper cuttings were made by many well-known artists and craftspeople. Johann Wolfgang von Goethe and Hans Christian Andersen were an important part of the cultural landscape of their time.
Nowadays there are still artists who create paper cuts and present their works at exhibitions and in art galleries.Paper cuttings can be used as an art form and as a decoration and are often hung in frames.
Classicism and Empire at RSA Wiesbaden
You will find many classical furniture and objects of art from the Empire
in my shop in Wiesbaden. Regine Schmitz-Avila – your classicism and empire specialist for mirrors, tables and art.