Pair of coffee tables , sold
Nr. 2360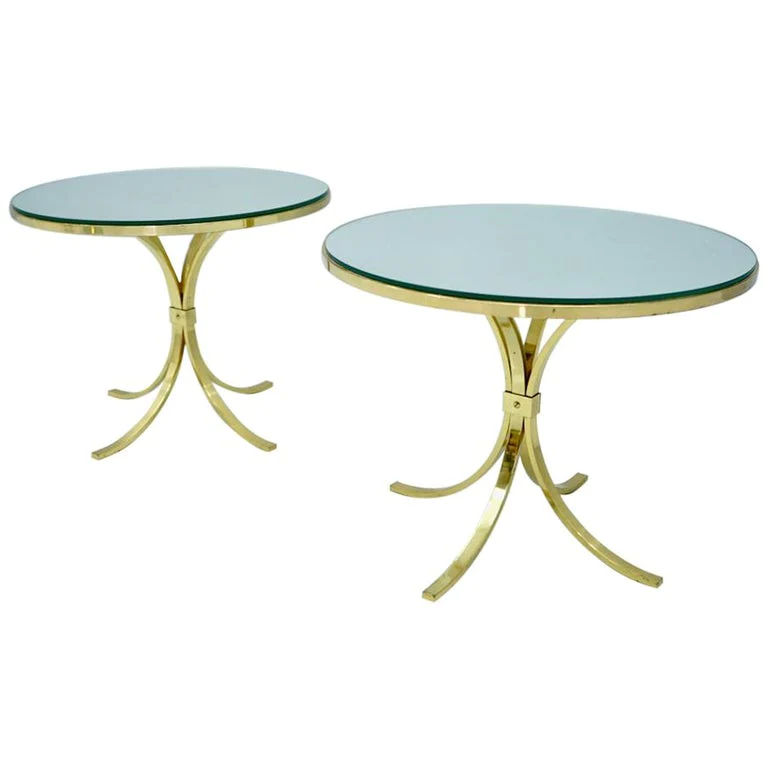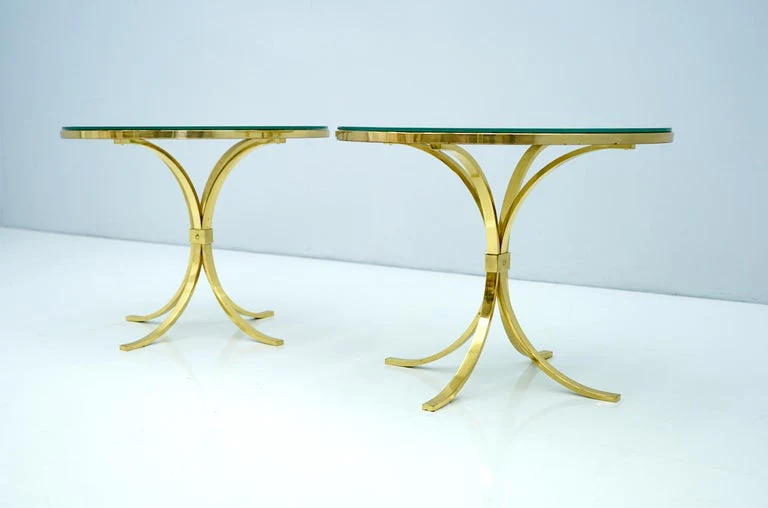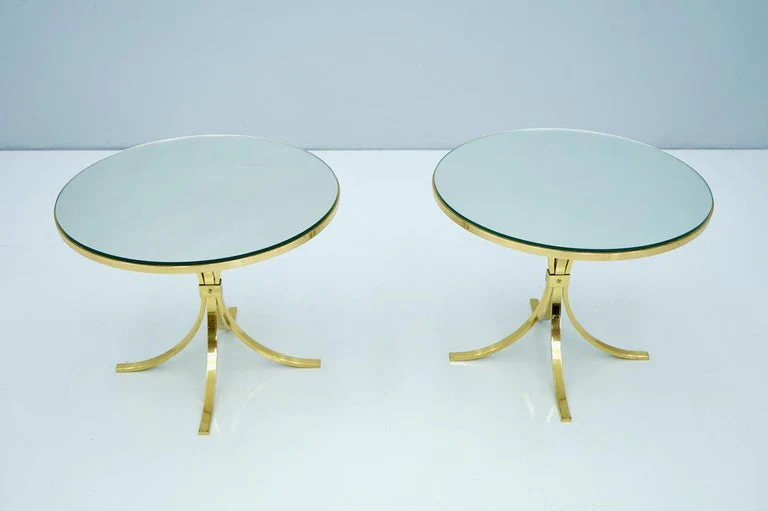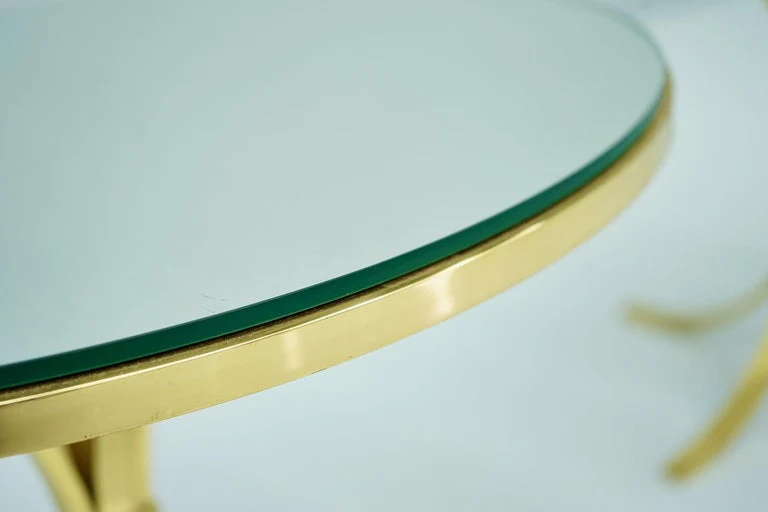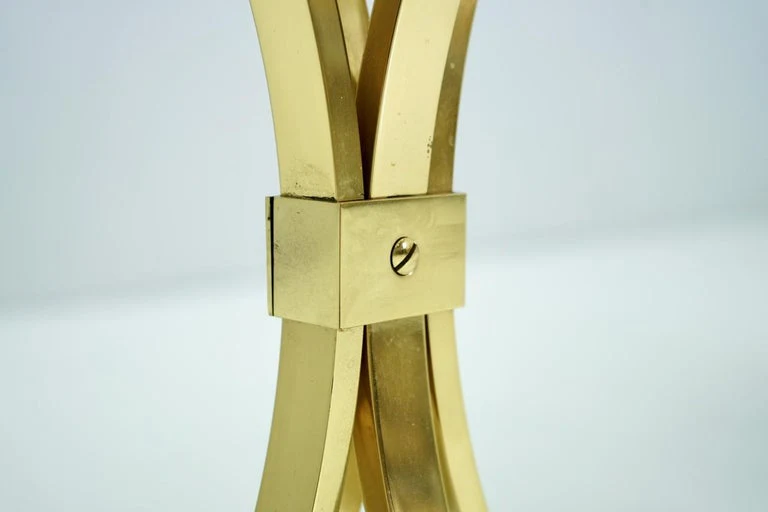 Pair of coffee tables
Munich workshops around 1960.
Polished brass with applied mirror plates.
Height: 44 cm | Width: 55 cm
Coffee table 1960
The Munich Workshops were a significant furniture design school and workshop founded in Munich in the 1900s, which remained active until the 1960s. The workshops produced high-quality furniture pieces that were renowned for their unique design and craftsmanship.
Coffee tables from the Munich Workshops can have a variety of designs, as the workshop was known for its diversity of styles. However, in the 1960s, there was a trend towards simple, modern furniture pieces with clean lines and minimalist design.
The coffee tables can be made from different materials such as wood, glass, or metal. They could be rectangular or square and have a simple yet elegant shape. The tables can also be combined to create a flexible and multifunctional living room arrangement.
The design of the Munich Workshops' coffee tables is typical of the German design tradition of that time, which is known for its craftsmanship, functionality, and aesthetic simplicity. Today, furniture pieces from the Munich Workshops are coveted collector's items and considered timeless design objects.
In the 1960s, the use of new materials and innovative manufacturing techniques became increasingly common. Glass and metal became popular materials for coffee tables as they conveyed a light and airy aesthetic. The use of bold colors and patterns in upholstery fabrics and carpets was also typical of the design of the time