Louis Seize chest of drawers from around 1780
Nr. 2331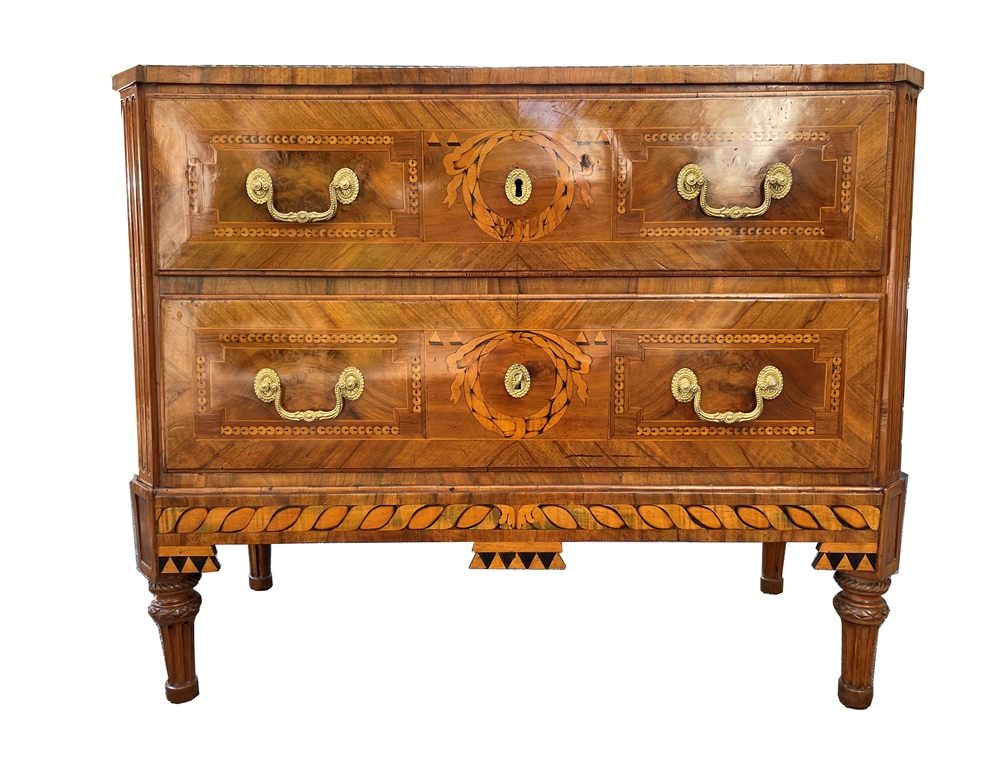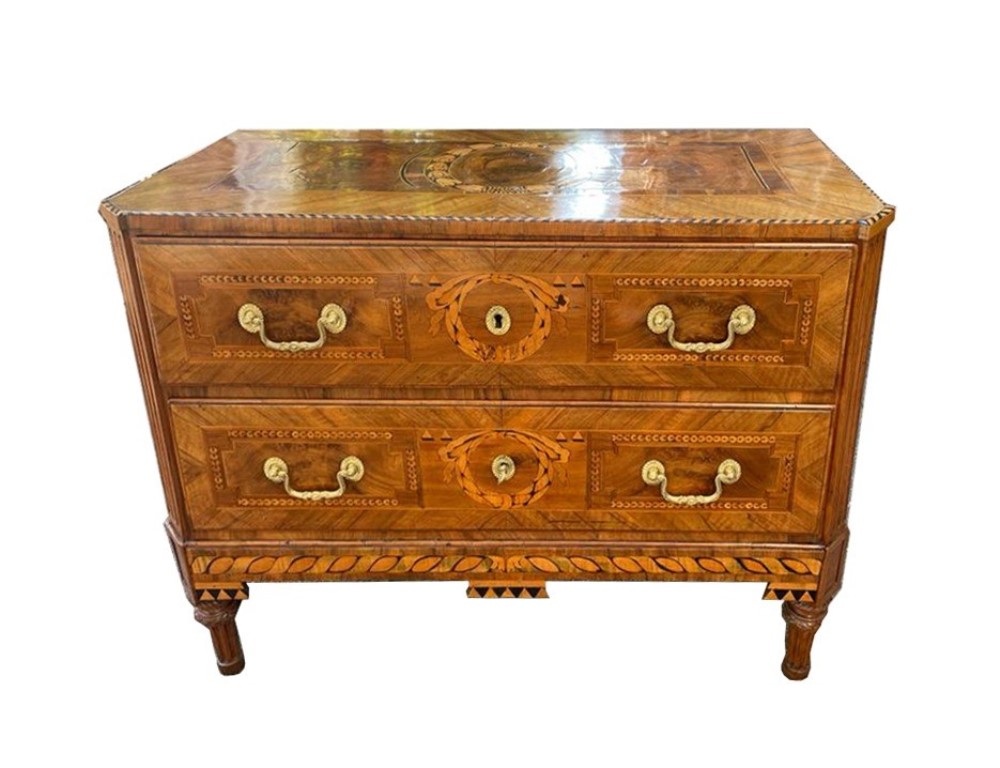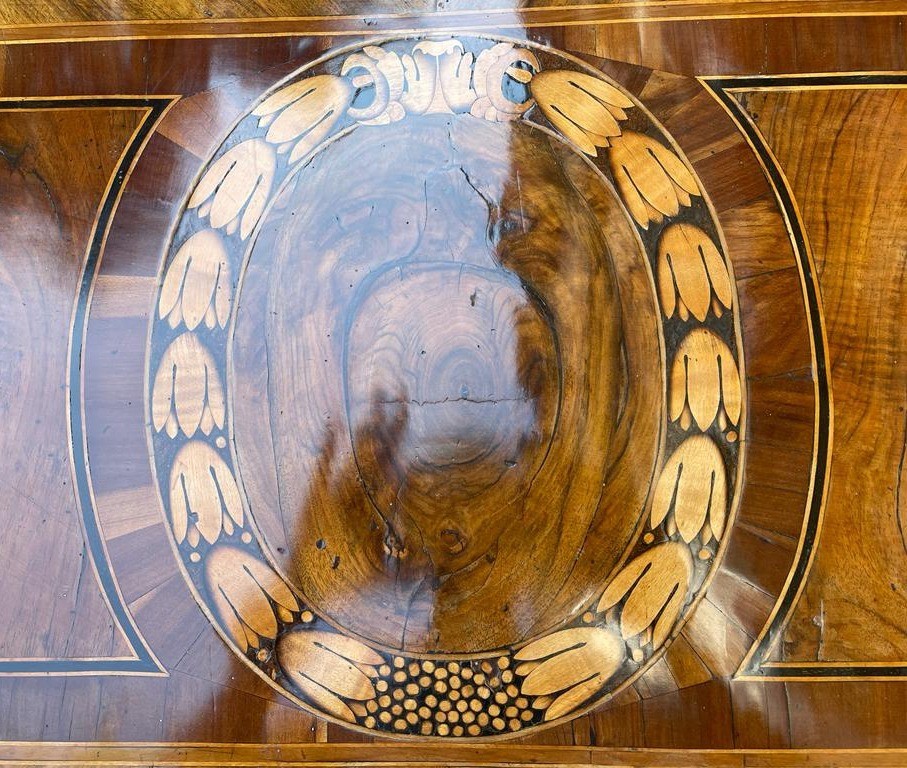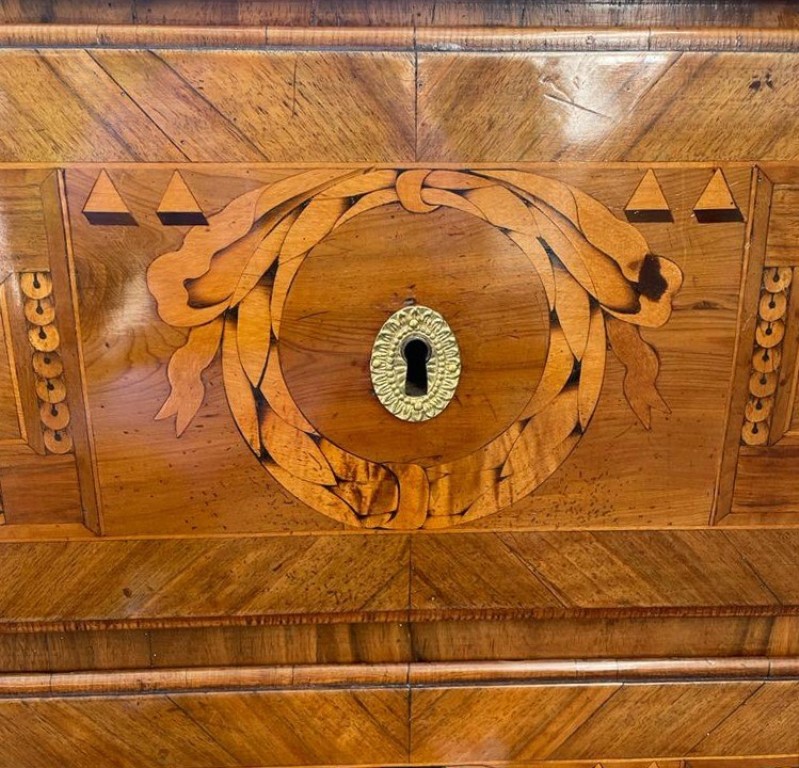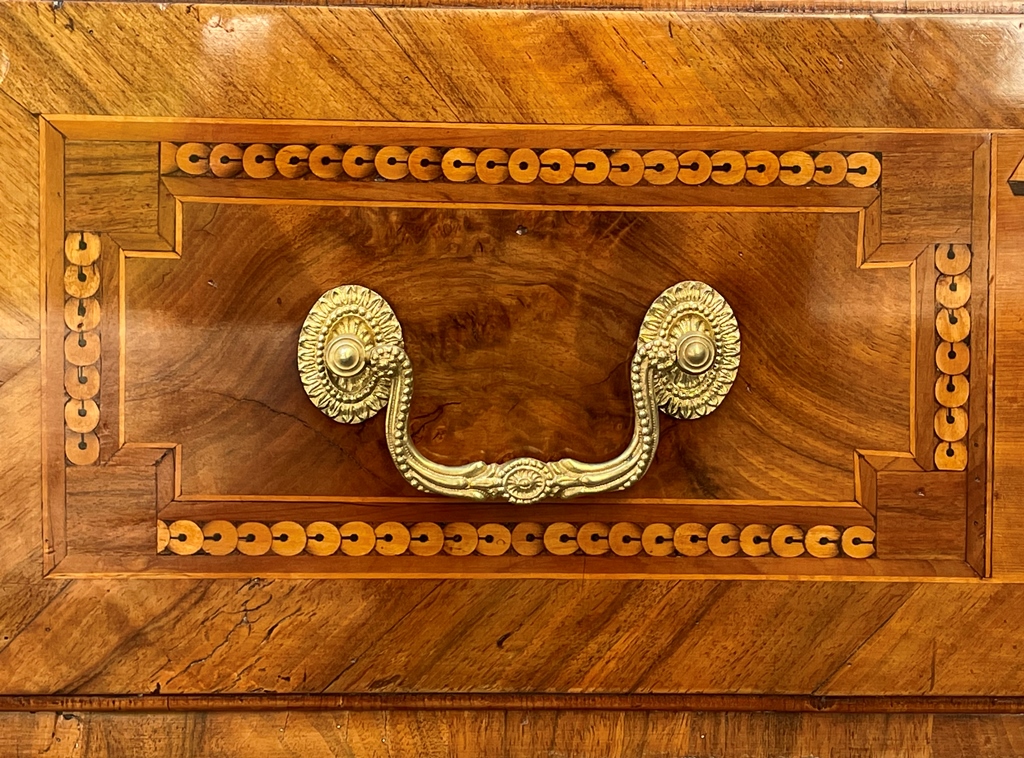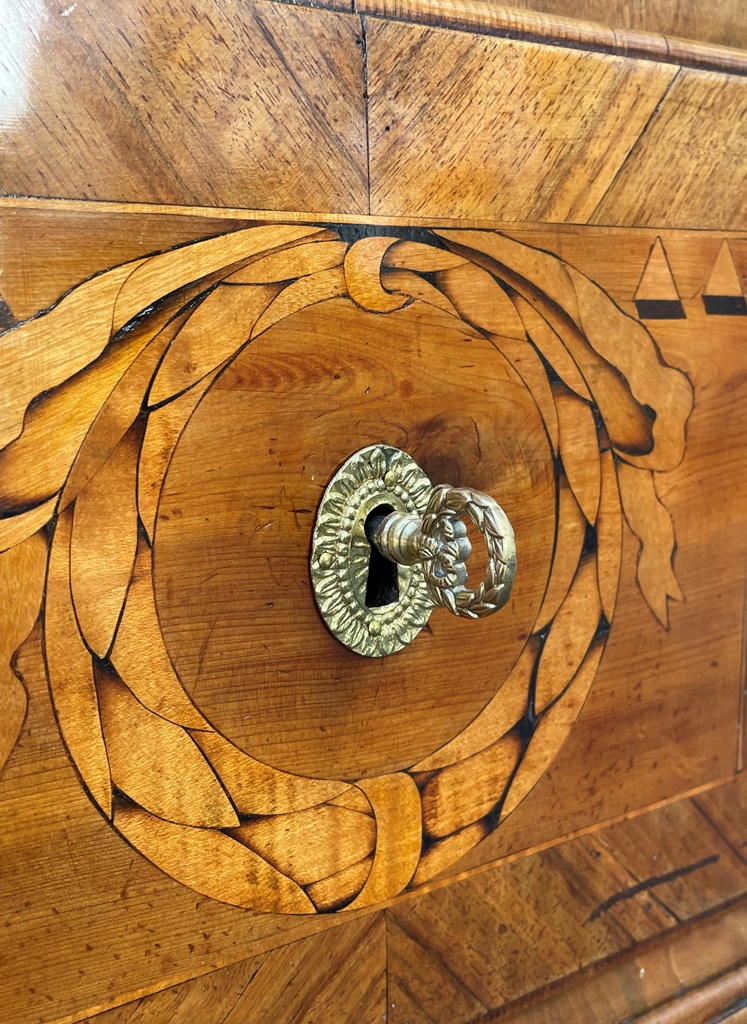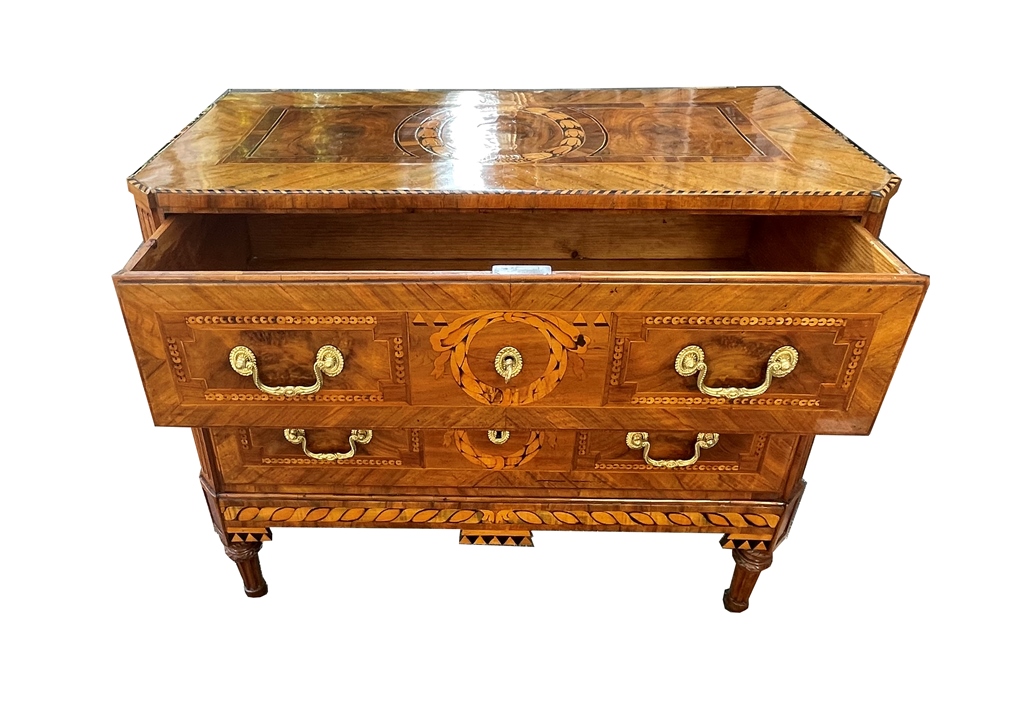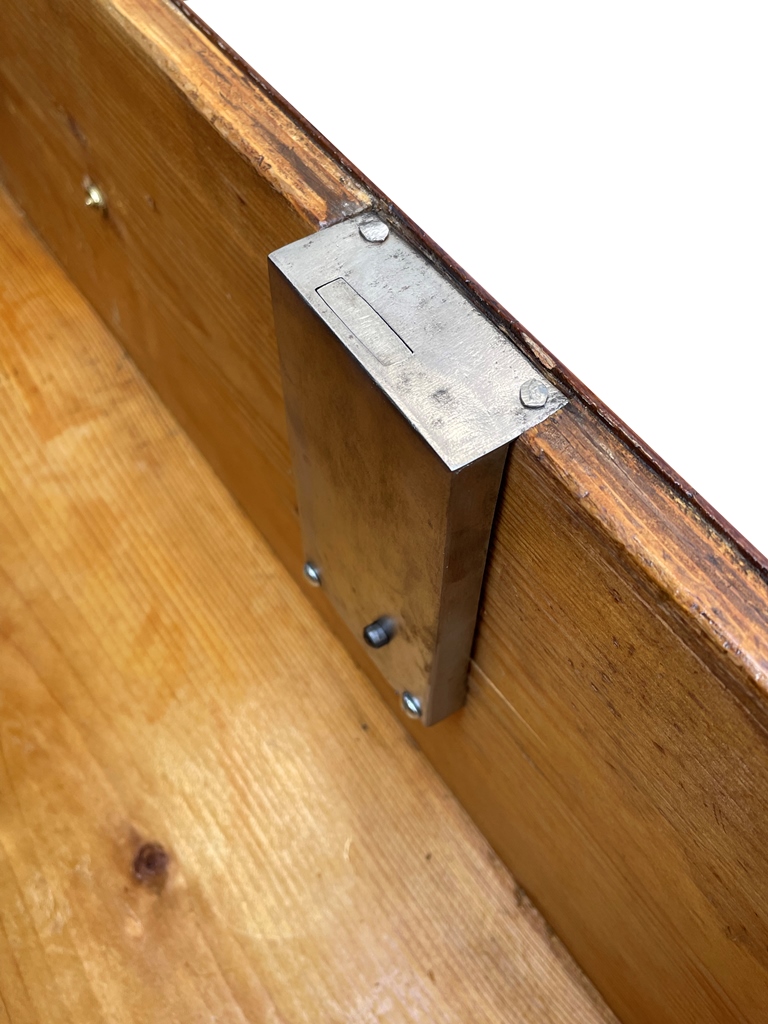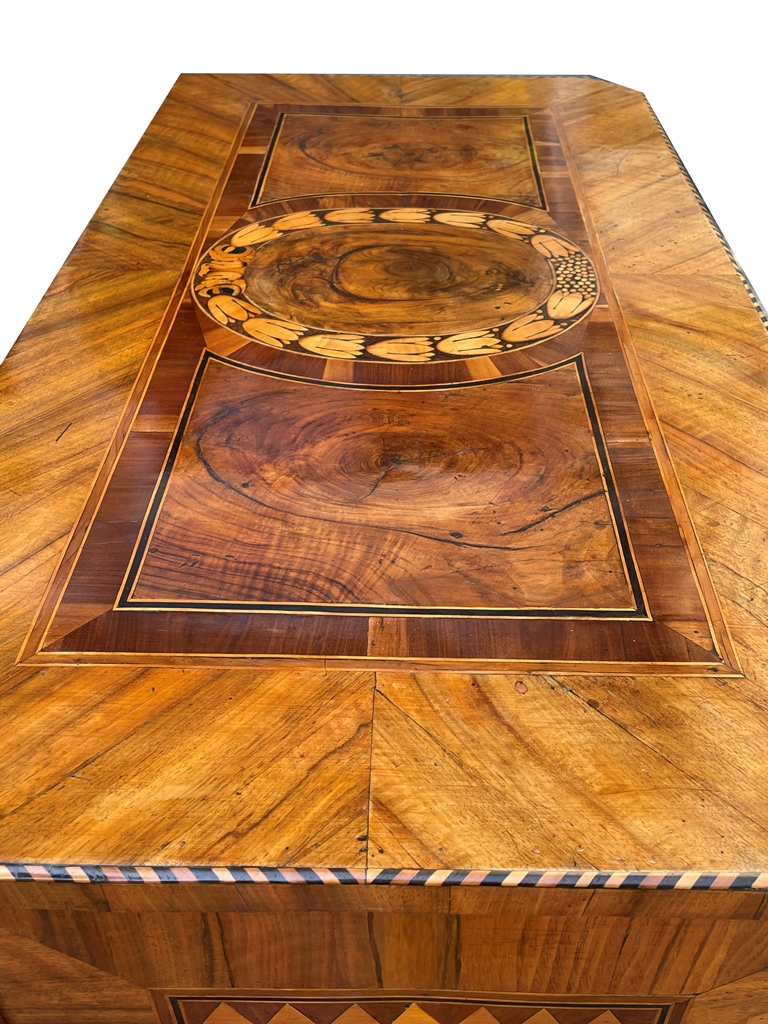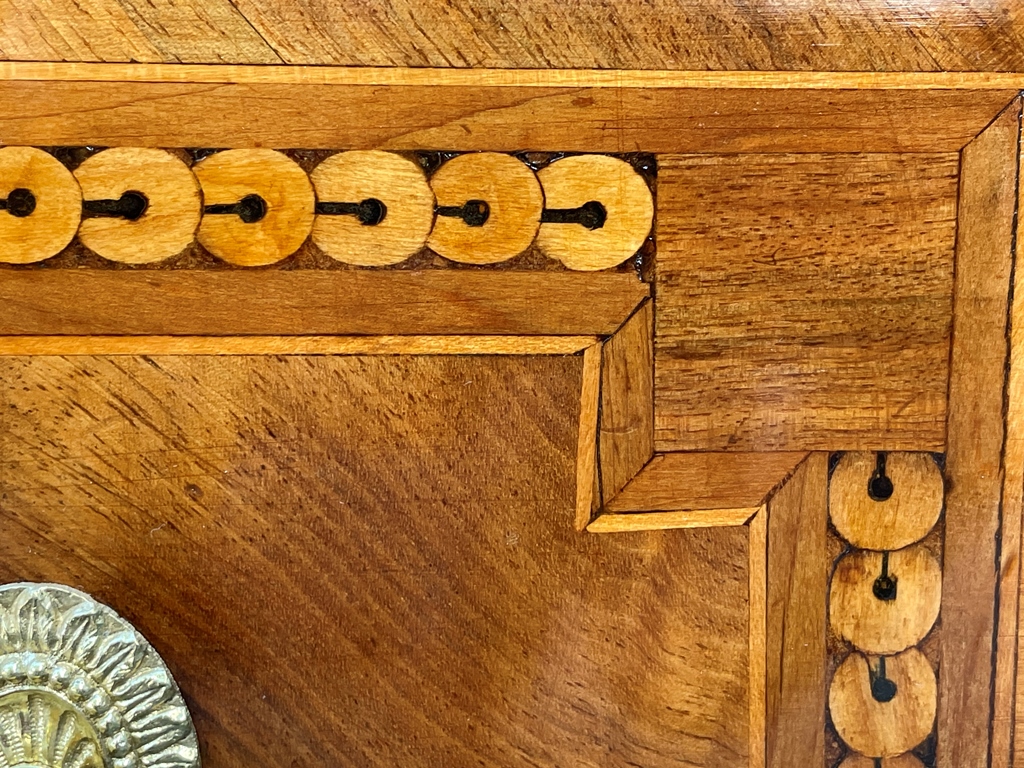 Museum Louis Seize chest of drawers
Westphalia-Münster around 1780.
Rietberg, attributed to Philipp Ferdinand Ludwig Bartscher (1749-1823).
Walnut veneered on a softwood body, inlaid with various precious woods, rectangular body with two drawers, slanted corners with pilaster strips, conical round legs. Original locks and fittings.
The inlaid cover plate with a central flower medallion in precious woods brand-shaded.
Walnut, plum, maple and stained bog oak.
Filet bands in maple and dyed bog oak frame the top plate.
Height: 78 cm | Width: 97 cm | Depth: 51 cm