Venetian mirror
Nr. 2220 | 4.400,-- Euro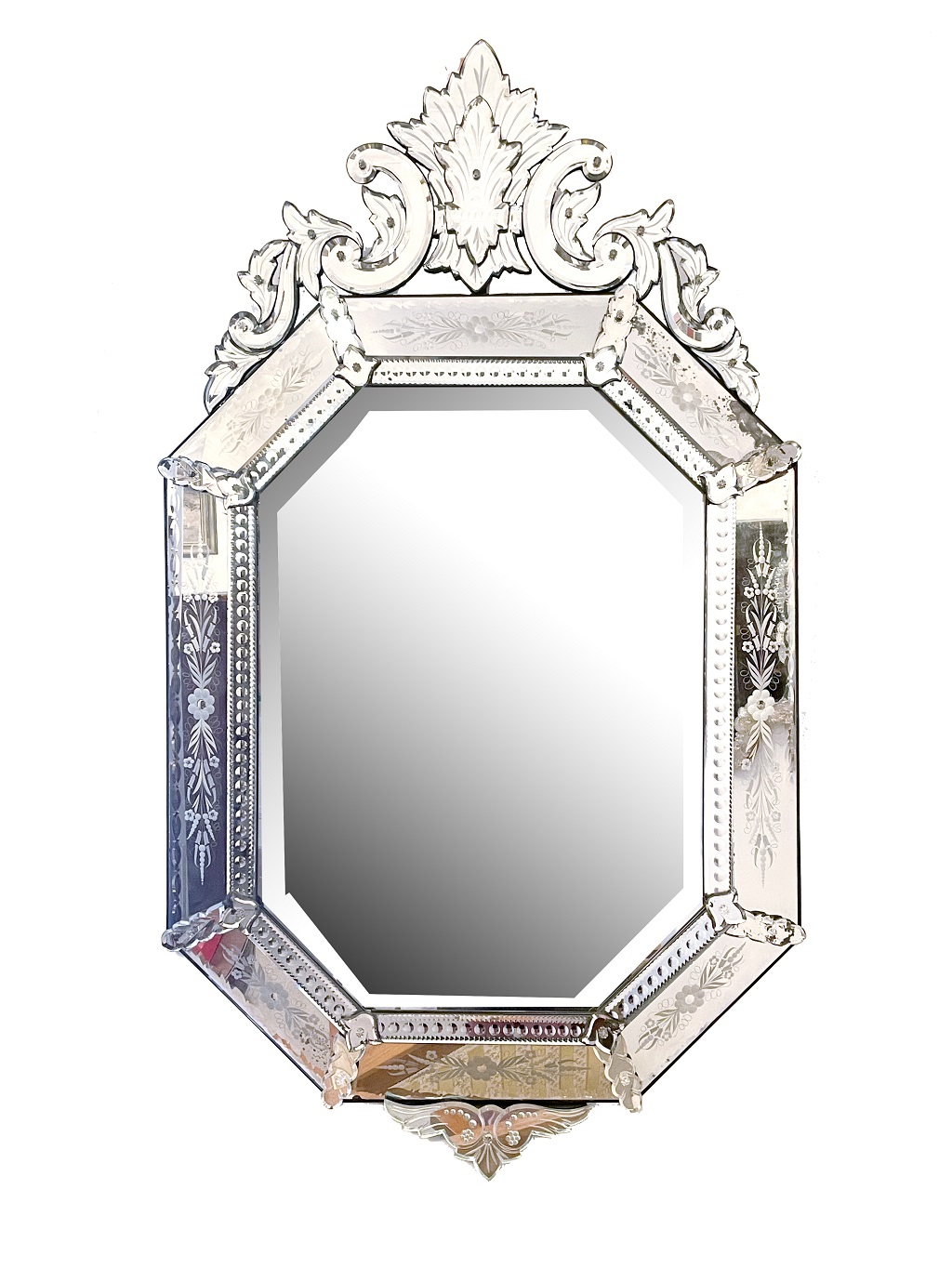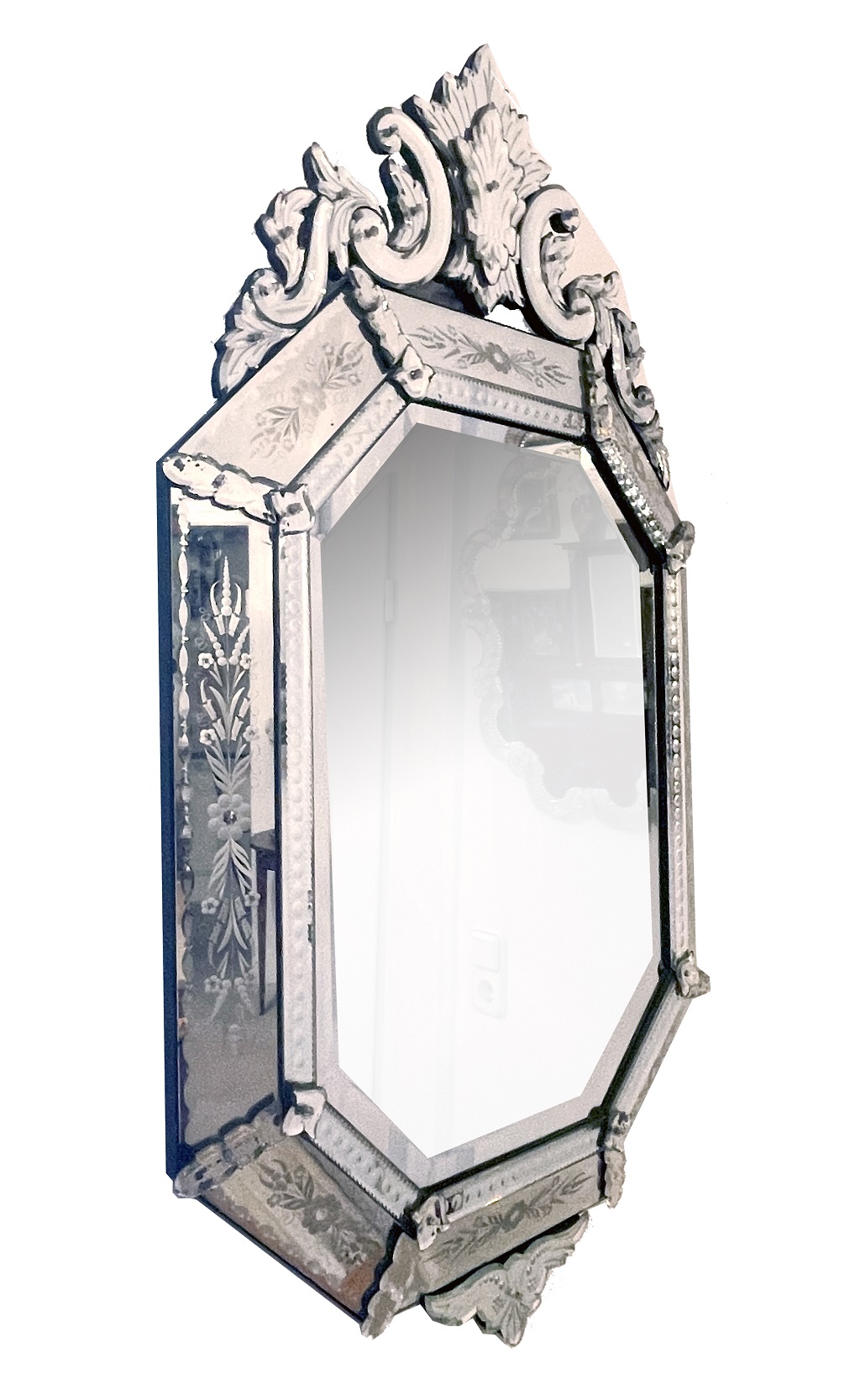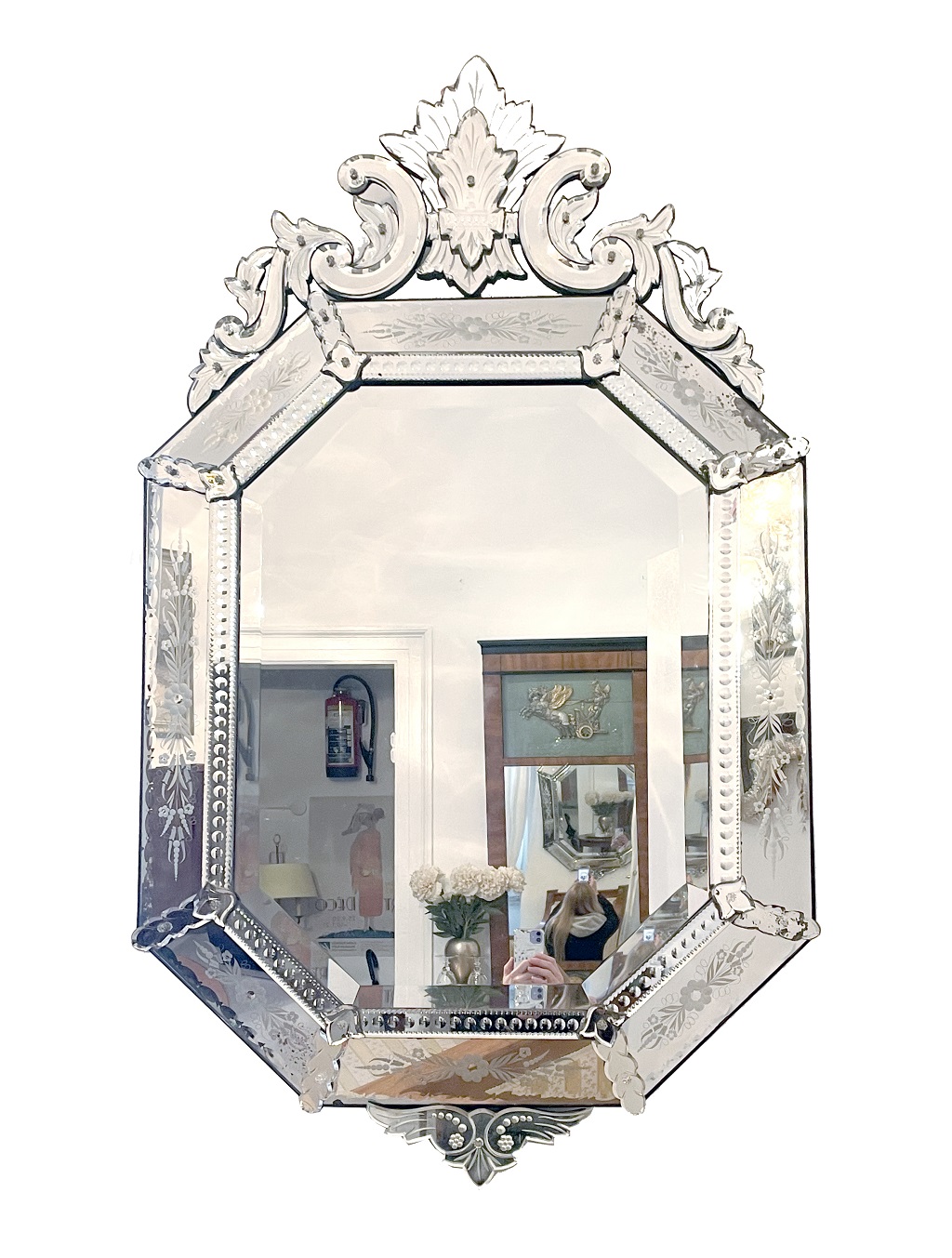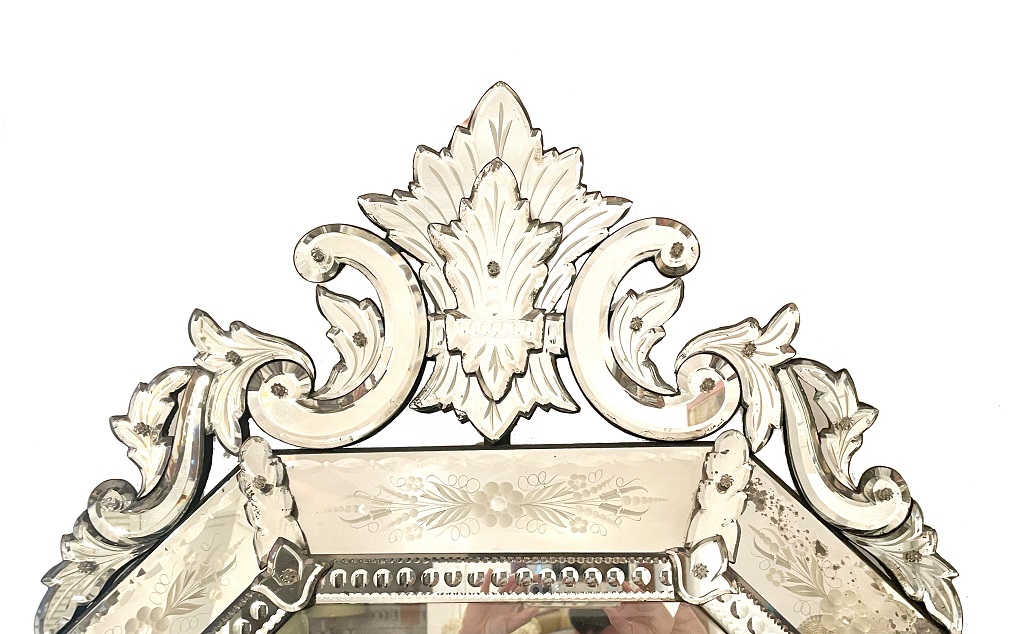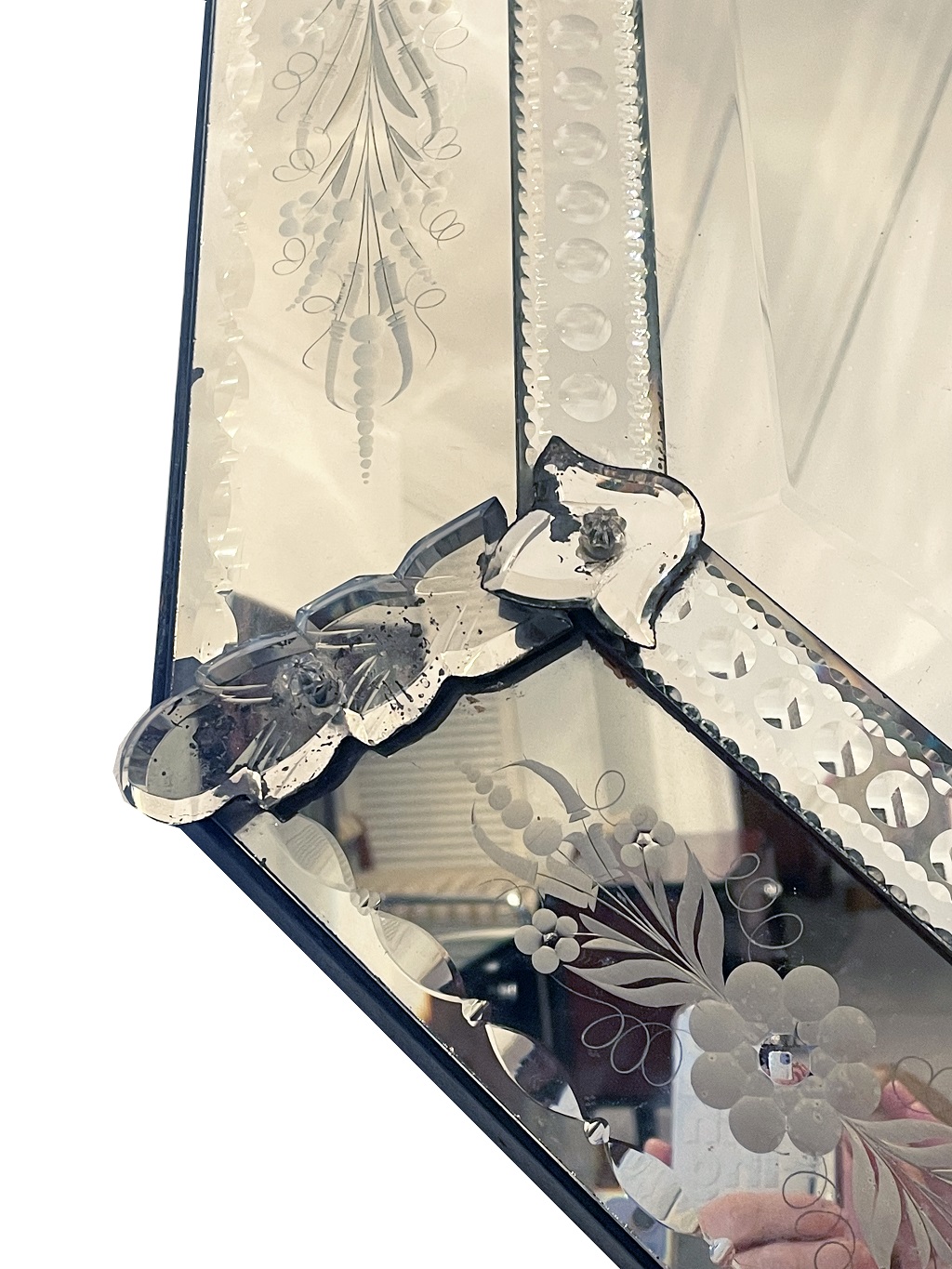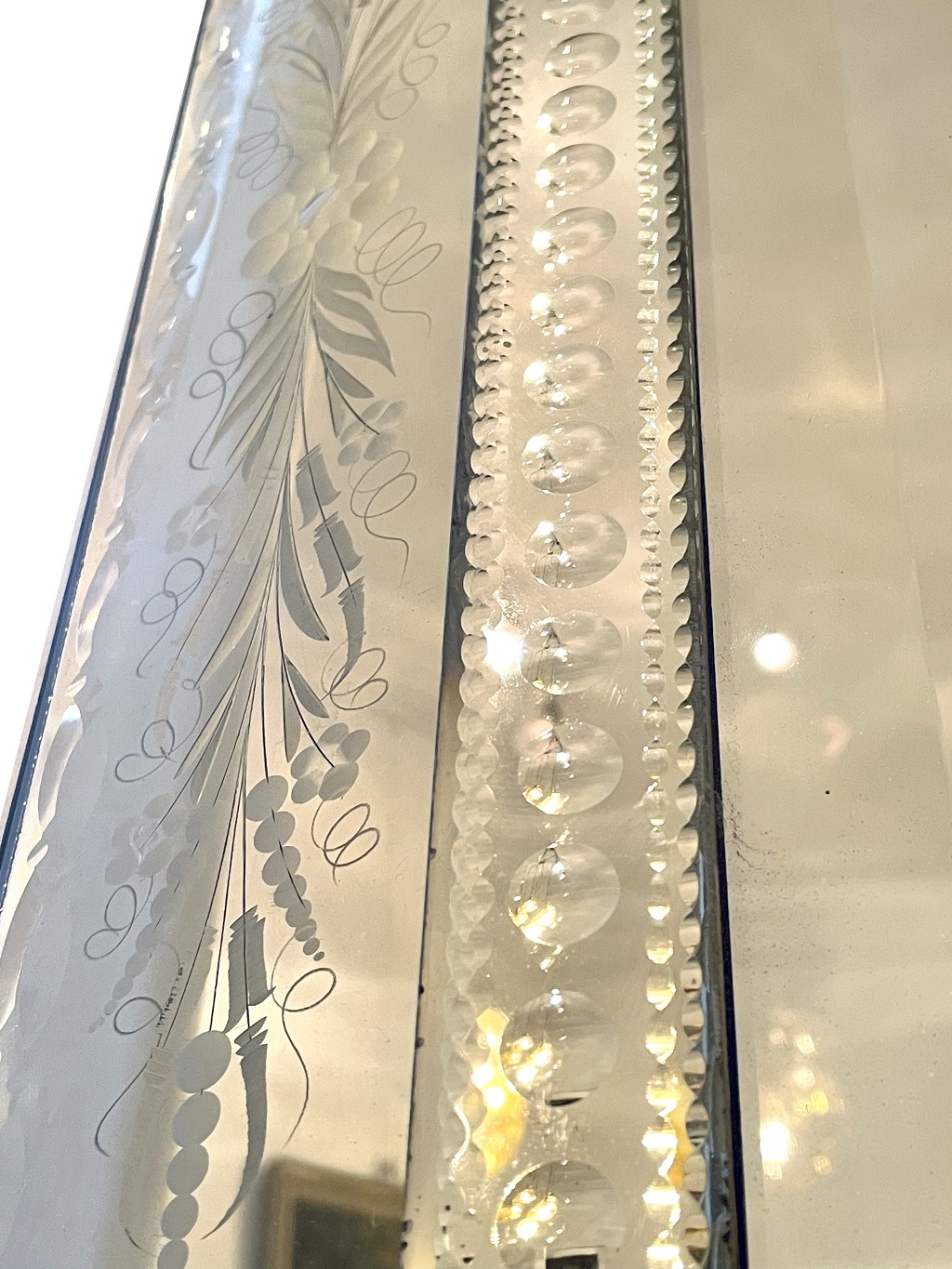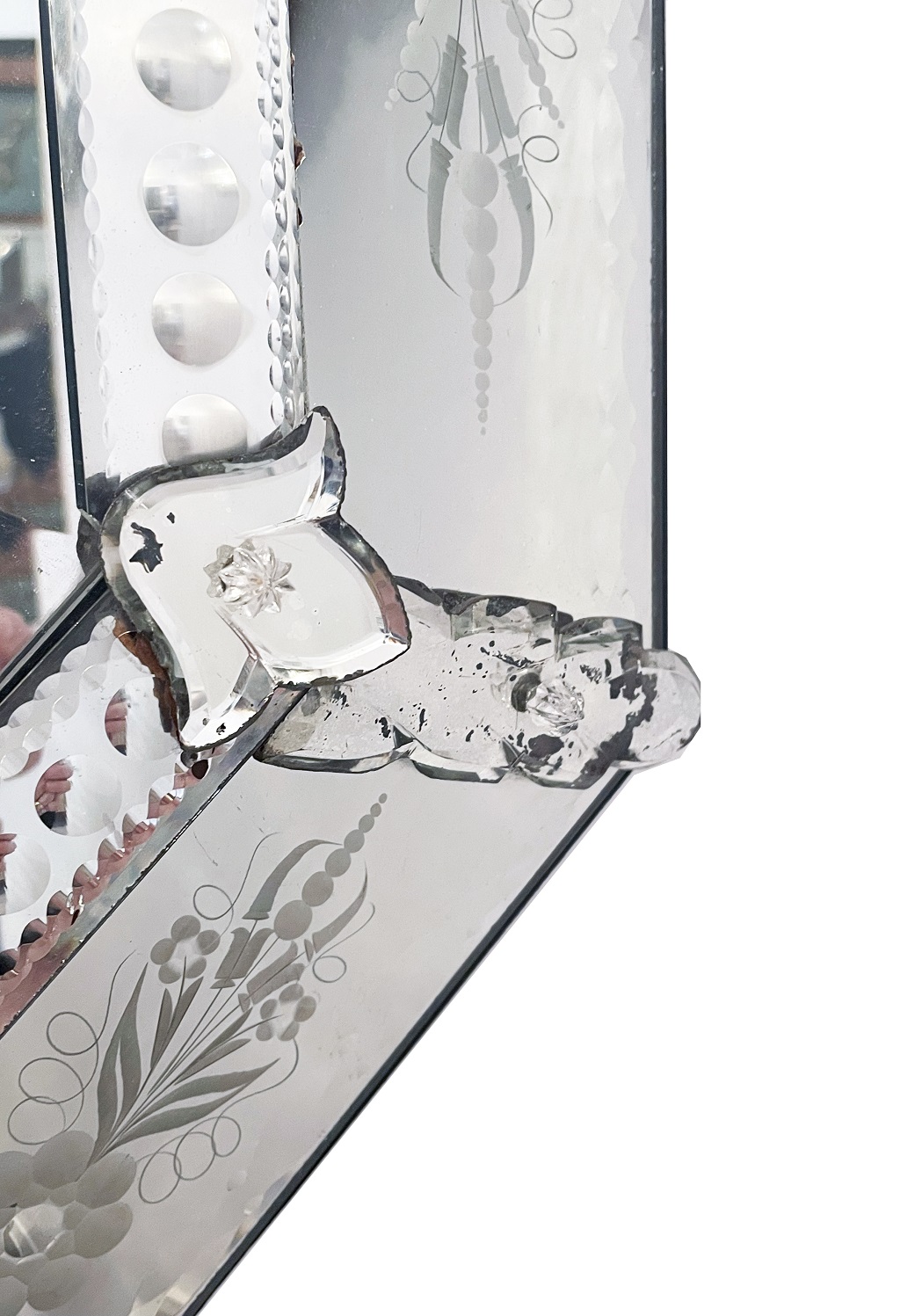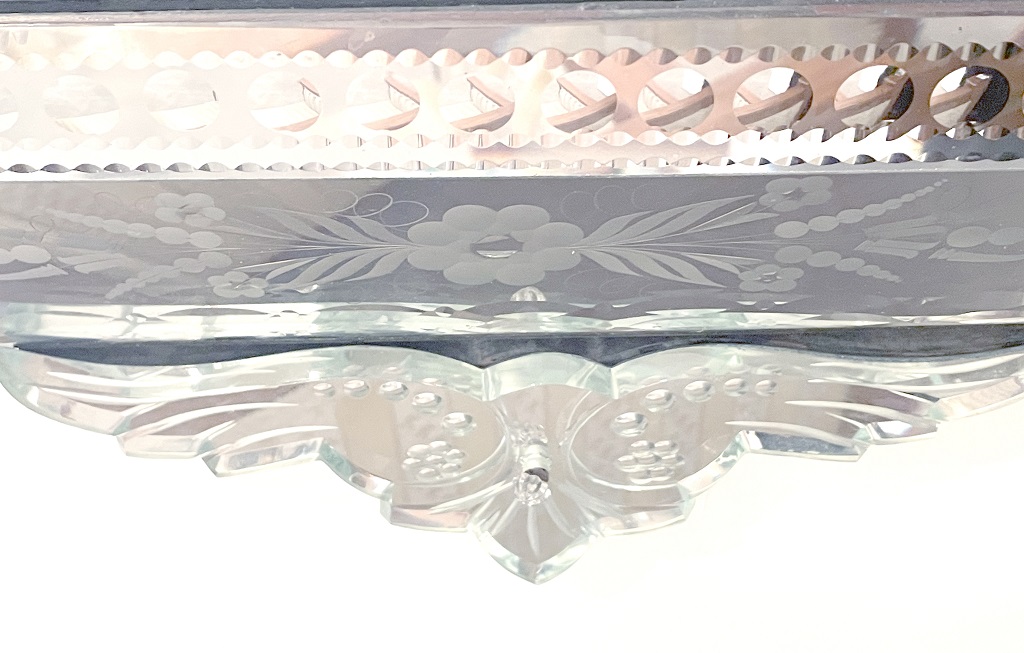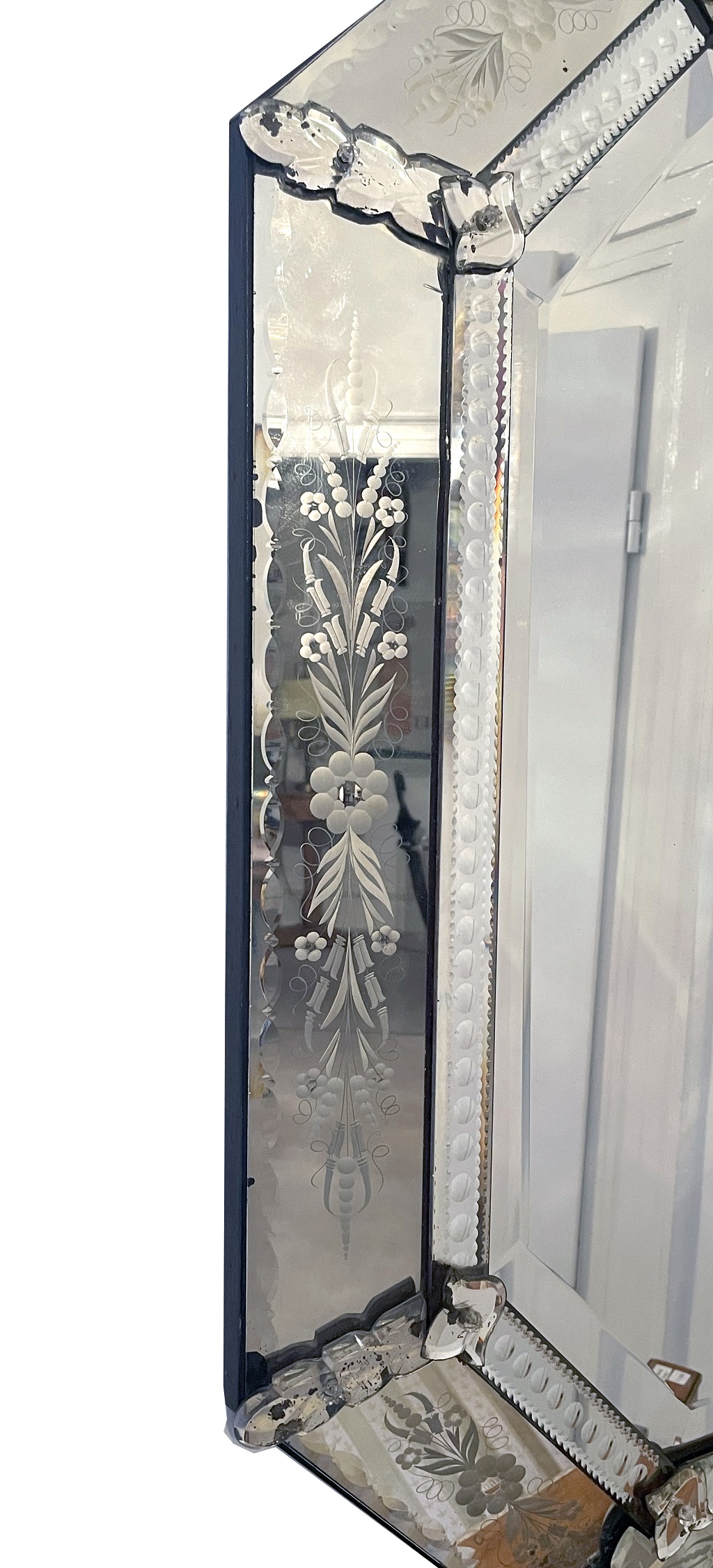 Venetian mirror
Venice/ Murano around 1920.
Magnificent Venetian wall mirror. Original mirror glass. Finest engravings and flower applications in cut crystal glass.
Height: 130 cm | Width: 75 cm | Depth: 6 cm
Price: 4.400,– €
(including 19% VAT that can be claimed back)
Venetian Mirror
from Venice/Murano in the 1920s were highly valued for their craftsmanship and beauty. Murano, a small island located off the coast of Venice, has been famous for its glassmaking since the 13th century.
During the 1920s, Venetian mirrors were typically made by skilled artisans who used traditional techniques such as blowing, cutting, and engraving to create intricate designs on the glass. The mirrors were often decorated with intricate floral or geometric patterns, and some were even embellished with small glass beads or pearls.
In addition to their decorative value, Venetian mirrors were also known for their high quality and durability. They were made using a special type of glass that was highly reflective and resistant to damage, and many were backed with silver to enhance their reflective properties.
Today, an authentic Venetian mirror from the 1920s are highly prized by collectors and interior designers for their historical significance and exquisite beauty. They can be found in antique shops and specialty stores, and may range in price from a few hundred to several thousand dollars depending on their condition, size, and level of ornamentation.
Art Deco at RSA Wiesbaden
You can find more Art Deco cabinets, Art Deco chests of drawers and Art Deco lamps in my shop in Wiesbaden. Regine Schmitz-Avila – your specialist for French Art Deco furniture and art objects from around 1930.