Rare Louis Seize chest of drawers
Nr. 2330 | 8.500,– Euro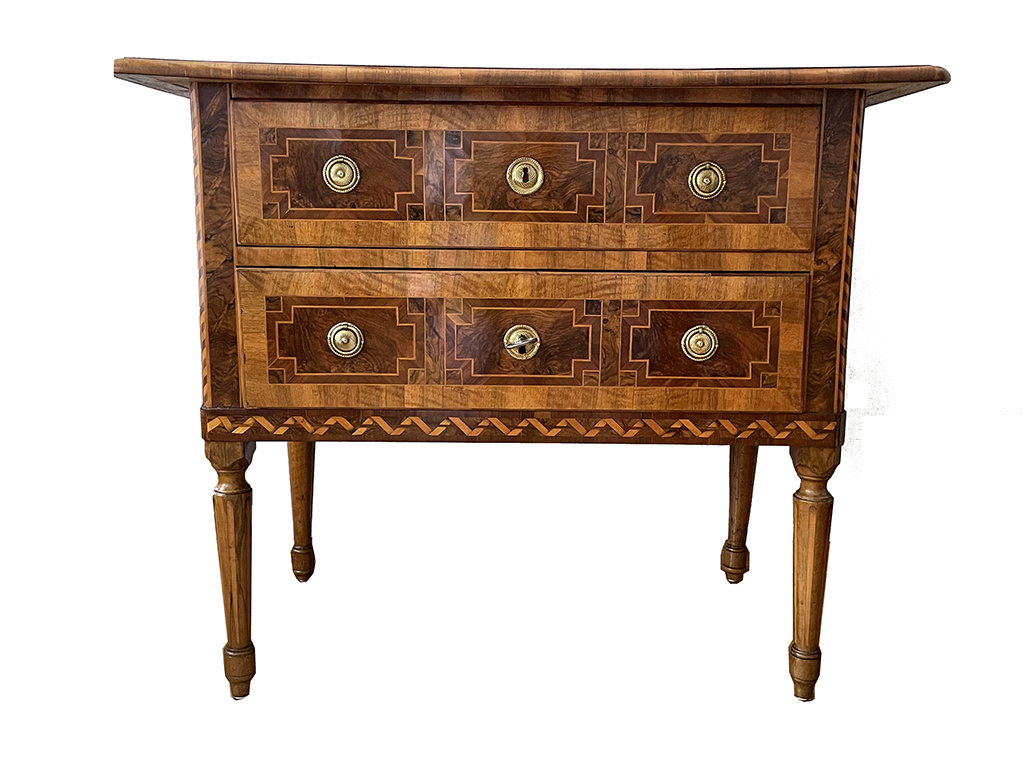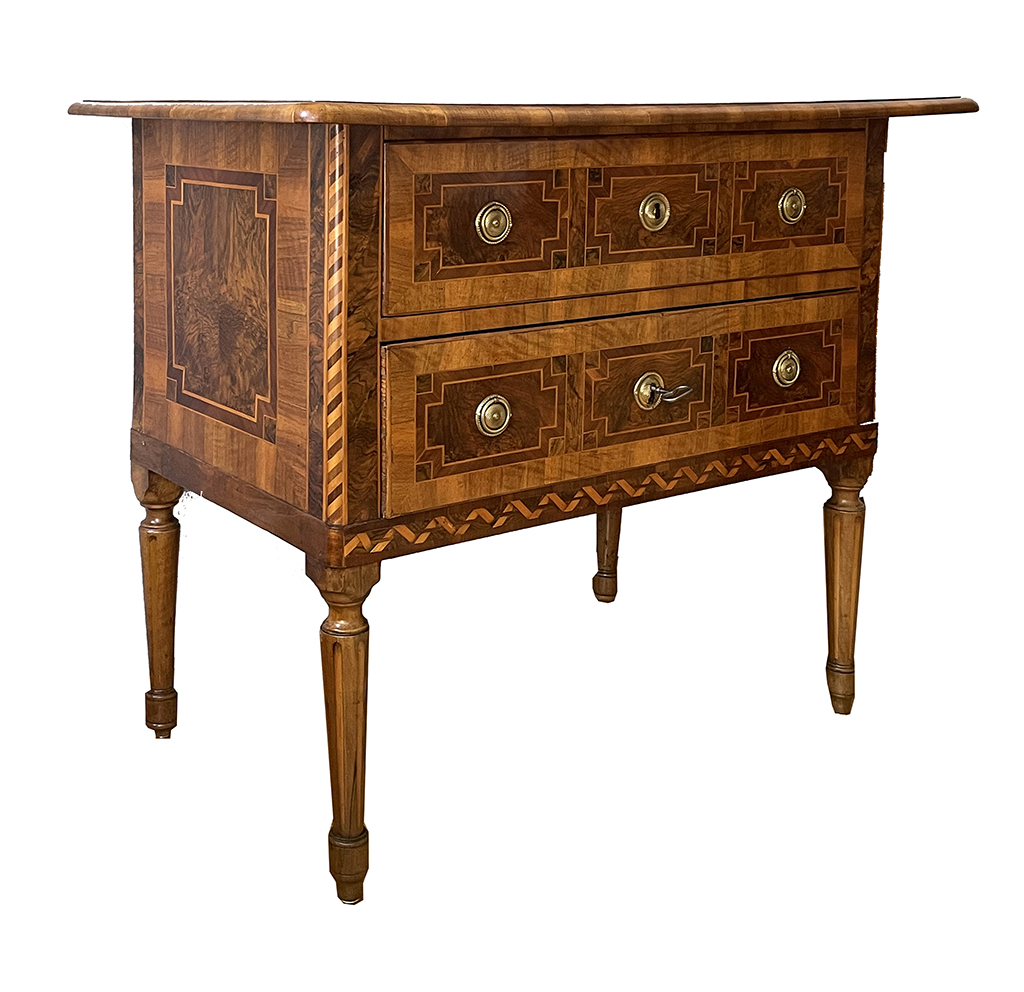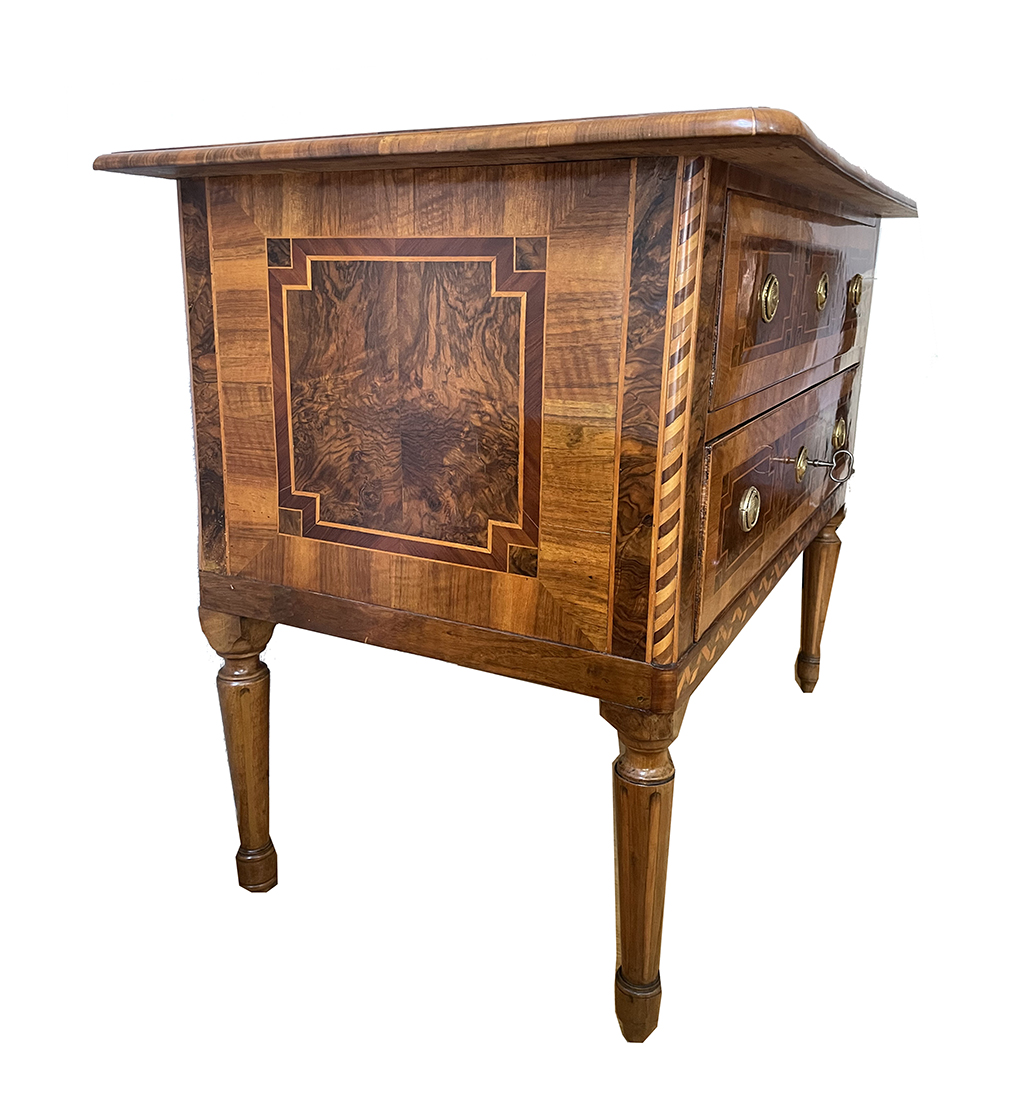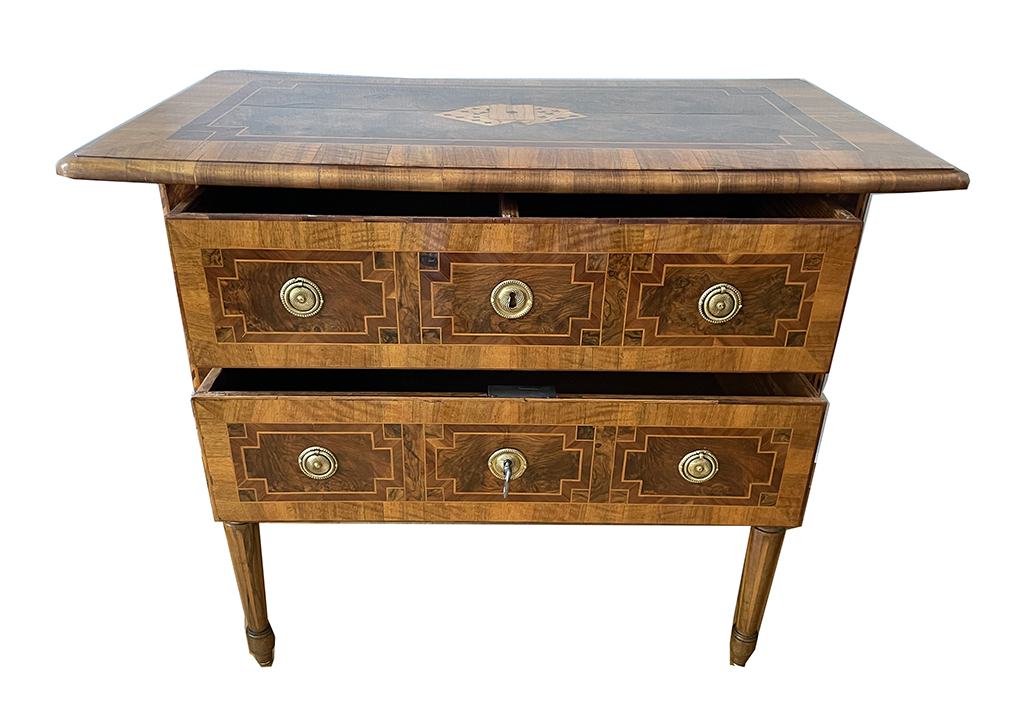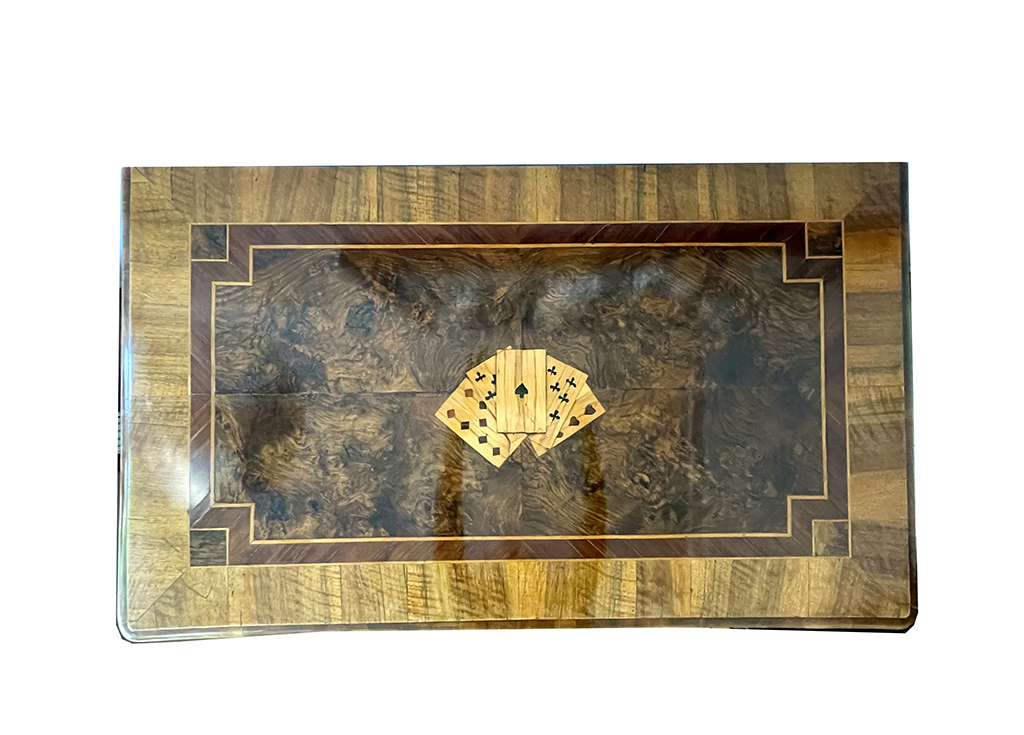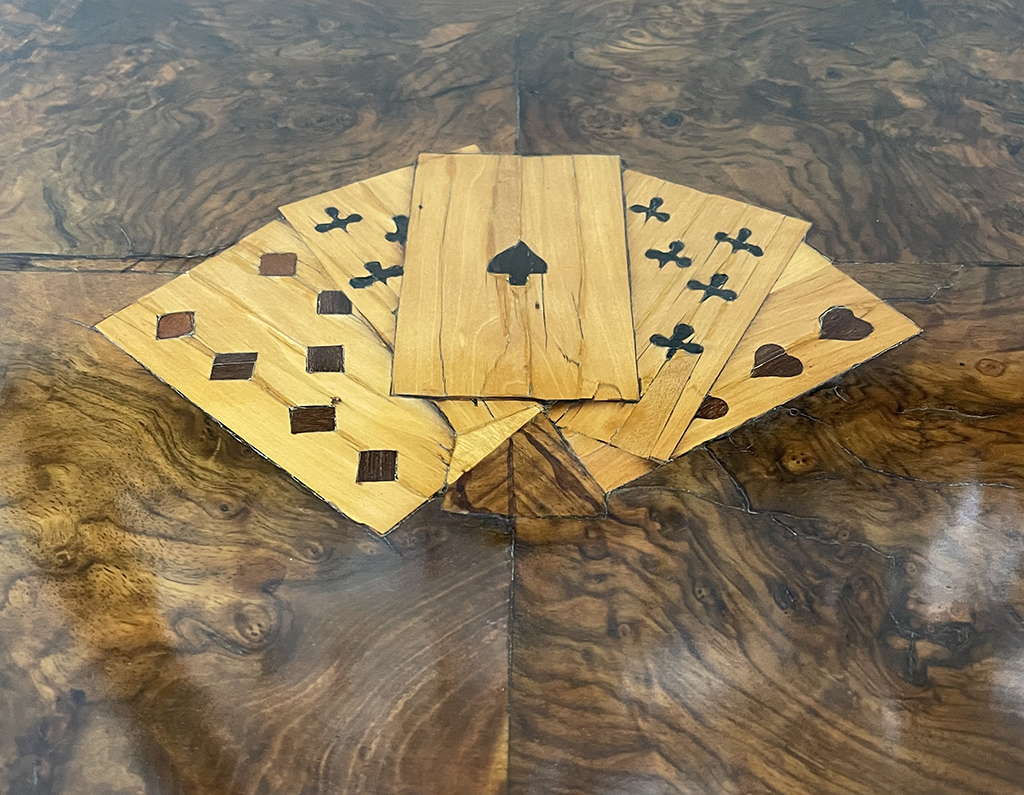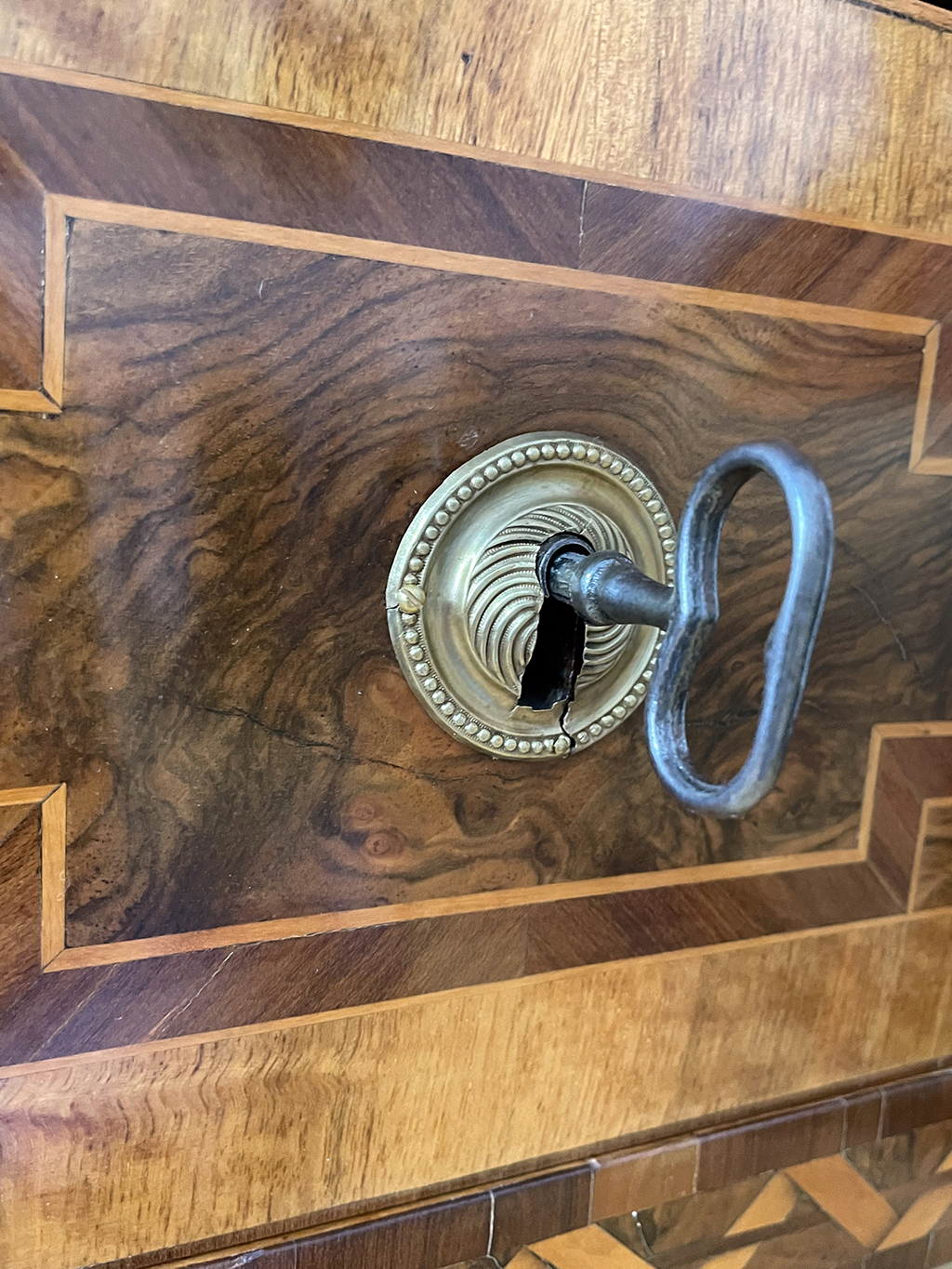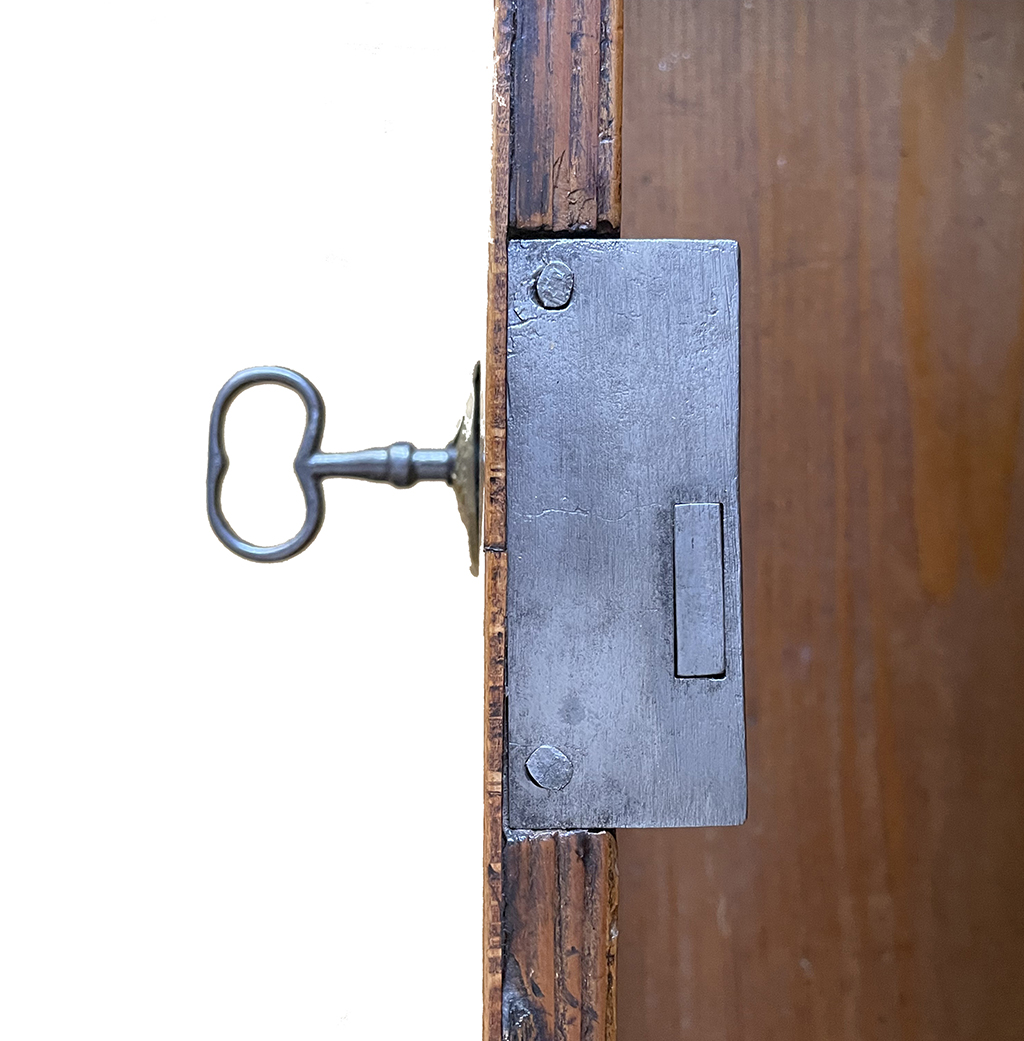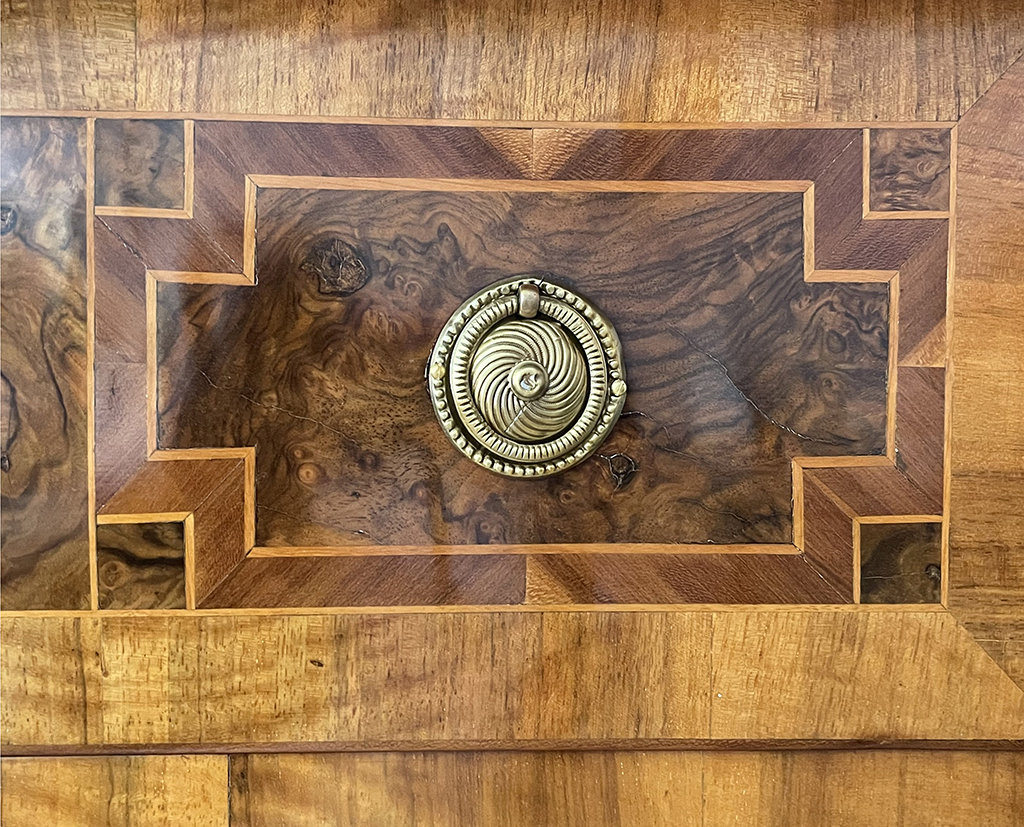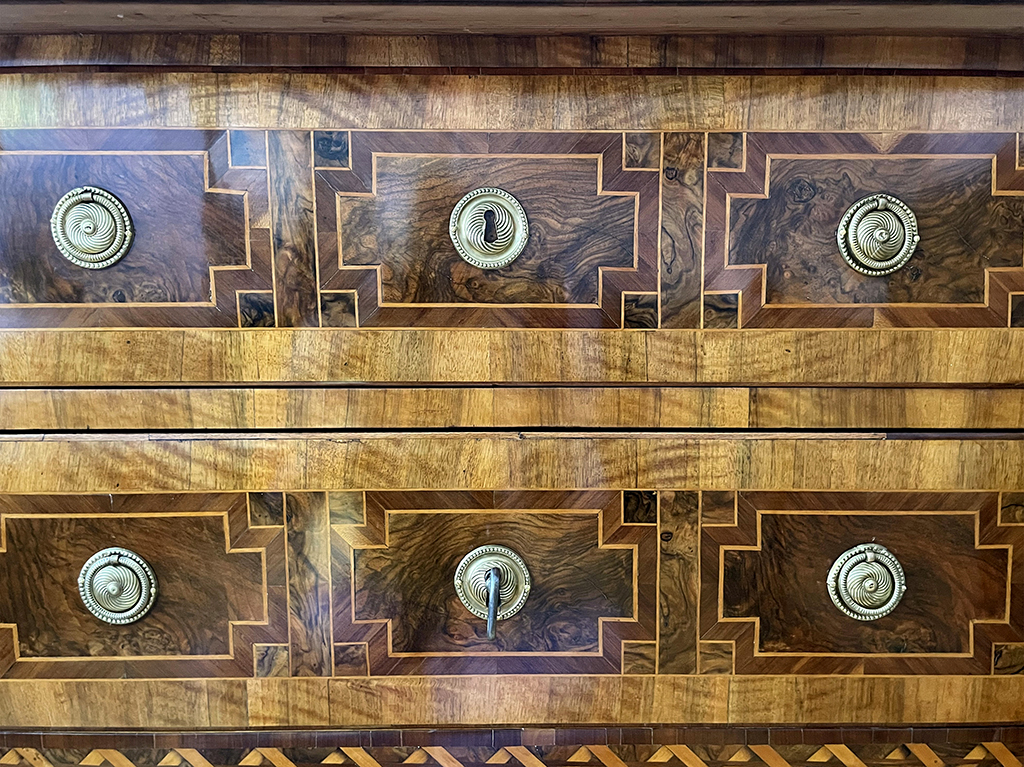 Louis Seize chest of drawers
southern Germany around 1780.
Walnut veneered on a softwood body.
Playing card marquetry inlaid on the cover plate. Fine filet edges and bands inlaid in walnut, maple and plum.
Original condition with retention of the original patina.
Height: 84 cm | Width: 100 cm | Depth: 59 cm
Price: 8.500,– €
(Differential taxation according to §25a UStG)
Rare Louis Seize chest of drawers
This commode was certainly located in a game room. In the 18th century, a lot of time was spent on social games such as card games, roulette, or dice games.
Craftsmen's guilds specifically catered to the needs of their often feudal lords with suitable furniture for these purposes. Such as gaming tables – in this case, a commode with a particularly elaborate lock that closes from bottom to top. The top drawer therefore has no lock but is locked by means of the tongue of the lower lock.
A Louis Seize commode from central Germany around 1780 is typically designed in the late Baroque or Rococo style. It is made of high-quality woods such as mahogany or cherry wood and decorated with elaborate carvings and inlays.
A piece of art
The Louis Seize style is characterized by symmetry, clear lines, and a certain simplicity. In contrast to the opulent and decadent designs of the Rococo. A commode from this period would therefore have rather simple geometric shapes that are adorned with floral or ornamental details. It would typically be equipped with brass or bronze fittings and handles, and could also have finely carved legs or decorations.
A Louis Seize commode from central Germany around 1780 can be a valuable collector's item and can be sold at auctions or antique dealers for a high price. However, the value depends heavily on factors such as the condition, rarity, and provenance of the commode. To determine the value of such a piece, it is recommended to consult a qualified expert in antique furniture or works of art.
A Portal clock Vienna could be the perfect celebration of art to combine.
Louis Seize at RSA Wiesbaden
You can find more Louis Seize art objects as well as Louis Seize mirrors, Louis Seize chests of drawers, and much more in my store in Wiesbaden. Regine Schmitz-Avila – your specialist for Louis Seize.