Pendule "Flora with Amor"
Nr. 060 | 4.900,– Euro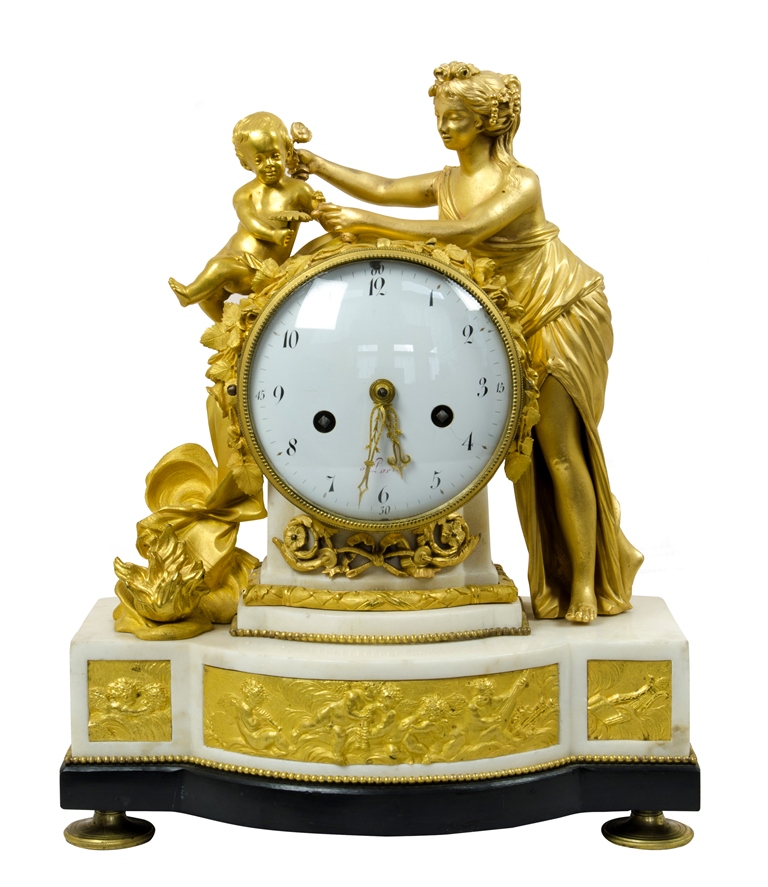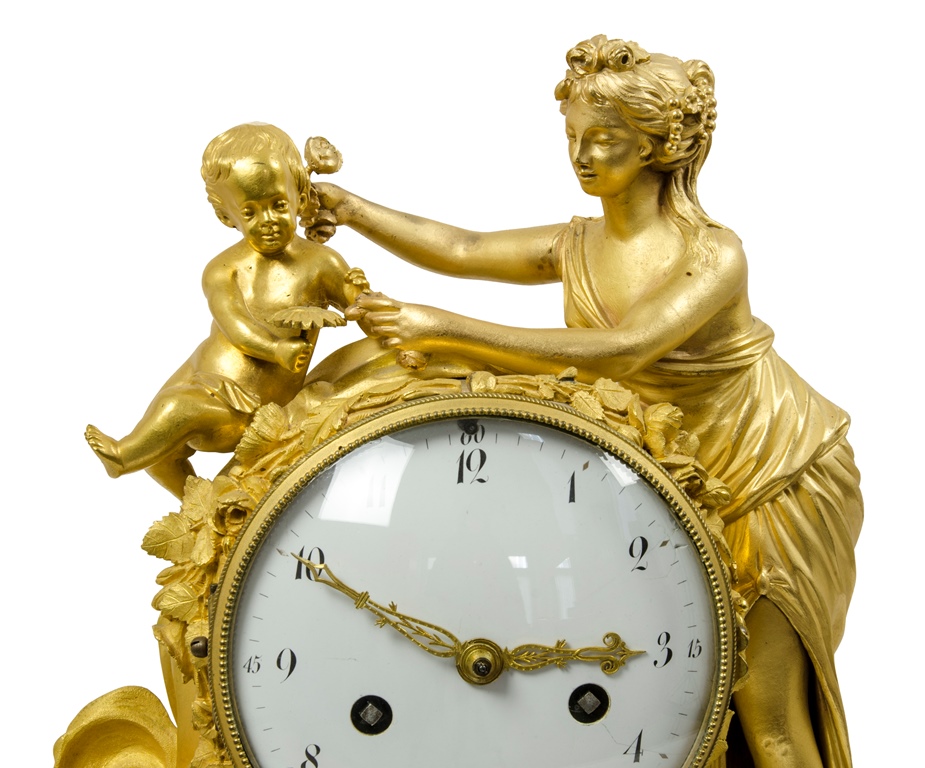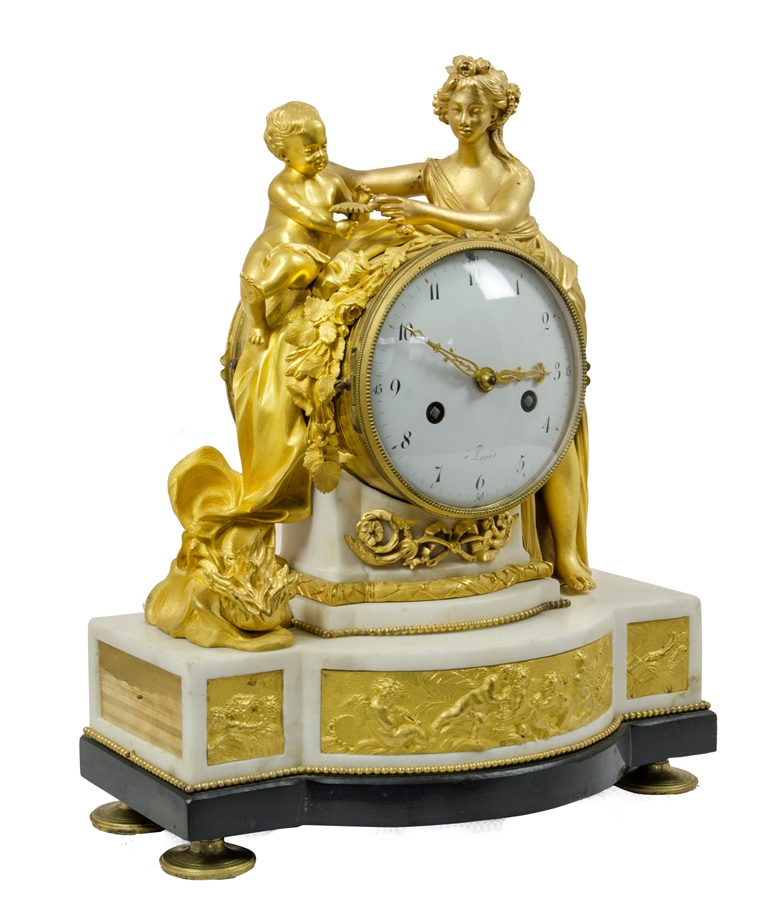 Pendule
"Flora mit Amor"
Paris around 1780.
Bronze fire gilded and marble.
Height: 34 cm (13,39 inches) Width: 28 cm (11,02 inches) Depth: 14 cm (5,51 inches)
Price: 3.900,– €
(Differential taxation according to §25a UStG)
Pendule "Flora mit Amor"
A "Flora with Amor" pendulum clock from Paris around 1780 is typically designed in the late Rococo or early Louis XVI style. It is made of high-quality materials such as bronze and marble and is artfully decorated.
The design of the pendulum clock refers to the mythological figure of Flora, who is often depicted as the female personification of nature surrounded by flowers and blooms. In some cases, Cupid is also depicted, who, as the son of the goddess Venus, stands for love and relationships.
A pendulum clock from this period is often elaborately decorated, with intricate engravings, carvings, and gilding. It also features a round or oval dial plate on which the time is displayed, typically with Roman numerals and metal hands.
A pendule "Flora with Amor" pendulum clock from Paris around 1780 can be a valuable collector's item and can be sold at high prices at auctions or antique dealers. However, the value depends heavily on factors such as the condition, rarity, and provenance of the pendulum clock. To determine the value of such a piece, it is recommended to consult a qualified expert in antique watches or artwork.
Louis Seize at RSA Wiesbaden
You can find more Louis Seize art objects as well as Louis Seize mirrors, Louis Seize chests of drawers, and much more in my store in Wiesbaden. Regine Schmitz-Avila – your specialist for Louis Seize.