Palm-shaped table lamps, sold
Nr. 2197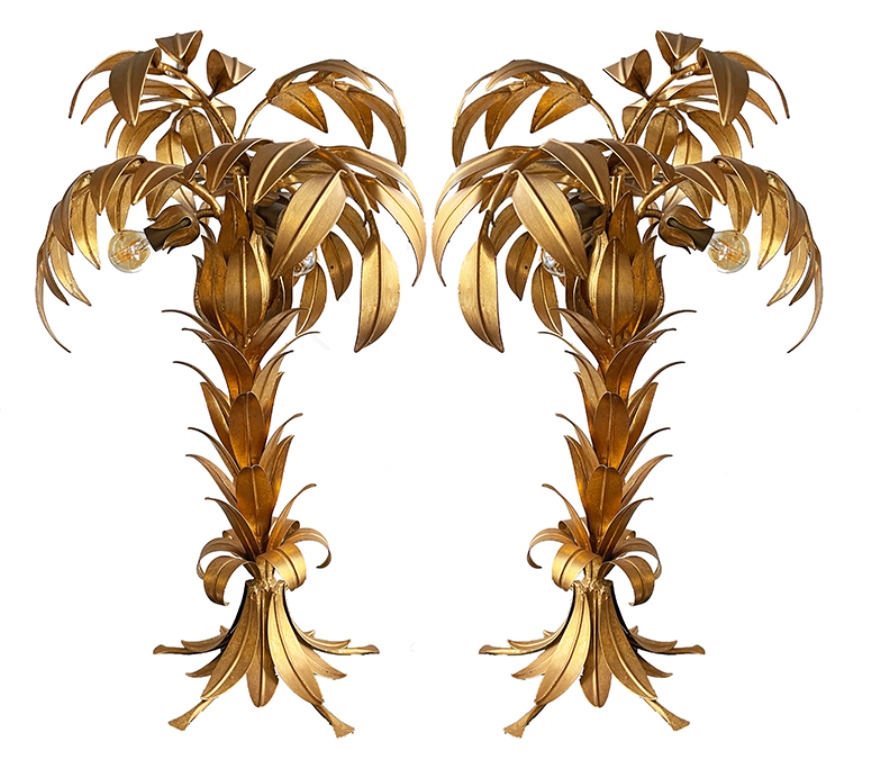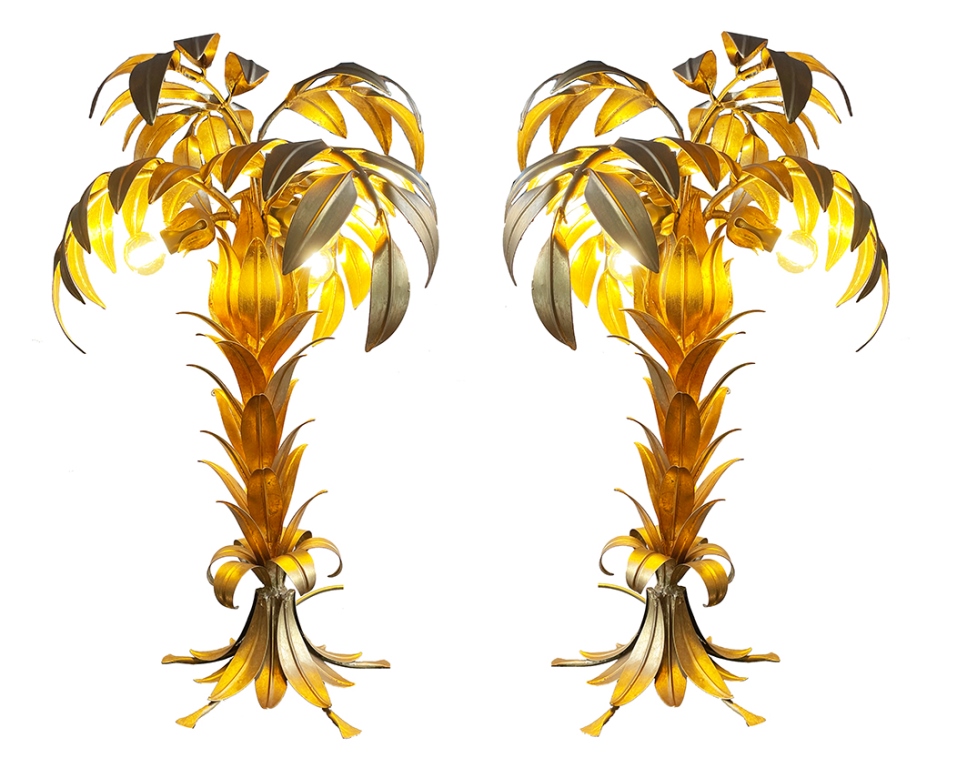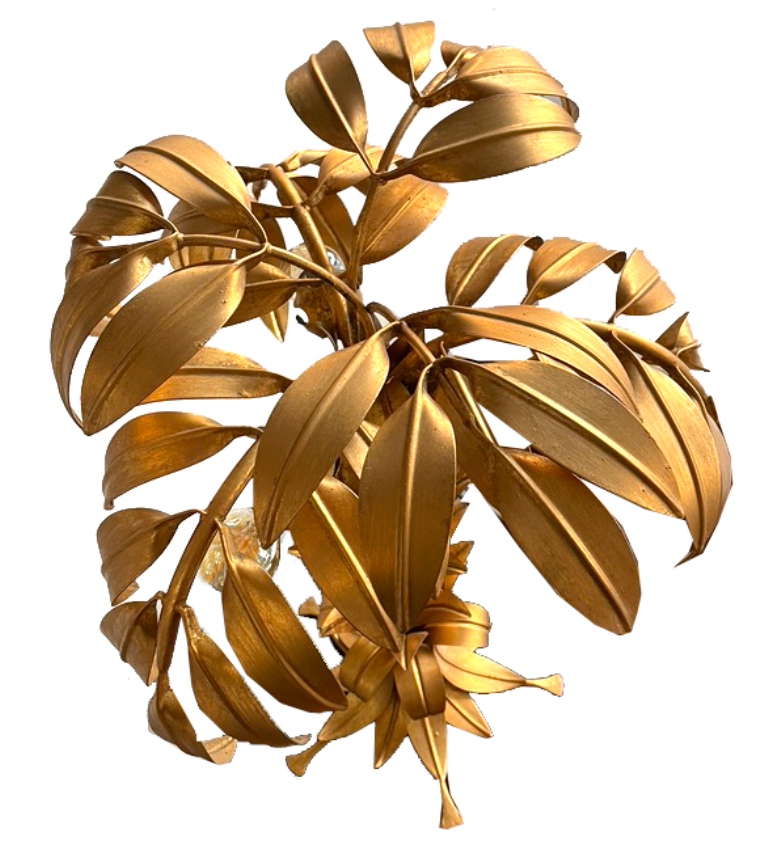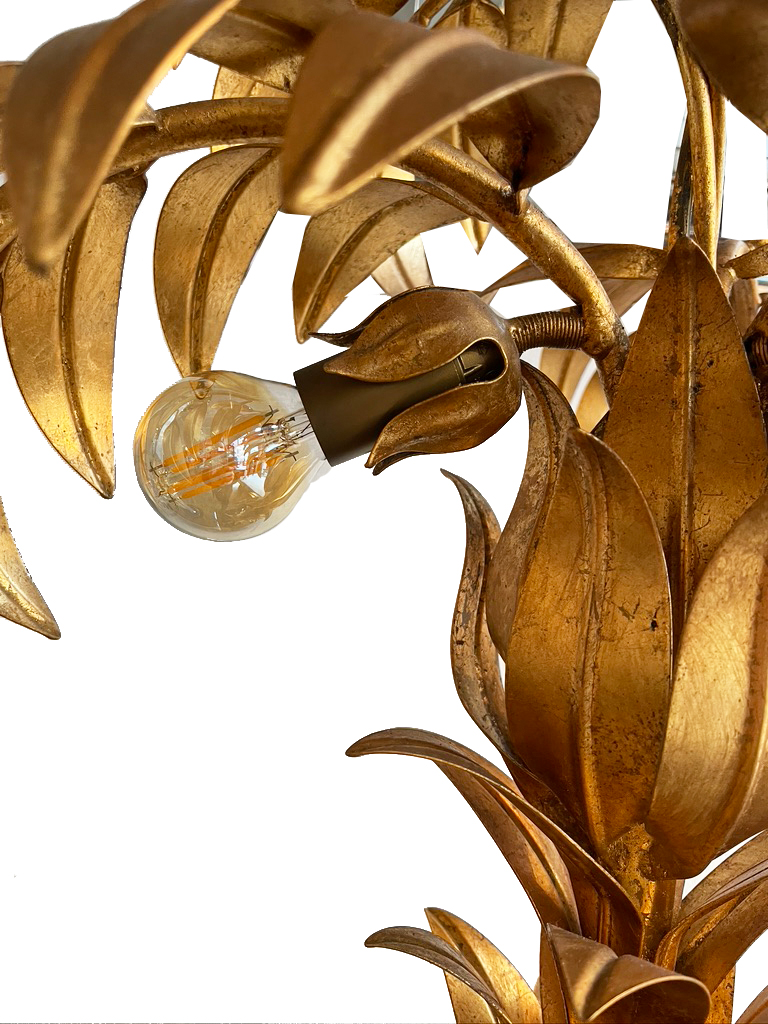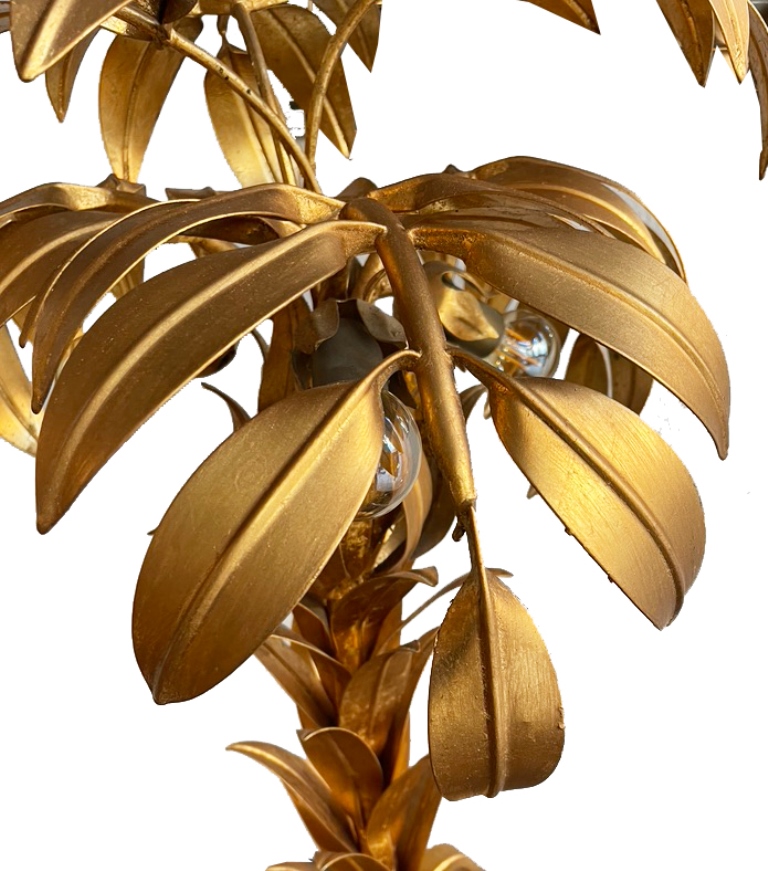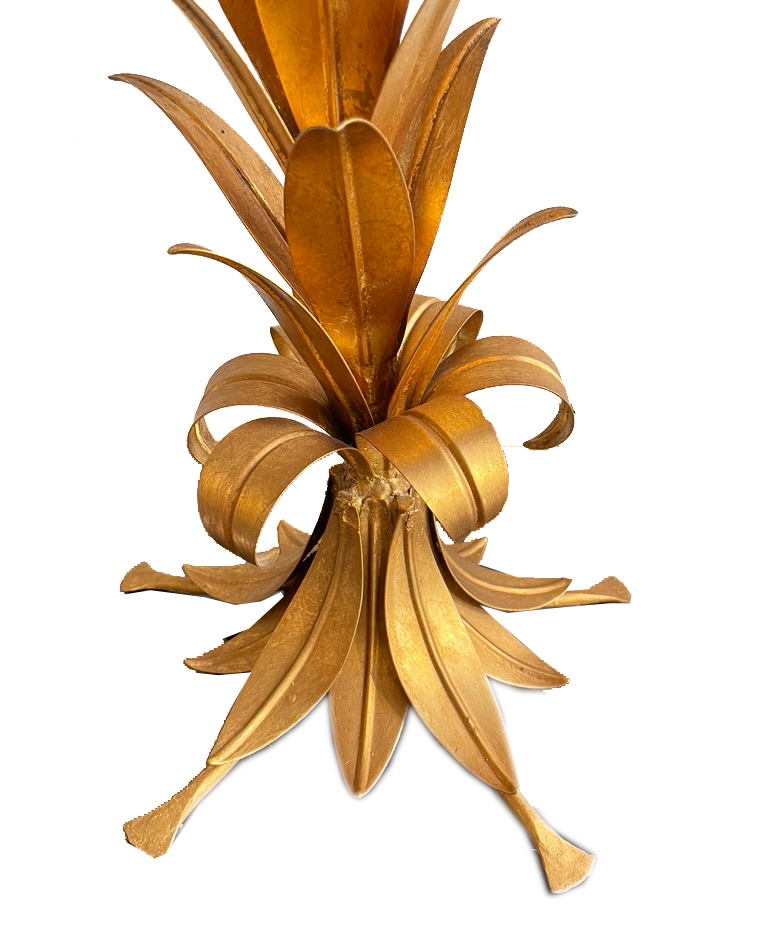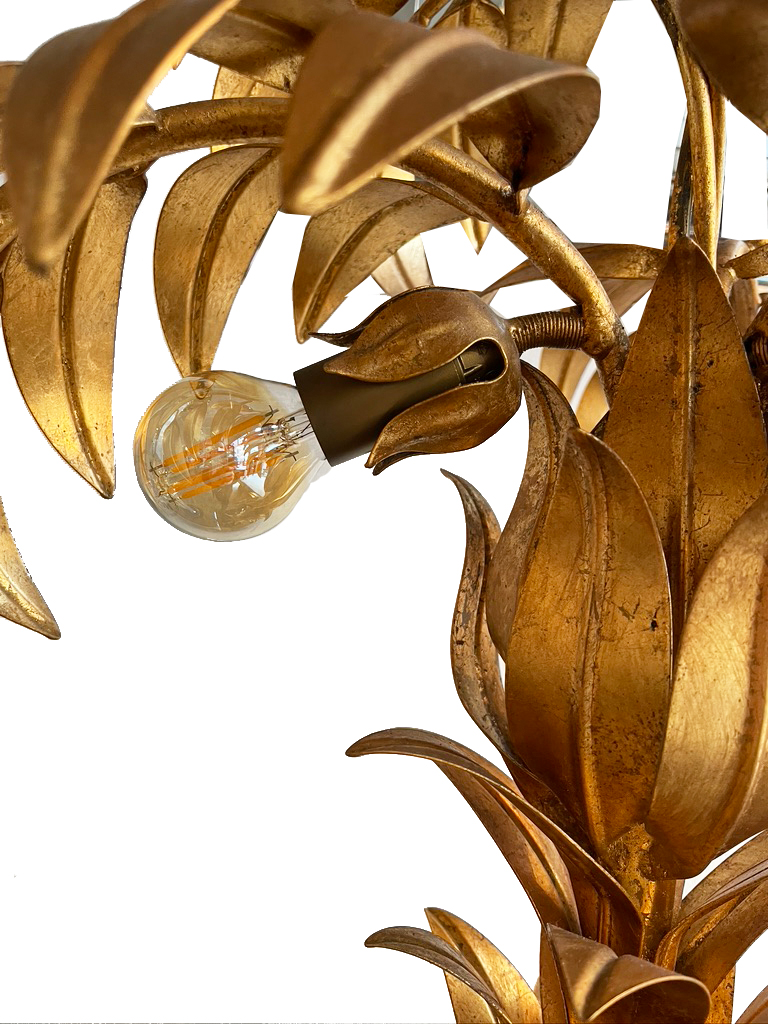 Palm-shaped table lamps
France around 1970.
Gold-plated and electrified metal.
H .: 63 cm | Diameter: 40 cm
Palm-shaped table lamps
These rare pair of palm-shaped table lamps are from France and were manufactured around 1970. The lamps are distinguished by their unique design that mimics the shape of a palm tree. They are an example of the innovative and creative designs that were popular in the 1970s.
The lamps are made of gilded metal and are designed in the shape of a palm trunk that branches off into several arms, each adorned with leaves. The table lamps are not only a functional lighting but also a decorative artwork. They are very rare and highly appreciated by collectors and vintage design enthusiasts.
The design of the palm lamps shows influences of the Art Deco style, which was popular in the 1920s and 1930s. However, it is also inspired by nature, particularly palms, which are commonly found in France.
The rare pair of palm-shaped table lamps are an interesting example of the diversity and creativity of 1970s design and are a valuable collector's item.
Lamps at RSA Wiesbaden
You can find more lamps, Art Deco lamps, and other art objects in my store in Wiesbaden. Regine Schmitz-Avila – your specialist for artistic lighting.