Piano stool,sold
Nr. 1321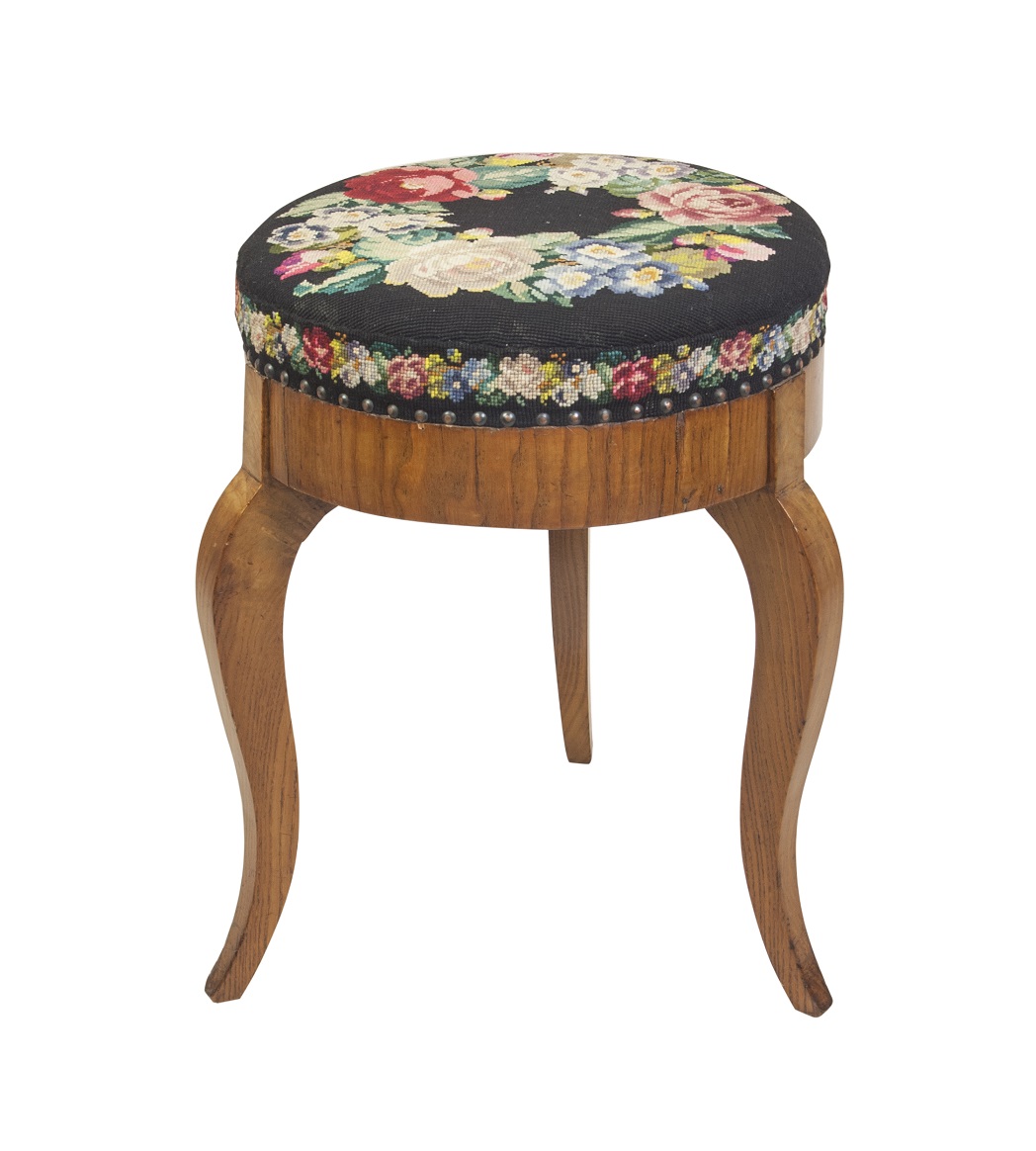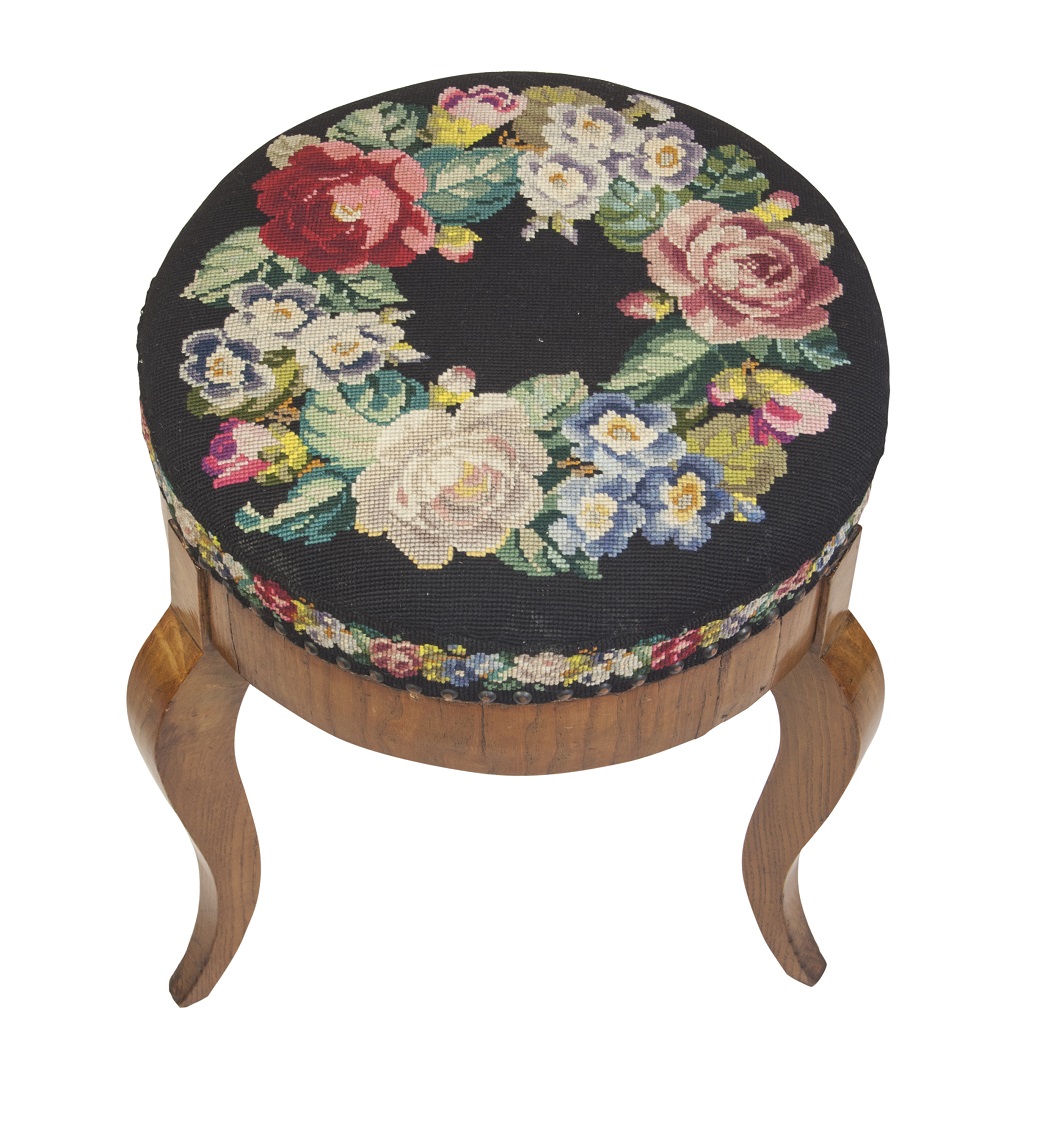 Piano stool,
Biedermeier circa 1820
Walnut wood furrows on softwood corpus.
Originaler Gros-Point-Bezug.
Hight: 48cm Durchmesser: 36 cm
Biedermeier Piano stool
Piano stools were a popular seating option for pianists in the Biedermeier era and were often used as part of seating arrangements in living rooms or music rooms. They were manufactured in Germany between 1815 and 1848 and were often made of fine woods such as cherry, mahogany, or walnut.
A typical Biedermeier-style piano stool from around 1820 had a round or oval seat cushion that was adjustable in height. The stool was supported by a central stand, which was often decorated with ornate carvings or inlays. The legs of the stand were often curved or adorned with carved details.
Biedermeier-style piano stools were typically very comfortable and functional. They allowed the pianist to adjust the seat height according to their size and the height of the piano to achieve an optimal playing position. At the same time, they added an elegant touch to the room and were an important part of the Biedermeier-style decor.
Today, Biedermeier-style piano stools are still popular and are often sought after as part of vintage or antique collections. However, they are also available from furniture manufacturers and retailers who offer modern interpretations of the Biedermeier style.
Biedermeier at RSA Wiesbaden
You can find a wide selection of Biedermeier furniture and decorative art pieces.
Regine Schmitz-Avila – your Biedermeier specialist for cabinets, tables, and chests.