Biedermeier bedside cabinet, sold 
Nr. 1987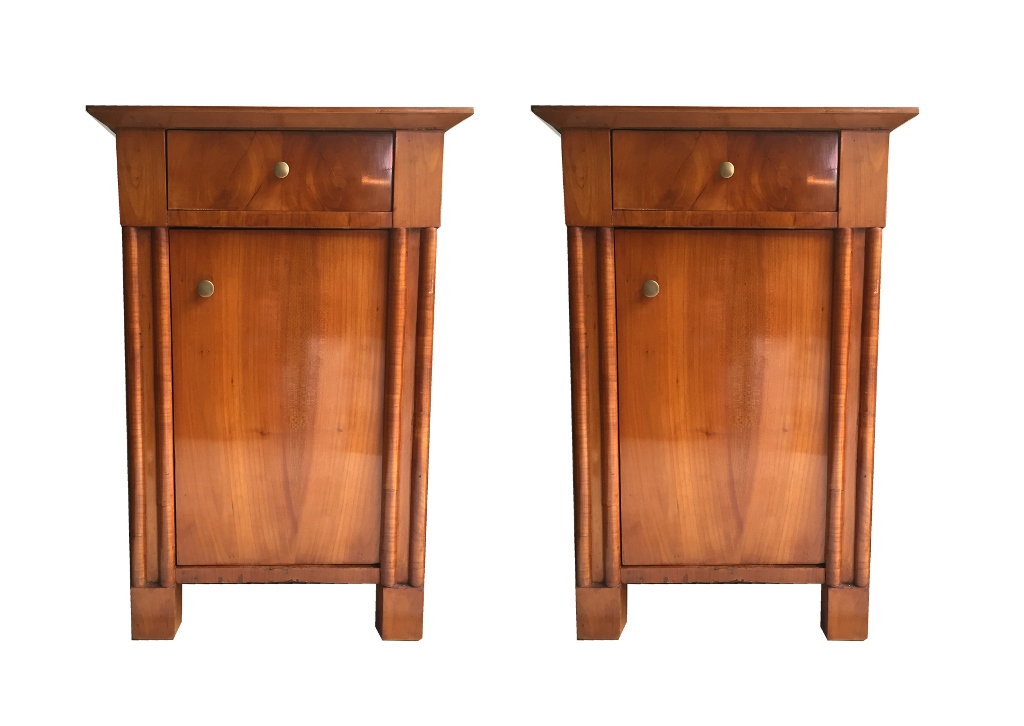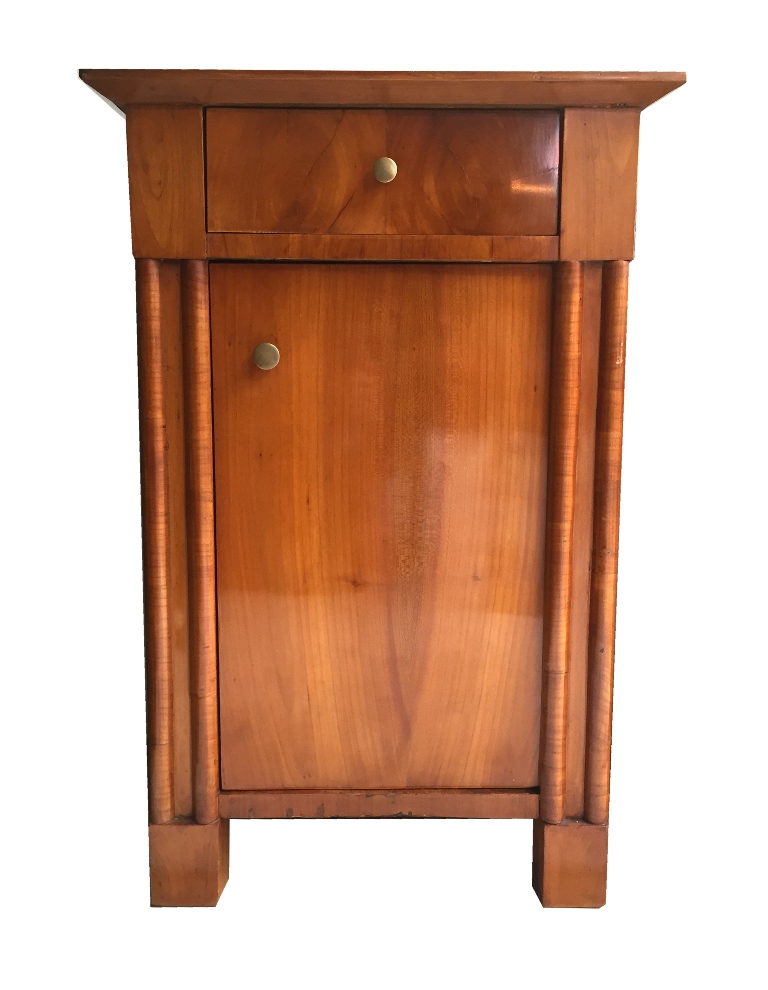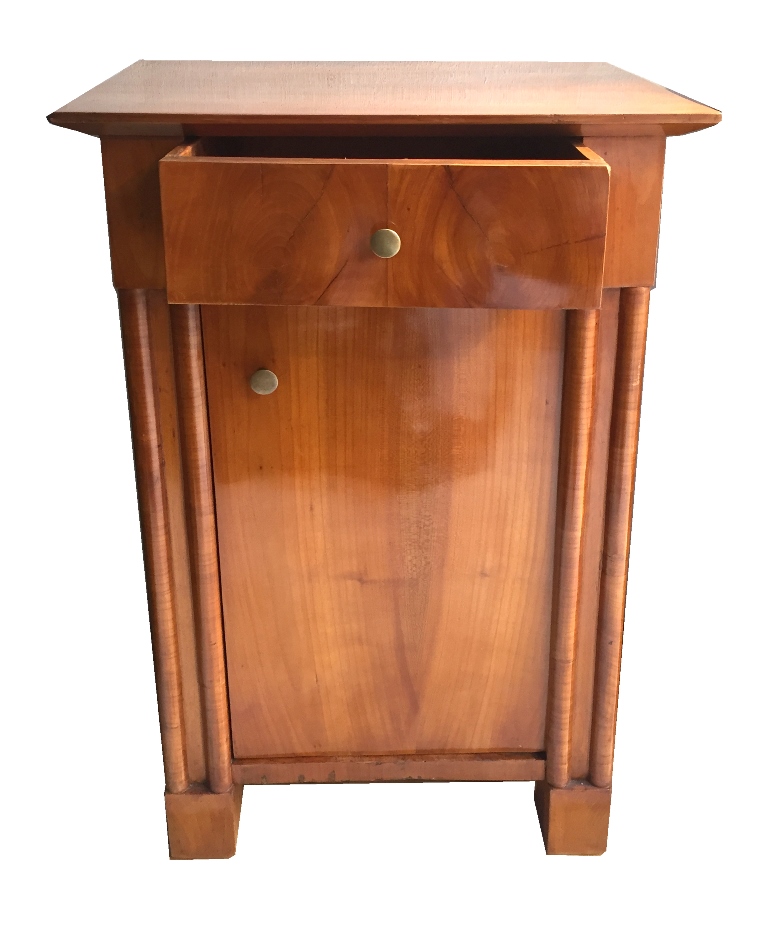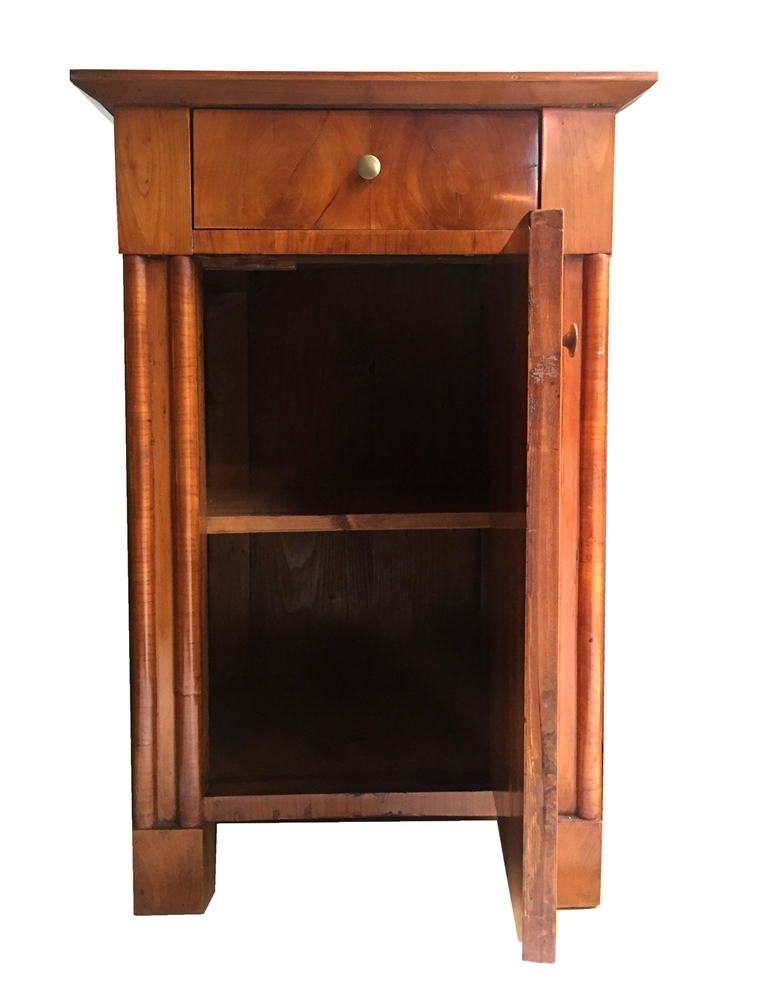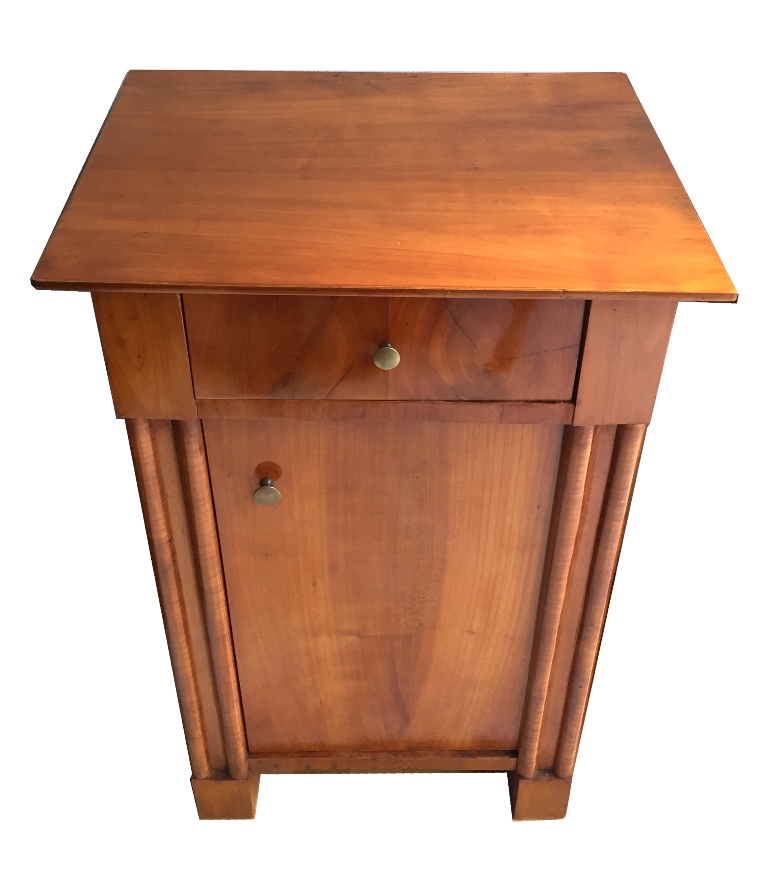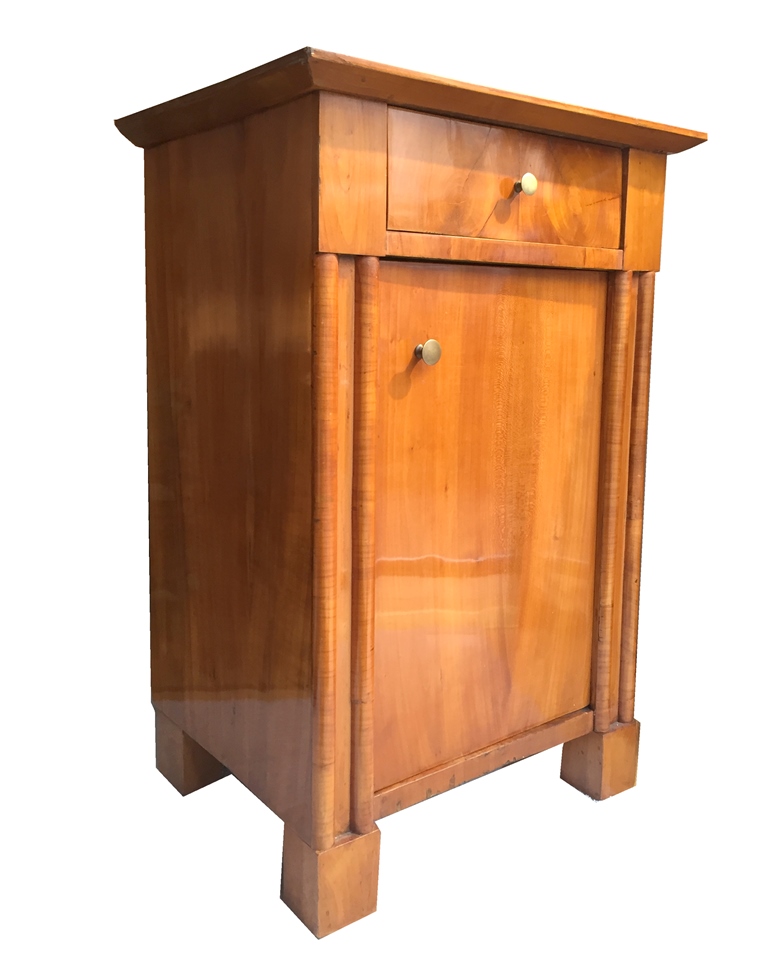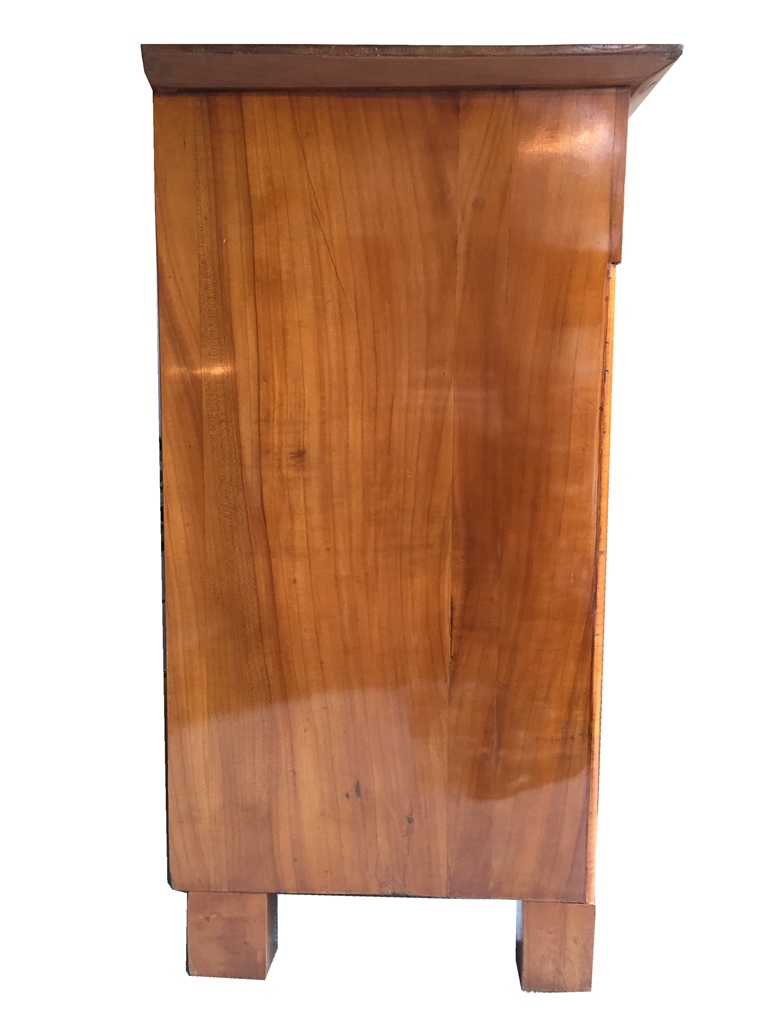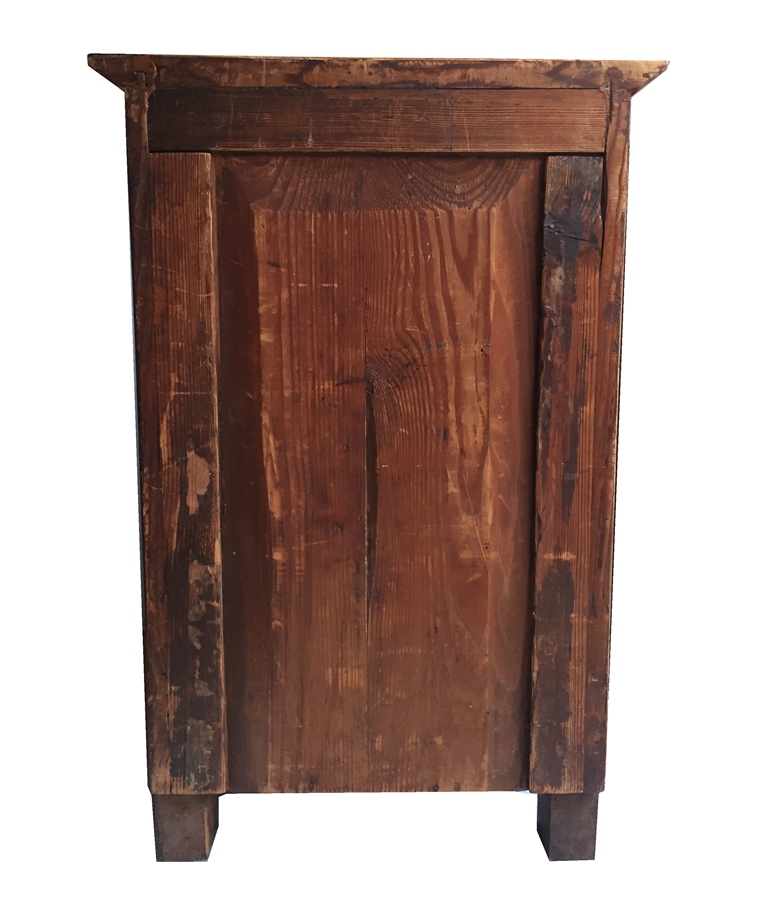 Biedermeier bedside cabinet
German around 1830. Solid and veneered cherry wood. Counterparts.
Slim, straight body with one door and 1 drawer. Finely profiled, cross-veneered half-columns.
One shelf each.
Height: 78 cm | Width: 51 cm Depth: 40 cm
Biedermeier bedside cabinet
A Biedermeier nightstand is a small piece of furniture from the Biedermeier era (approximately 1815 to 1848) in Germany. It is a bedside table that is typically made of wood and often decorated with carvings or inlays.
Usually, a nightstand is square or rectangular and has a drawer or door for storing personal items. The legs are often tapered or turned, giving it an elegant shape.
These Biedermeier nightstands are from Germany, around 1830. They are made of solid and veneered cherry wood with a slim, straight body and one door and drawer. The half-columns are finely profiled and veneered. What is special is that there are two identical ones available, both in such good condition considering how long they have been in use.
Today, such nightstands are often traded as collectibles and can be found in many antique shops.
Biedermeier at RSA Wiesbaden
You can find a wide selection of Biedermeier furniture and decorative art pieces.
Regine Schmitz-Avila – your Biedermeier specialist for cabinets, tables, and chests.