Decorative mirror, Italy around 1880
Nr. 868 | 1.500,--Euro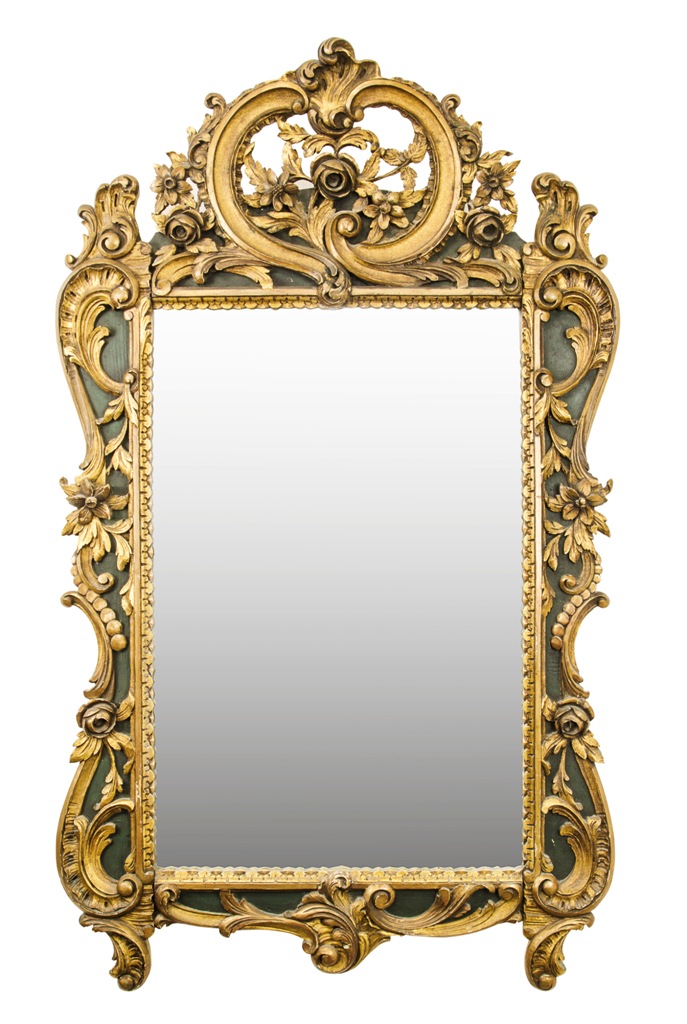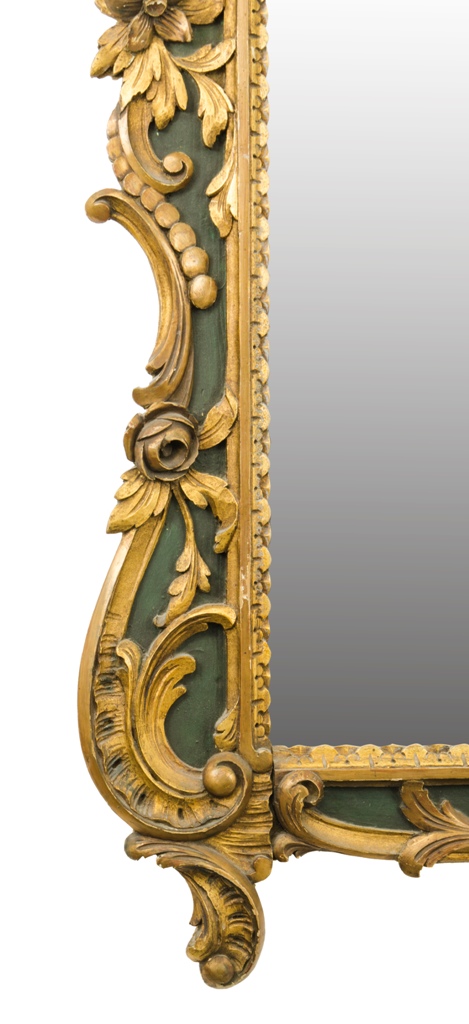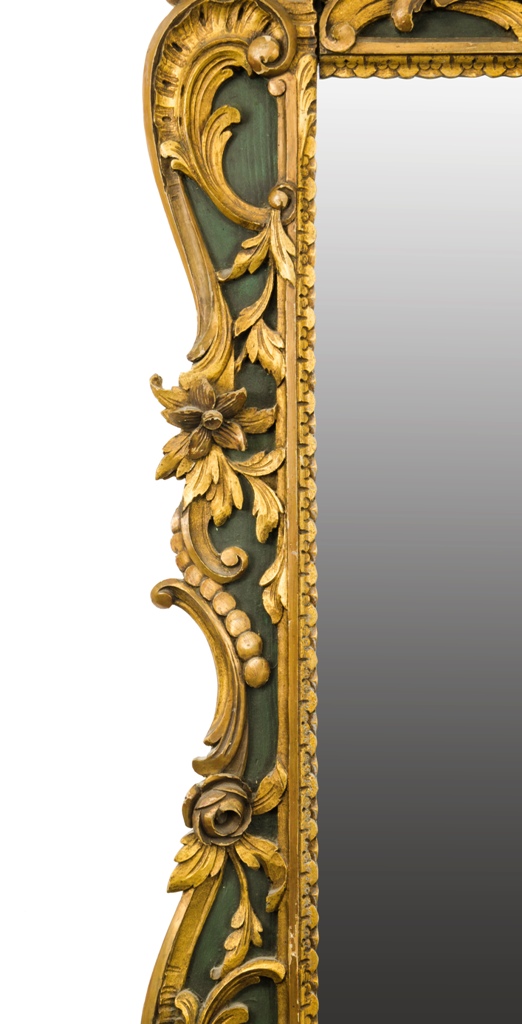 Decorative mirror, Italy around 1880
Wood carved and gilded on green wood bolus. Richly decorated openwork carving decorated with flowers and vines.
Original mirror glass.
Height: 118 cm | Width: 72,5 cm
Price: 1.500,- €
( Differential taxation according to §25a UstG )
Decorative mirror from Italy

This decorative mirror, originating from Italy around 1880, is a true testament to the craftsmanship and aesthetic sensibilities of the late 19th century.
Crafted from wood, it boasts intricate carving and gilding on a green wood bolus base. The openwork carving is a symphony of richly decorated flowers and vines, creating an opulent and enchanting design.
The mirror retains its original mirror glass, adding to its historical authenticity and allure. It not only serves as a functional reflection but also as a stunning piece of art that can transform any room.
With its exquisite craftsmanship and ornate design, this Italian decorative mirror from the late 19th century is a timeless piece that adds a touch of elegance and history to any space it graces.
Barock at RSA Wiesbaden
You can find a selection of Barock furniture and decorative art pieces.
Regine Schmitz-Avila – your Barock specialist for cabinets, tables, and various Barock Pieces.