Art Deco table lamp with glass rods, sold
Nr. 2210 |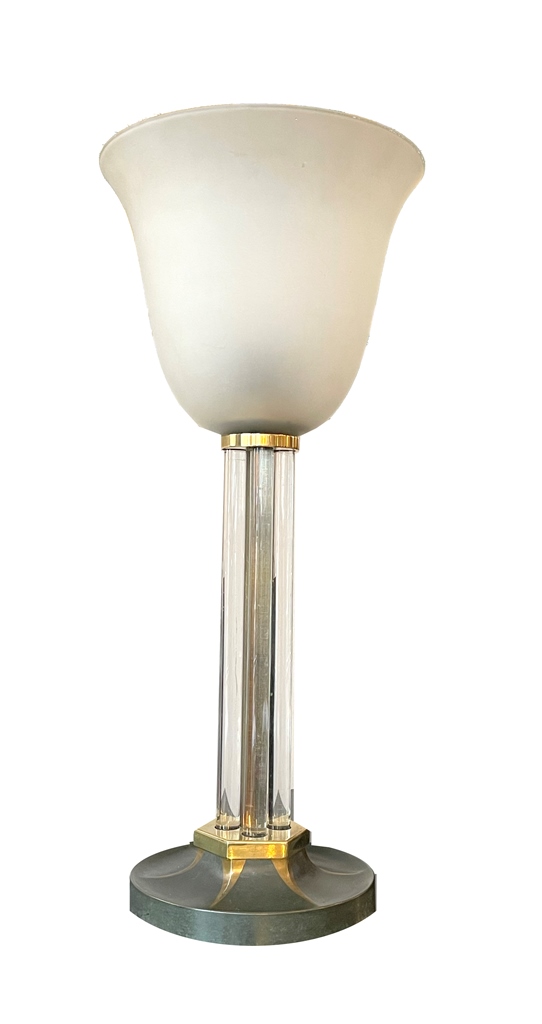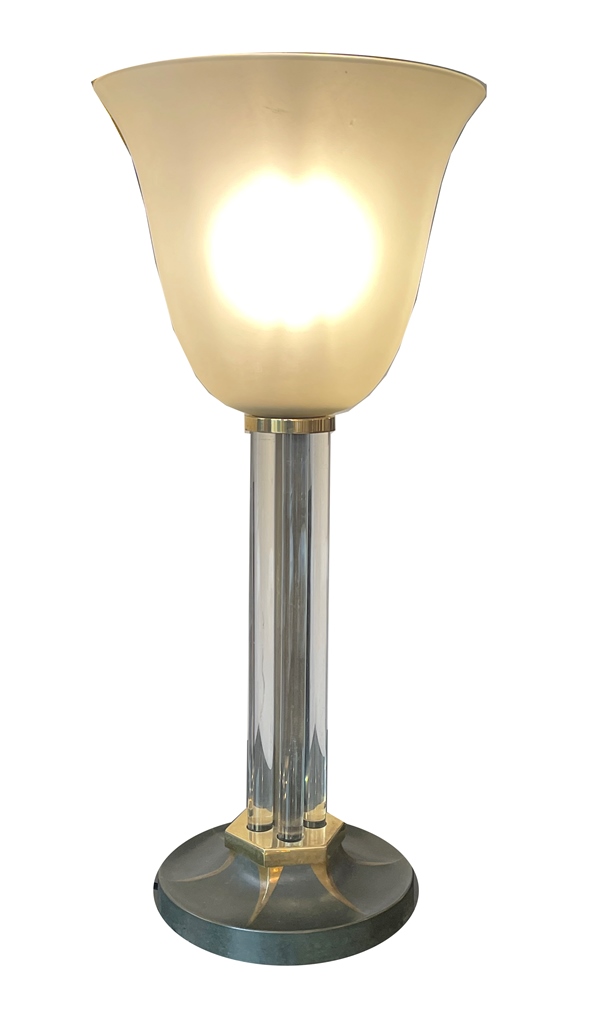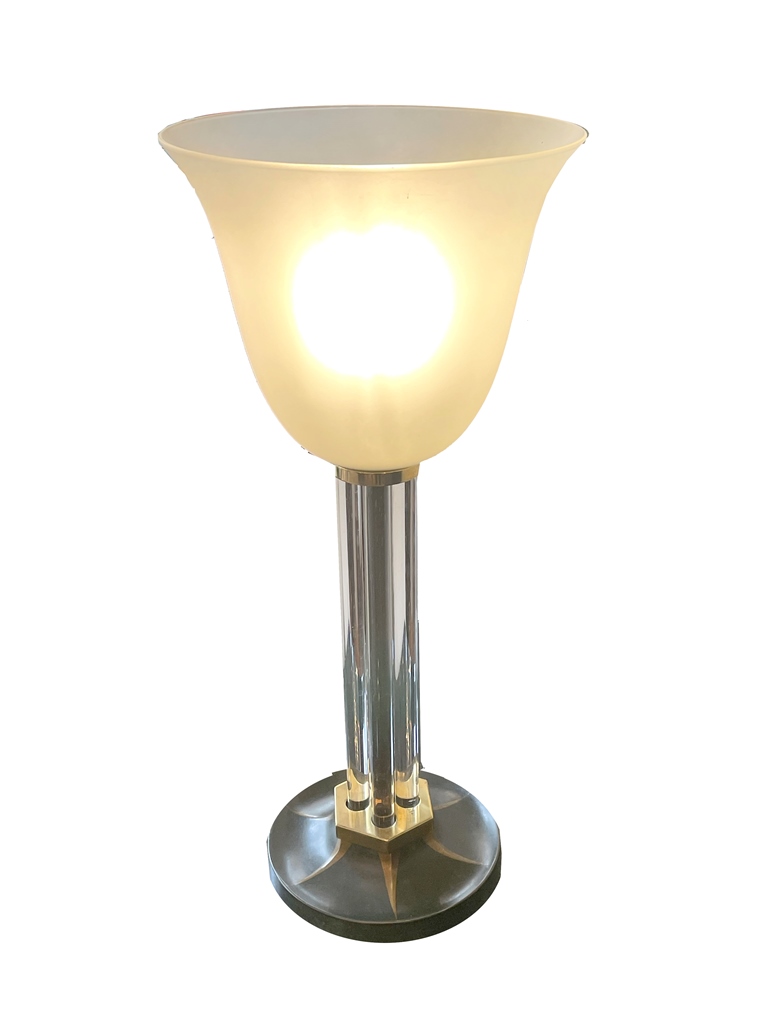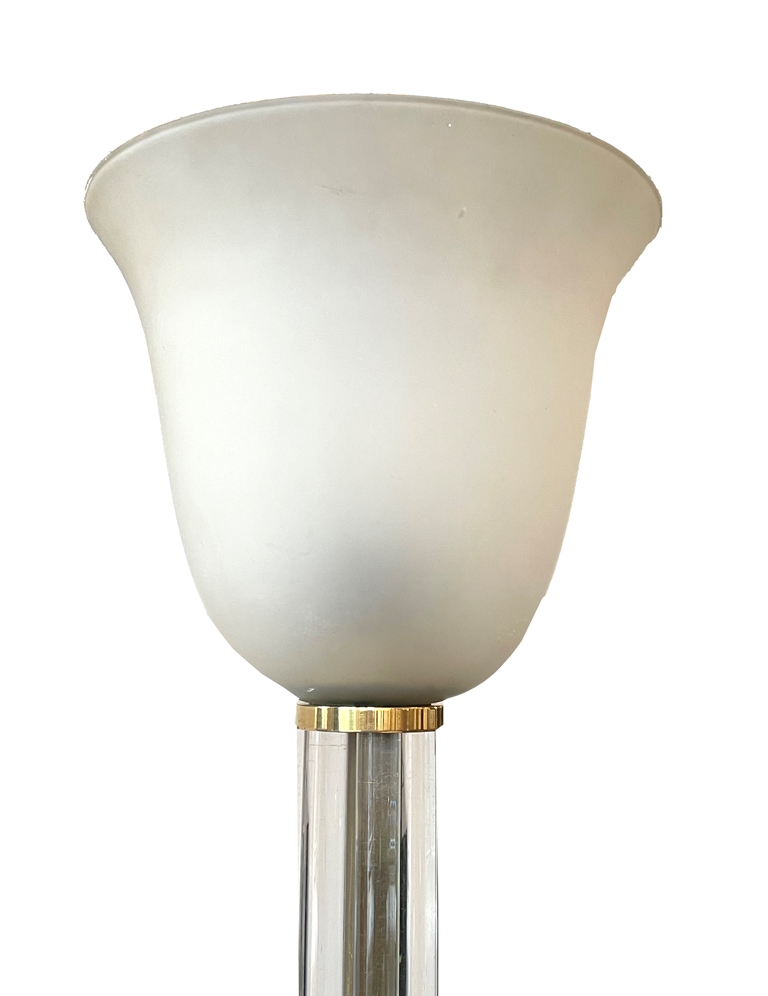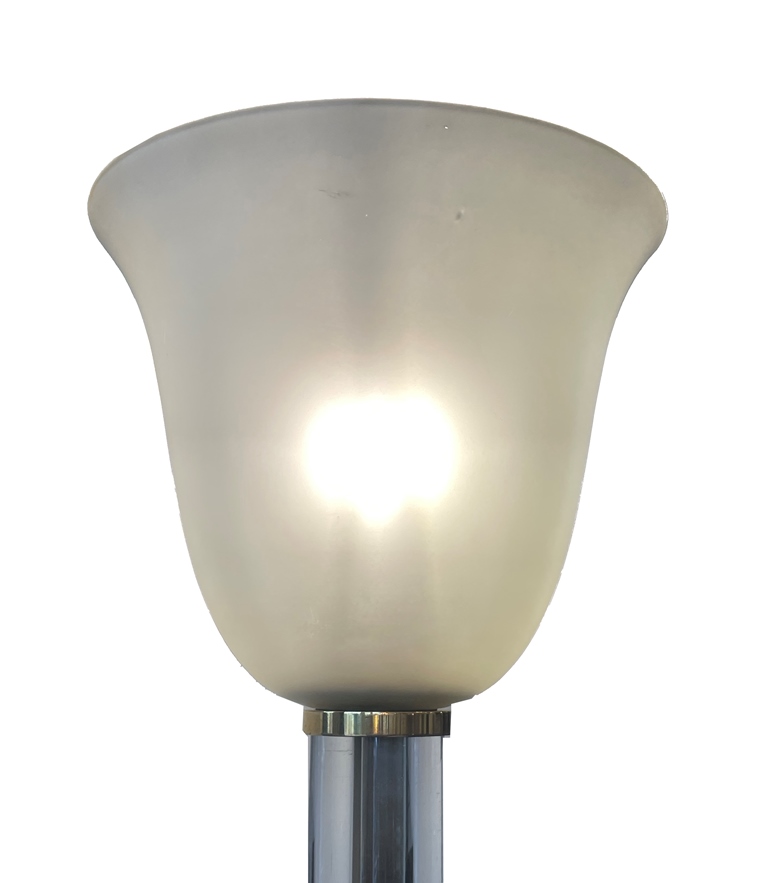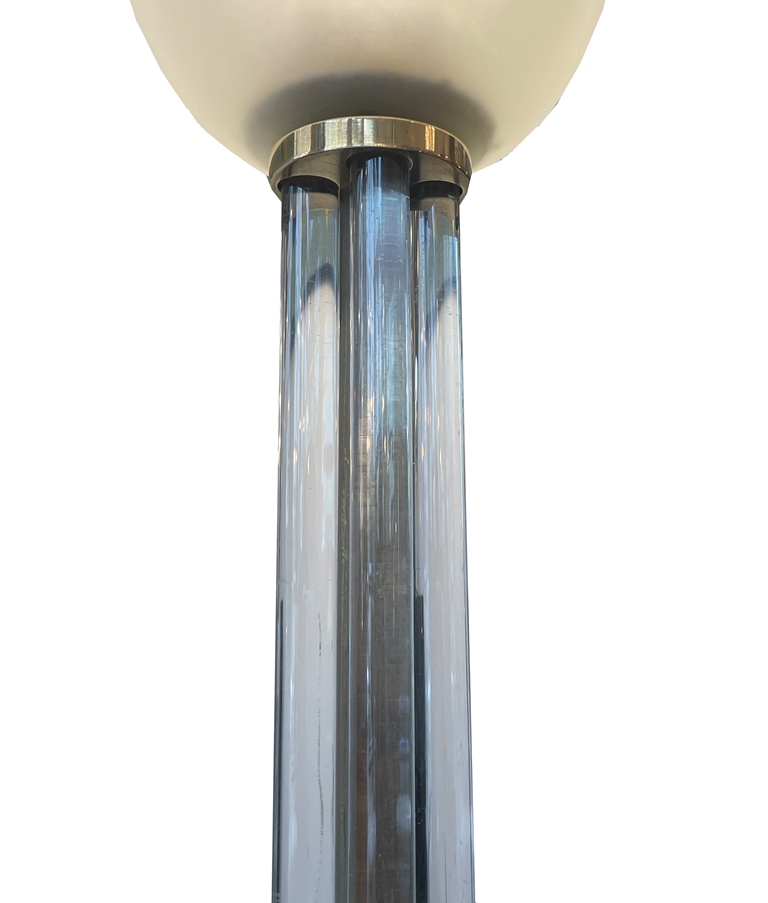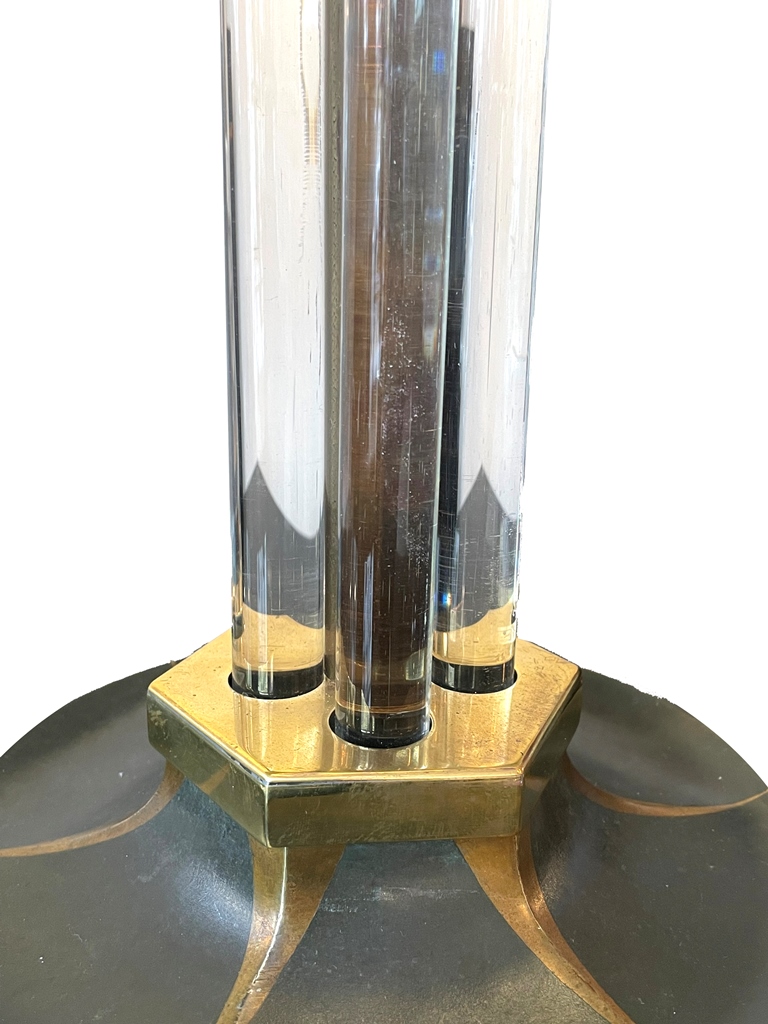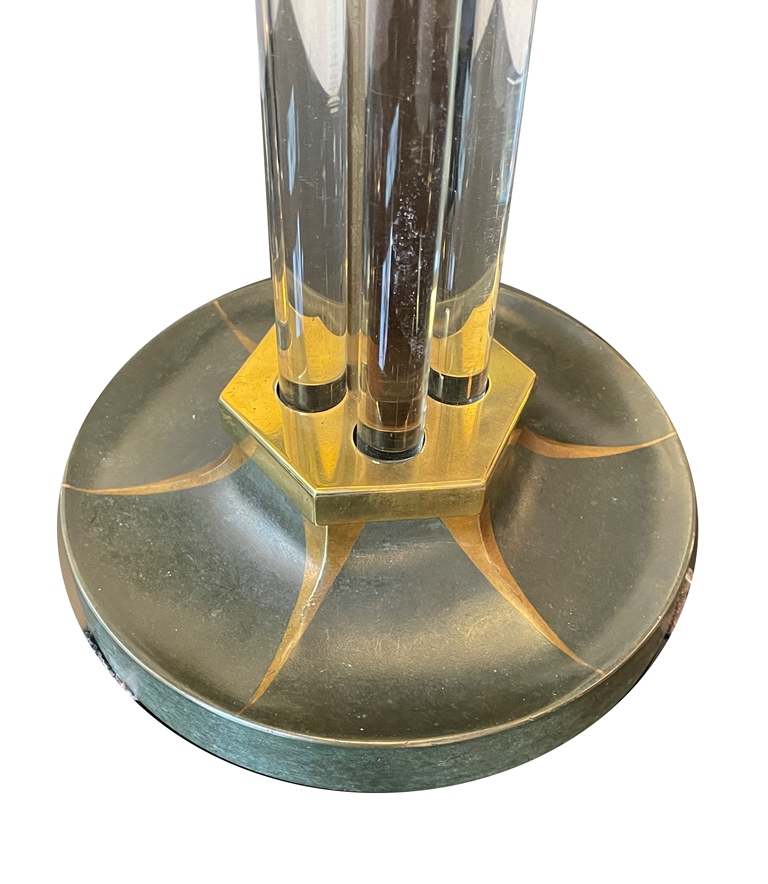 Art Deco table lamp with glass rods
France around 1930.
On a round hexagonal patinated bronze base with a brass end, 4 round glass rods with a glass shade in the shape of a tulip rise
Height: 57.5 cm
Shade diameter: 26 cm
Foot: 21 cm
Art Deco table lamp
An Art Deco table lamp with glass rods can be a beautiful addition to any Art Deco interior. Here are some features that could characterize such a lamp:
Geometric shapes: An Art Deco table lamp can feature geometric shapes such as rectangles, trapezoids, or triangles to reflect the characteristic geometric aesthetic of Art Deco. The glass rods can be either clear or colored and are often arranged in a variety of sizes to create an interesting pattern.The lamp's frame can be made of metal such as chrome or brass to emphasize the luxury and sophistication of the Art Deco style.
Lighting: A table lamp with glass rods can be equipped with indirect lighting to create a soft and warm light. The glass rods can beautifully diffuse the light to create an intimate and cozy atmosphere. Decorative elements: Art Deco table lamps can have decorative elements such as embellishments or carvings to give it a special look. Overall, an Art Deco table lamp can be an elegant and stylish addition to any Art Deco interior. With its combination of geometric shapes, glass, and metal, it adds a unique touch of elegance and sophistication to any room.
Art Deco at RSA Wiesbaden
You can find more Art Deco cabinets, Art Deco chests of drawers and Art Deco lamps in my shop in Wiesbaden. Regine Schmitz-Avila – your specialist for French Art Deco furniture and art objects from around 1930.